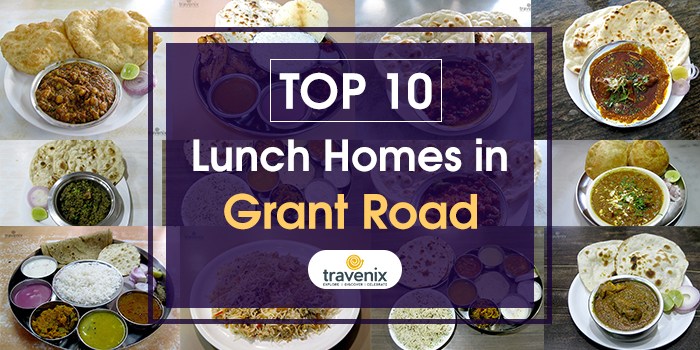 10 Best Lunch Homes in Grant Road, Mumbai – Tasty Full Meals
In a city like Mumbai, especially towards Grant Road, where the life is so fast that there's hardly any time to breathe; taking time out to cook your own food or heading over to a restaurant and waiting long for your order is a luxury you can't afford to have. In such a scenario, our only saviors are these lunch homes spread out across town.
Munch Your Lunch
Lunch homes are the places where you can get homemade like food with quick service, because they are mostly serve thalis and prepared but hot and fresh meals. So, people generally prefer to head over to these tiny establishments to fill their stomach. Grant Road has quite a few lunch homes and we've scouted far and wide to find the best of them. Head over here if you're looking for street food in Grant Road!
1. Malai Tikka Biryani – Delhi Zaika
We all love chicken biryanis, don't we? Well, this biryani definitely beats most of them out there and we absolutely loved the unique flavor that it had. The malai tikka chicken is smooth and just slipped off the tips of our tongues. With a perfect blend of spices, the chef ensures that every person who enters this place craves for the biryani again.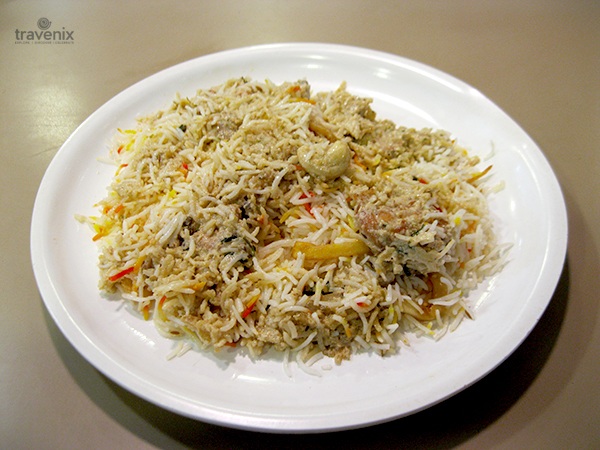 Location: Chapra Hotel, Shop No 1/A, MS Ali Road, Near Nishat Cinema, Grant Road, Mumbai
Cost: Rs. 140.00
Rating: 4/5
2. Special Veg. Thali – Santosham
This thali is a complete meal in itself, if not a full day's food! With everything right from rotis to dessert, we found it difficult to actually finish the servings of this extravagant thali. The highlights of the dish were the dahi wada and paneer bhaji, which had us drooling when they melted away in our mouths.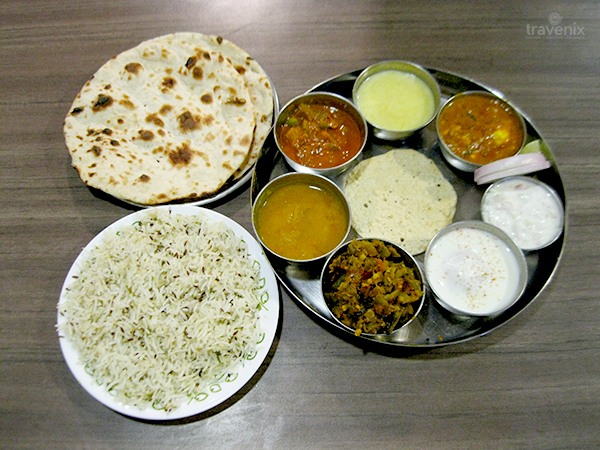 Location: N Bharucha Marg, Opp. Grant Road Railway Station, Grant Road
Cost: Rs. 140.00
Rating: 3.5/5
3. Chicken Kadai with Tandoori Roti – Delhi Darbar
The name of this restaurant itself is enough to have your stomach yearning for food. Famous for its non-veg dishes, it made us instant fans of this delicious Chicken Kadai, covered in spicy gravy made with a perfect blend of masalas. You simply cannot ask for more from this dish; it's perfect.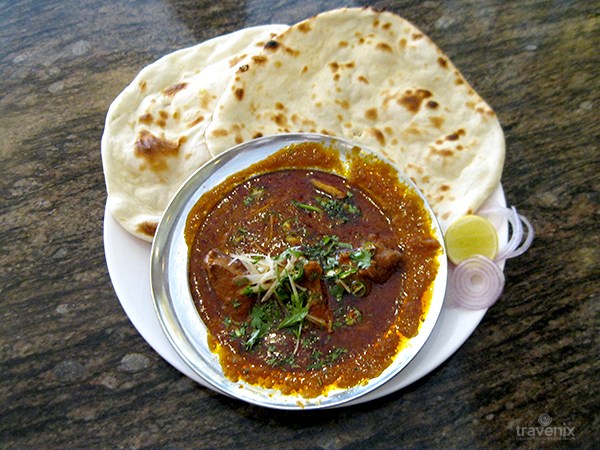 Location: 195/197, Patthe Bapu Rao Marg, Grant Road East, Mumbai
Cost: Rs. 203.00
Rating: 3.5/5
4. Veg. Thali – BRB Lunch Home
This loaded thali had us all in a race to finish it, simply because the flavors of the food were too good to have slowly! Chilled kokum juice is provided with the thali and cools you down to the toes. The chapatti and papad here were simply the best and melted instantly in our mouths. The cost of this is very much in budget for pretty much anyone, which makes this a hotspot every afternoon.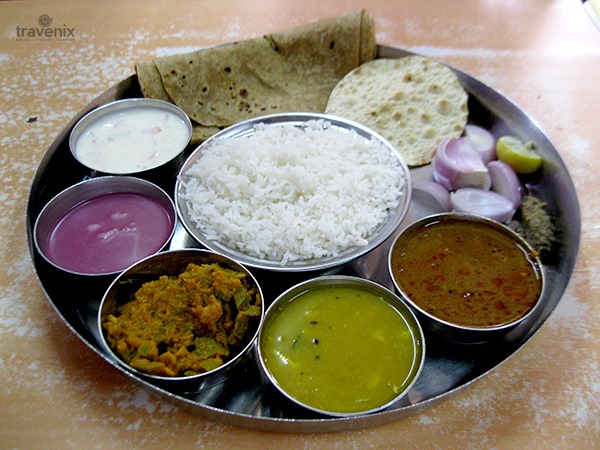 Location: Shop No 1/22, 48-C, Rubinissa Bldg., Naushir Bharucha Marg, Grant Road
Cost: Rs. 70.00
Rating: 3/5
5. Paneer Mutter with Puri – Ramdas Bhuvan
This affordably priced dish ended up impressing us very much. The gravy was simply heavenly and spun its magic and captivated our senses instantly. The puris accompanying the paneer mutter were fried well and served hot. They complemented the sabji perfectly and won our hearts.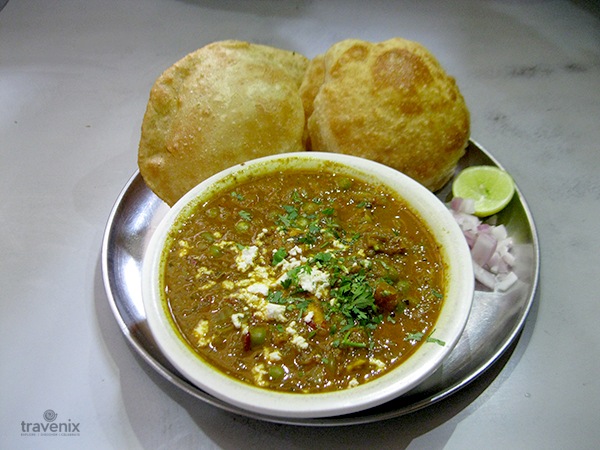 Location: Opposite Grant Road Railway Station, Naushir Bharucha Rd, Grant Road
Cost: Rs. 90.00
Rating: 3/5
6. Mutton Kheema Fry with Tandoori Roti – New Heros
Not all places can get mutton right, but the people here at New Heros definitely can! The dish was infused with spices and even though we had to drink a lot of water with it, we simply couldn't stop eating. The soft mutton expelled a burst of juices on biting, which filled our mouth with all sorts of flavors and made it a very indulging affair.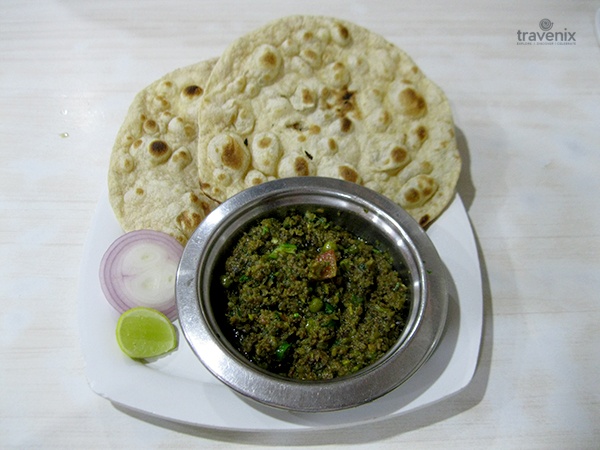 Location: Ishwardas Mansion, Gamdevi Road, Nana Chowk, Grant Road
Cost: Rs. 120.00
Rating: 3/5
7. Chhole Bhature – Veg. Land
These guys really know their way with Punjabi dishes. The squishy chhole simply melted in our mouths and the bhature were crisp and soft at the same time; and perfectly complemented the chhole. The masalas in the chhole were absolutely amazing and made us instant fans.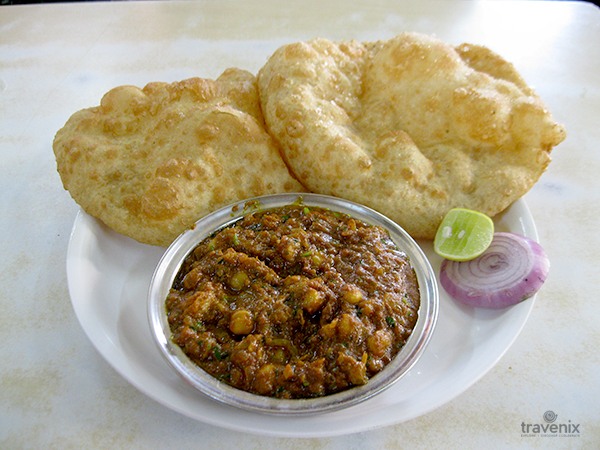 Location: Shop No.204, Parvati Manison, Alibhai Premji Marg, Grant Road
Cost: Rs. 120.00
Rating: 3/5
8. Fish Thali – Modern Lunch Home
If you are a seafood fan, you won't be disappointed with the Bombil fish fry here because it surpassed all our expectations! The dish is accompanied by roti, rice, papad, chilled kokum juice and beetroot bhaji. The fish tasted best with the roti and the kokum juice was a savior from afternoon heat.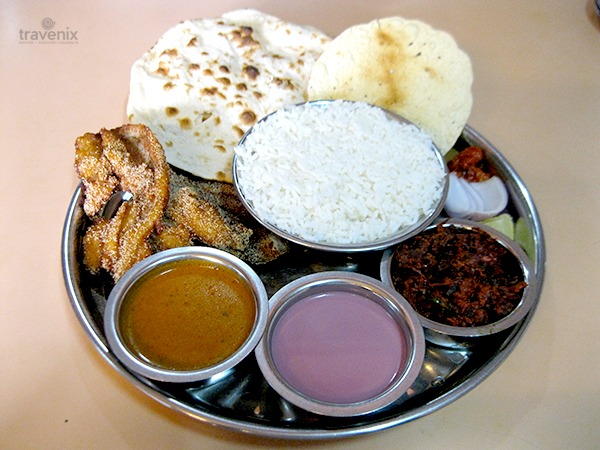 Location: Near Minarva, Lamington Road, Grant Road, Mumbai
Cost: Rs. 169.00
Rating: 3/5
9. Chicken Masala with Tandoori Roti – Mumbai Darbar
This is the quintessential chicken gravy that you can find pretty much everywhere. But here, they make it with a twist; spices are added to it to give a spicy angle and this made all the difference in setting this dish apart from all other chicken masalas that we had tried.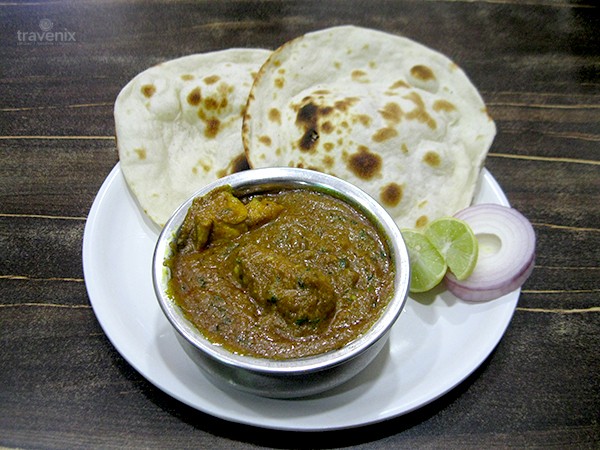 Location: 355-356 A, Shop 1 &2 , Ferzandi Building, Maulana Shaukat Ali Road, Grant Road, Mumbai
Cost: Rs. 200.00
Rating: 3/5
10. Veg. Makhanwala with Tandoori Roti – Café Paradise
The makhan in this dish took us on a ride through an unknown paradise and charmed us with its smoothness. The gravy was infused with lots of spices and had a slightly Chinese twist to it that was delightful to eat! The accompanying rotis were soft and went perfectly with the dish.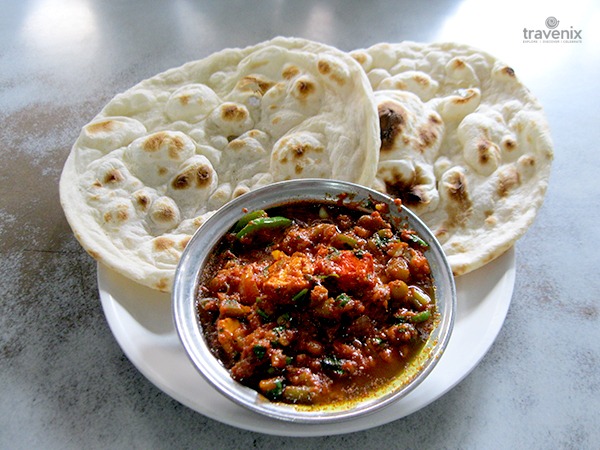 Location: Shop No. 78/82, Moulana Shaukat Ali Road, Grant Road, Mumbai
Cost: Rs. 116.00
Rating: 3/5
These lunch homes cater to thousands of customers on a daily basis and are frequented by many on a day to day basis for their lunch requirements. If you've eaten at any of the above places, do let us know your experience in the comments below!
Latest posts by Vibha Sharma
(see all)