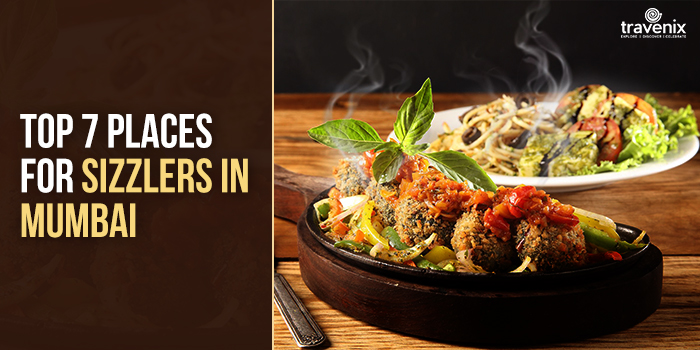 Top 7 Places For Sizzlers In Mumbai
See it, smell it, hear it, touch it, taste it or eat it — sizzler is the ultimate dish that appeals to all your senses. Its sizzling sound and wafting aroma actually create some foreplay which leads up to the excitement of digging into your sizzler. If you like some drama on your plate, you should definitely try sizzlers.
A Sizzling Delight!
It makes for an especially great choice when it is raining or when the temperature around is dropping. It's got all the warmth you need, along with nutrition packed in it too! If you are looking for some good food in this lovely rainy weather, check out the best restaurants for sizzlers in Mumbai.
1. Kobe Sizzlers
This iconic sizzler restaurant was the first one of its kind when it opened its first restaurant near Opera House in the 1970's. From vegetarian sizzlers to meat and seafood sizzlers, everything that they have is definitely worth the hefty price tag that it comes with.
Their Mushroom Sizzler and Lamb Sizzler are really popular, so make sure you give them a try whenever you go there.
Where: Bandra, Chowpatty
2. Yoko Sizzlers
Yoko Sizzlers' portions are enough to satiate even the heaviest of appetites, so make sure you're going there with an empty stomach.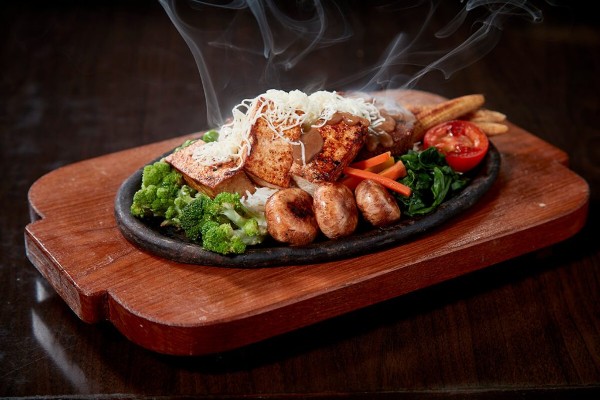 Their menu has some really unique sizzler varieties including Fried Chicken with Pineapple Sizzler and Pasta Sizzler, but we can only testify for the more traditional varieties. Their Chicken Shashlik Sizzler and Veg. Sizzler get a big thumbs-up!
Where: Santacruz, Chembur, Andheri, Bandra, Fort, Marol
3. Fountain Sizzlers
Fountain Sizzlers ticks off all the boxes that make it inclusive — they have several food options for those looking for vegan, gluten-free or Jain food. They've got an extensive menu with more than 30 different types of sizzlers, and the variety can make you cripplingly indecisive.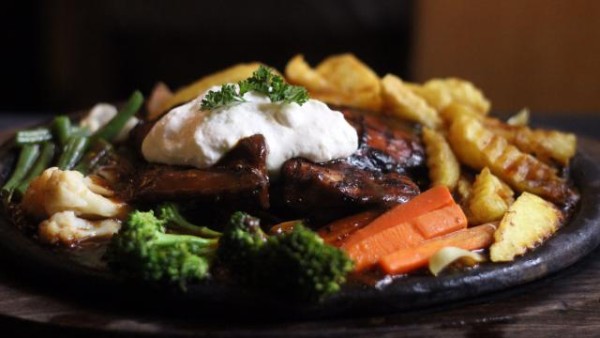 Longtime patrons root for their Shashlik Sizzler and Zero Carb Veggie Delight, just saying if that helps you reach a decision faster!
Where: 57 MG Road, Opposite HSBC, Fort, Mumbai
4. Mucho Sizzlers & More
This newly-opened restaurant's sizzlers seem affordable if you compare it with the other sizzler restaurants in town. Their menu is limited, but they have a certain sincerity when it comes to delivering the right food experience to their customers.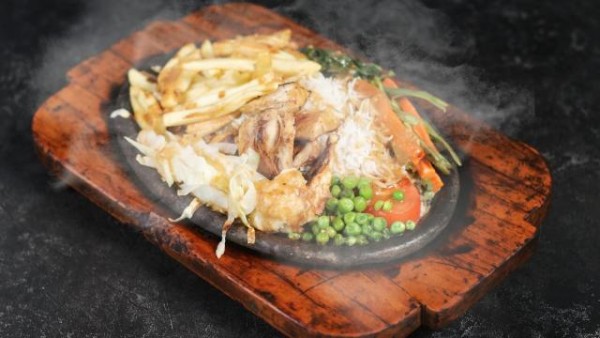 The only downside is that the restaurant's indoor seating area is slightly congested, so ordering sizzlers there can become a stuffy affair.
Where: Shop 21, Gayatri Satsang Building, Behind Vishnu Shivam Mall, Thakur Village, Kandivali East, Mumbai
5. Cafe Royal
Can't find the perfect sizzler combination that you want? Cafe Royal's 'Make-Your-Own-Sizzler' will let you get as creative as you want with your sizzler. From their signature sizzlers, Indiana Jones Sizzler is one dish that is highly recommended.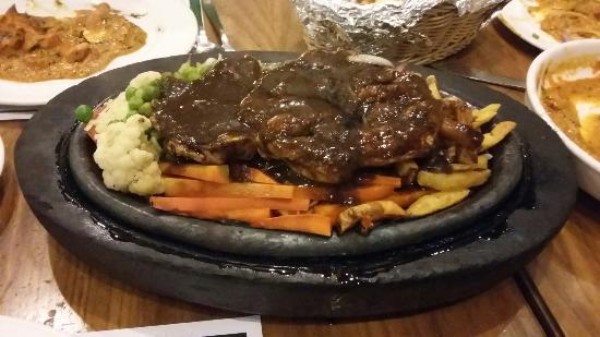 It features chargrilled chicken tikka infused with paprika sauce which is served with spicy masala rice, glazed vegetables, and french fries. With those main ingredients, it sure is wholesome!
Where: 166, Indian Mercantile Mansion, Opposite Regal Cinema, Colaba, Mumbai
6. Cafe Universal
Cafe Universal's prime location at Fort makes it an ideal spot for office-goers to head there for a quick bite post work. We've already written about their legendary burgers, and honestly, their sizzlers were like the black horses that managed to surprise us with their deliciousness.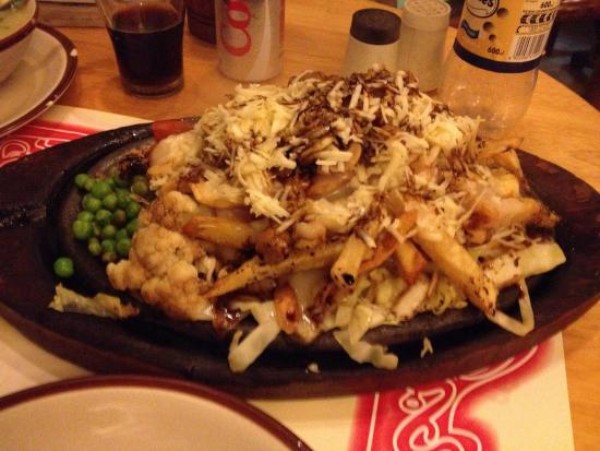 Their Hamburger Steak Sizzler is something that all meat lovers should definitely try. You will be craving for more, we promise you!
Where: 299, Shahid Bhagat Singh Road, Fort
7. Relish
Relish is another restaurant that is partly popular due to its ideal location. It is located right next to Churchgate Station, so it provides easy connectivity to other areas as well.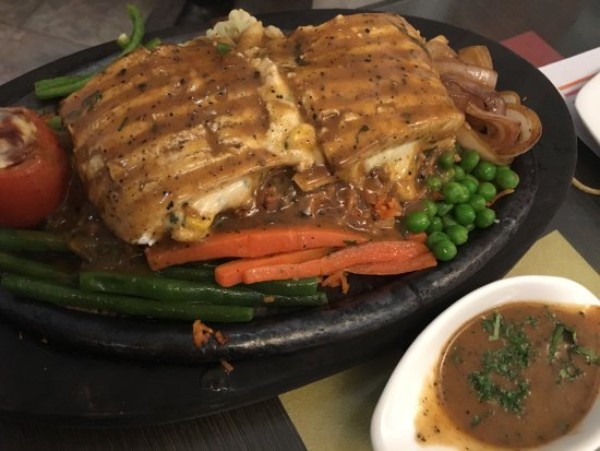 But it would be wrong to say that location is the only factor driving the crowd there; their food is to die for too! Their Cheese Fondue and Kebab Sizzler are done to absolute perfection and would make any foodie drool over their deliciousness.
Where: Prem Court, J Tata Road, Churchgate
Which are your favorite places for sizzlers in Mumbai? Please give us some recommendations in the comments section below.
Image Credits: FoodRhythms, TripAdvisor, Eatigo, yokosizzlers
Latest posts by Vibha Sharma
(see all)