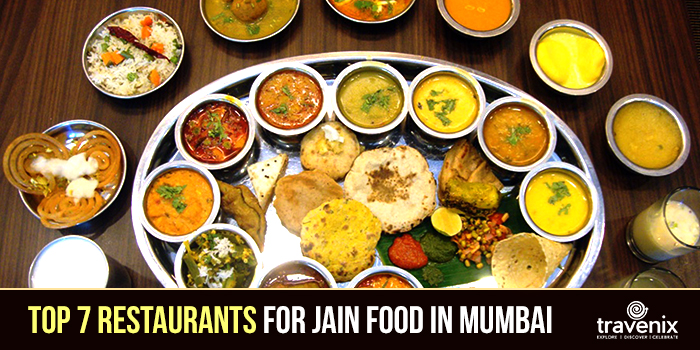 Top 7 Restaurants For Jain Food In Mumbai
Mumbai's diverse food is quite inclusive. Whether you're a heavy carnivore who can't go without digging into some meat dishes or a staunch Jain looking for pure vegetarian food without onions and garlic, there is something for everyone.
Exploring Jain Food Options
Mumbai has one of the largest Jain populations in India, and most of the community in the city is prosperous. Walkeshwar, Breach Candy, Ghatkopar and Vile Parle are some of the areas where there is a significant Jain population, so there are a lot of Jain temples and restaurants in these localities. If you are looking to sample some Jain food, check out these restaurants for Jain food in Mumbai.
1. SoBo Belly
This newly opened food truck at Breach Candy wants to challenge the stereotype that Jain food is bland and boring. Their all-Jain snacks menu has some innovative combinations.

Their Burger Puff especially caught our fancy with its description: it's a burger without onions and the buns! It sounds ridiculous but is actually surprisingly tasty. The mustard sauce and flaky puff pastry work well together.
Where: Amarsons Garden Parking Lot, Breach Candy, Mumbai
2. The Rolling Pin
Expect to be drawn by the aromas of freshly baked bread and the sight of neatly decorated cupcakes just as you enter The Rolling Pin cafe in Lower Parel. The Rolling Pin's forte is desserts for sure, but their wraps, baos, sandwiches, and burgers are worth a try too.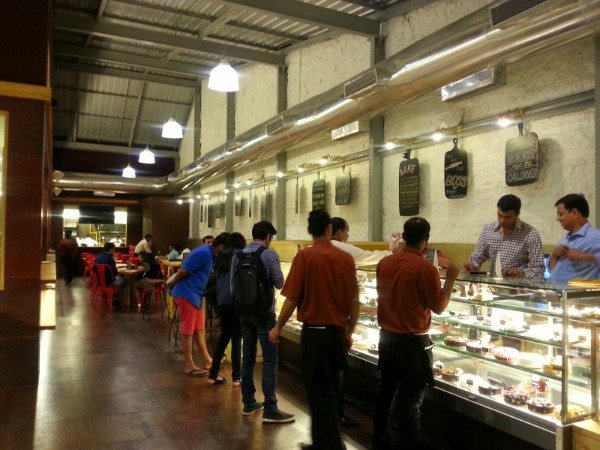 They are delightful and quite affordable. Most of the dishes from their all-vegetarian menu are also available as Jain options upon request.
Where: 12, Janta Industrial Estate, Senapati Bapat Road, Lower Parel, Mumbai
3. Soam
Specialising in Gujarati cuisine, Soam loves to give Gujarati dishes its own unique twist. Their special menu has faraali versions of sev puri, pakodi chaat, and even masala dosa! If you're looking for a hearty meal, there is nothing better than their Jain meal on offer.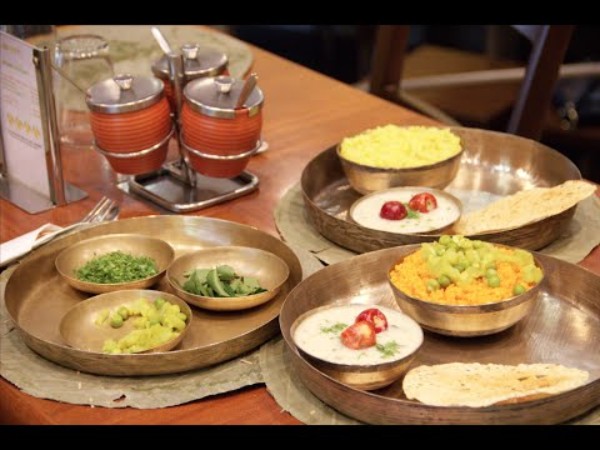 For those looking for something that goes easy on their tummies, their khichdi varieties are one to watch out for. Their Moong Dal Khichdi and Dal Dhokli are other great comfort food options.
Where: Ground Floor, Sadguru Sadan, Opposite Babulnath Temple, Chowpatty
4. Guru Kripa
Most popular for its pani puri, dahi papdi and samosas, Guru Kripa has been a favorite snack joint for college students in Sion for more than 40 years.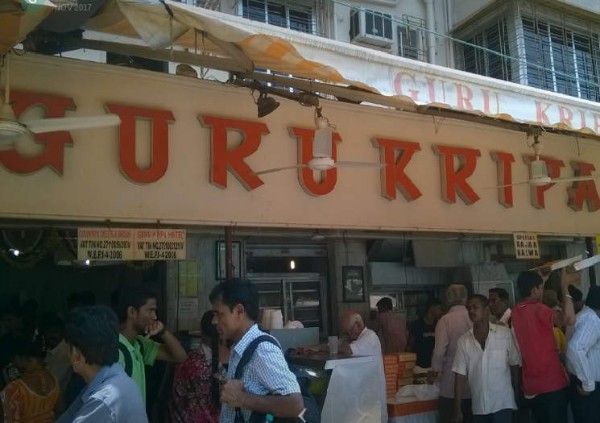 They also offer full meal boxes and mini meal boxes, both of which are available for Jain food. You can also choose whatever you want in your meal box with their 'Make Your Own Box' option.
Where: 40, Guru Kripa Building, Road 24, Near SIES College, Sion, Mumbai
5. Breeze
Most of the other restaurants on the list are simple no-frills food joints, but Breeze is for those looking to enjoy Jain food in an upscale restaurant. With skyscrapers surrounding this lounge which is extremely popular for its nightlife and scenic views, it is one of the best places to go for a romantic date in Mumbai.
Breeze has a huge selection of salads and appetizers, all of which complements their extensive bar menu. Most of these light snacks are also available as Jain-friendly options.
Where: 8th Floor, A Wing, Supreme Business Park, Hiranandani Gardens, Powai
6. Jain Sabkuch Food Plaza
If you go by their name, you'll be mistaken. Though they do have varieties in Jain food, that's not the only thing served there.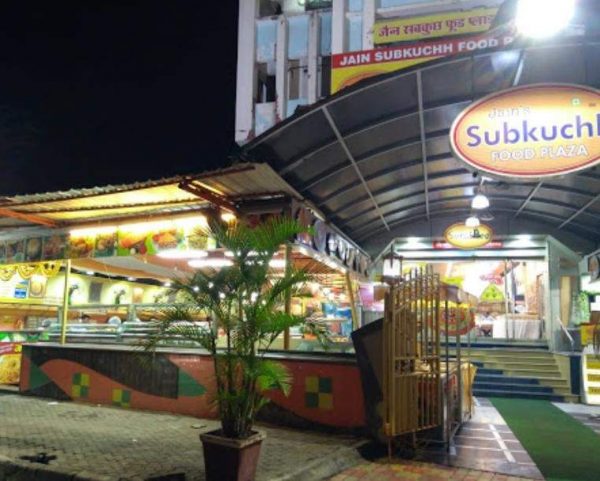 They serve Chinese, North Indian, and South Indian delicacies, out of which Indian curries, chaats, and pav bhaji are available in Jain options. The staff is very quick and friendly, so you should ask them for some recommendations if the variety overwhelms you.
Where: Subkuchh Complex, Near Inorbit Mall, Mindspace, Link Road, Malad West, Mumbai
7. Quattro Ristorante
This fully vegetarian restaurant is known to put together some delightful Mexican treats with molecular gastronomy.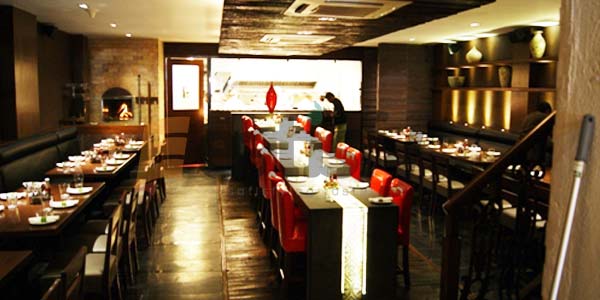 Their menu includes a wide array of Italian and Mexican dishes, and boasts of some fun live food options that include making guacamole from scratch, and infusing liquid nitrogen for a better balance of flavors. It's a lively place that has a lot of great Jain food options.
Where: 7, Janta India Estate, Senapati Bapat Marg, Opposite Phoenix Mills, Lower Parel
Do you know of any other Jain restaurants in Mumbai? Please give us your recommendations in the comments section below.
Image Credits: Magical Mumbai – Blogger, Foodiehub Awards, Indiamarks, Just Dial, SoBo Belly 
Latest posts by Vibha Sharma
(see all)