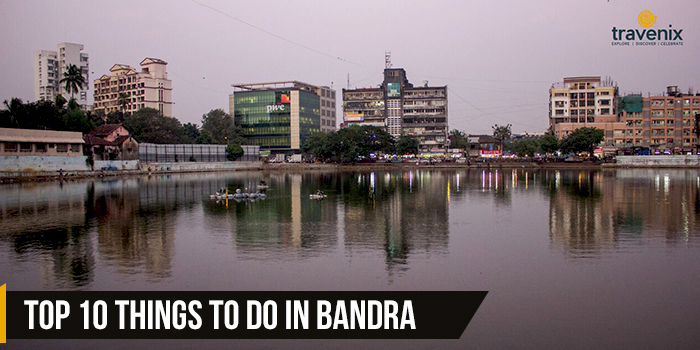 Top 10 Things To Do In Bandra
Bandra area in Mumbai is most popularly known across India as the place where loads of Bollywood stars stay. However, this area is not just limited to that and it has loads of tourist attractions that make it a special place in the city.
Bandra's Attractions
Bandra has loads of things to do in terms of food, sightseeing, shopping and what not! It has so much to do that you may end up spending more than a day just exploring the area. Let's start our journey to discover Bandra!
1. Bandra Fort
It is common to find this old fort packed with people every evening who come here to enjoy the beautiful sea views and witness the sunset. This place also offers great views of the Bandra-Worli Sea Link. You can sit here and enjoy the cool breeze and escape the hullabaloo of the city life.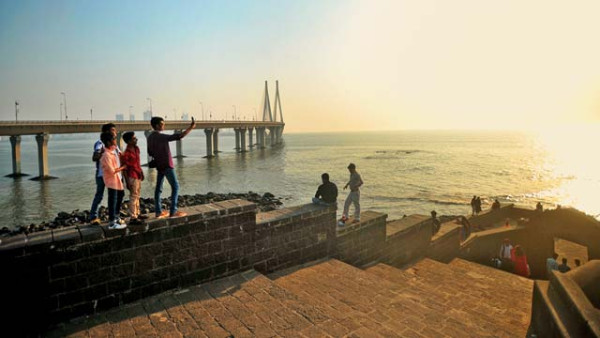 Where: Byramji Jeejeebhoy Road, Bandstand Road, Mumbai, Maharashtra 400050
2. Bandra Bandstand
A walk along the Bandra Bandstand is one you simply cannot miss when visiting Bandra. This beautiful stretch by the sea is great not only for lovers but also for joggers and tourists. The best part though, is that it gives ease of access to the major tourist spots of the area.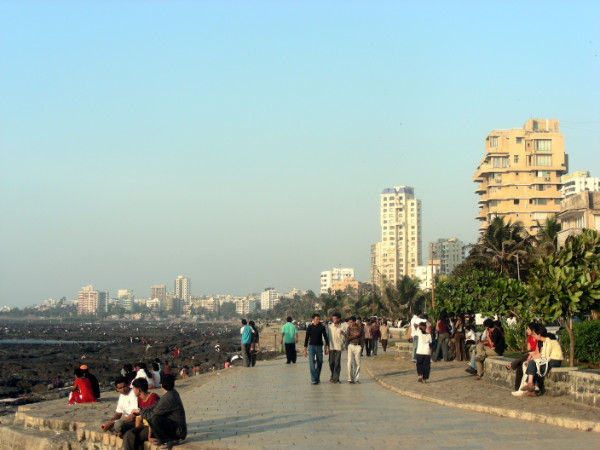 Where: Bandra, Mumbai
3. Bollywood Walk Of Fame
Just like the Hollywood Walk Of Fame in the USA, the Bollywood Walk Of Fame is located on the Bandstand Promenade. Here, you can find brass statues, hand impressions and signatures of your favorite Bollywood celebrities immortalized on brass and cement. This is the place you can go to for your fanboy/fangirl moments!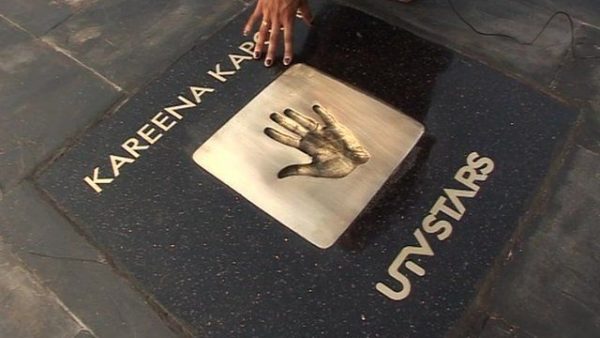 Where: Bandstand Promenade, Bandra, Mumbai
4. Mount Mary Church
One of the oldest churches in Mumbai, the Mount Mary Church is indeed an architectural masterpiece. Dating back to the colonial times, this church is situated on a hilltop and is dedicated to Virgin Mary. The best time to visit the place is during the Feast of Mount Mary and Bandra Fair.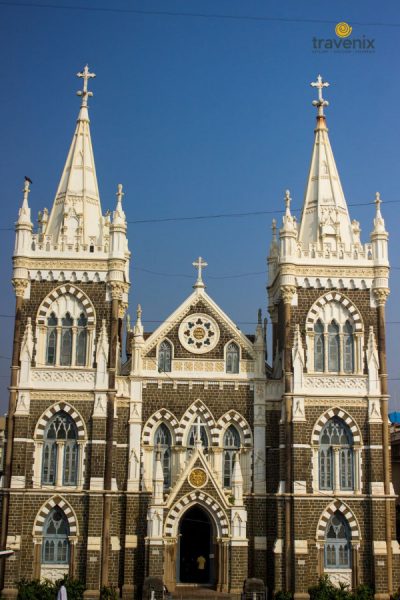 Where: Basilica of Our Lady of the Mount, Bandra West, Mumbai, Maharashtra 400050
5. Linking Road
One of the best places for street shopping in Mumbai, Linking Road in Bandra is always flooded with people. On this lively street, you can find a wide variety of clothes and fashion accessories for very affordable prices. Don't forget that you need to bargain well to get a good deal!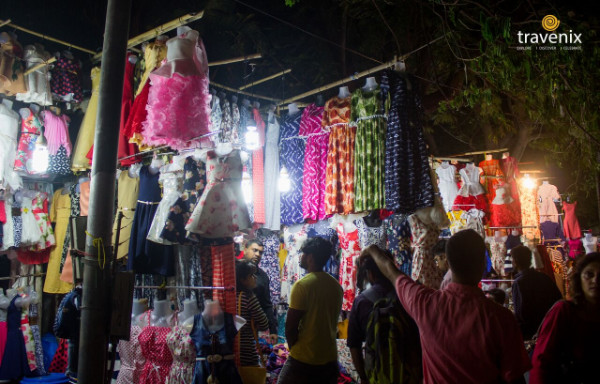 Where: Linking Road, Bandra, Mumbai
6. Mannat
If there is one gate of a home in Bandra that always remains crowded, it is this one; after all, it's the home of Shah Rukh Khan! Mannat mansion at Land's End is a hot spot for all Bollywood and SRK fans and you can see people standing here all day and night, clicking selfies in front of the gate. If you're lucky, you may even get a glimpse of him!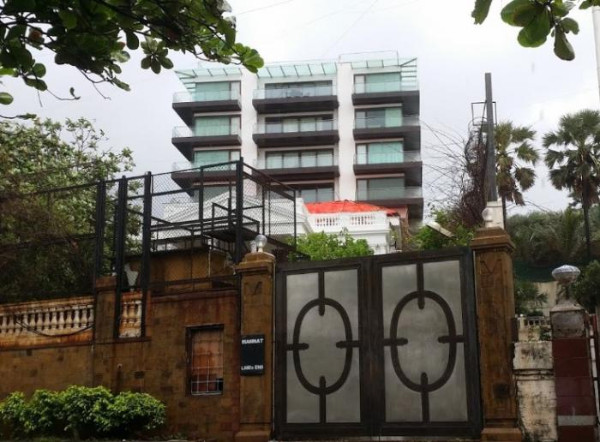 Where: Mannat, Land's End, Bandra, Mumbai
7. Bollywood Graffiti Walls
As a part of the Bollywood Art Project, the walls of homes in tiny lanes of the city on Chapel Road were painted with faces of Bollywood stars. Today, you can find larger than life-sized paintings of Amitabh Bachchan, Madhubala, and many other movie posters immortalized on the walls. A walk through this lane is a must, especially if you're interested in art.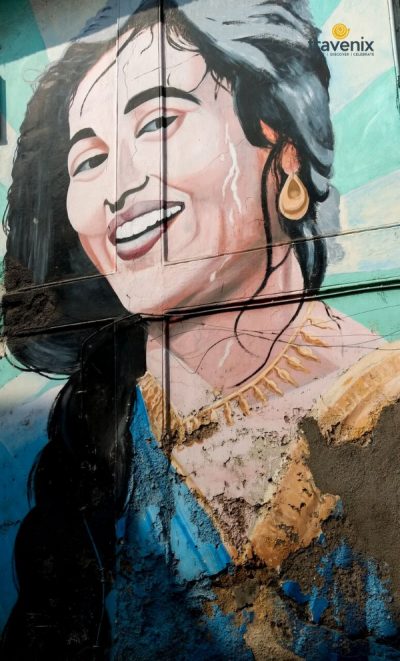 Where: Chapel Road, Bandra, Mumbai
8. Bandra-Worli Sea Link
An engineering marvel, the Bandra-Worli Sea Link connects Bandra to Worli and runs entirely over the Arabian Sea. It is one of the longest over-sea bridges in India and a drive on it is a must when visiting Mumbai. You can get some splendid views of this bridge from Bandra Fort.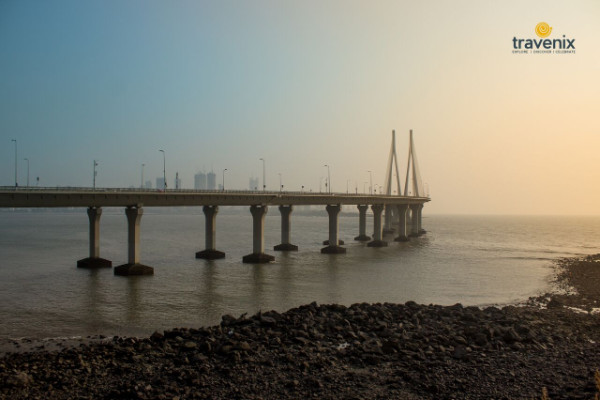 Where: Can be accessed from Bandra and Worli.
9. Joggers' Park
This beautiful park by the sea on Carter Road is a great place to go for early morning walks and jogs or during the evening hours too. You can find many people coming here on a daily basis to keep up with their fitness with the fresh air from the sea.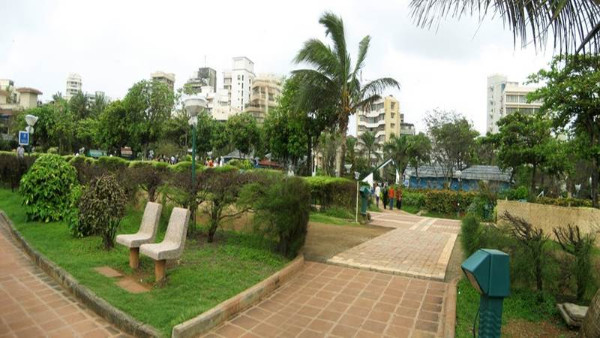 Where: Carter Rd, Bandra West, Mumbai, Maharashtra 400050
10. St. Peter's Church
Originally built in 1852, the structure was enlarged in 1938 to give the church we see today. Here, the stained glasses will leave you in awe with their intricacies while the architecture of the church itself will make you a fan of the building. This is yet another church that you must not miss out on visiting when taking a tour of Bandra.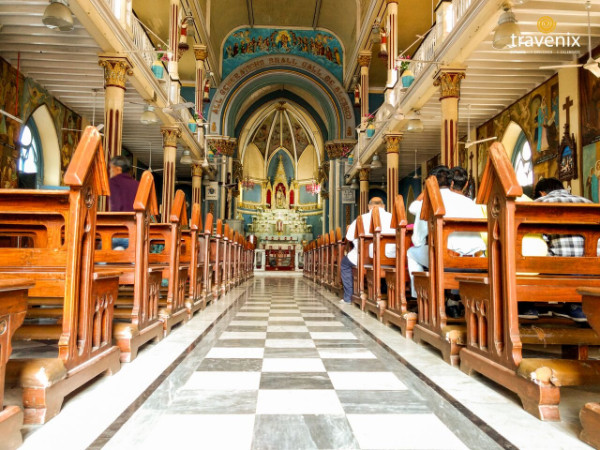 Where: Hill Road, Bandra West, Mumbai, Maharashtra 400050
Have you visited any of the above-listed places when exploring Bandra? If so, do let us know your experiences in the comments below.
Bandra is a flourishing area that is not just limited to the above-listed attractions, there are many more places that are waiting to be discovered in this area. You can also check out the best street foods in Bandra if you're interested in trying out Indian street dishes!
Image Credits: Wikipedia, DNA India, Free Press Journal
Latest posts by Vibha Sharma
(see all)