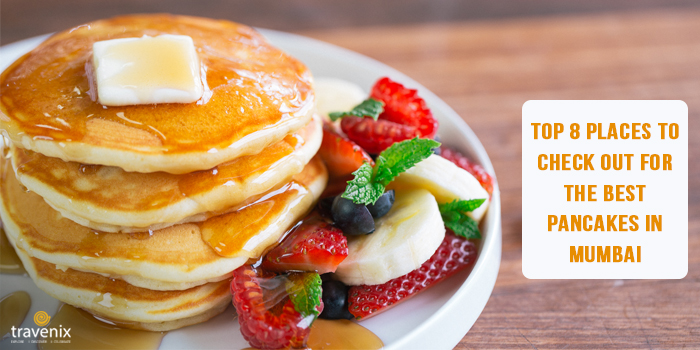 Top 8 Places To Check Out For The Best Pancakes In Mumbai
Looking for a tasty breakfast or brunch option? There's nothing that can beat well-made and fluffy pancakes.In its basic form, it's only a flat cake, but add some strawberries, chocolate chips, nutella or maple syrup with butter on top, and it magically transforms into a delightful dish. And not just sweet, it even has savory combinations!
Fluffy Goodness Coming Your Way!
High in carbs, it may not be good to load yourself up with these treat every day. But that doesn't mean you can't pamper yourself with a cheat meal every now and then. We 've got all the work done for those days when you simply can't resist your crazy pancake craving. Here is our list of the best 8 places to head to for amazing pancakes in Mumbai.
1. The Nutcracker
At the Nutcracker, you're really spoilt for choice — all their desserts and breakfast offerings are great. But what is really the star of the show there? Their Belgian Chocolate Chip Buttermilk Pancake. Our only complaint with The Nutcracker is that they don't have many different options to choose from. Nevertheless, the ones up on the menu are sinfully delicious.
Where: Modern House, Dr VB Gandhi Marg, Fort, VB Gandhi Marg
2. The Junction
A good range of mini pancakes and milkshakes are offered at this dessert parlor in Matunga, along with a few options for waffles as well. While they have various options in chocolate, starwberry and blueberry, we'd recommend digging into their mighty 'Godfather' pancake. Its is covered in three thick layers of chocolate, but there is no such thing as too much chocolate, right?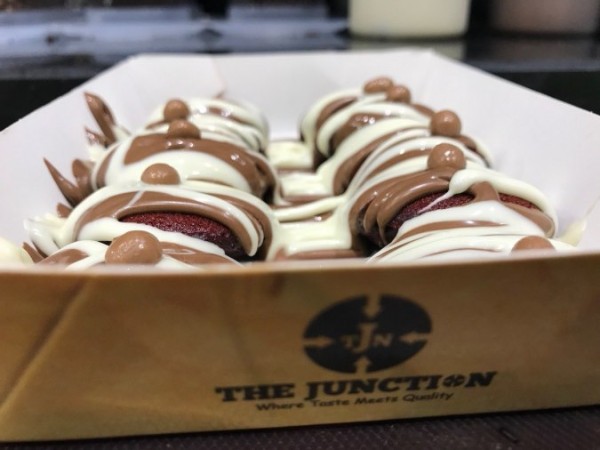 Where: Matunga East, Dadar Shivaji Park
3. 99 Pancakes
With over 15 outlets in the city, this dessert chain is a trusted option to choose, no matter which area of the city you're in.Pancakes is the main focus of their menu; apart from that, they also serve crepes, milkshakes and waffles. We love the evergreen Strawberry-Nutella combo pancake, but if you're in the mood for something different, go with their Caramel Bonaffe pancake.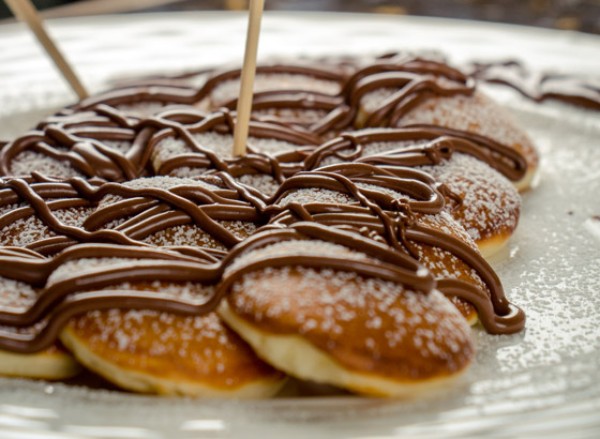 Where: Fort, Powai, Kharghar, Borivali West, Lower Parel, Andheri West, Chembur, Ghatkopar, Bandra, Kandivali, Kemps Corner, Chowpatty, Worli, Nerul
4. The Chocolate Heaven
Aptly called 'Heaven's Famous Pancake', their signature dish is a simple mix of maple syrup, butter, whipped cream and vanilla cream. But it is the absolute perfection with which it is made makes all the difference; the base is as fluffy as a cloud! While desserts steal the show at this cafe, if you'd like something savory, check out their pizza, pasta and blooming bread menu.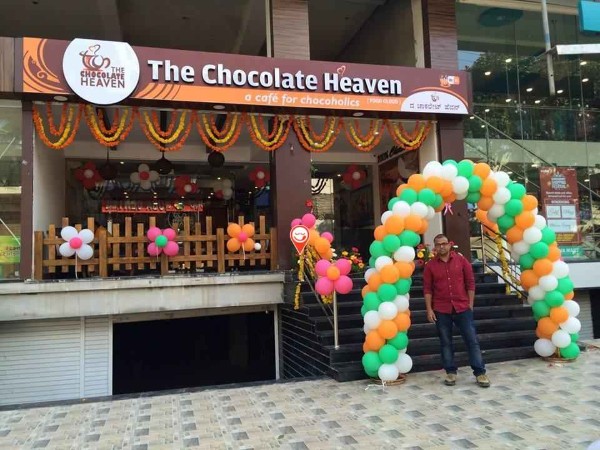 Where: Borivali, Mahim, Vile Parle
5. The Pancake Story
At the Pancake Story, there are an overwhelming number of choices, but if you can't fix your mind to something, you can make your own combination too. Fancy a box of mini pancakes with white chocolate chips, fruit compote and brownie chunks? Or maybe add some butterscotch syrup to it? You can let your imagination run wild!
Where: Andheri, Borivali, Chembur, Bandra, Ghatkopar, Juhu
6. Mini Pancakes And More
It's easy to miss this small eatery in the sea of restaurants on Carter Road, but even if you have to put in a little effort to locate it, it's absolutely worth it! It has a fine line of sugar-rush inducing chocolaty pancakes, but if you're little more adventurous and are willing to pick milkshakes over panshkes, try their Unicorn milkshake; it has a distinct flavor of bubblegum and is topped with fairy floss.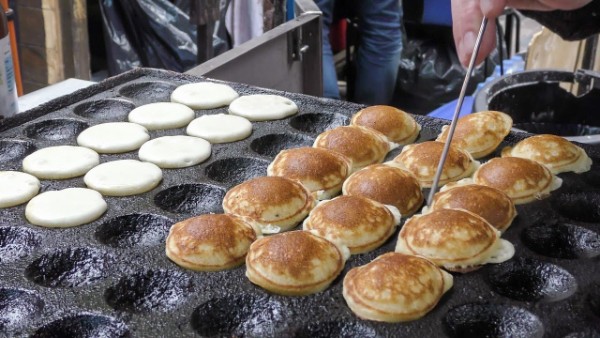 Where: CCD Lane, Carter Road, Bandra West
7.  Beyond Pancakes
This newly-opened eatery in Girgaum has been the talk of the town for its heavenly pancakes. The usual starwberry, chocolate and maple syrup are obviously there, but their DIY menu has a lot more to experiment with. We love how we can they've included kiwis, brownie chunks, oreo crumble, berries as well as starwberry and mango ice-creams for add-ons over the pancake.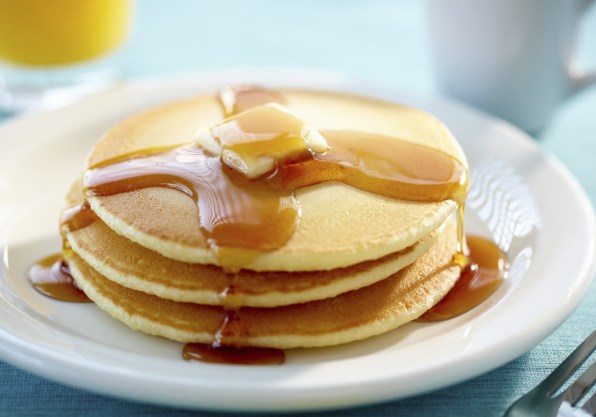 Where: Shop 3,Dinaz Mansion, Near Dreamland Cinema, Tribhuvan Marg, Opposite Reliance Hospital, Grant Road, Girgaum
8. Smoke House Deli
Smoke house Deli's all-day breakfast has pancakes for all kinds of eaters: The Gluten-free Pancake for the cautious species, while the Swiss Roll Pancakes are meant to lure the indulgent kinds. While popular opinions vouches for their pastas and sandwiches, we're going to stay loyal to our sweet tooth and root for their pancakes and cheesecakes.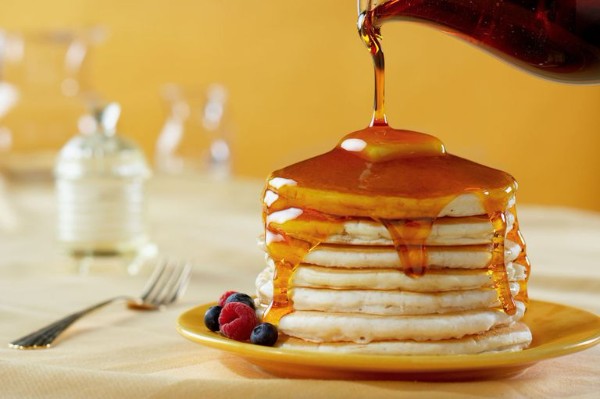 Where: BKC, Lower Parel, Bandra
If our list of best pancakes has missed out on your favorite dessert parlor, do let us know about it in the comments section below. We'd be happy to try out new places based on your suggestions.  While we're talking about delicious food, you might also want to check out the best waffle places in Mumbai, so that you can have your complete share of sweet treats.
Image Credits: Foodies Of India, Zomato, 99pancakes.in, Just Dial, Burrp, settime2588, Delish.com, MeethiLassi
Latest posts by Vibha Sharma
(see all)