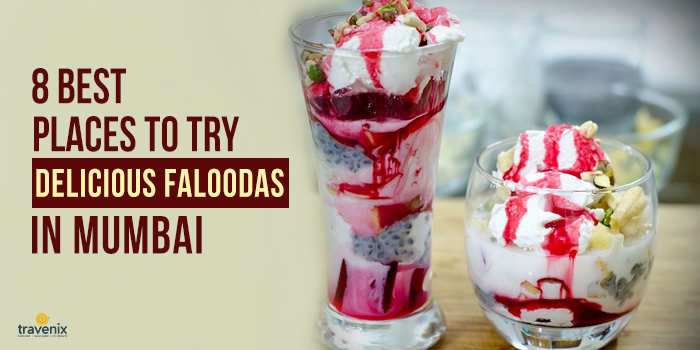 8 Best Places To Try Delicious Faloodas In Mumbai
Disguised as a dessert behind the tag of a beverage, faloodas include a combination of an unusual variety: silky vermicelli noodles are topped with ice-cream in a sea of milk, rose syrup, nuts and black basil seeds. Delightfully refreshing, it is a drink that words barely do justice to while describing.
A Summer's Tale
It is cool, smooth, sweet and crunchy — all at once. It is usually an after-meal drink, but on a summer afternoon, it can make for a meal in itself. Considered a royal favorite among the Persian Kings, various different versions of the drink are also available in Pakistan, Bangladesh, and the Middle East.  Join us as we discover the best places to try the local version of faloodas.
1. Baba Falooda
Almost everyone who goes to try out Mahim's street food delicacies finishes up their meals with a glass of falooda at Baba Falooda. It's difficult to finish it up though, it's really heavy! Their Royal Malai Kulfi is especially popular — it combines the creaminess of kulfi with the velvety texture of faloodas. Baba Falooda's fame hasn't touched its prices though, they are quite affordable for the kind of quality they offer.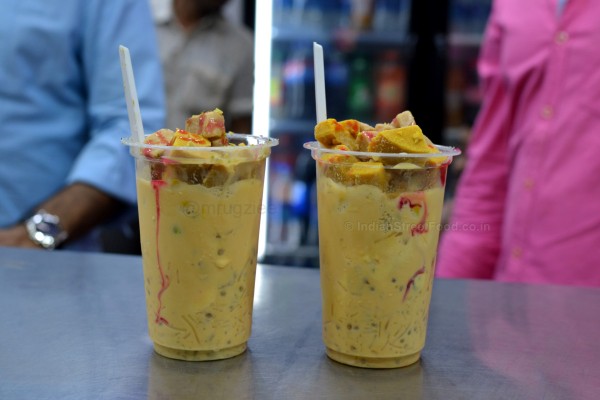 Where: Shop No. 1 & 2, Bel-View Building, Lady Jamshedji Road, Near Badi Dargah, Wanjawadi, Mahim West
2. Bachelorr's
Chilled milkshakes, ice-creams, sundaes, and faloodas — all of them are available at a very affordable rate at this small food joint. It was started way back in 1930's. Since then, it has established itself as a popular hangout spot at night in Mumbai. The seating at Bachelorr's is limited, but the restaurant has found a way out to avoid the place from getting overly crowded. They get their faloodas and ice-creams served to their customers right in the comfort of their cars.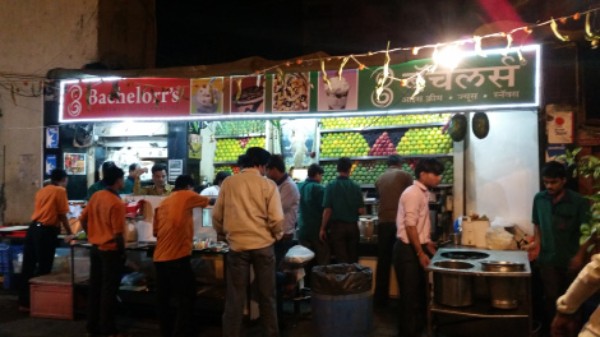 Where: Chowpatty, CST, Bandra
3. Badshah Falooda
With a rich legacy of over 100 years, Badshah Falooda isn't fizzled by the hundreds of modern eateries cropping around in the city. Its popularity only continues to rise. Their Kulfi and Royal Faloodas are the stuff of legends which may be a little too heavy for your stomach, but thankfully not your wallet.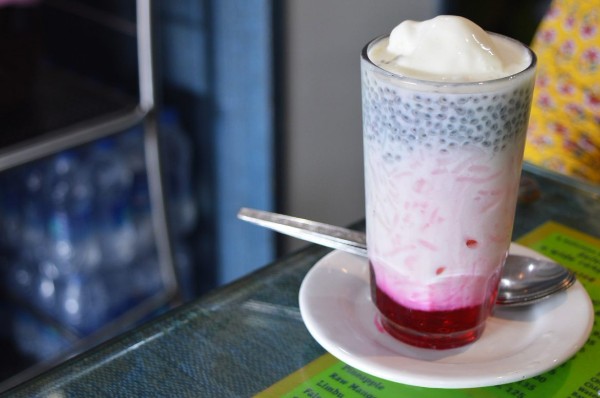 Where: 152.156 Lokmanya Tilak Marg, Opp Police Commissioner's Office, Opp Crawford Market, Lohar Chawl
4. Shalimar Cool Point
For all those who can't get enough of sweets, Shalimar's Rabdi Falooda With Kulfi should be an absolute delight. Combining three traditional Indian sweets, each sip of this falooda is an explosion of sweetness in your mouth. Shalimar also offers some great light savory snacks, and the best part is, all of it is really affordable.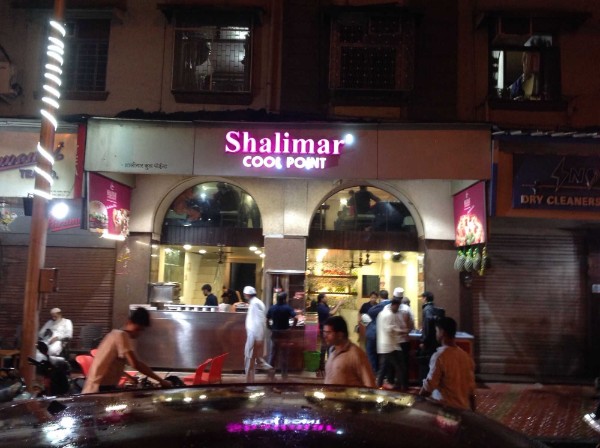 Where: Lahri Place, Bhendi Bazar, Mohammad Ali Road
5. Haji Ali Juice Centre
There is absolutely nothing on their menu that Haji Ali Juice Centre doesn't make fine. Order any of their juices, thick shakes, faloodas, or sandwiches; we can confidently assure you that you won't be disappointed. Its iconic location is just a cherry on the cake!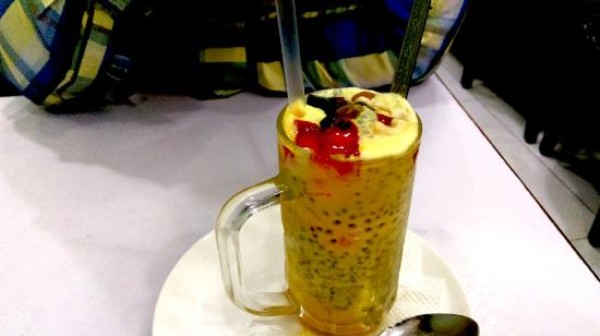 Where:  Haji Ali Circle, Lajpat Rai Marg, Cumballa Hill
6. Falooda World
Falooda World goes an extra mile to ensure your falooda looks just as great as it tastes — they add a tiny umbrella over it, just like in your sangrias. It's a small personal touch that really elevates its presentation. We highly recommend their Dry Fruit Rabdi Falooda and Royal Falooda; they are absolutely delightful!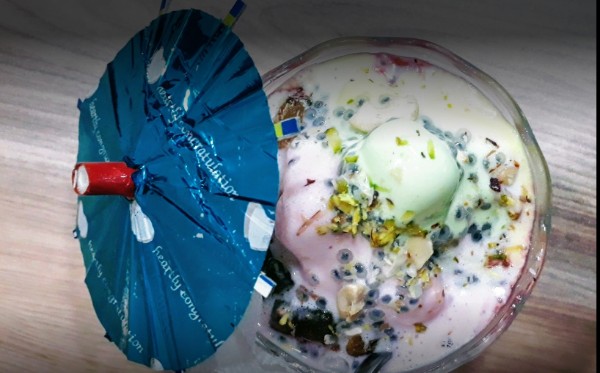 Where: Building 1, Shop 1, Bhanushali Lane, Ghatkopar East
7. New Kailash Sweets
While most of the good falooda joints in the city are concentrated in South Mumbai, New Kailash Sweets is a great option in Thane if you don't want to travel far from the central suburbs. Their Malai Kulfi Falooda is one of the best in the market. Their prices are on the lower side too, the costliest falooda is only worth Rs 85!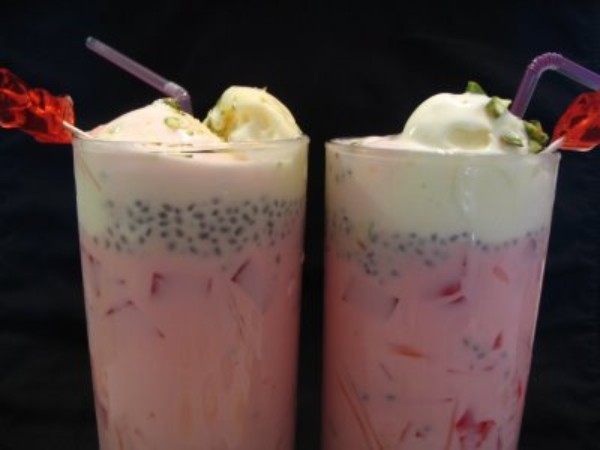 Where: 20, Main Bazar, Kopri Colony, Daulat Nagar, Thane East
8. Sai Sagar
A small joint in Chembur, Sai Sagar is the proverbial dark horse who needs more recognition. It's been there for years, but still finds itself listed only as a hidden gem. Try their Kulfi Falooda and Malai Kulfi to finish off a meal with pure delight.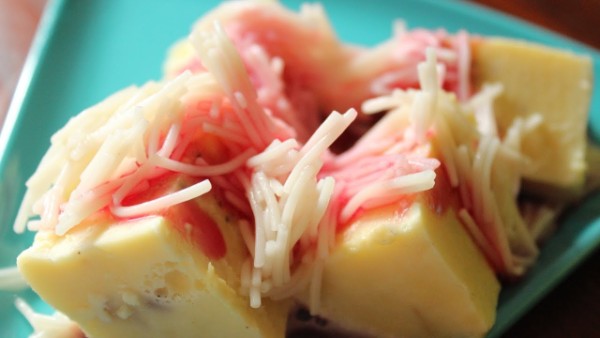 Where: 20, Dr. C.G.Road, Chembur Colony, Chembur
Summer is around, so give faloodas a shot if you still haven't. Did we miss out on any other great falooda places in Mumbai that deserve our attention? Do let us know about them in the comments section below.
Image Credits: Indian Street Food, deepakjhakal.wordpress, The Bombay Report, Just Dial, Trip Advisor, Geeta Kesaria, khanakhajana4me.blogspot, Sangeeta's Kitchen
Latest posts by Vibha Sharma
(see all)