8 Best Stationery Shops In Mumbai For All Your Crafting Needs
A kaleidoscopic box of pencil colors, stacks of canvases and the smell of painting colors all around are enough to get any art lover exhilarated. Whether you are a professional artist or are pursuing art only as a hobby, stationery shops are almost sacred for your work.
Art Attack!
From acrylic paints to fancy paper and DIY craft books, these stationery stores have everything to bring out your creative side. If the unavailability of good art and craft supplies is the only thing holding you back from brining out your inner Picasso, follow us as we take a sneak peek into the best stationery shops in Mumbai.
1. Janata Book Centre — The Art Store
Janata Book Store is a haven for students of architecture, interior designing, fashion designing and fine arts. Thermocol sheets, air drying clay, bubble rolls, acrylic paints, display stands, palette knives and so much more — they have everything that you'll ever need to organise a grand art party.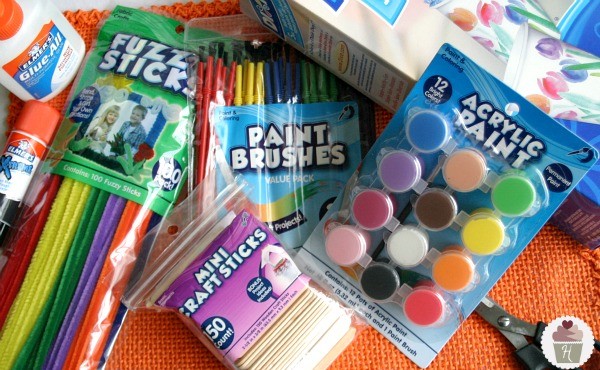 Where: Shop 14, Ground Floor, Gopal Mansion, Gurunanak Marg, Opposite CCD, Station Road, Bandra West
2. Himalaya Fine Art
Nestled between the Chhatrapati Shivaji Maharaj Terminus and Crawford Market, Himalaya Fine Art is a dependable stationery store where you can expect to find arts or crafts supplies that aren't available anywhere else. You can get different types of paper for making scrapbooks from the scratch or even basic coloring books. For professionals, they have a lot of different varieties of paints, glitters, calligraphy pens, seagrass painting sponges, gold leaf, airbrush systems and art kits.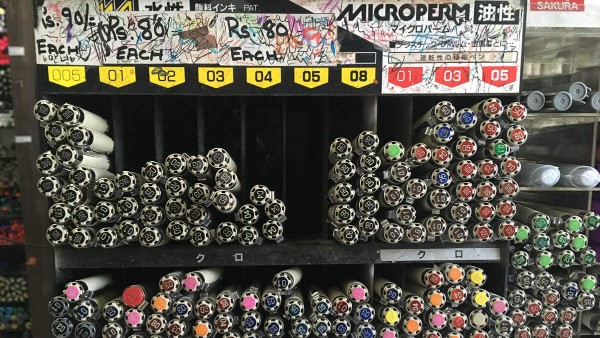 Where: 2, Himalaya House, Palton Road, Fort
3. Art Lounge
Even if you've just forayed into the field of art and don't really know what to do with the all the fancy and premium art supplies at Art Lounge, you can learn it from their blog. From spray paints and pastels to various painting kits, DIY books and art kits, they've got everything that you need for the initial push.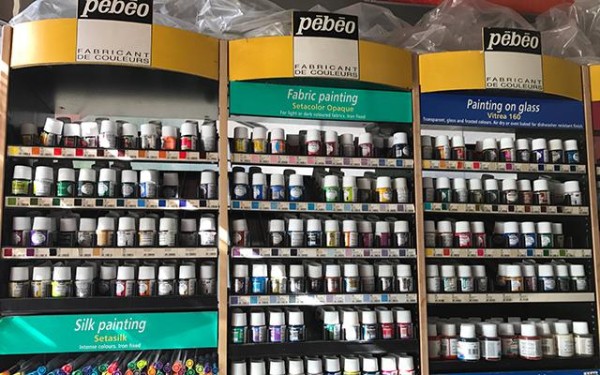 Where: 1st floor, 3A, Karim Chambers, Ambalal Doshi Marg, Kala Ghoda, Next to Theobroma
4. Art Station
The Art Station greets you with stacks of printed and handmade paper, all spreading different colors in the room. Along with sketch books and notebooks, they also have charcoal pencils, craft and glitter paper, paint brushes and more. If you're a craft junkie or love journaling and scrapbooking, you must visit this store.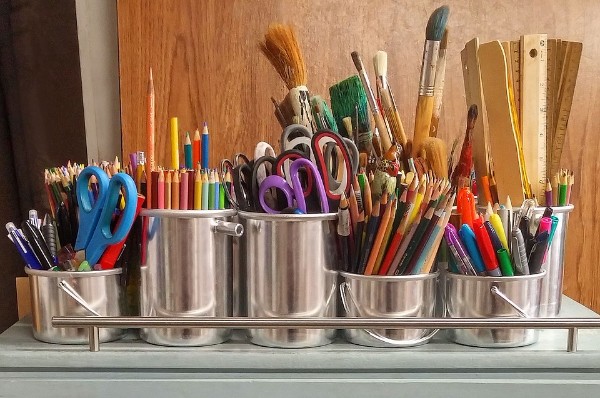 Where: Shop No 2, Ratnagar Soc,Opp Kamdhenu J.P.Road, Four Bungalows, Andheri West
5. Sky Goodies
You can finally actually make something that you saw on those artsy DIY Youtube videos. With Sky Goodies' range of DIY kits, you can make your own quirky lamp shades, pen holders, book covers, gift bags and calenders. Their tiny gift boxes and envelopes are especially adorable.Gift it with handmade cards to light up someone's day without anything too elaborate.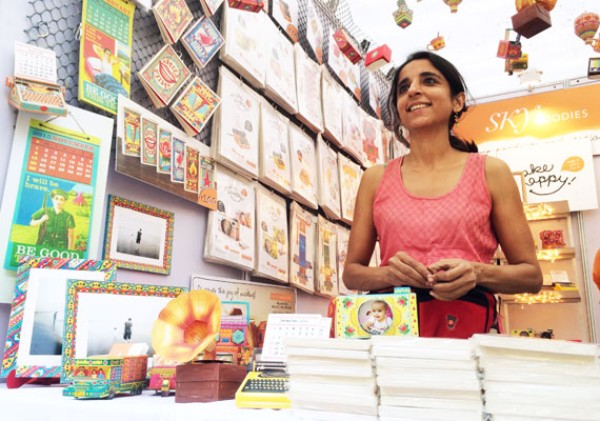 Where: 1st Floor, Bungalow No. 29, Chuim Village Road, Danpada, Khar West
6. Anupam Stationery Plaza
Anupam Stationery Plaza doesn't limit itself to papers, pens, colors and notebooks. They also have DIY craft kits, gift items, home decor accessories, educational toys, silverware and more. For those making posters or planning to send wedding invites in fancy envelopes, they also have a wide collection of calligraphy pens, sketch pens, pigment liners, fountain pens and everything else for your crafting needs.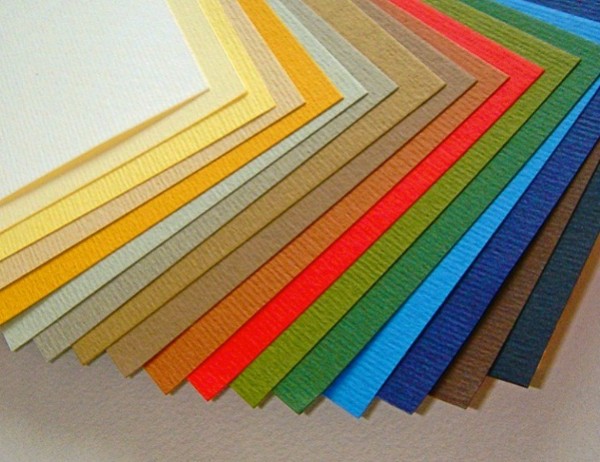 Where: 8 -10, Accord Classic, Goregaon
7. New Bombay Stationery Stores
While this store doesn't have a fancy, big showroom, it's tiny shop in South Mumbai has all the essentials for students of fine arts and architecture. Their prices are the cheapest, so it isn't a surprise that their shop is almost always crowded. Head there at around 10 am when the shop opens so that you can avoid the rush.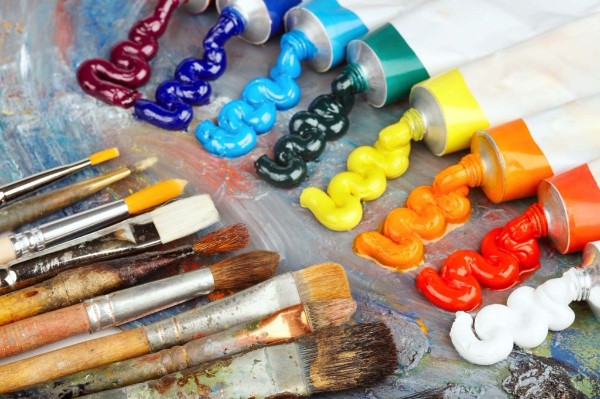 Where: 213 A, 1st Floor, Rehman St, Chippi Chawl
8. Mango
Planning to ask your cousins who live abroad to get you some special stationery goods? Chances are, that you'll get them right in Mumbai itself at Mango. They have colors, brushes, quilling materials, and pens from finest brands around the world. Along with stationery, they also have camera, mobile phone and laptop accessories there.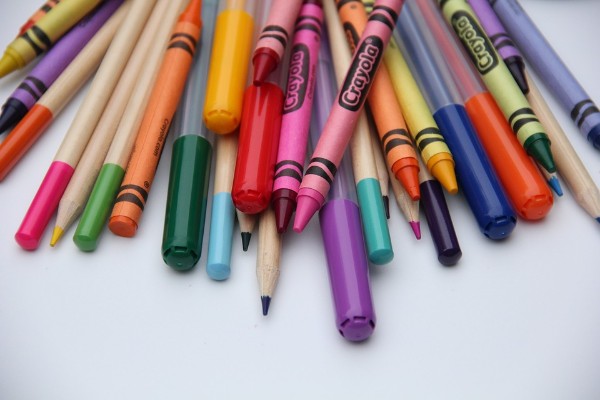 Where: 10, Gokhale Rd, Near Railway Station, Shivaji Path, Thane West, Thane
Be it for projects, art competitions, or just a fun art session, you can count on these stationery shops to get you all that is necessary to get started. So, just focus on tuning in your creative energy. Know of any other great stationery stores? Do mention your suggestions, in the comments section below. Also, if you want your kids to explore their artistic abilities, you can check out some art classes that we've mentioned in our article on hobbies classes for kids.
Image Credits: The City Story, WhatsHot, The Etsy Blog, Hoosier Homemade, Puzzleit.ru, KinderArt, UVasia
Latest posts by Vibha Sharma
(see all)