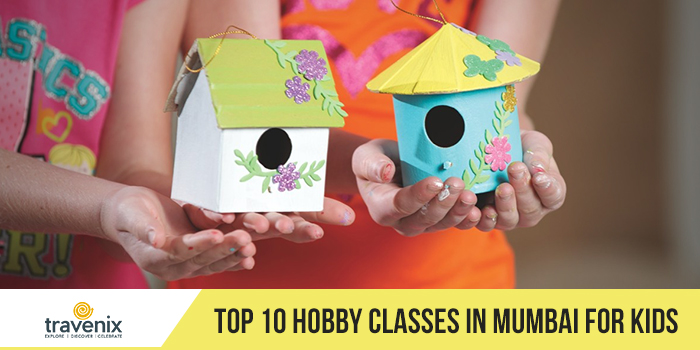 Top 10 Hobby Classes in Mumbai For Kids
Summer vacations are here and it is that time of the year when kids can relax and enjoy their long summer breaks from school. While summers vacations are meant to be relaxing, it is a great habit to cultivate a hobby in your child; one which interests them. 
A Hobby-Filled Summer
Mumbai has loads of hobby classes for your kids. Whether you're looking for dancing classes or even painting, you will find the very best of teachers in the field in town. Here, we've listed the best hobby classes in Mumbai to make your search easier.
1. Mana Institute of Music and Dance
This institute has been here since 1997 and has taught the art forms of music and dance to thousands of students since then. Whether your kid wishes to learn music instruments like violin and keyboard or dance forms like salsa and Bollywood, you can find it all right here.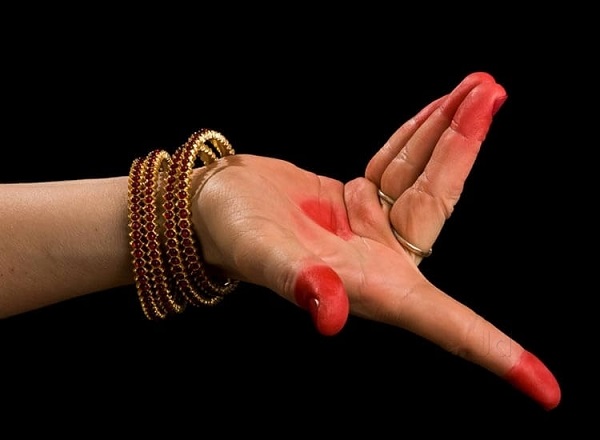 Where: Ishwar Niwas, Station Road, Bhandup West, Mumbai – 400078
2. Koko Kids
Located in Mulund, this place has some splendid music and dance classes for your kids. It is not like the regular classes that you see every now and then, they also have drawing and mehendi classes for those who are interested in off-the-beat activities.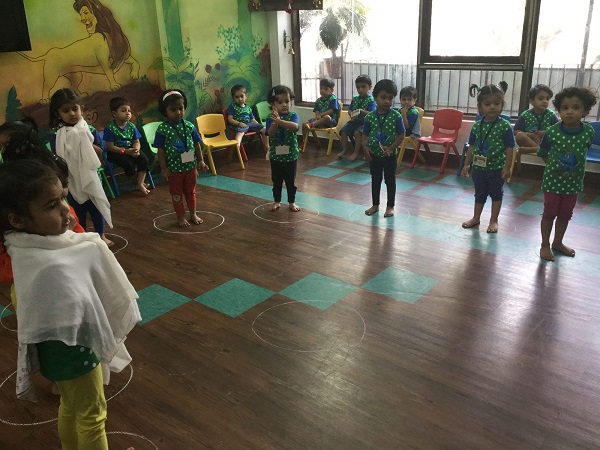 Where: 101/102, Tridev Shopping Mall, Bhakti Marg, Mulund West, Mumbai – 400080
3. Artistic Impressions
At Artistic Impressions, tremendous impetus is given to inculcate various art-forms in your kids. From sketching to canvas painting, they have many options for your children to choose from. Not only do they have simple painting techniques but also have the more advanced ones like charcoal and Warli painting.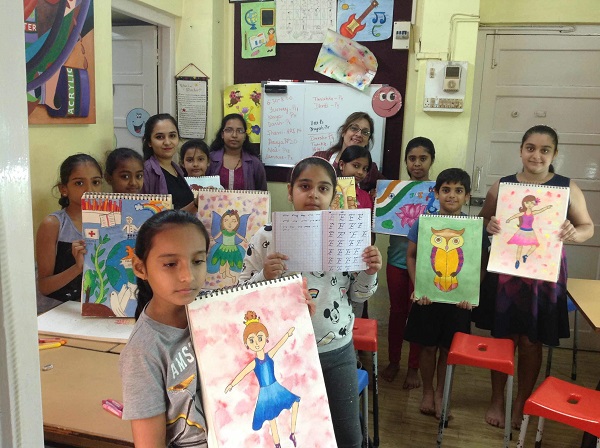 Where: Flat No 4, Kala Building 1st Floor, 17th Road, Khar West, Mumbai – 400052
4. Rhythms Group
Rhythms Group specializes in various art forms but mainly teaches dancing and music. Not only do they have classes for playing different instruments or learning new dance forms but also have special classes for vocal music training. They also have gymnastic classes.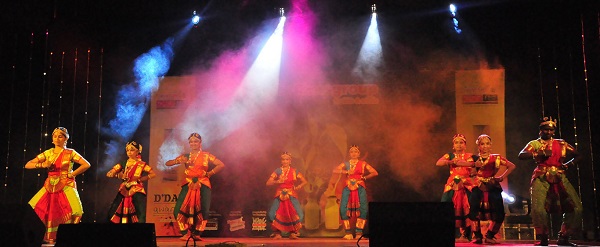 Where: B/1007 Station Plaza, 1st floor, Above Hotel Bageecha, Near Railway Station, Bhandup West, Mumbai – 400078
5. Ren Kick Boxing and Self Defence Academy
If your kids are not interested in fine arts but are more inclined towards martial arts, Ren Kick Boxing and Self Defence Academy is a great option. They are not your regular karate classes but also have special boxing training, mixed martial arts and even Krav Maga classes.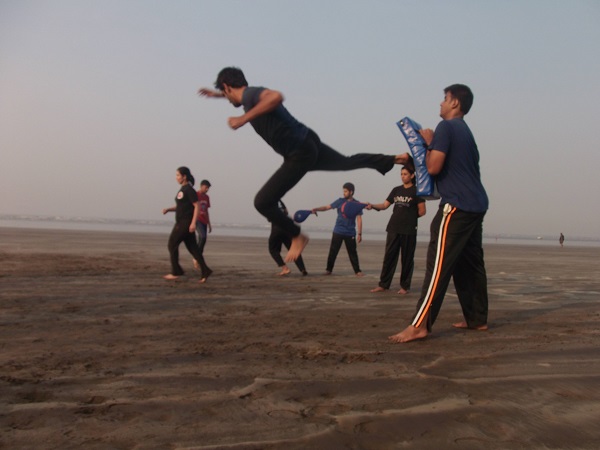 Where: C/O S T Mehta English Secondary High School, Cama Lane, Ghatkopar West, Mumbai
6. Sai Swimming Academy
One of the best swimming classes in Mumbai, Sai Swimming Academy takes their classes very seriously. The art of swimming, which is essential for survival, is taught to perfection at this place and that is the very reason why you can see many kids thronging here during summer vacations.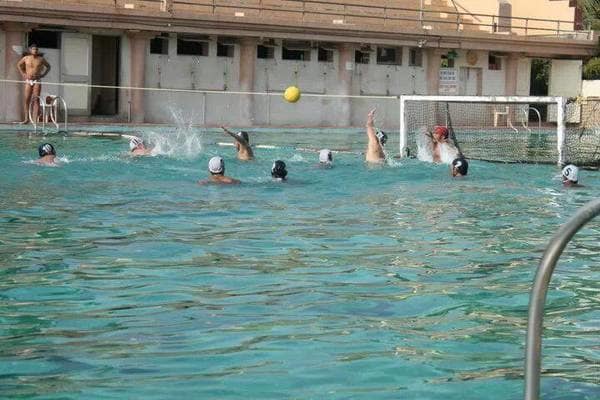 Where: Hill Road, Bandra West, Mumbai – 400050
7. Race Skating Academy
The months of summer are great to learn a new sport like skating. This thrilling sport will not only get your kids all excited but will give them the adrenaline rush too when they skate around the specialized rinks at Race Skating Academy. With years of experience in the field, they make sure that your kid becomes a pro at it!
Where: Plot No 522, C/16 Swapnil Chs RSC 49, Sector No 5, Kandivali West, Mumbai – 400067
8.  SP Group Cricket Academy
All the cricket enthusiasts will simply love this cricket academy. With three branches spread out across the city, an academy will never be too far for you to reach. With more than 20 years of experience in the field, they are one of the best in the city.
Where: Thane, Churchgate, Dadar
9. Shweta Kathak and Music Academy
At Shweta Kathak and Music Academy, your children will be able to learn Indian classical dance forms like Kathak and Mohiniattam. But if you thought that was all, you'll be surprised to see the wide variety of dance forms that they teach, from Bollywood to Capoeira. Apart from dancing, they also teach music.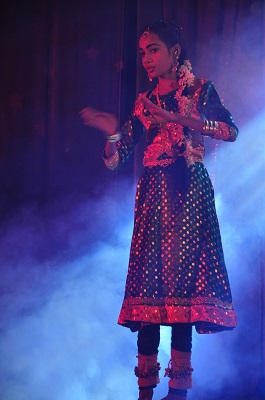 Where: Station Plaza, Station Road, Bhandup West, Mumbai – 400078
10. Spectrum Academy
This academy in Andheri specializes in many different hobbies. If you're looking for a reliable place for your kids to learn dancing, music, sketching or even voice modulation, then Spectrum Academy is the answer to all your questions. While this academy is pretty new, it has quickly become one of the go-to places for kids during summers.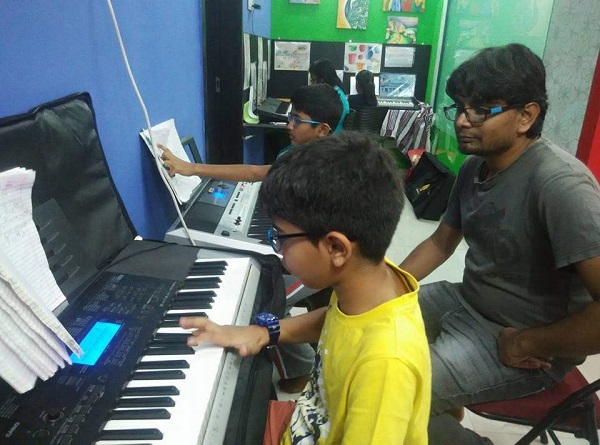 Where: B – 908, Samarth Aishwarya, Andheri West, Mumbai – 400053
If you've sent your kids to any of the above academies before, do let us know your experiences in the comments below. We hope that after going through this article, your search for hobby classes for your kids has come to an end.
Image Credits: Artistic Impressions, Koko Kids, Rhythms Group, Just Dial, Baby Chakra, RSA
Latest posts by Vibha Sharma
(see all)