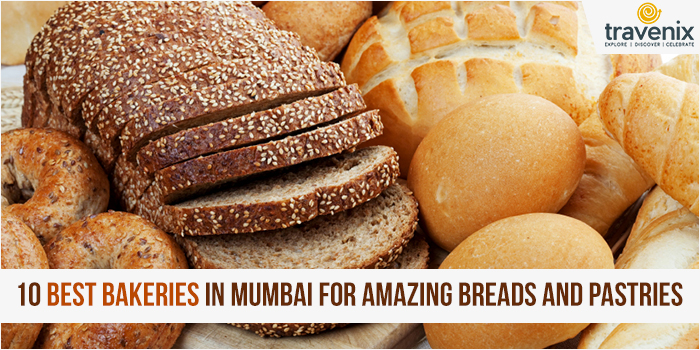 10 Best Bakeries in Mumbai For Amazing Breads And Pastries
Mumbai's growing food scene has never had a dearth of great bakeries. From traditional bakeries to upmarket shops, sugar fiends in Mumbai have a lot to choose from. To save you the trouble of eating half-baked cakes, we've rounded up the best bakeries in Mumbai for you.
For Some Doughy Goodness
Whether you are craving for some freshly baked cookies and breads or are looking to enjoy some croissants and pastries, we've got you covered. Give your sweet tooth some indulgent treats at these top bakeries in Mumbai.
1. Gaylord
One of the most iconic restaurants in Mumbai, Gaylord has been standing tall since 1956. Gaylord's bakery retains an old world charm with its ambiance: rustic iron chairs paired with simple tables occupy its beautiful garden cafeteria. Macaroons, artisanal breads, chocolates, muffins, donuts, cupcakes and so much more — Gaylord is a paradise for all bakery goods!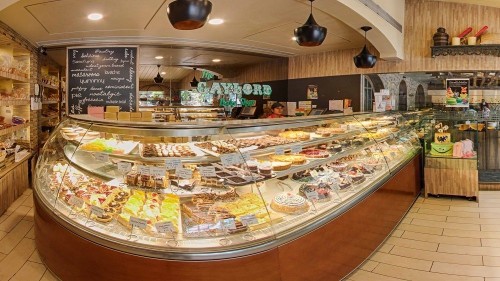 Where: Mayfair Building, Veer Nariman Road, Churchgate
2. The Rolling Pin 
At this all-day eatery in Lower Parel, you can gorge on some sandwiches and pizzas while you wait for your baked goods to get prepared. Their open planned kitchen even lets you take a sneak peak of your cookies while they are being made. On offer are an assortment of breads, cakes, donuts and cronuts, pastries and macaroons, eclairs and handmade ice creams and chocolates. You can also get your cakes customized in flavors like pineapple mascarpone and snickers!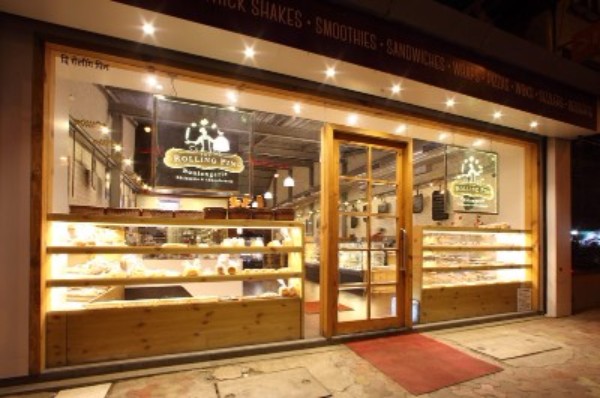 Where: 12, Janta Industrial Estate, Senapati Bapat Road, Opposite Phoenix, Lower Parel
3. Yazdani Bakery
Do not be fooled by Yazdani Bakery's modest exterior; it is a treasure trove for all lovers of food and history alike. Inside the 57-year-old café, you'll find vintage posters, an antique clock and a traditional brass call bell. Being an Irani cafe, its Parsi dishes are obviously great, but Yazdani Bakery's twelve-seed multi-grain bread and ginger biscuits that are specially made during the Christmas season are simply the best!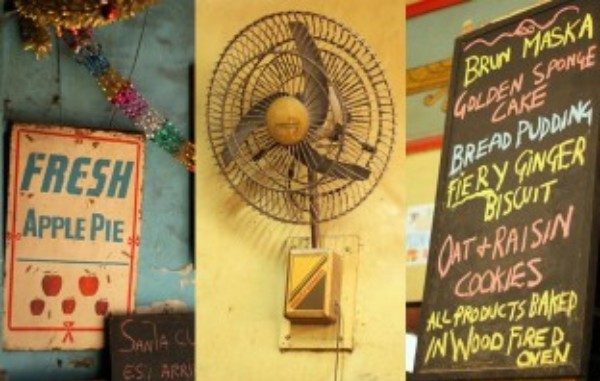 Where:11/11A, Cawasji Patel Street, Fort Mumbai-1, Near Horniman Circle
4. Hearsch Bakery
This century-old bakery churns out the best quality cheese croissants and chocolate balls in town, all at throwaway rates. Over the years, just like their quality, even the rates haven't changed. It's difficult to spot this bakery as it does not have a proper signboard on the road, but ask anyone in Bandra and they'll show you where it is.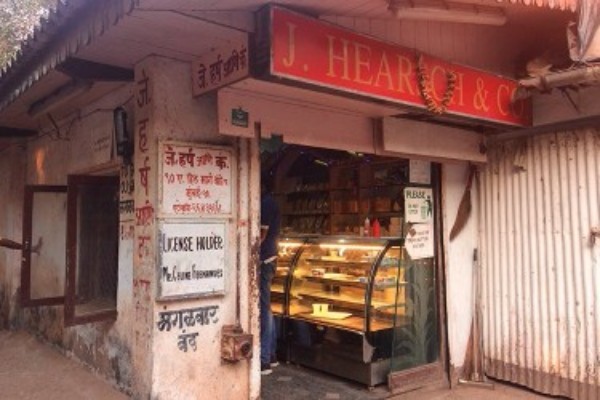 Where: 90/ A, Near Holy Family Hospital, Hill Rd, Bandra West
5. A1 Bakery
This legendary bakery in Bandra has been a neighborhood favorite for all those looking for an early morning cheap snack. Loaded with mutton patties, chicken nuggets, mawa cake and more, A1 Bakery opens its shutters as early as 5 am! Absolutely everything at A1 Bakery is divine and you can wrap up a wholesome meal there in under Rs 100!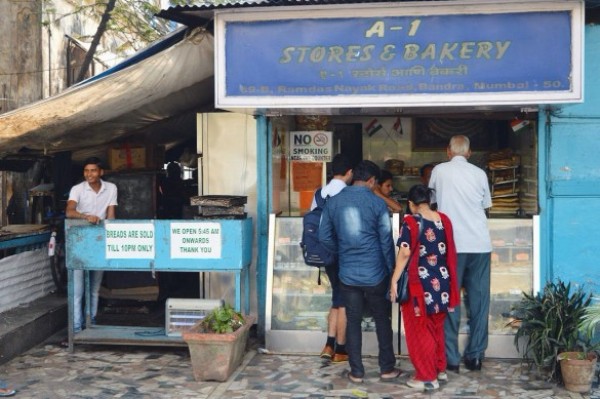 Where: 89-B, Near Holy Family Hospital, Hill Rd, Bandra West
6. American Express Bakery
This family-run business has changed a lot of locations since its inception more than a hundred years ago. Their Byculla and Bandra branches offer a plentiful variety of special breads. Each day has a special bread, so check out your favorite from their menu online and plan your visit accordingly. We also love their pastries and mini tarts.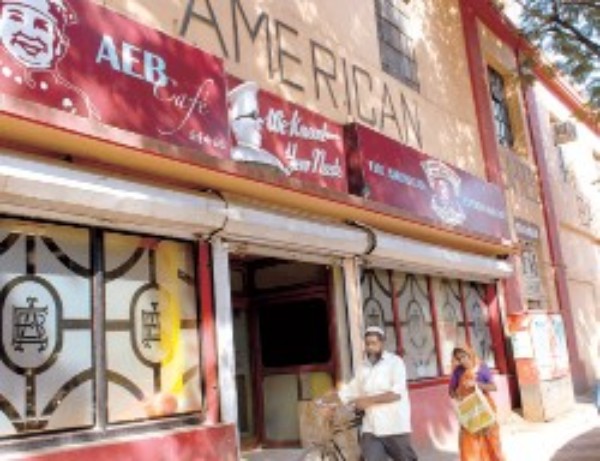 Where: Byculla, Bandra
7. Theobroma
Since its opening in 2004, Theobroma has taken over a large pie of the cake market with its sinful offerings — macaroons, tarts, mousse cakes, cupcakes, cookies, cheesecakes, brownies; they have all things indulgent. It is one of the best places to go for cakes and artisanal breads in Mumbai.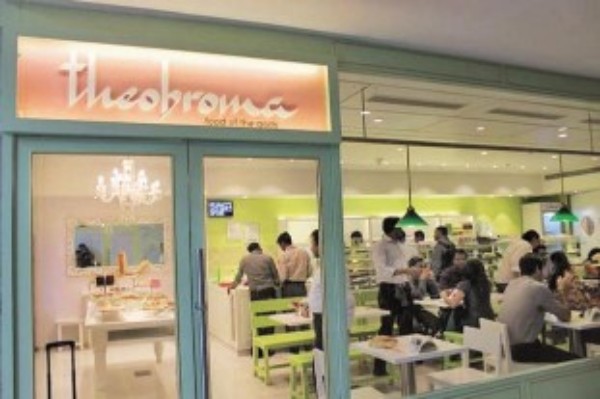 Where: Powai, Goregaon, BKC, Andheri, Bandra, Chhatrapati Shivaji International Airport, Marol, Colaba, Malad, Lower Parel, Khar, Peddar Road, Ghatkopar, Thane
8. City Bakery
Worli's City Bakery has more than 20 different types of fresh biscuits on offer along with breads, pastries, cakes, puffs and rolls. Set up in 1954, this bakery has now become a famous landmark in the area. The prices are ridiculously cheap, so you can binge on without worrying about burning a hole in your pocket!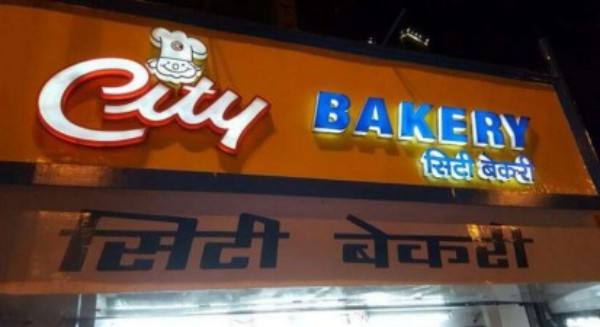 Where: 204, Dr Annie Besant Road, Worli Naka, Worli
9. Kyani & Co.
With a high ceiling and minimalist furniture, Kyani & Co has a simple vibe that takes you back in time. Established in 1907, the business has been passed down for generations and has been thriving since then. Their wine cakes, khari biscuits, mawa cake and keema dishes are a hit with the crowds.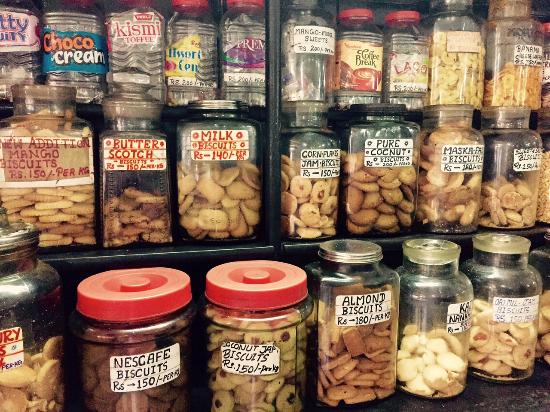 Where: 657, Jermahal Estate, JSS Road, Tak Wadi, Lohar Chawl, Opposite Metro Cinema, Marine Lines
10. Oh Dough
The cookies at Oh Dough are the stuff of all the food fantasies: enormous mounds that are soft and slightly underdone. This allows the doughy mix to stand out amidst the chocolaty flavors. We love their Triple Chocolate and Hazelnut Praline cookies.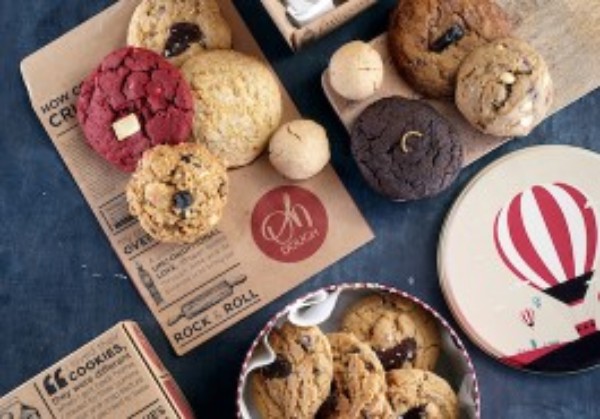 Where: Hind Rajasthan Chambers, 6, JA Allana Marg, Apollo Bandar, Fort
If you have visited any of the above stores, do let us know your reviews in the comments below. In case you come across any other great bakeries in Mumbai, do comment the names below and share them with our fellow readers.
Image Credits: HungryForever, The Rolling Pin, Travel.cnn, The Bombay Report, DNA, Live Mint, MouthShut, Brown Paper Bag, Trip Advisor
Latest posts by Vibha Sharma
(see all)