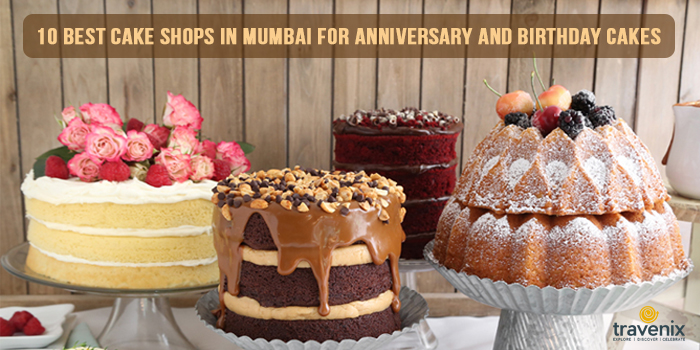 10 Best Cake Shops in Mumbai For Anniversary And Birthday Cakes
It's only the beginning of the year, and birthdays, anniversaries, weddings; they're all already here! While we love the celebrations, if we're being honest, what we love about them the most are the cakes and pastries and that these occasions bring along.
Cake It Up
While Mumbai's restaurants and bakeries both offer a wide variety of cakes, we decided to zero in on some of the best cake shops in Mumbai; so you can head directly to these stores when you are already running around for finding a great gift for your loved ones. Just refer to our list of best cake shops in Mumbai, and you'll be sorted with the cake planning.
1) Theobroma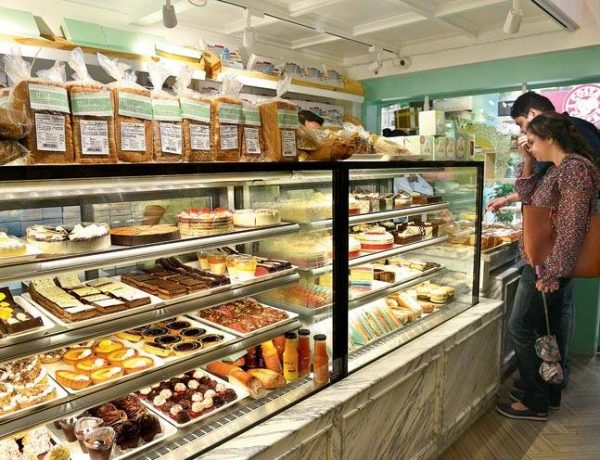 Since its opening in 2004, Theobroma has taken over a large pie of the cake market with its indulgent offerings —macaroons, tarts, mousse cakes, cupcakes, cookies, cheesecakes, brownies; they have all things indulgent. Not just that, their range of artisanal breads, which include Multigrain, Whole-wheat, Garlic, Masala, Ciabatta, Focaccia, Brioche, High Fiber and Parsi Chutney Bread, are done quite exquisitely; they make you crave for more.
Where: Powai, Goregaon, BKC, Andheri, Bandra, Chhatrapati Shivaji International Airport, Marol, Colaba, Malad, Lower Parel, Khar, Peddar Road, Ghatkopar, Thane
2) The Boston Cupcakery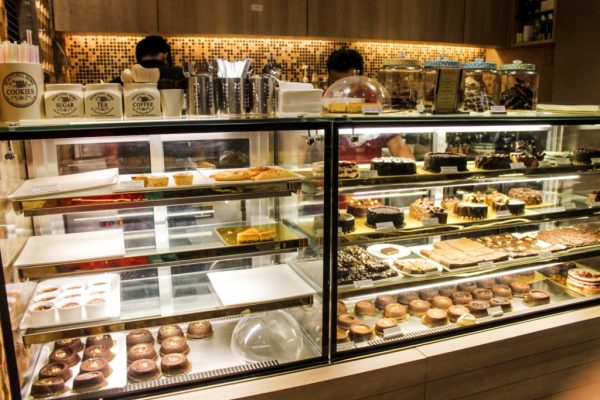 With over 30 different flavors on offer, The Boston Cupcakery's partiality towards cupcakes in their menu is apparent; but there are some really good shakes on offer too. While the classic blueberry and red velvet cupcakes are quite popular, their innovative waffle and dry fruit cupcakes are a wonderful surprise on the list. If there is a special occasion coming up, tell them in advance, you can get your cakes customized too.
Where: Pali Hill, Andheri, Thane
3) Love & Cheesecake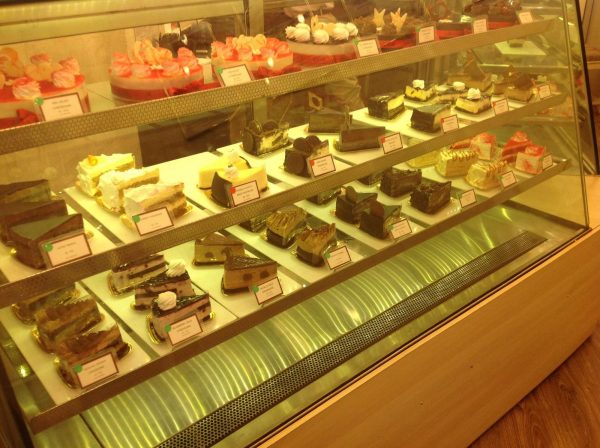 A dessert parlor that focuses mainly on cheesecakes, Love & Cheesecake has more than 30 different varieties of it. In addition, they have chocolate cakes, tarts, brûlées, brownies and confectionary breads too. While you can get a quick slice of cake at the parlor, if you want to cherish the cheesecake-y goodness for a little longer, get their sinful full one-kilogram pack. They also have special variations of their cakes for birthdays and anniversaries — you can get a photo of your loved ones printed right on your cake.
Where: Bandra, Powai, Lokhandwala, Juhu, Lower Parel
4) Vanilla Beans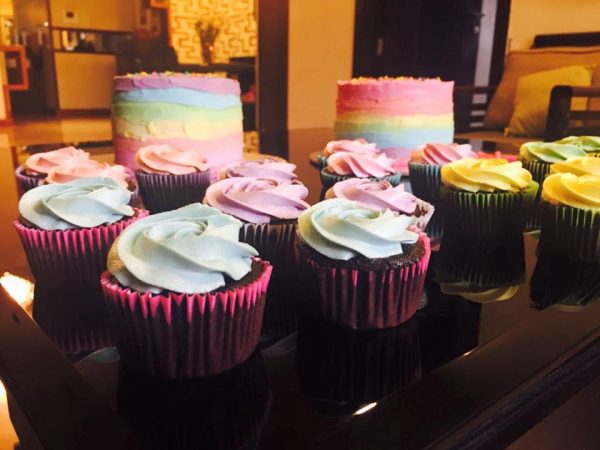 A labor of love and passion of a homemaker, Vanilla Beans started out as a small venture, but is fast gaining a reputation of providing the best customized cakes in Mumbai. Whether it is a fancy cake adorned with tiaras for your little princess or a liquor-based cake for a fun-filled evening with friends, Vanilla Beans will make sure you're getting the best out of it. Also, don't worry if you are far away from their outlet, they deliver throughout Mumbai.
Where: Bandra
5) Melting Morsels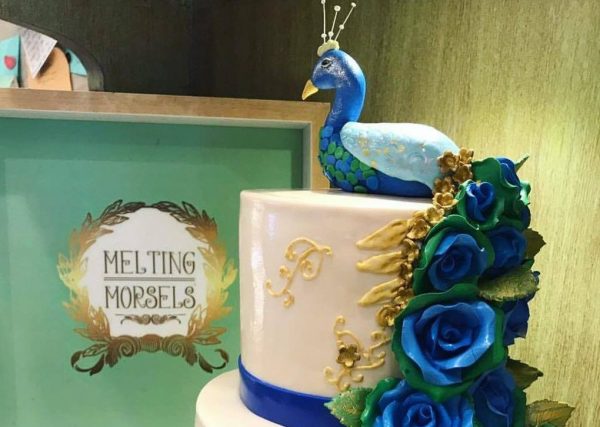 A small patisserie, Melting Morsels has a seating arrangement for only 5-6 people; but that doesn't deter the loyalists who swear by its creamy cakes. The menu has a mix of pastries, cupcakes, tarts, cookies, macaroons and a few other sweet offerings. But that's not all; if you're craving for a quick snack, try their sandwiches, wraps and other savory treats. And if you're stuck because you forgot a friend's birthday, don't worry; give them a few hours of time and they'll make sure have a basic customized cake is ready for you. (Grossmancapraroplasticsurgery)
Where: Pali Hill
6) Dark Temptations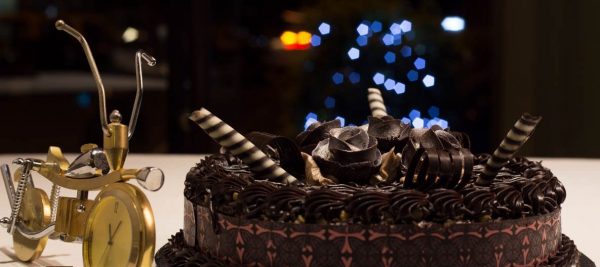 This Marine Lines dessert parlor has taken Mumbai's cake lovers by storm. While the cakes here are absolutely delicious, the sheer variety of them make this the best destination to come to if you have a friend's birthday lined up: from seasonal fresh fruit cakes to fresh cream and chocolate cakes, there is a lot to choose from. They'll also be happy to take customized orders for you, but you have to give them a day's time to get the perfect cake ready for you.
Where: Marine Lines
7) Not Just Desserts by Sabina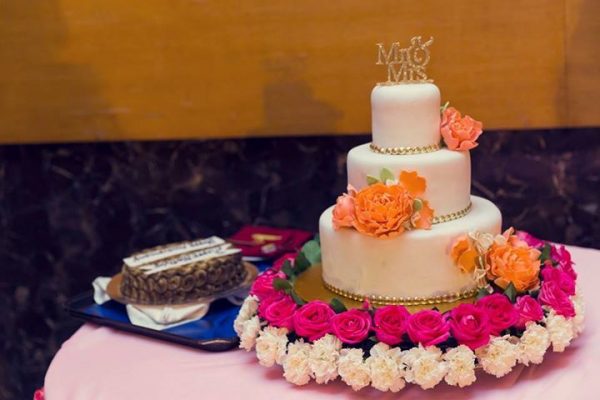 It hasn't been more than a few years since Not Just Desserts entered the world of cakes in Mumbai, but it has left quite an impression already. With some of the finest frosting and layering, their cakes are just the right amount of soft and spongy. While their cakes caught our fancy, their menu also has brownies, cookies, macaroons, pies, tartlets and chocolates for your sweet tooth.
Where: Wadala
8) Indulge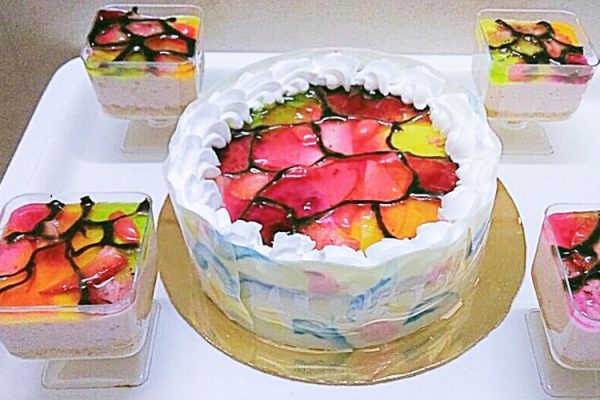 Done up with simple interiors, Indulge grabs your attention with its display of wide variety of cakes. Customization is their forte, so whatever you fancy — be it a Harry Potter themed cake or a funny take on Minions, let them know. They come up with some of the most creative cake designs you'll see. If you want to stick to a tried and tested option, go for their Red Velvet Cake or Dutch Truffle Cake.
Where: Mulund
9) Aaron's Bake and Brew House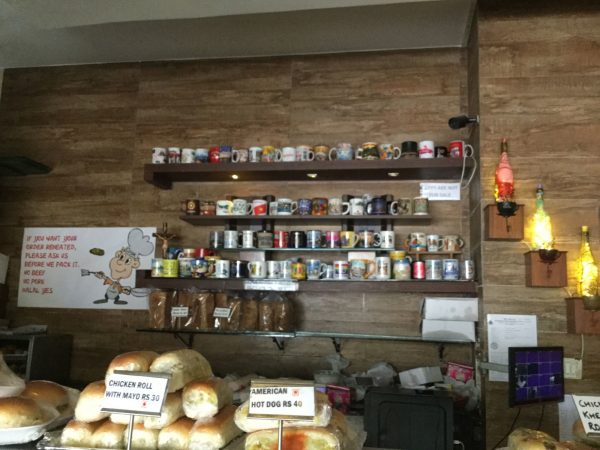 With a mix of sweet and savory on their menu, Aaron's Bake and Brew House is an ideal place for a light snack or an after-lunch dessert. If you're looking for a big birthday cake, select from their signature cakes; they are delicious. Cappuccino medley, rich chocolate fantasy, chocolate rum and raisin and white forest cake are some of our favorites in their menu.
Where: Malad
10) Ovenfresh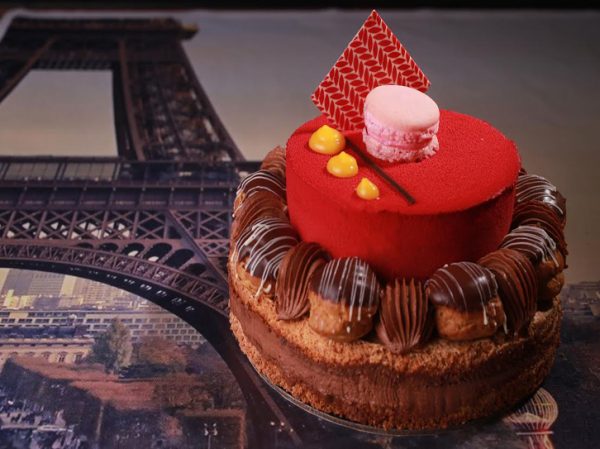 If you're looking to surprise a loved one who lives in another city, Ovenfresh is your best option. From baked strawberry cheesecakes to pistachio opera, they have everything, simple and fancy. One of the best online cake delivery shops, their extensive menu is well spread out on their website. If you'd like to see the pastries and cakes yourself, head over to their different outlets across the city.
Where: Jogeshwari, Dadar, Thane
Mumbai has no dearth of great cake shops; so go and give your loved ones a sweet surprise. Did we miss out on your favorite cake shop in Mumbai? Do let us know us about it in the comments section below.
Image Credits: Celebratemybeautifullife, India Today, Just Dial, Melting Morsels, Vanilla Beans, Wed Me Good, Dark Temptations, LBB
Latest posts by Vibha Sharma
(see all)