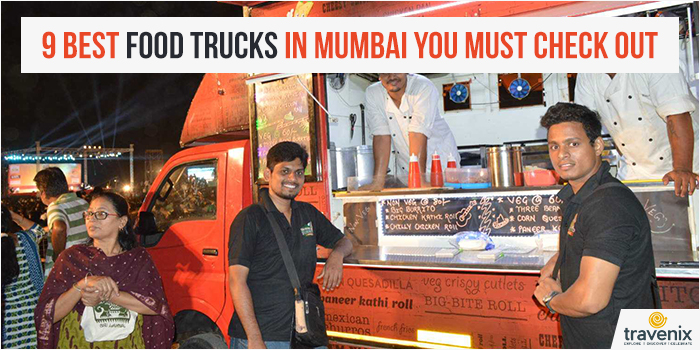 9 Best Food Trucks In Mumbai You Must Check Out
When on the move, satiating your inner hunger monster is quite a task. While most of us head off to some nearby pani puri stall or just grab a vada pav on the go and satisfy our stomachs, food trucks are a great option if you're looking for something more filling and slightly more fancy than just a vada pav or pani puri. 
Track The Truck
Food trucks are essentially small trucks that have been modified into a mobile kitchen. The two main advantages of these trucks are the cost of setting up for the restaurateur and the availability of cheap food for the customers. Mumbai has some amazing food trucks spread out across town so that you can gorge on your favorite dishes without shelling out too much! Let's go on a journey through the city to find the best ones.
1. Eat N Run
This food truck from Lower Parel is popular among the office-goers of this area. Mainly serving fast foods like momos, this place also has some great biryanis on the offer. The delicious food makes up for the small menu here and their selection of shakes will keep you up and running in the summer heat too! It is quite affordable too, costing just about Rs. 200 for two!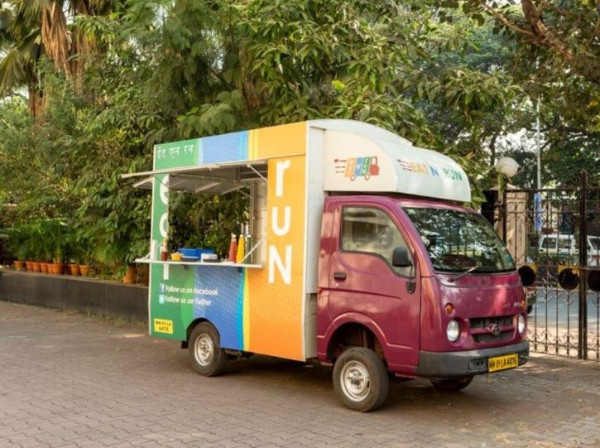 Where: Empire Complex, Lower Parel, Mumbai, Maharashtra
2. The Bombay Food Truck Company
This food truck is based out of Bandra and is located on one of the main roads of the area – Hill Road. This place has quickly become a major hit among chicken lovers, especially because of two dishes – Hot Dogs and Chicken Tikka Burgers. However, today they even have a large vegetarian fan following for their Veg. Tarts.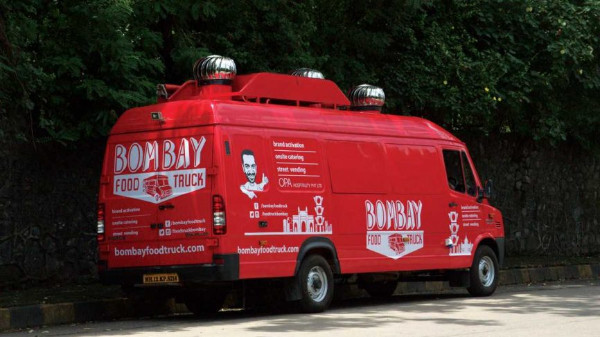 Where: 112/a, Behind St Andrews Church, Chimbai Road, Bandra w, Mumbai, Maharashtra 400050
3. The Goan Fidlagos
If you're craving some authentic Goan cuisine, there is no better place to head to than The Goan Fidlagos. This tiny car takes you on a culinary adventure and this is one adventure that your taste buds would not want to miss out on. High-quality food and affordable prices have made them instant favorites for dinners.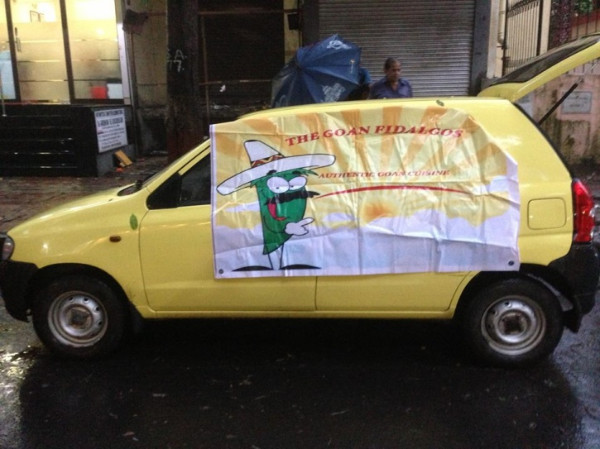 Where: Mahim
4. FoGo

This food truck is located in Dahisar and it gives you a chance to try out some of the most affordable fast foods out there. While the food here is cheap, the quality standards are pretty high and all the ingredients too are sourced from local markets. If you're planning to go to one of the best affordable restaurants in Mumbai, you might as well check this food truck out.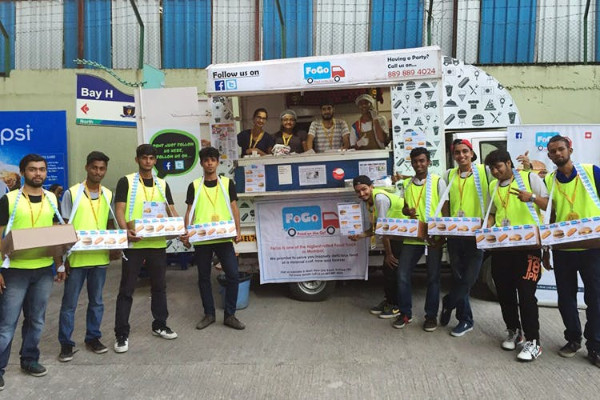 Where: Dahisar West
5. Tasty Trails
This food truck in Kandivali strives to bring excellent food to their customers all round the year. From Italian cuisines to Mexican cuisines infused with Indian flavors, they have it all. While this truck is hardly 3 years old, it has gathered a huge fan following thanks to the delicious food served. Do try out the Mac and Cheese here, which just costs Rs. 120!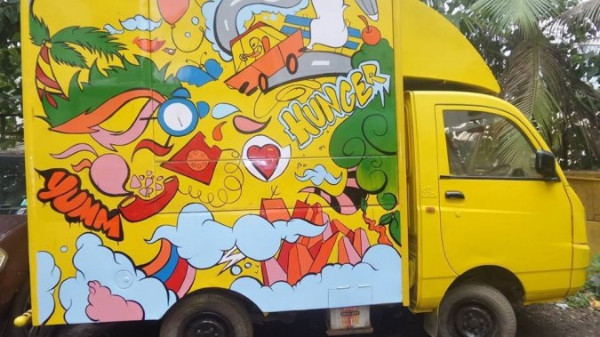 Where: Kandivali
6. Supper Hero's Food Truck
If you're looking for a place in Powai that serves some amazing desserts at affordable rates, Supper Hero's Food Truck is the perfect place for you. With a combination of American fast food like burgers and fries along with desserts like Creme Brulee and Magic Chocolate Ball, they have grabbed the attention of all foodies around Powai. If you're looking for some amazing cheesecakes in Mumbai, they have them as well!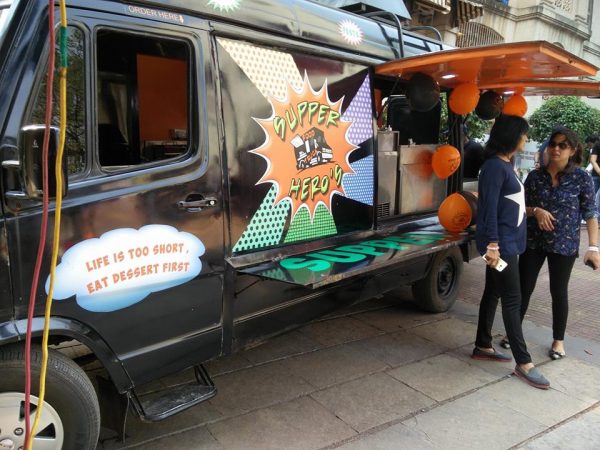 Where: Opposite SM Shetty college, MHADA Colony, Powai
7. Paninaro
This food truck is a brainchild of Aditya Parikh and was set up in 2009. Paninaro serves a wide range of salads, sandwiches and paninis as it moves all around the city; with some notable dishes like Fruit and Nut Salad being absolute favorites among healthy food lovers. The best part about their truck is that their unsold food is distributed among the needy at the end of every single day. Their carry bags too are from the National Association of Blind in order to support their cause.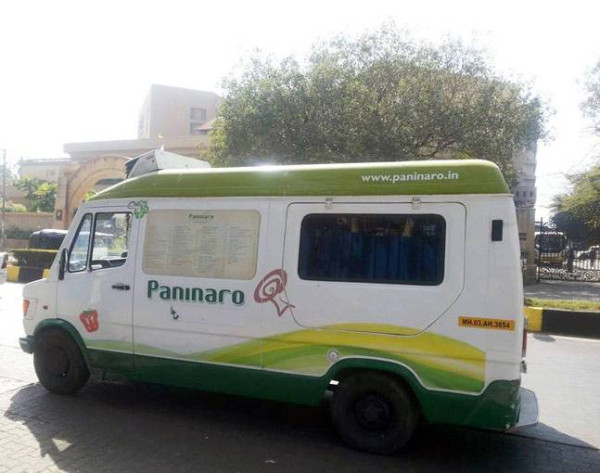 Where: Goregaon, Lower Parel, Elphinstone, Prabhadevi, Bandra

Image Credits: Indiatimes, Conde Nast Traveller India, LBB, Zomato, India Today

Latest posts by Vibha Sharma
(see all)