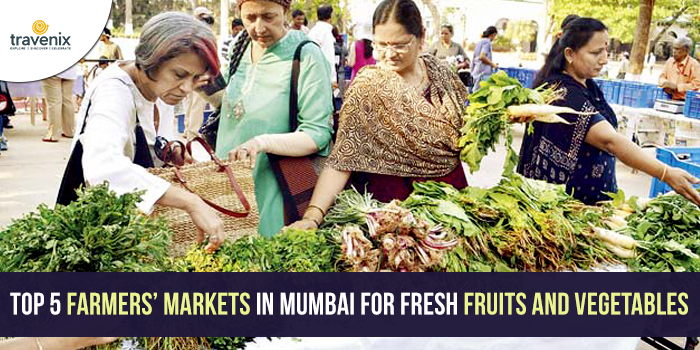 Top 5 Farmers' Markets in Mumbai For Fresh Fruits And Vegetables
As our lives shift away more and more from the traditional food to processed foodstuff, health issues have started popping up every now and then. It is fairly common to see people fall sick nowadays. In such a case, organic food is the solution. While there are many big organizations that are the best places to buy organic food in Mumbai, farmers' markets give you the produce directly from farmers. 
Go Organic!
Instead of buying fruits and vegetables which have been stored in godowns for months together, you can now buy them directly from farmers at the farmers' markets. Thankfully for us, many stock markets have started springing up. Let's go shopping!
1. Bandra Farmers' Market
The brainchild of Kavita Mukhi, this is perhaps the largest farmers' market in the city and also the most popular one. You can find the best quality organic fruits and vegetables sourced from all across Maharashtra at this market. Moreover, they have some activities here like folk dance, massages and organic brunches to promote the rural lifestyle.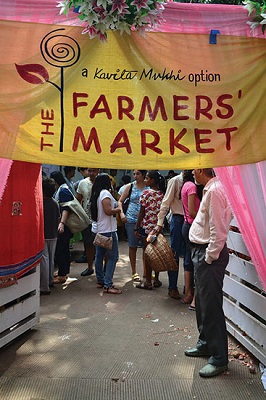 Where: D'Monte Park, Bandra West
When: Every Sunday, 10AM to 3PM
2. Malad Organic Farmers' Market
HyperCITY in Malad is not your regular hypermarket, every Saturday, it gets converted into a thriving farmers' market. Started with the support of No SHARAN, this market was started to give farmers a better price for their produce. You can get fresh fruits and vegetables from all across India along with vegan products. They also have many different workshops and events like terrace gardening and pottery.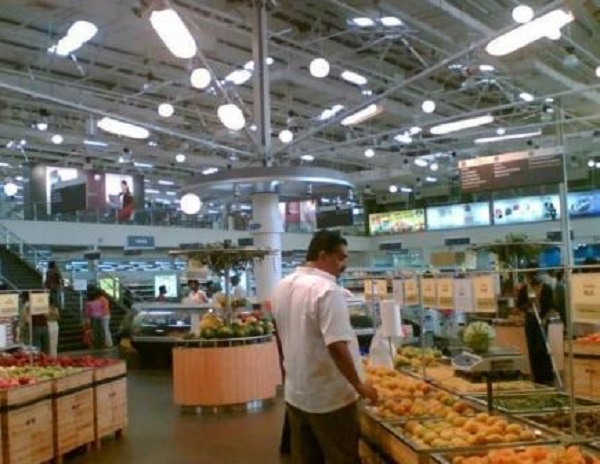 Where: HyperCITY, Next to Inorbit Mall, Malad West, Mumbai
When: Every Saturday, 10AM to 2PM
3. Juhu Organic Farmers' Market
The Inner Wheel Club of Mumbai West along with NGO SHARAN, the Juhu Organic Farmers' Market was started at two locations with a goal to bring better quality produce to the consumers and give fair rates to the farmers. You can find organic fruits and veggies from all across the country being sold here. However, no dairy products are available in the outdoor market. The feature which sets this place apart from the others is that you can find whole wheat noodles, pasta, organic soaps, home-baked bread and more!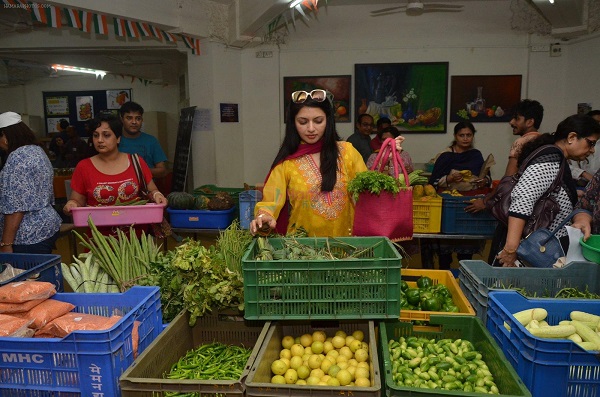 Where: Outdoor- Pushpa Narsee Park, Juhu, Mumbai
Indoor- Jamnabai Narsee School, Juhu, Mumbai
When: Every Sunday 10:30AM to 1PM
4. Nariman Point Farmers' Market
Set up by the Maharashtra State Agriculture Produce Marketing Board, this market near Vidhan Bhavan in Nariman Point gives you access to the freshest and most high-quality produce of Maharashtra. You can see a large number of tribal farmers and farmer cooperatives taking part in the market to sell their products. Moreover, you can buy saplings and exotic vegetables too! Don't forget to carry a cloth bag to bring all the stuff back home. Similar market has been set up in Vashi too.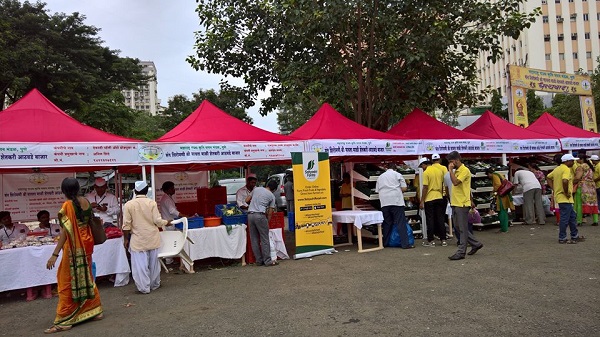 Where: Vidhan Bhavan, Mantralaya, Nariman Point, Mumbai
When: Every Sunday, 9AM to 3PM
5. Versova Organic Farmers' Market
An initiative of Susan Diaz and Michaela Strobel of Harkat Studios, this market in Versova not only offers the finest quality of organic fruits and vegetables but also has the likes of herbal oils, teas and organic meats on offer! The produce comes from all around Mumbai, Pune and Nashik. It has both, an outdoor and an indoor market, the former sells fruits and vegetables while the latter has other products on offer. You can also enjoy some organic preparations at My Puree Path, an organic cafe, and gluten-free desserts at Dream Desserts, both of which are located indoors.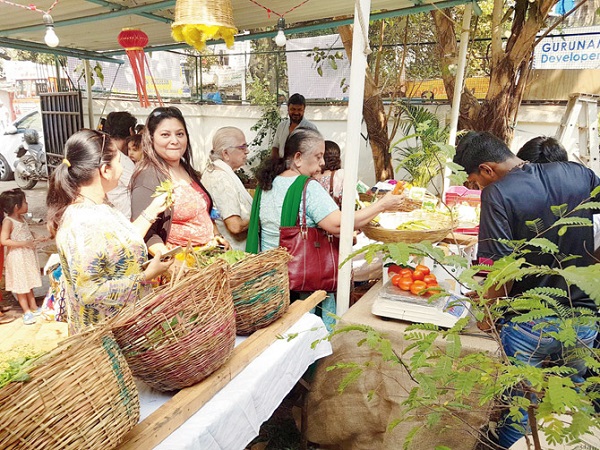 Where: Harkat Studios, Bungalow 75, Aram Nagar, Versova, Mumbai 
When: Every Sunday, 10AM to 2PM
Have you visited a farmers' market before and purchased your food from there? Do let us know your experiences in the comments below. These markets not only help you get better food but also give incentives to farmers to produce great organic fruits and vegetables. Let's join hands and support our farmers!
Image Credits: Living Local Magazine, Wheels On Our Feet, Mid-Day, Hamara Photos, MTI News
Latest posts by Vibha Sharma
(see all)