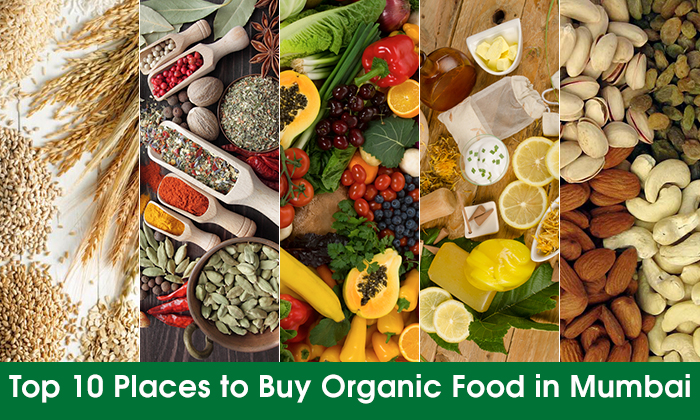 Top 10 Places to Buy Organic Food in Mumbai, India
Has the latest organic food trend caught up to you? Or does this concept sound totally alien to you? Either way, this article should explain everything you wanted to know about organic food!
Fertilizers and pesticides have caused the quality of food products to degrade over the years. Organic farming intends to go back to the basics of farming. It promotes ecological balance and conserves biodiversity while providing quality food products that help improve one's health. In a mega-city like Mumbai, the quality of food products can't be trusted as we never know the source of the produce. In the past few years, a number of companies have opened up that provide fresh, organic food. This ensures that the produce is healthy to consume and is actually beneficial to you.
Going Organic in the Metro
People have become increasingly health conscious in the past few years, thanks to the truckloads of junk food being consumed in cities, especially in the big metros. Poor quality vegetables, meat and milk products have further aggravated health concerns among the population. Mumbai has witnessed quite a few companies opening up, which provide quality organic food delivered right to your doorstep at the click of a button. Here, we have compiled a list of the best places to order organic food in Mumbai.
1. Gourmet Delight
Gourmet Delight is an online organic food website and gourmet shop in Mumbai and Pune. They bring a curated range of organic products from renowned national and international brands as well as local producers. Apart from the traditional organic food and dairy products, they have gourmet chocolates, homemade cakes, chees, spices and more.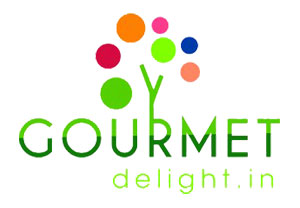 What sets them apart is that they offer you the convenience of shopping while sitting at home. They handle the sourcing, stocking and delivery of all the items to ensure best quality. So go ahead and get ready to cook your favorite delicacies while they deliver all the ingredients right to your doorstep.
Website: www.gourmetdelight.in
Place: Chembur East
Timings: 10 a.m. – 8 p.m.
Closed On: Sunday
2. Organic Garden
This company kicked off its operations in 2011 and deals in 100% organic fruits, vegetables and groceries. They sell organic fruits and vegetables only in Mumbai, while organic grocery is sold all across the nation. They have a B2C model and have complete control over all the operations right from the growing of the crops; and several quality tests are conducted once the produce reaches their warehouses.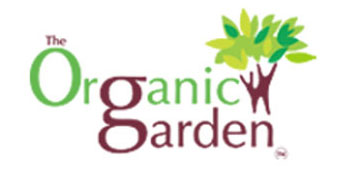 They have a feature of Rush Hours on their site, where various products are put up on offer at special discounts for a period of 2 days. Currently, it's our favorite season- The Mango Season! And they provide a wide variety of fresh and juicy organic mangoes right to your doorstep; this should be reason enough to open their website and order!
Website: www.organicgarden.co.in
Place: Navi Mumbai
Timings: 9 a.m. – 7:30 p.m.
Closed On: Always Open
3. Vedanta Organics
They offer a different variety of organic food products that are not very common among the other competitors. Rather than the standard products, they have concentrated on providing seed mixes, dry fruits, nuts and organic snacks. They even have and online ordering facility with Cash on Delivery option, which in turn means that the customer is given the chance to assess the quality of the product before paying for it.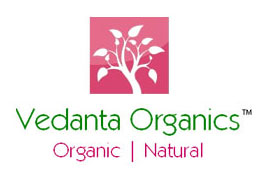 Thanks to them, even our snacks can become healthy and organic once again, so go ahead and get all your munchies from here!
Website: www.vedantaorganics.com
Place: Andheri East
4. O'Organic
The working of this particular start up is very unique in nature. They source the food directly from the farmers and have pledged to convert 1 million urban customers to shift to chemical free food by 2020. The subscription model works in the following manner – an individual lists down his daily needs of groceries and shares it with the company, and the same is delivered to the person every month without ordering.

This ensures that the farmer's produce is directly delivered to the end customer without any middlemen or any price variation, as a fixed rate is decided for the year. They offer quality food, convenience and value for money. What more would anyone want?
Website: www.oorganic.co.in
Place: Vile Parle(W)
5. Big Basket
A "big" household name nowadays, Big Basket provides all your daily grocery needs right to your doorstep in as less as 4 hours! Being India's largest online food and grocery store, they aggregate products from over 1000 brands and deliver them to you. But a little known fact is that they offer a wide range of organic products as well.

Apart from selling organic products of other brands, they have their own brands like Fresho and BB Royal, which have a wide variety of organic products. Being the most trusted online store for all our daily needs, the quality of these products is definitely something that cannot be doubted.
Website: www.bigbasket.com
Timings: Available 24/7
6. Godrej Nature's Basket
A subsidiary of the ages old Godrej group, this firm started out in 2005 as a single store in Mumbai and has now transformed into a multi-channel retail business. Nature's Basket is present as retail stores across the nation and has an online portal as well as a mobile application, which enable you to order everything online as well.

They offer a wide range of organic products, from beverages to staples; some of which are sourced from other companies, while the others are their own brands. They offer premium quality products which go through a number of quality tests before they reach the store. Apart from the basic organic products, they also offer a wide variety of gourmet foods.
Website: www.naturesbasket.co.in
Places: Vikhroli East, Warden Road, Oshiwara, Churchgate, Bandra West, Powai, Kandivali East, Juhu, Ghatkopar West, Cuffe Parade, Thane West, Prabhadevi, Off Western Express Highway, Worli
Timings:  8 a.m. – 10 p.m.
Closed On: Always Open
7. Sattvik Organics
This company has been in operation for 50 years now and is a trusted brand for organic food. They have their own procurement area and control everything right from the production to distribution and exporting; this ensures excellent quality of the food items. Their accreditations speak for themselves about the quality of their products.

They are the big bosses in this business and serve as suppliers to brands like Big Basket, Flipkart, Amazon and even Gourmet Delight itself! Their products range from refreshments to herbs and powders, and are exported all over the world. With such a strong presence in the organic food market and having served thousands of customers till date, ordering from them will definitely not leave you disappointed.
Website: www.sattvikorganics.com
Timings: Available 24/7
8. The Farmer
The produce of this firm comes from Thakkar Farms, situated in Karjat. Apart from their own farm, they have formed contracts with a number of farmers who grow crops using the desired method and provide the products to them. From the procurement to the delivery, every step of the process is controlled by them and this ensures premium quality products for the consumer.

What sets them apart are the Ayurvedic Herbs that they sell; fresh Aloe Vera leaves and Adulsa leaves are some of the herbs up for grabs on their website. So go ahead and order these herbs and become a "herb"ivore!
Website: thefarmeronline.com
Place: L T Marg
Timings: 9 a.m. to 6 p.m.
Closed On: Sunday
9. Down to Earth
This is the organic food brand of Morarka Organic, which is an enterprise with more than 12 years of experience in the field. They have an attractive range of staple food products and offer free home delivery for orders in excess of INR.500/-. Apart from the traditional organic products, they have chutneys, pastas, masala mixes and bakery items that are both delicious and healthy.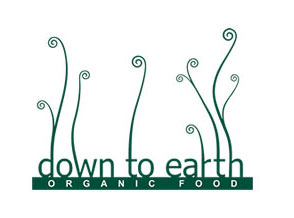 For the folks who don't have enough time to cook, they even offer ready to eat "Heat & Eat" foods that are organic as well! Ah, they are definitely making our lives easy, aren't they?
Website: www.downtoearthorganicfood.com
Place: Tardeo
10. Natural Kart
Natural Kart is a web based organic food shopping destination that's different from ALL others. They have organic beauty and fashion products! They offer products like Bamboo T-shirts, wooden watches and natural attars. Some of the products here are so unique that you may just be coming across them for the first time.

They have even tied up with a voluntary agency in Mumbai that aims at empowering a slum in the city; all the bags are stitched by the women of the slums, this is truly a very noble cause and should be reason enough for us to buy from them.
Website: www.naturalkart.com
Place: Malad West
If you have already entered the world of organic food, then we hope that this article has given you a lot more options to source your food from now on; and if you haven't switched to the organic lifestyle yet, we hope that this article prompts you to change your preference. Do let us know if you have ordered from any of the above places, in the comments below.
Latest posts by Vibha Sharma
(see all)