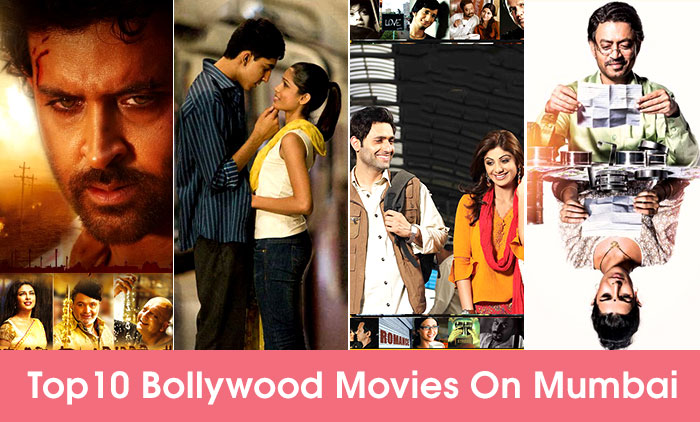 10 Best Bollywood Movies Made On Mumbai – Best Actors, Directors
The city of dreams – Mumbai, also serves as home to Bollywood. The second largest city in the world has varied landscapes and a huge diversity in population; one can find tallest towers next to vast areas of slums here. This great city's history goes back to nearly 500 years ago, and it has countless stories to tell. Given such vast diversity, rich history and the fact that it is the home of Bollywood, it is only natural that many Bollywood movies are made on the city itself.
A glimpse of Bollywood
Over the years, many movies based on Mumbai have been made by Bollywood and other film industries. From simple family dramas to gripping thriller movies, Mumbai has inspired a fair share of movies of all genres. Here, we have listed down some of the best movies made on the city, many of which are extremely popular and must have been watched by most of you all; and if you haven't, then it's about time that you do!
1. A Wednesday!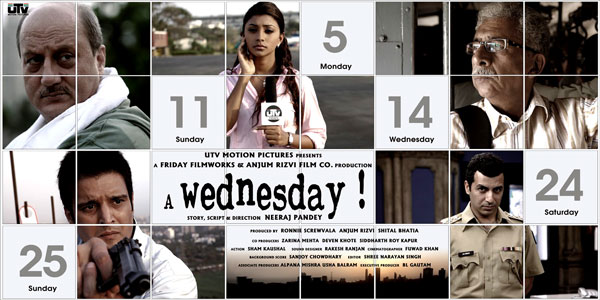 Year: 2008
Director: Neeraj Pandey
Actors: Anupam Kher, Naseeruddin Shah, Jimmy Shergill
This is a thriller based on the 2006 Mumbai local train blasts. It depicts the events that unfold from the perspective of the police commissioner when a common man decides to take revenge on the terrorists for the blasts. With not a single song or any loose ends, this movie is an extremely gripping ride and keeps you on the edge of your seats for the entire runtime.
2. Shootout at Lokhandwala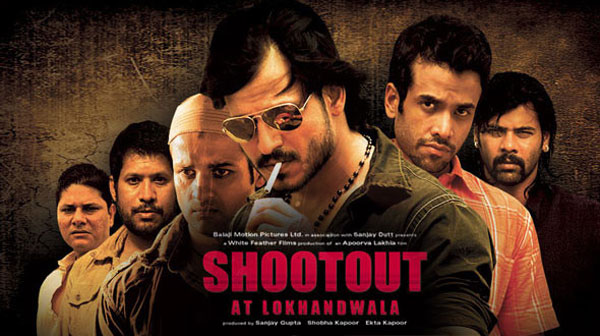 Year: 2007
Director: Apoorva Lakhia
Actors: Vivek Oberoi, Sanjay Dutt, Sunil Shetty, Amitabh Bachchan
This is an action crime film based on the 1991 Lokhandwala complex shootout, which involved a real gun battle between gangsters and Mumbai police force. The film traces the life of Mumbai's top underworld dons and the events that led up to the final attack by 400 policemen of the Mumbai police on the gangs that were holed up in Lokhandwala Complex.
3. Life In A Metro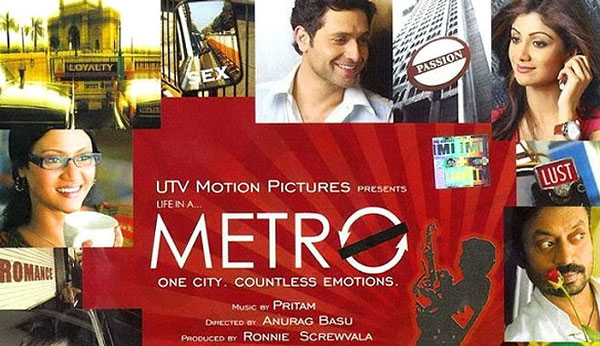 Year: 2007
Director: Anurag Basu
Actors: Shilpa Shetty, Irrfan Khan, Dharmendra
The film narrates the lives of 9 people based in Mumbai; each story is different from the other and deals with various topics like extramarital affairs, love and marriage. All the stories are interlinked in a brilliant manner and make the movie a unique and definitely worth a watch. The way the director has dealt with so many characters on screen is very appreciable.
4. Slumdog Millionaire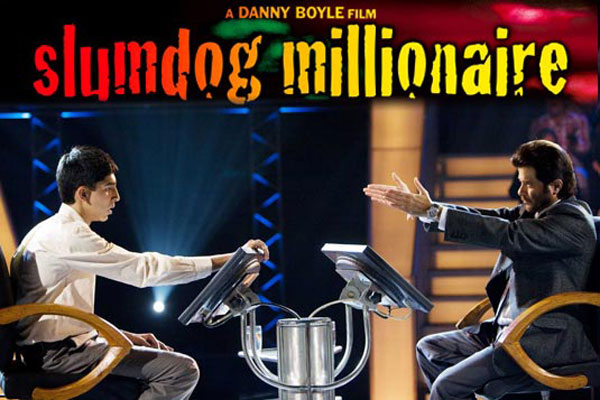 Year: 2008
Director: Danny Boyle
Actors: Dev Patel, Freida Pinto, Anil Kapoor
The movie is based in the slums of Mumbai and traces the life of an orphan, Jamal Malik, a contestant of "Who Wants to Be a Millionaire?" who's able to answer every question correctly and is accused of cheating for the same reason. The story is about him describing the events of his life thanks to which he is able to answer each question correctly and win the grand prize of INR 20 million. This movie went on to win the Oscars and definitely deserves a watch.
5. Once Upon A Time In Mumbai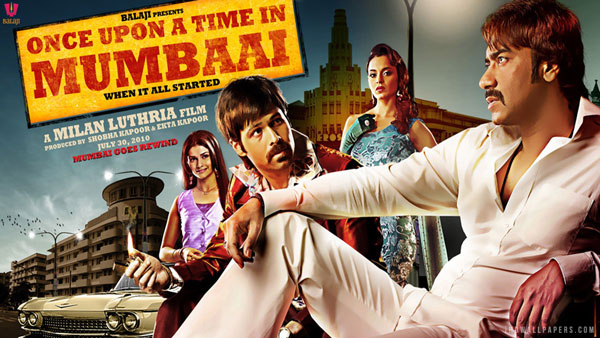 Year: 2010
Director: Milan Luthria
Actors: Ajay Devgn, Emraan Hashmi, Kangana Ranaut
The movie describes the events that led to the 1993 Bombay Bombings from the perspective of the Additional Commissioner of Police, who was posted in Mumbai Crime Branch. It takes you back to 1970s Mumbai, which was ruled by a kind smuggler named Sultan Mirza and how his downfall led to the rise of a ruthless gangster, Shoaib Khan, who eventually goes on to conduct the bombings and creates a global smuggling empire. This is the story of Dawood Ibrahim; and is a must watch film.
6. Wake Up Sid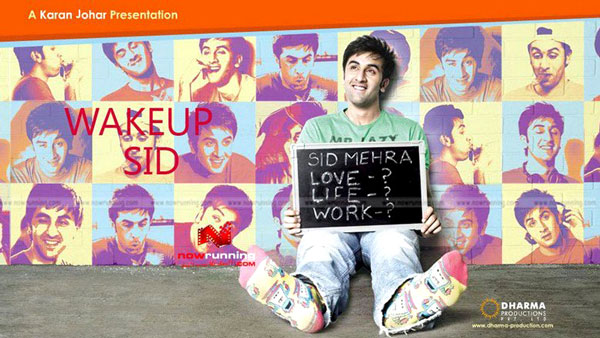 Year: 2009
Director: Ayan Mukerji
Actors: Ranbir Kapoor, Konkona Sen Sharma, Anupam Kher
This is a typical Mumbai film that traces the lives of two individuals- a rich and spoilt kid, Sid Mehra, and an aspiring writer, Aisha, who has come to Mumbai from Calcutta to live her dreams. The story links the lives of these individuals and shows how two strangers become friends over time, and how Aisha teaches Sid to take up responsibility in life and in the process falls for him. This feel good movie is a must watch for everyone, especially for a young audience; it shows the transformation of a boy to a man in a beautiful manner and gives you the feels.
7. Agneepath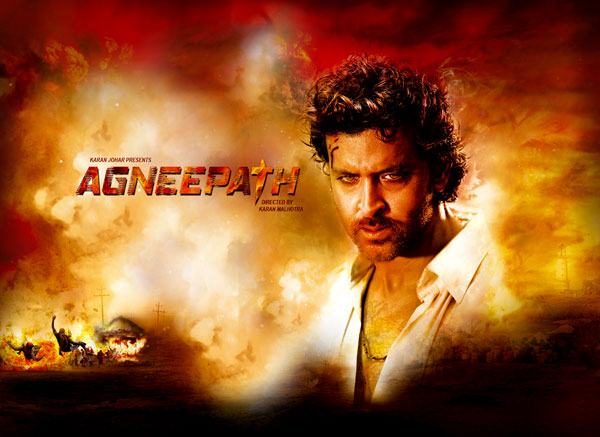 Year: 1990, 2012(Remake)
Directors: Mukul Anand, Karan Malhotra (Remake)
Actors: Amitabh Bachchan, Mithun Chakraborty, Danny Denzongpa
Actors in Remake: Hrithik Roshan, Sanjay Dutt, Priyanka Chopra (Remake)
Ah! Good old revenge- that's what this film is all about. The title is taken from the poem "Agneepath" written by Harivansh Rai Bachchan, and resonates with the storyline of the movie, which traces the life of Vijay Dinanath Chauhan, whose father is brutally murdered by an underworld don, Kancha. It describes how Vijay grows up in Mumbai with only one aim in his life- to destroy Kancha; and how he executes his complete plan. This movie has gained a cult status and makes you feel for the characters- a must watch!
8. Taxi No. 9211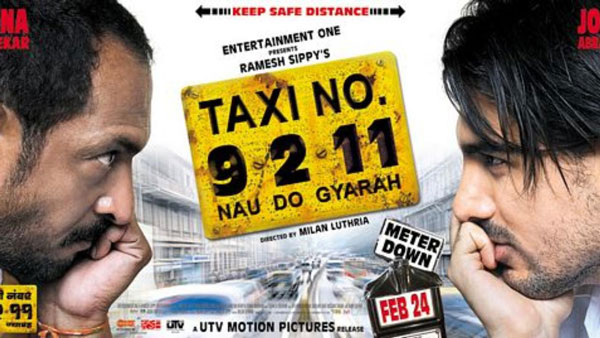 Year: 2006
Director: Milan Luthria
Actors: John Abraham, Nana Patekar, Sameera Reddy
This is a typical Mumbaiya movie that describes how a taxi carrying a rich brat meets with an accident and the passenger deserts the taxi driver while leaving behind key to the vault which contains his father's will. From here on, the story shows how both become hell bent on destroying each other's lives on that very day, and in the process actually end up realizing their faults and become friends. This is a perfect drama film dotted with comic scenes at appropriate intervals that can actually make you fall off your seat.
9. Tum Mile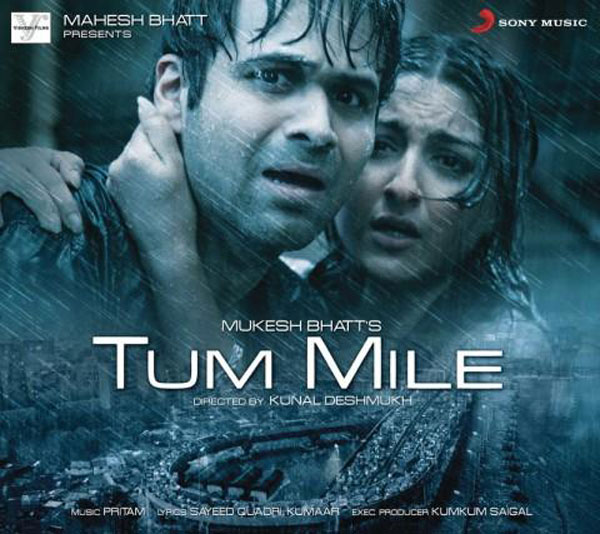 Year: 2009
Director: Kunal Deshmukh
Actors: Emraan Hashmi, Soha Ali Khan
This movie is set in the backdrop of the 2005 Mumbai floods that left the complete city inundated and brought it to a complete standstill. The story traces the lives of two individuals who fell in love in the past and broke up; and are now reunited in the Mumbai floods where they fight together to survive the natural calamity and in the course of this adventure, realize that their destiny lies together. The director deserves special credits here as most of the movie revolves around only 2 characters and is handled beautifully.
10. The Lunchbox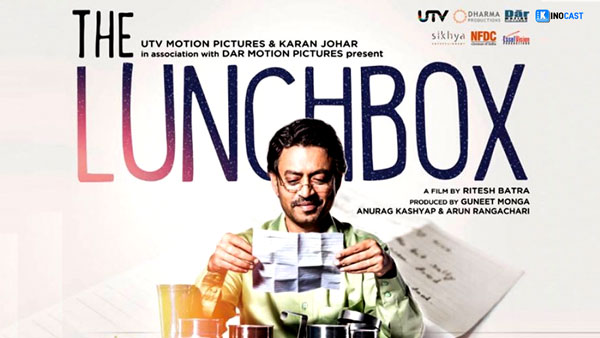 Year: 2013
Director: Ritesh Batra
Actors: Irrfan Khan, Nimrat Kaur, Nawazuddin Siddiqui
The story is based on Mumbai's renowned "dabbawalas" and how a very rare mix-up of lunch boxes by them leads to a widower receiving the lunch prepared by a wife for her husband. On realizing the mistake, the wife sends a letter along with the lunchbox to the widower on the next day, and this leads to a series of messages being exchanged via the same service, which ignites a friendship that eventually turns into love towards the end. This creative movie definitely deserves a watch.
We hope that after reading this article you will all be finding out ways to watch these movies for the first time or to re-watch them. This article just shows just the 10 best movies made on Mumbai, but there are hundreds of other similar movies also worth a watch. If you have any particular movie in mind that stands out, or have watched any of the movies listed here, please share your experience in the comments below.
Latest posts by Vibha Sharma
(see all)