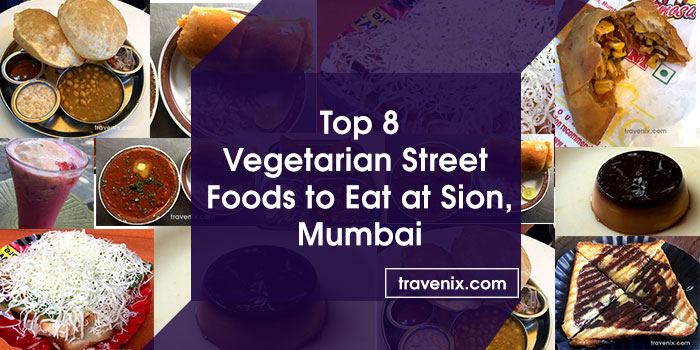 Top 8 Vegetarian Street Foods to Eat at Sion – Mumbai
Sion in Marathi is called "Sheev" which means boundary. It practically served as the boundary between Mumbai and Salsette Island and was hence named to mark the end of the city and has remained unchanged even now that Mumbai and Salsette Island have amalgamated. Sion is a relatively small area of the city and has one popular landmark- Sion Fort. It has some very popular colleges and schools and hence, quite a few food joints have opened up in the area to cater to this young crowd and the residents of the area.
Eat at the Edge of Mumbai
Owing to the large number of educational institutions, some of which are popular and host a lot many students like SIES College and K.J Somaiya College; this area is filled with students during the day time. Typical college life beckons you here and one can find food places which are specifically here to just cater to this crowd. Eating in Sion is sure to take you back to your college days and relive them all over again, so here we have listed down the best places where you can get this experience and some lip smacking food in the area!
 1. Chole Samosa- Guru Kripa Hotel
This is a popular combination of samosa and chole, the crisp and spicy samosa is served with chole with gravy to give you some amazing flavors. But then, there is a twist; the chole here is sweet and goes perfectly well with the traditional hot and spicy samosa. Now this is something we haven't heard of, isn't it? The chickpeas used for making the chole are cooked very well and are soft to bite on; the dish is served with chopped onions for garnishing. This unique dish definitely deserves to be tried.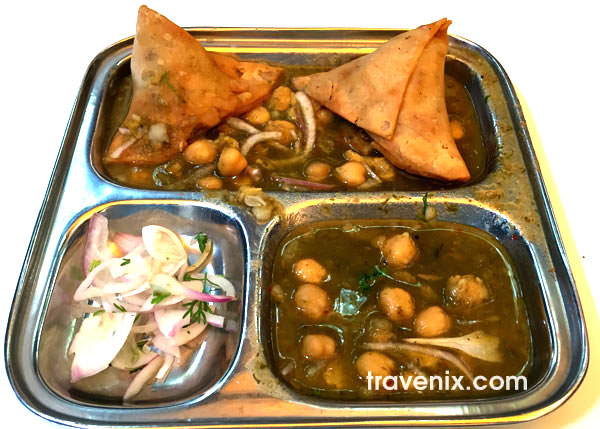 Where: 40, Guru Kripa Building, Near Sies College, Sion – 400022
Price: ₹ 37.00
Rating: 4/5
Other Great Dishes Here: Cheese Toast S/W
2. Chole Bhature- Guru Kripa Hotel
This chole that you get here make this place unique and famous, indeed one of the best chole bhature than one can find. Two huge bhature, raita, papad, sweet tamarind chutney and pickle are served with the chole. One can get the typical Punjabi feel on eating the chole here; they are very well cooked and soft with the proper balance of masalas. The raita is thick, cool and delicious when eaten with the warm chole bhature; and the tamarind chutney gives this dish a sweet and sour twist and is a treat to consume.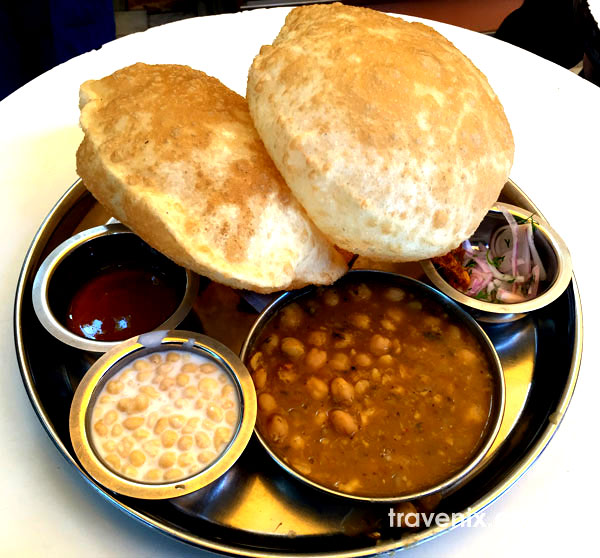 Where: 40, Guru Kripa Building, Near Sies College, Sion – 400022
Price: ₹ 107.00
Rating: 4/5
Other Great Dishes Here: Pav Bhaji
3. Cheese Corn Samosa- A1 Samosa
As the name of this place suggests, they are samosa specialists; one can expect to find the most unique combinations of samosas here. This particular samosa is filled with cheese and corn and one would be wary before trying such a combo but this one actually tastes really good. The samosas are slightly soft because of the filling and are very well cooked. The corn is well cooked with all the masalas and gives tiny bursts of juice with each bite, which makes the whole experience delightful. Try this for its uniqueness and overall flavor.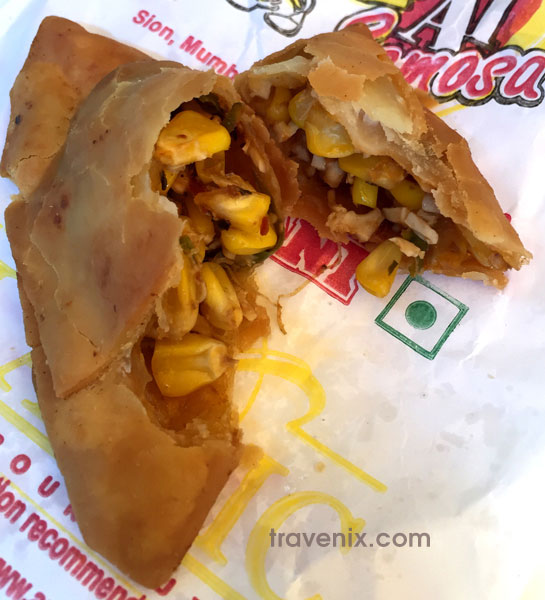 Where: Road 24, Near SIES College, Sion – 400022
Price: ₹ 10.00
Rating: 3/5
Other Great Dishes Here: A1 special samosa
 4. Caramel Custard- Amrut
You just can't go wrong with a dessert like caramel custard, and the people here know how to get it right! This dessert is very well prepared and tasty, it wobbles like a jelly and has a smooth texture that makes it look attractive and is a treat to consume as well. Any dessert lover visiting the area must give this dish a shot!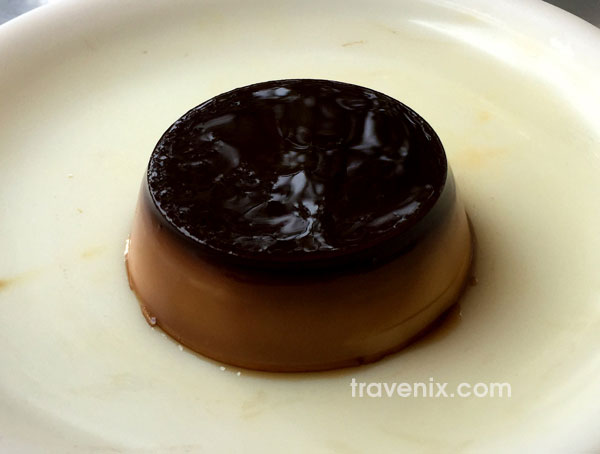 Where: Maryland Corner, Flat No 39, Merry Land Building, TV Chidambaran Marg, Sion East, Sion, Mumbai
Price: ₹ 40.00
Rating: 3/5
Other Great Dishes Here: Mango Lassi
 5. Aloo Cheese Toast Sandwich- Guru Kripa Snacks Corner
This place is frequented by students of SIES College and at any point of the day; one will always find someone from the college here. This should be reason enough to go ahead and give this place a shot. The toast sandwich here is served hot and is crisp with mashed potato, onion and capsicum filling with lots of melted cheese that makes it look irresistible.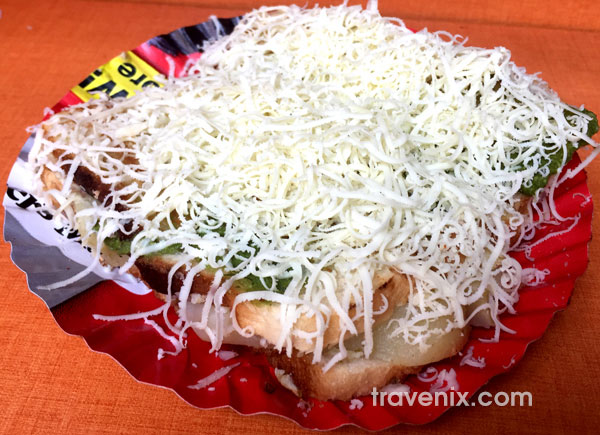 Where: 40, Guru Kripa Building, Near Sies College, Sion West, Mumbai
Price: ₹ 35.00
Rating: 3/5
Other Great Dishes Here: Chinese Cheese Sandwich
 6. Rose Falooda- BM Fresh Juice Center
Ah, Falooda! The name itself strikes your taste buds, leave aside the actual feel seeing it or even consuming it. The falooda served here is just perfect; they definitely know what people's taste buds desire. Fresh ice cream and thick milk shake topped with rose jelly and lots of dry fruits make up this falooda, which is served chilled and is adequately sweet. This is the perfect getaway from the summer sun and even fills your stomach thanks to the many ingredients and its thickness.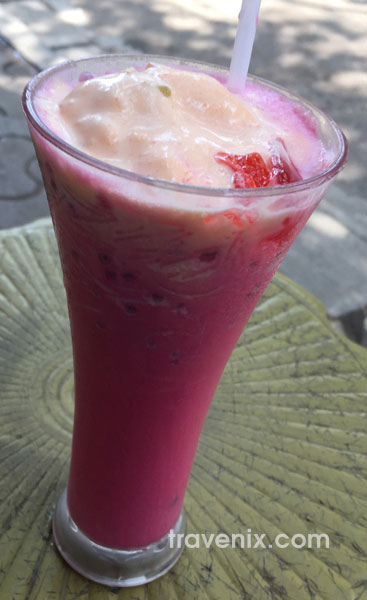 Where: TV Chidambaran Marg, Jay BharatMata Nagar, Sion East, Sion, Mumbai
Price: ₹ 60.00
Rating: 3/5
Other Great Dishes Here: Kesar Falooda
 7. Pav Bhaji- Status Pure Veg
This is the traditional Pav Bhaji of Mumbai and is just perfect. Quite some amount of garam masala is added to it to make it slightly spicy and it works well. This fast food item is good and very filling and can be consumed when you don't have much time to eat.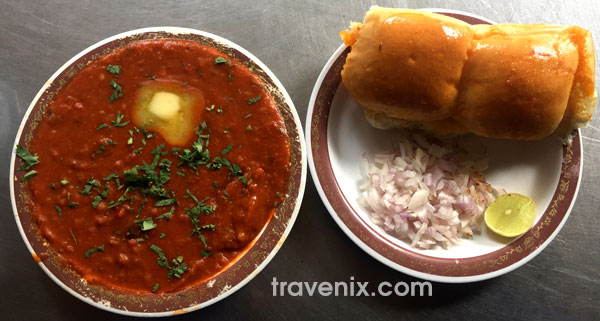 Where: Meghdoot Building, Scheme 6 Road 22, Sion East,, Mumbai
Price: ₹ 110.00
Rating: 2.5/5
Other Great Dishes Here: Chinese Pav bhaji
8. Chocolate Cheese Toast Sandwich- Meeting Point
This simple but delicious sandwich is made from plain bread which is toasted and served along with chocolate syrup and lots of cheese. It serves its purpose perfectly as a cheap and quick snack item.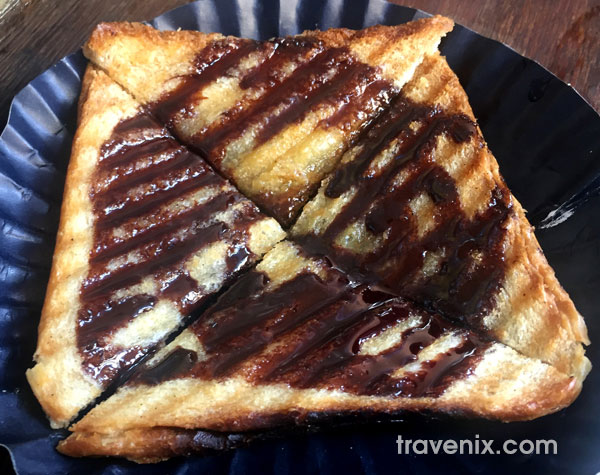 Where: Opposite Post Office, Sion, Mumbai
Price: ₹ 35.00
Rating: 2/5
Other Great Dishes Here: Aloo Cheese S/W
With all these unique and delicious dishes, Sion is definitely the place to be. If you have tried any of the above dishes or do try them after reading this article, do let us know your experience in the comments below. If you know any other places in the area that are worth sharing with our members, do let us know.
Latest posts by Vibha Sharma
(see all)