Top 10 Street Foods to Eat in Bandra – Mumbai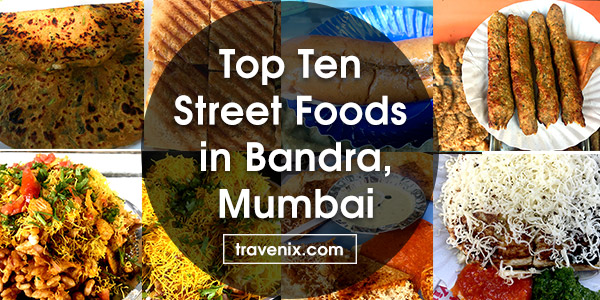 In the West of Mumbai is an amazing locality called Bandra. This place is also called "The Queen Of The Suburbs", and why not? From the Portuguese to the English to us Indians, everyone has had an influence on the making of this beautiful place. The influence of foreign rules can still be seen in the interiors of Bandra in the form of architecture and the layout. A walk through the Chapel road or Veronica Street will unravel the urban art and graffiti in this area.
From then till now, Bandra has come a long way. You name it, Bandra has it! From street shopping to some of the biggest apparel brands, from budget drinking to dance floors, from educational institutes to offices, from the biggest celebrities to the really sweet common people, Bandra has it all. Like they say, "Mumbai gaye aur Bandra ko nahi gaye, toh kya gaye?" One of the most happening places in Mumbai, Bandra attracts crowds from all over the city.
And the best thing about this place is the FOOD! With so many options and so many varieties to explore, Bandra, an uptown suburb, has some really great food places.
There is food at every nook and corner of this place. Seemingly small and humble, some of the street side food stalls have seriously good food to offer.  Here's a list of 10 street foods that you must try at Bandra –
Chicken Seekh Kebab @ Safe Catering:
The chicken seekh kebab here is delicious and has a deep, savory flavor that's authentic. Texturally smooth and well done, the chicken is fresh and meshed beautifully with the spices to make it interesting. What makes this place desirable is its extremely pocket friendly cost.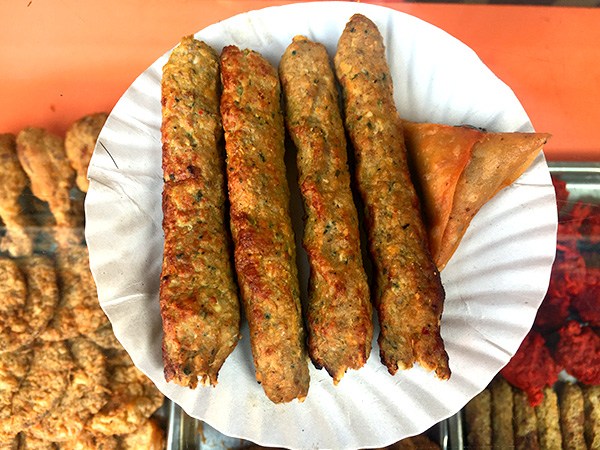 Where: 143/A End of Bazar Road, Chapel Road Junction, Bandra West, Mumbai
Price: Rs. 25/- per piece
Rating: 3.5/5
Other Great Dishes Here: Mutton Samosa, Tandoori Chicken, Mutton Pulao
Chicken Masala Roll @ Food Corner:
This roll comes as a surprise. In the corner of a busy road, is a small food corner that serves one of the best chicken rolls you might find on the street. The bun is soft and buttery, filled with spicy, tangy and well-cooked minced chicken. The interesting mix makes this roll very tasty and mouthwatering. It is also amazing value for money.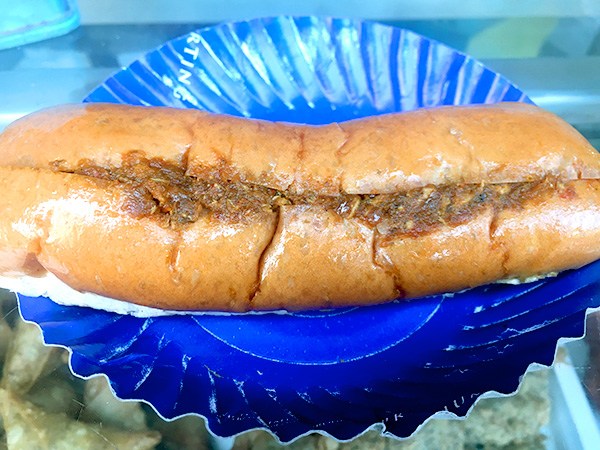 Where: 59 Hill Road, Next to Balaji Restaurant, Bandra West, Mumbai
Price: Rs. 30
Rating: 3/5
Recommended Combination: Alo Fruit Kiwi Juice, Rio Fusion Juice
Other Great Dishes Here: Chicken Samosa, Chicken Burger, Veg Pattice, Choco Roll
Malai Stick Kulfi @ Guddi Ice Cream:
The kulfi here is rich and heavenly, something which you wouldn't expect at a small, street side stall. Texturally smooth, the malai kulfi is delightful in every bite. Not very sweet, this kulfi is humble in its nature and a must try.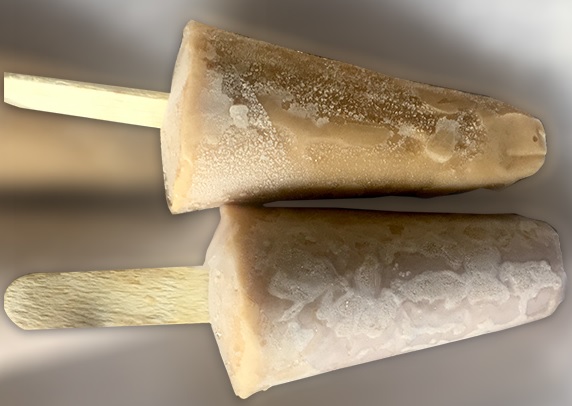 Where: Beside St. Stanislaus High School, Opp. Sona Party Shop, Hill Road, Bandra, Mumbai
Price: Rs. 25
Rating: 4/5
Other Great Dishes Here: Punjabi Kulfi, Slice Kulfi
Sev Puri @ Gupta Bhel and Pani Puri Centre:
In the interiors of Hill Road is a humble, chaat corner that is over three generations old and doesn't seem to brag about it. It serves a light, fresh and very tasty sev puri which can be your go-to for chaat cravings every now and then. It has papri topped with the right mix of potato and spices that make it even more appetizing. Sweet and tangy, it's something that can satisfy not only your hunger, but also your taste buds.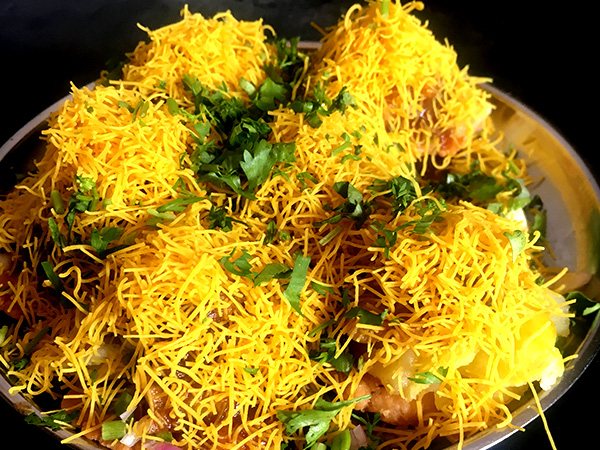 Where: Opp Mavs Cakes and Bakes, Waroda Road, Hill Road,Bandra West, Mumbai
Price: Rs.  20
Rating: 3.5/5
Other Great Dishes Here: Dahi Puri
Masala Cheese Sandwich @ Street side Sandwich Corner:
The masala cheese sandwich served here is delicious. It's tangy on the inside and crispy on the outside. Substantial to the bite, it is filled with lots of cheese and has the authentic spicy and chatpata Indian street food taste.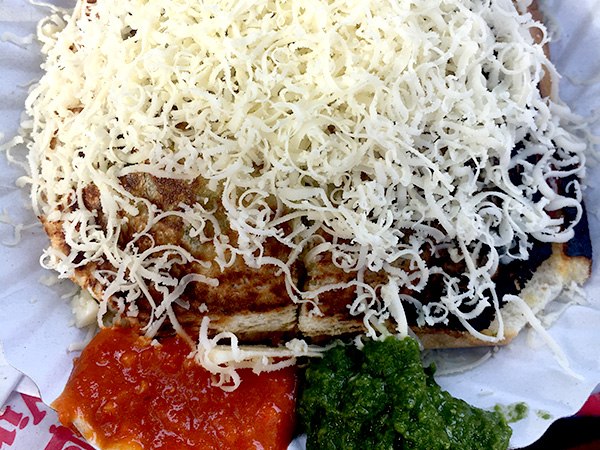 Where: In front of Elle Noor showroom, opposite Starbucks, Linking Road, Bandra West, Mumbai
Price: ₹ 50/-
Rating: 3/5
Other Great Dishes Here: Papri Chaat, Dahi Puri, Cheese Chilly Sandwich
Pizza Dosa @ South Indian Dosa Corner:
A lip-smacking twist to the regular dosa, this pizza dosa is massive on flavor. Crisp dosa base, topped with mayo, veggies, tangy sauce, and cheese, it is served with garlic chutney on the side. It is thin, peppery and does justice to your taste buds. This dosa corner is more than a decade old and has been serving a variety of dosas ever since.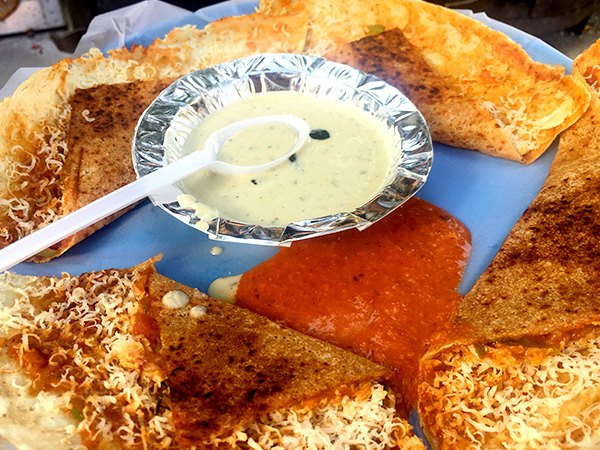 Where: In front of Elle Noor showroom, opposite Starbucks, Linking Road, Bandra West, Mumbai
Price: ₹ 110/-
Rating: 3.5/5
Other Great Dishes Here: Jini Dosa, Cheese Chilly Dosa
Aloo Methi Paratha @ Anna Chi Food Plaza:
Amidst a populous lane is a small, underrated food corner that definitely deserves to be recognized. The aloo methi paratha here is delicious and homely. Cooked with love and served with achaar, it is filling and tasty. The paratha is well cooked with soft, mashed potato inside.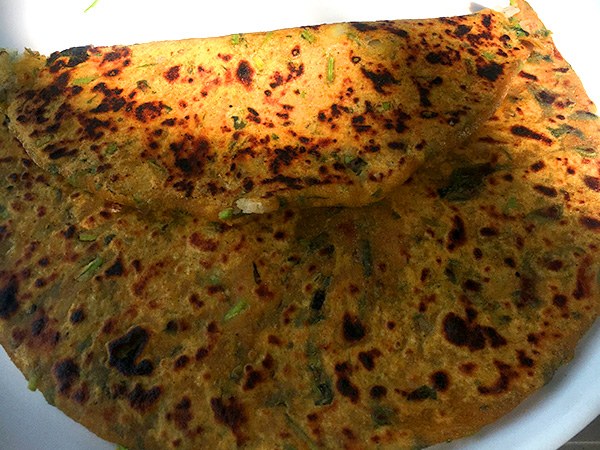 Anna Chi is very popular among locals, especially the college students who keep coming back even after graduating. A very sweet owner, Mr. Mohan Trivedi, makes sure you enjoy your food. Go early at 7AM to gobble up their delicious upma for breakfast. It is usually open from 7AM-8PM.
Where: Opp CraftBar, Shastri Nagar, Near Chetna College, Kalanagar, Bandra East, Mumbai
Price: ₹42
Rating: 3.5/5
Recommended Combination: Dahi, Lassi
Other Great Dishes Here: Paneer Bhurji, Curd Rice, Chicken Kohlapuri, Upma, Dosa 
Bhel Puri @ Gupta Bhel Puri Center:
This bhel puri is a good mix of teekha and meetha. Fresh and light, topped with generous amount of sev, it is slightly on the spicier edge. The place has a small seating area too.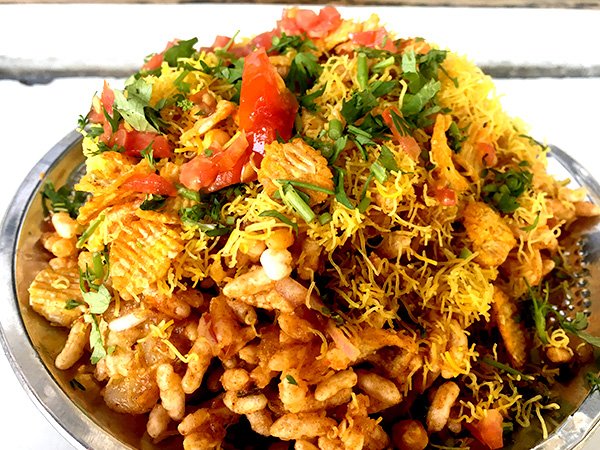 Where: Main Road Opp Madhava Building, BKC, Near Family Court, Bandra, Mumbai
Price: ₹25.00
Rating: 3/5
Other Great Dishes Here: Frankie, Dahi Puri
Corn Cheese Toast Sandwich @ Eshwar Sandwich Shop:
This is a delightful sandwich, stuffed with capsium, cheese, corn, tomato, and onion. Slightly spicy and buttery, the corn cheese toast sandwich is delicious. A yummy cheesy taste bursts in your mouth when you bite through. The spicy pudina and chilly chutney served on the side makes a good dip.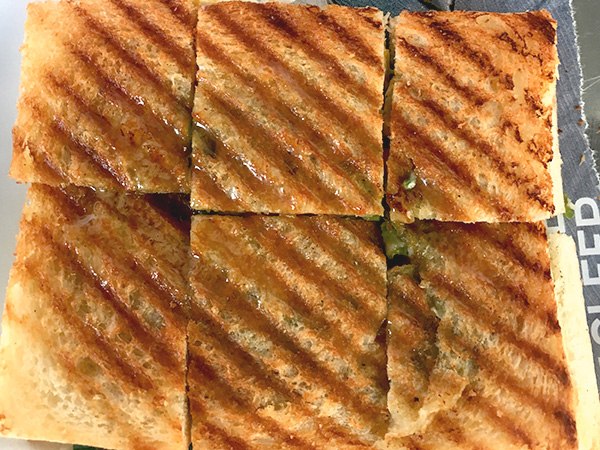 Where: Main Road Opp Madhava Building, BKC, Near Family Court, Bandra, Mumbai
Price: ₹25.00
Rating: 3/5
Other Great Dishes Here: Frankie, Dahi Puri
Dal Khichdi @ Karuna Mahila Mandal Lunch Home:
Confused what and where to eat from amongst the various eateries? Give dal khichdi from Karuna Lunch Home a try. Tasty and simple, this dal khichdi can be your go-to option when you're hungry for some healthy, homely food. The lunch home is open from 12.30 pm – 3.30 pm. and closes early. Get there on time to treat yourself before they run out of food.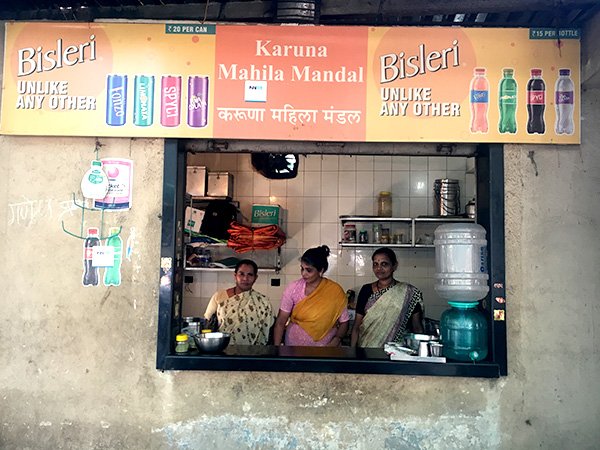 Where: Near Saraswat Bank, Madhava Buiding Compound, BKC, Near Family Court, Bandra, Mumbai
Price: ₹80 or above
Rating: 3/5
Other Great Dishes Here: Chole Bhatura, Pulav
This is a list that we thought you should know. If we've missed out on any place or if you have discovered a hidden treasure that you'd want the world to know, leave your comments below and we will review it for sure! Let's discover the city together.
Latest posts by Vibha Sharma
(see all)