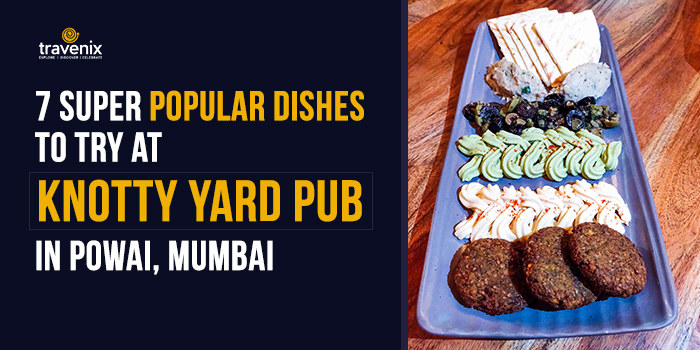 Knotty Yard's 7 Most Popular Dishes to Try – Powai, Central Mumbai
Powai is officially becoming a place for all the dancing spirits and party animals with the best cafes, restaurants and pubs raising their shutters. There is every cuisine available in almost every restaurant around the corner. While some hold on to their specialties, there are few who believe in mastering every piece of art.
Knotty Yard is one of the must visit restaurants in Powai with the best pop vibe possible. The place has several quirky and humorous quotes stuck around, which are extremely eye-catching and definitely lift our party spirits.
7 Dishes you cannot keep your hands-off:
It's a must visit place with these top 7 dishes you shouldn't leave without trying.
1. Skal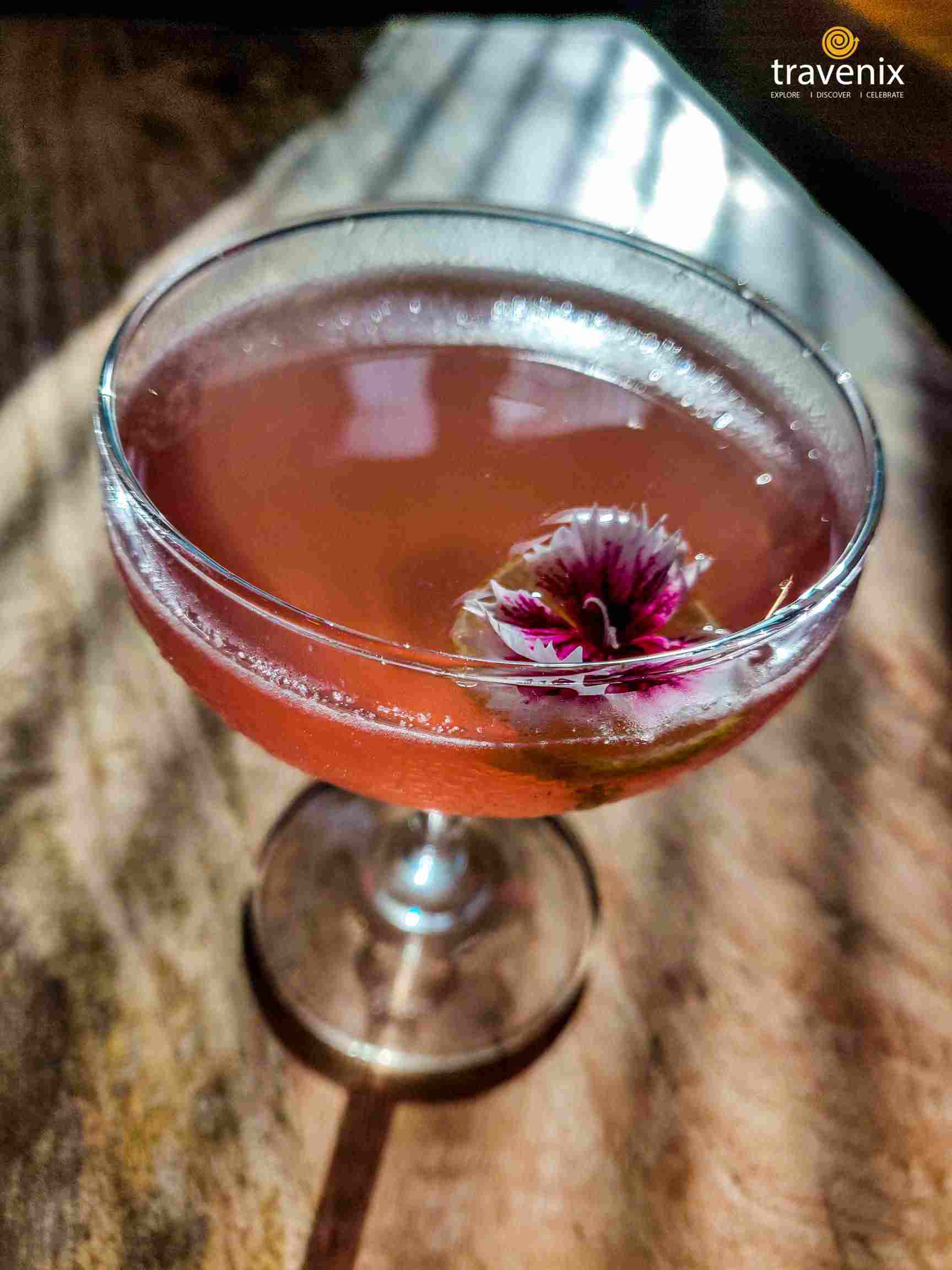 This cranberry flavored vodka with a slice of cucumber is as refreshing as it can get. It was a mild drink that had a noticeable flavor of vodka. Experience the flavor and beat the heat with this perfectly blended cocktail!
 2. Bourbon Rose Mary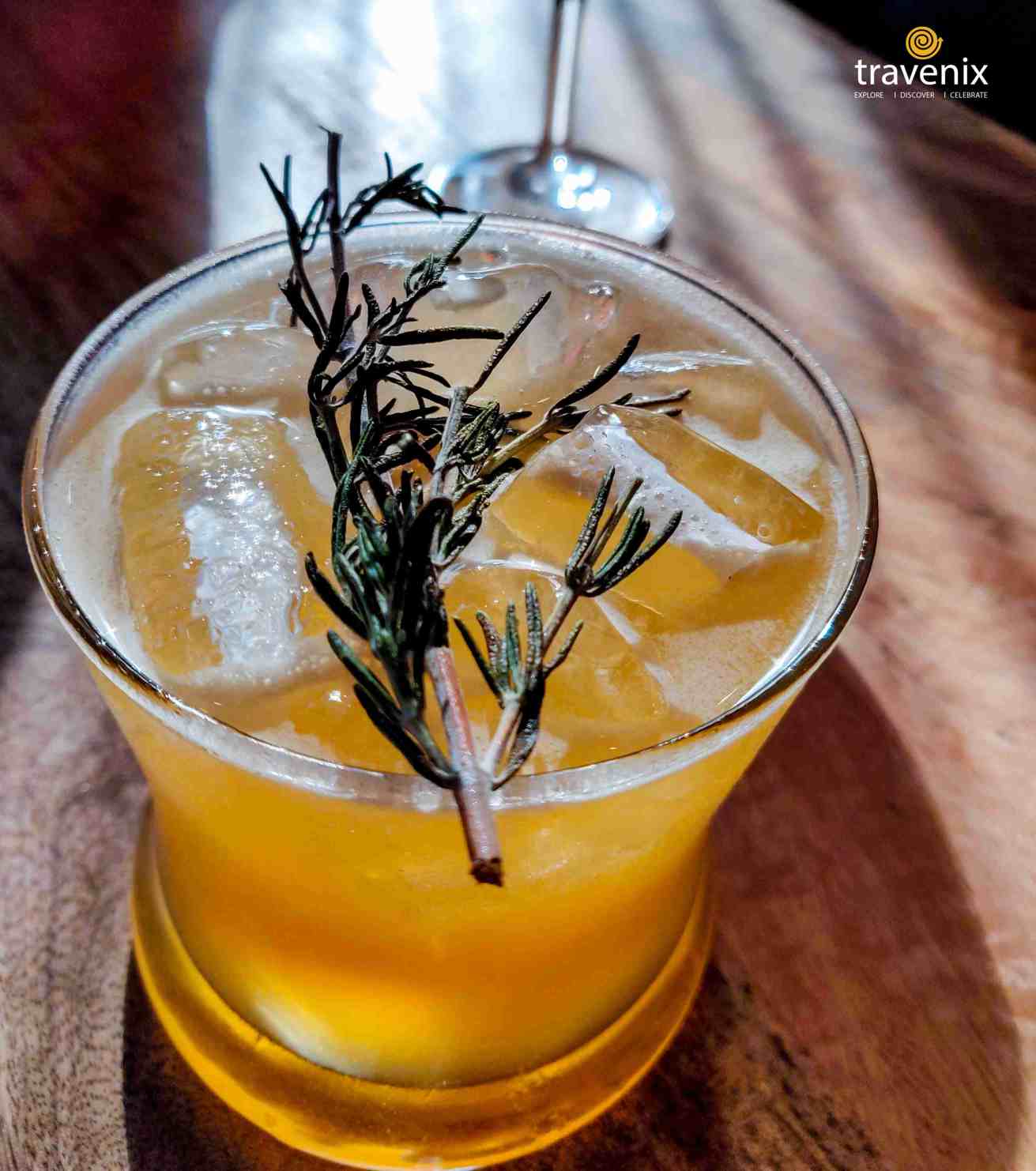 To all the strong Whiskey lovers out there, we have found you an absolutely refreshing drink. Served with a ting of lime and rosemary topping, this cocktail mix is a treat to our throat. The color of this drink is summery but the flavor is all season.
 3. Pav Bhaji Bruschetta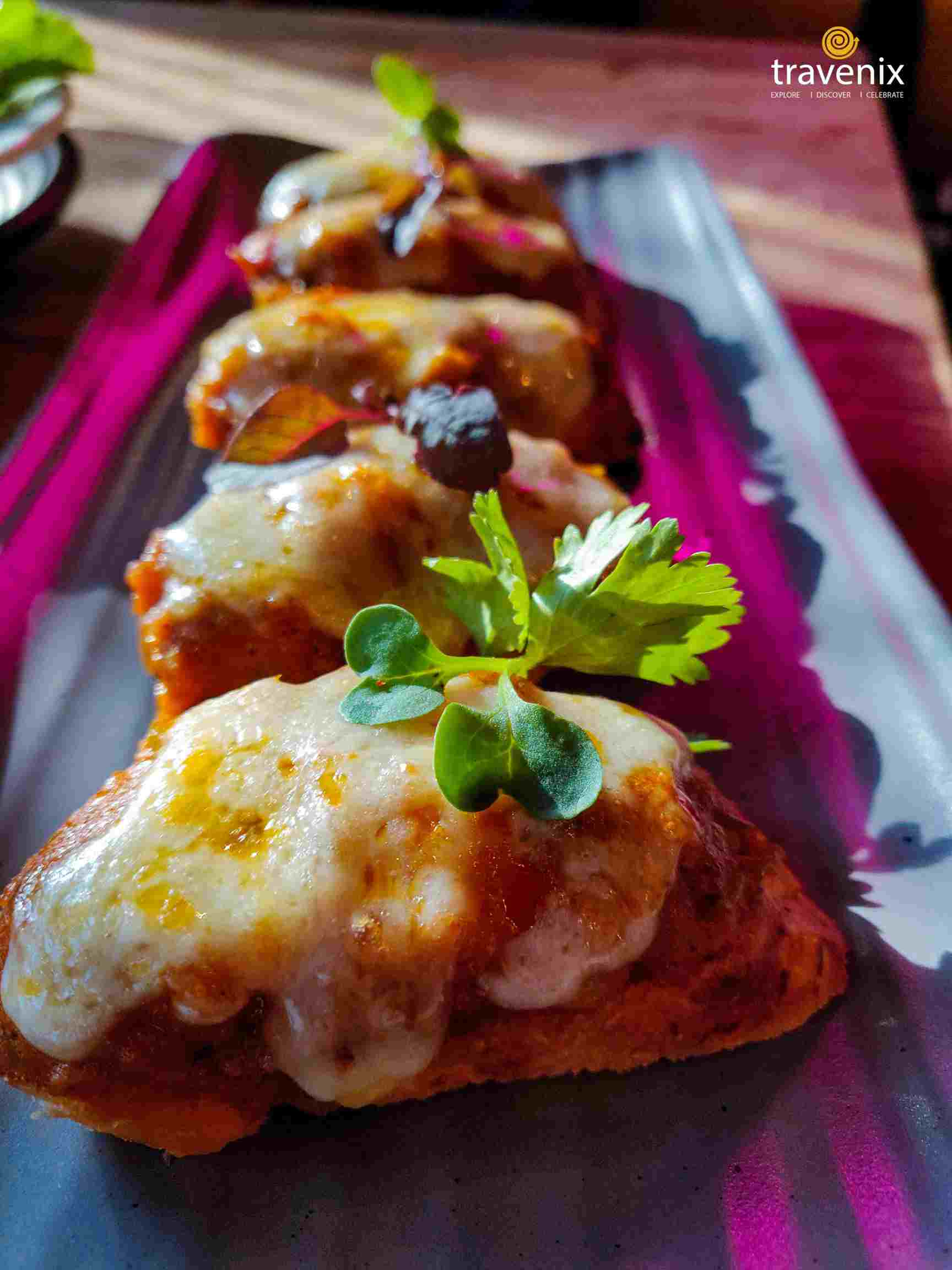 The place serves some amazing fusion food, and this is just one of them. Pav bhaji gravy topped on bruschetta bread and overloaded cheese, it's a finger licking good combination.
 4. Baked Brie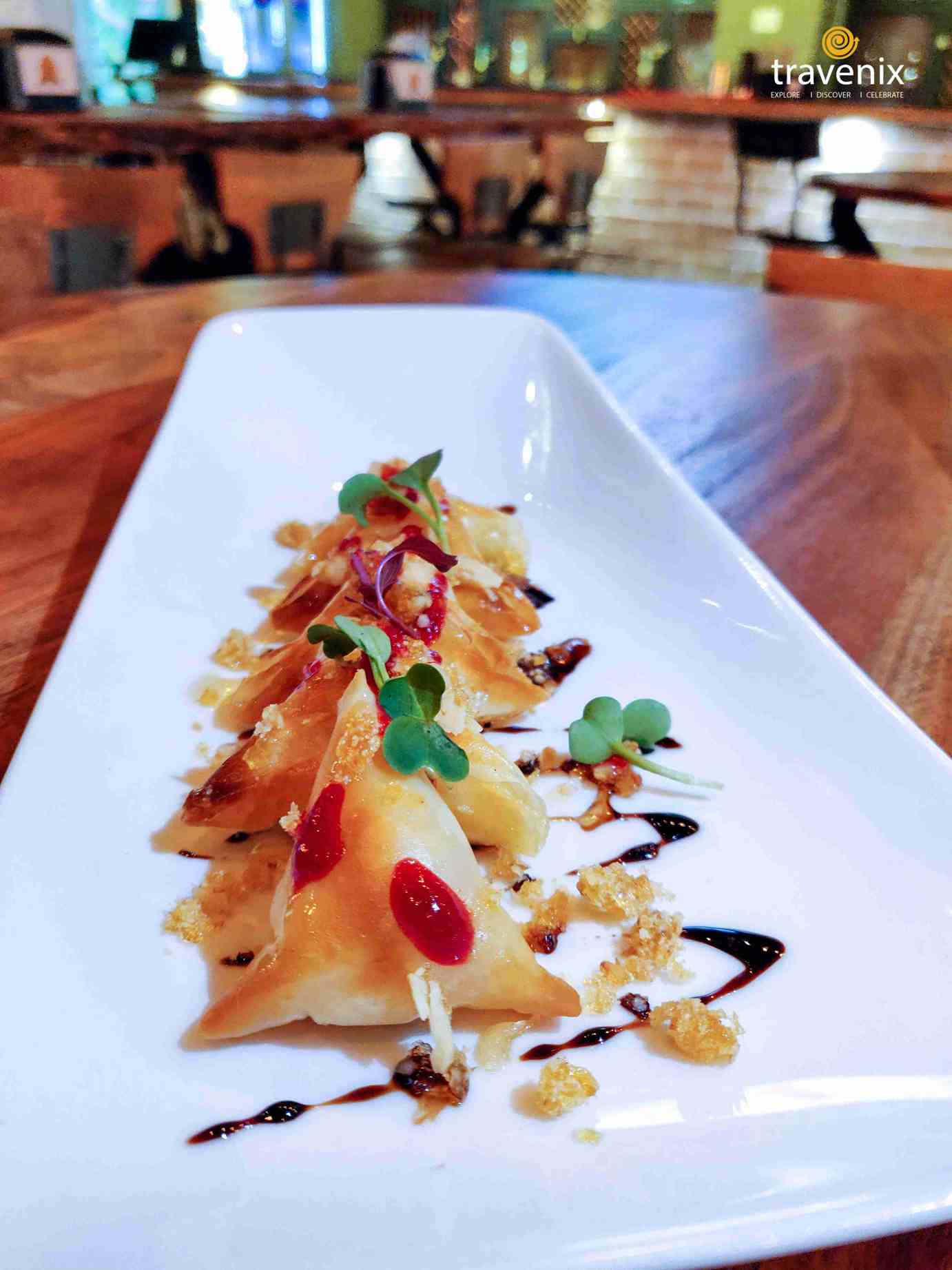 This is the best dessert dish I have ever tried. Filo pastry wrapped in an unusual triangle of baked brie just melts in your mouth. Straight from the oven, it is freshly served. Experience the magic in your mouth with this dish.
5. Chicken Slider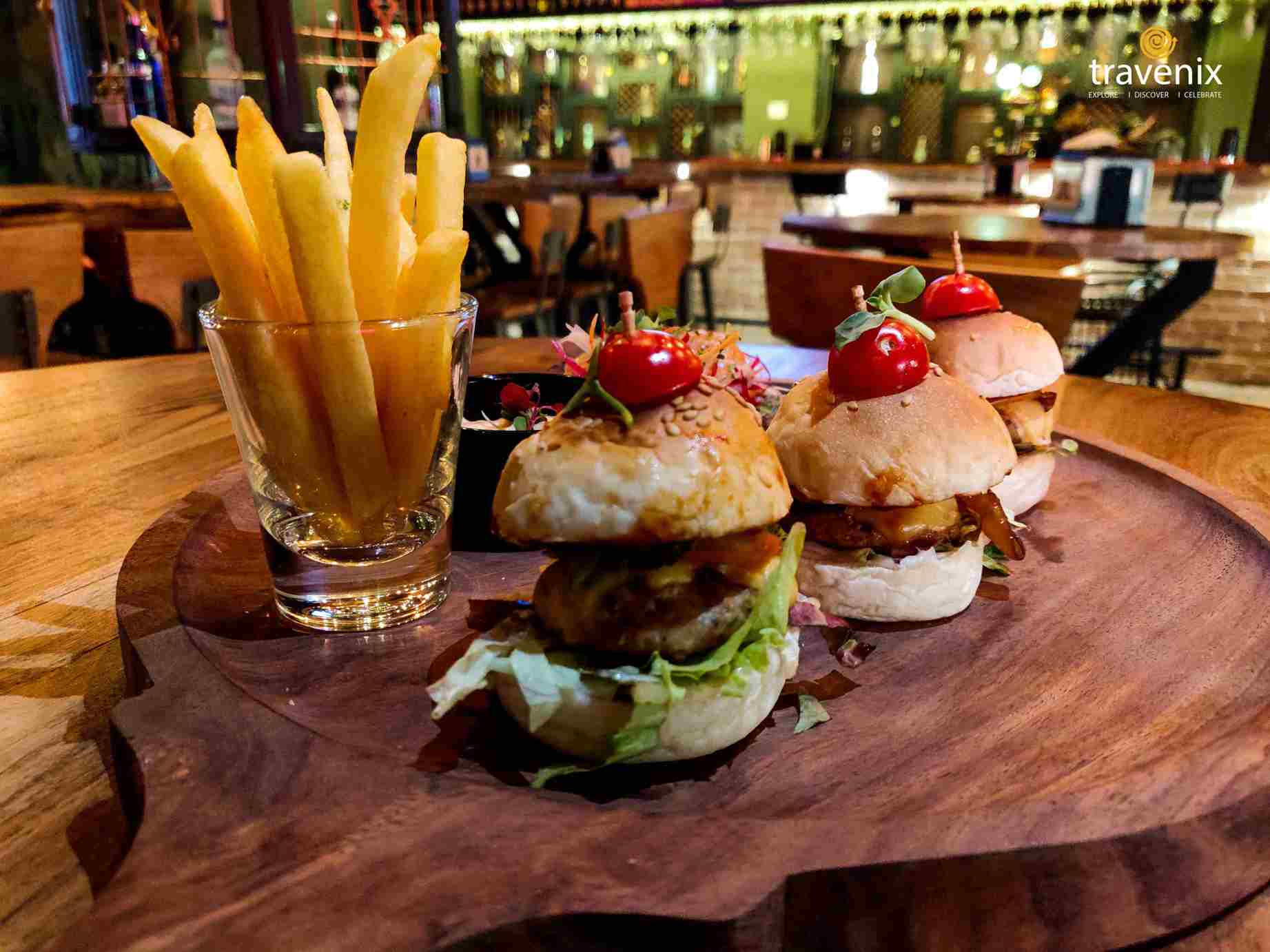 Just when life becomes sad, just stuff in some fries and a burger. They are literally my survival and happiness hack. Hog on 3 mini chicken burgers served with fries and a side salad and tomatoes on top.
 6. Fig & Feta Wild Arugula Salad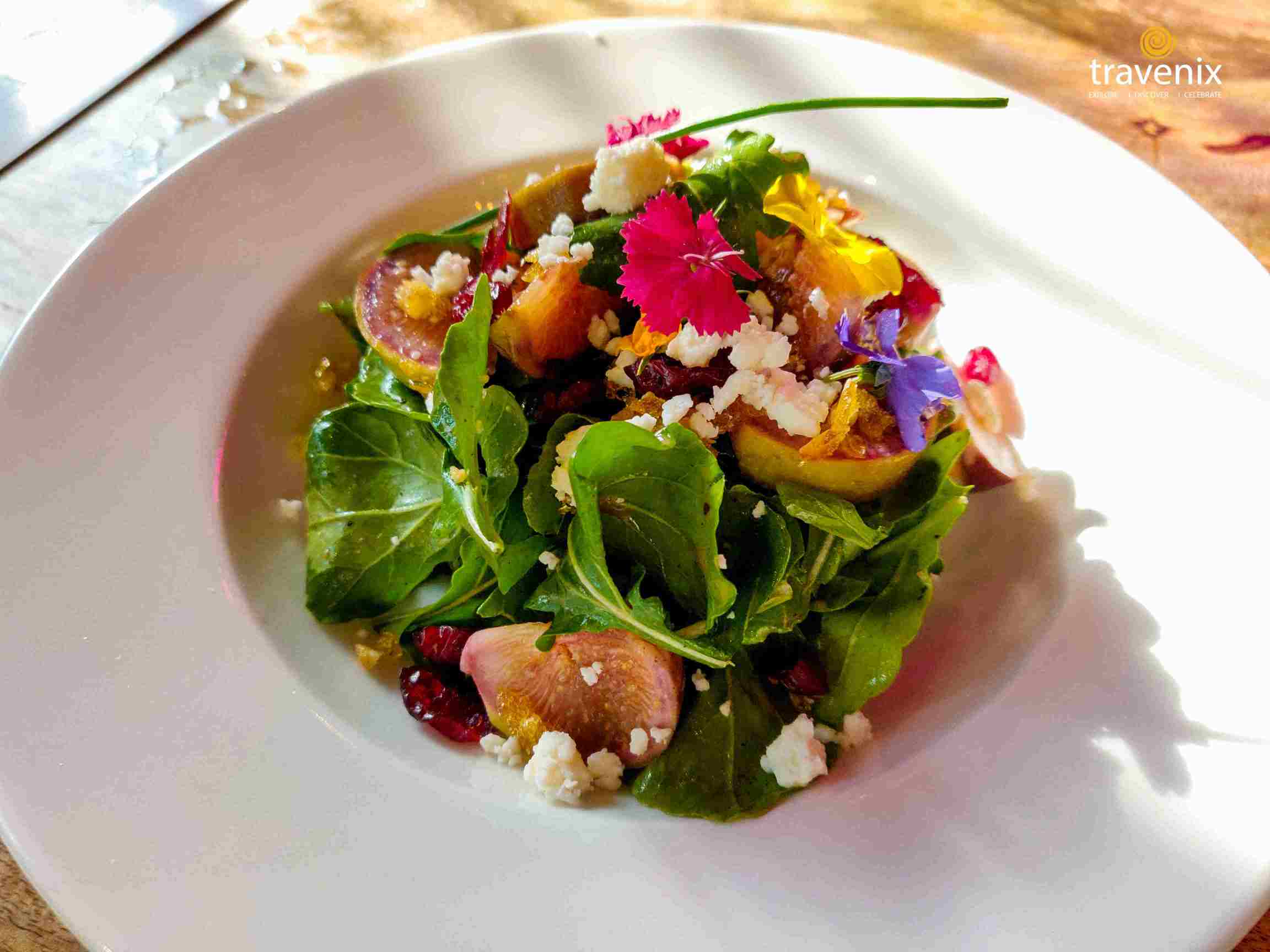 A great combination of amazing flavors like fresh figs, candied walnuts, feta cheese, cranberries, edible flowers and rocket leaves, this salad is light and refreshing, with some of the best and healthiest ingredients.
 7. Mediterranean Platter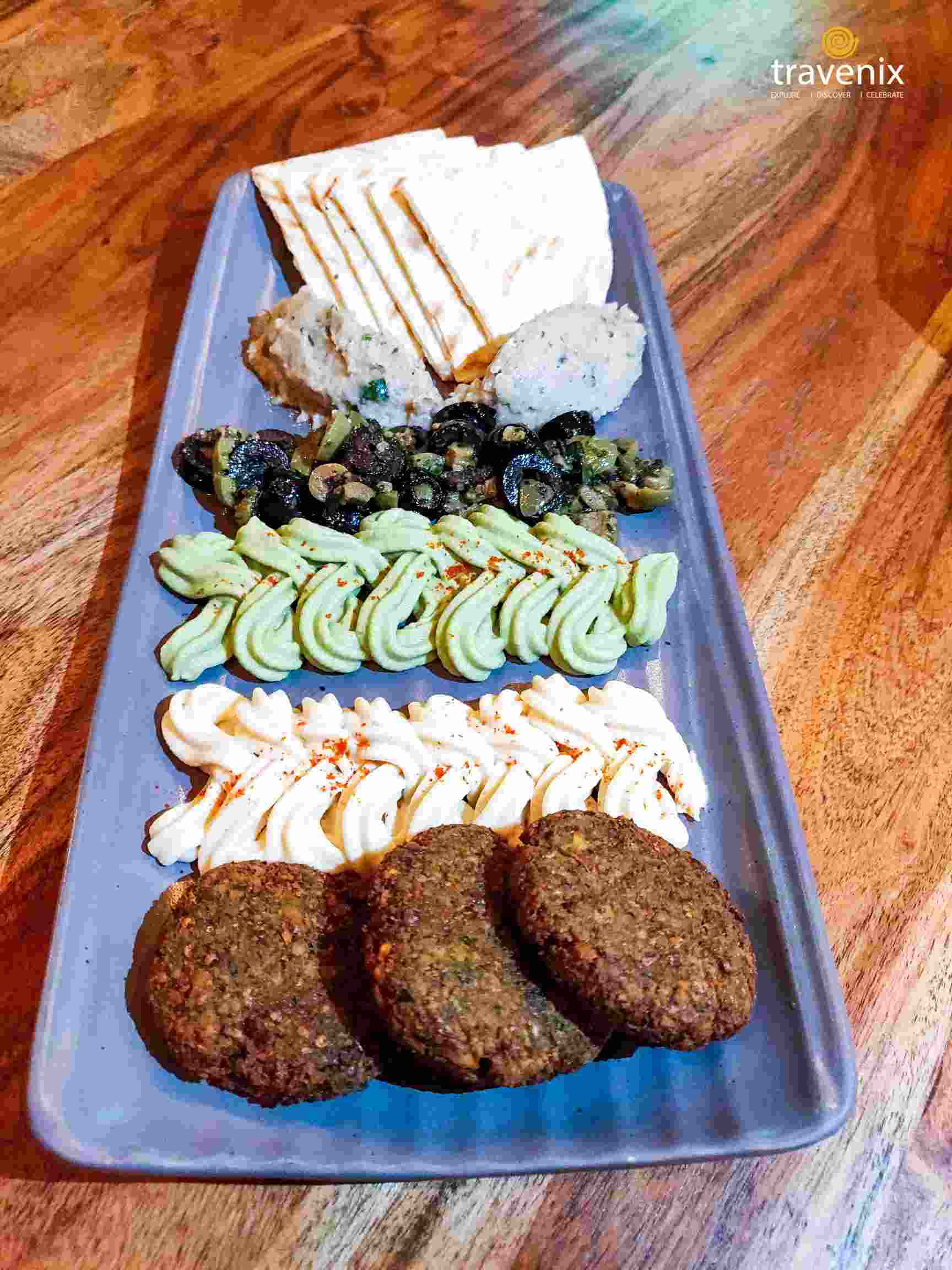 To Hummus lovers, experience different flavors of hummus with marinated olives along with falafel and grilled pita bread like never before. It's pleasing to the eyes as well as the stomach!
 The place offers some amazing discounts for several occasions and is a party perfect place. You will not only come across some quirky quotes but also hilarious drink names. From wild dancers who enjoy showing their moves in crazy lights to the one who prefer sitting by the window or under the dim lights and just soak in every moment, there's a place for all.
Book a seat in advance, plan a day out and do visit this place. The ambiance will win your heart and the food will win your soul. 
Latest posts by Vibha Sharma
(see all)