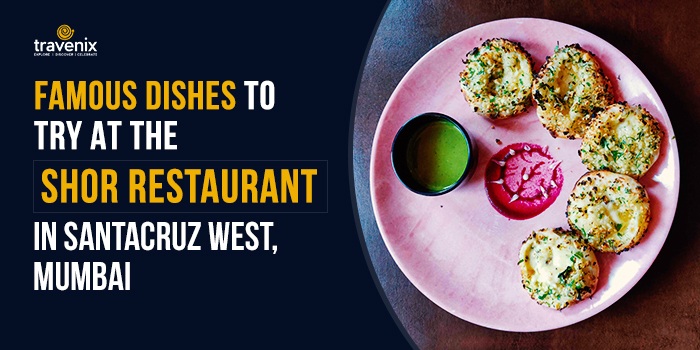 5 Dishes You Cannot Resist At Shor Restaurant, Santacruz West, Mumbai
Hey there! We are back with another food house to check out in your neighborhood. Walk in feeling like a celebrity on a red carpet. The restaurant has a vintage vibe on the outside because of its green color along beautiful pink and white flowers creeping on the wall. With perfect wood carved and a touch of Irish pub interiors, it has the perfect chill vibe. The place is not just picture perfect but also retro-mood perfect. You can walk in wearing bell bottoms, a polka dotted top and high puff to match the vibe.
Located in Santacruz West, the place has enough seats enough to accommodate 50 people. Are you a karaoke fan? Visit this place and take home joy. Don't just eat and drink but also groove and sing. Mondays are for Hollywood karaoke nights and Thursdays are for Bollywood karaoke nights with Princeton & Alex. 
We recommend that you must try these 5 dishes as you step inside:
Sing your heart out, indulge in the deliciousness of multiple cuisines and exotic drinks.
1. Chota Bheem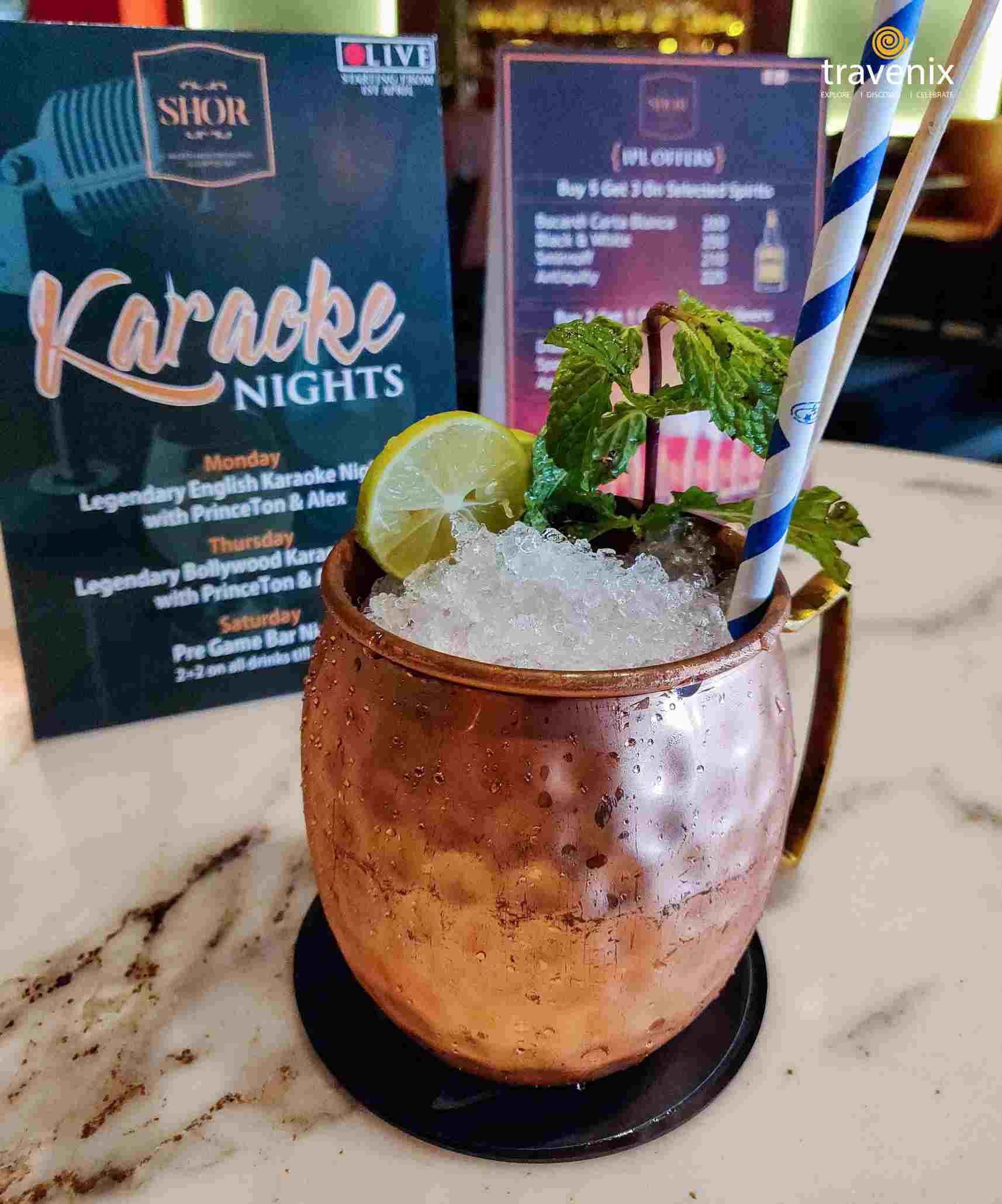 Have you ever tried any cocktail in a brass mug? Then this is a must try cocktail. It almost looks like a small island on the top with mint leaves standing tall as coconut trees, lemon resembling sunrise and the ice as land. It is a perfect and refreshing blend of Whiskey with kala khatta and chaat masala.
2. Cheese Garlic Bomb Naans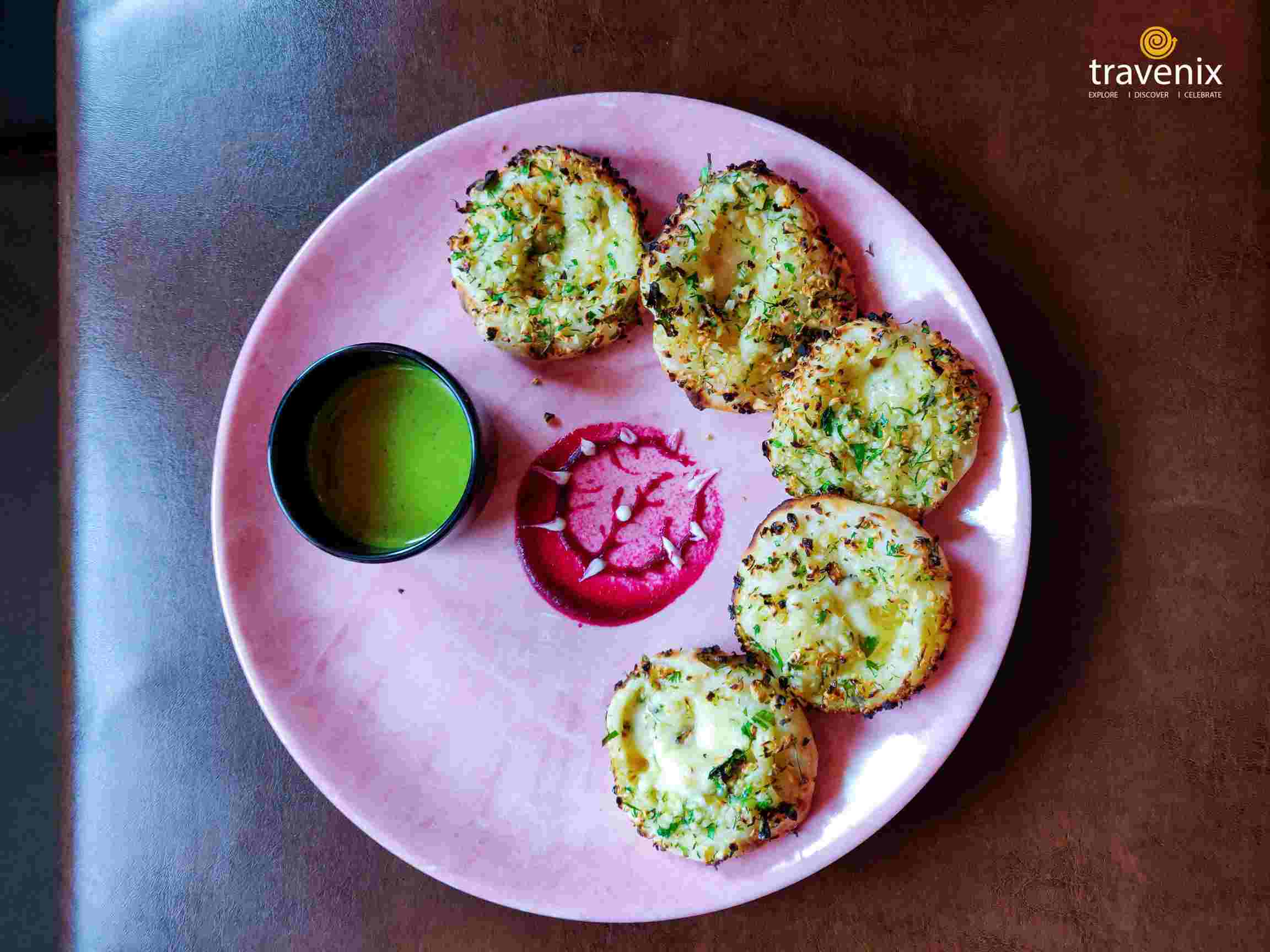 We have always come across big sized triangular buttery naans which are hard to finish. Discovering these small disc sized stuff garlic naans turned out to be a happy route to my stomach. They are also topped with truffle oil, which is said to be a chef's dream due to its health benefits like nutrients, antibacterial, antioxidants and much more.
 3. Tadka Hummus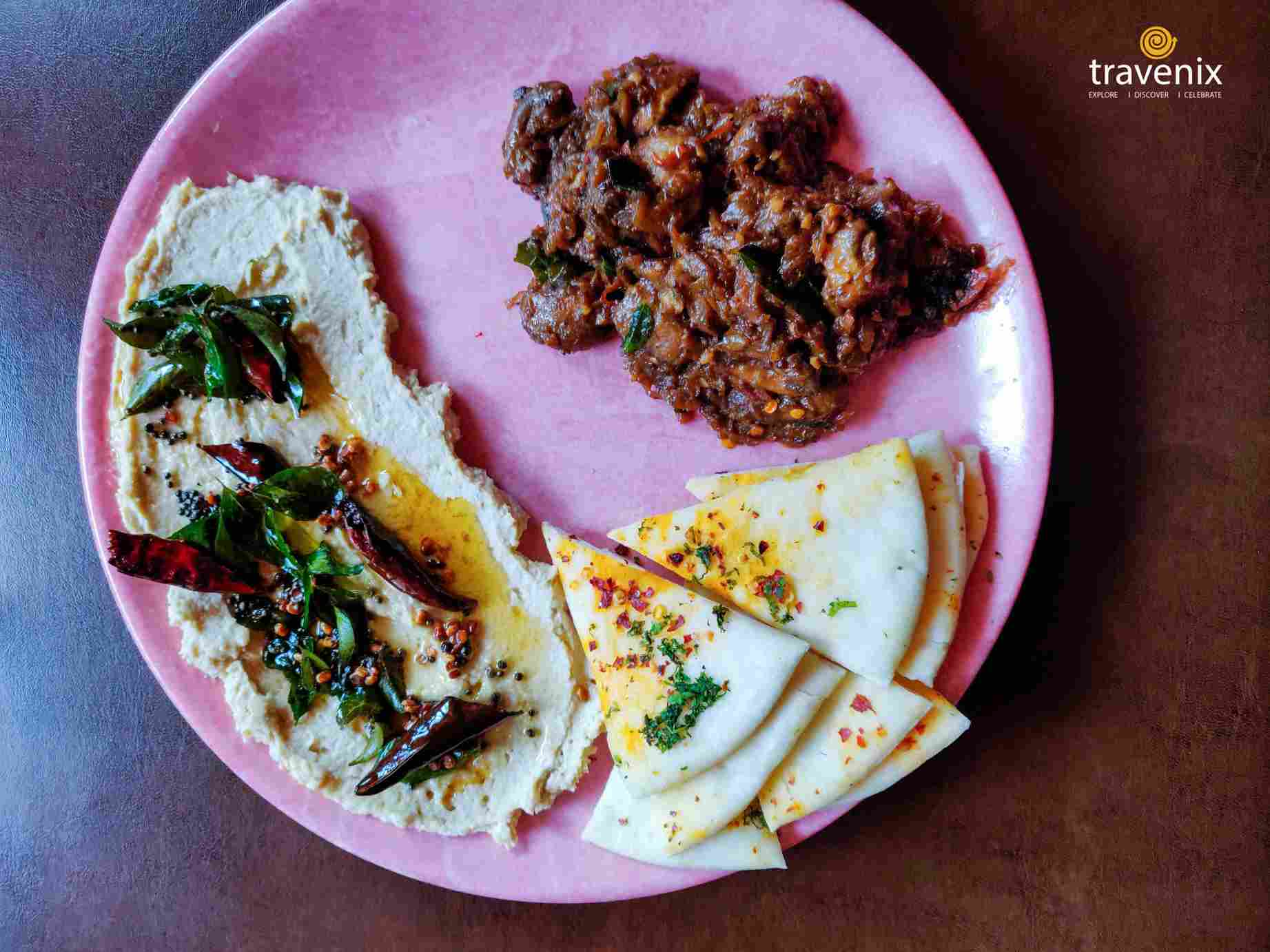 Mushroom lovers, this is your delight. It's basically soft Pita bread served with crushed coconuty mushroom and tadka hummus; and the tadka gave it another flavor all together. Also, it is recommended to all the fitness freaks who love Indian food.
4. Appam with Chicken Gassi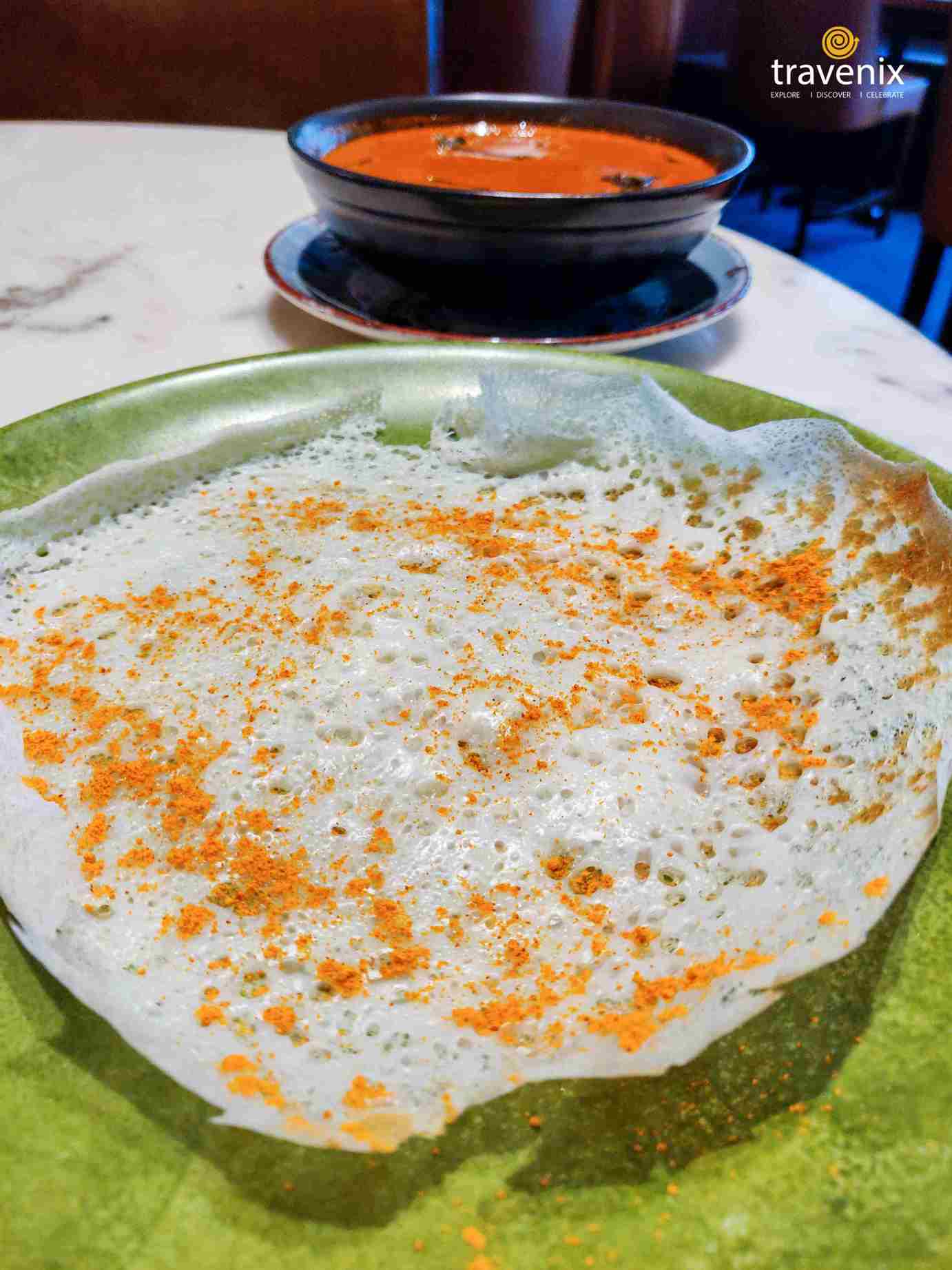 Appams are an everyday dish at every South Indian's house. This amazing combination has risen from home flavors. Served with Mangalorean style chicken gravy, it is a must try dish for all the non-vegetarians reading this.
5. Rocky Road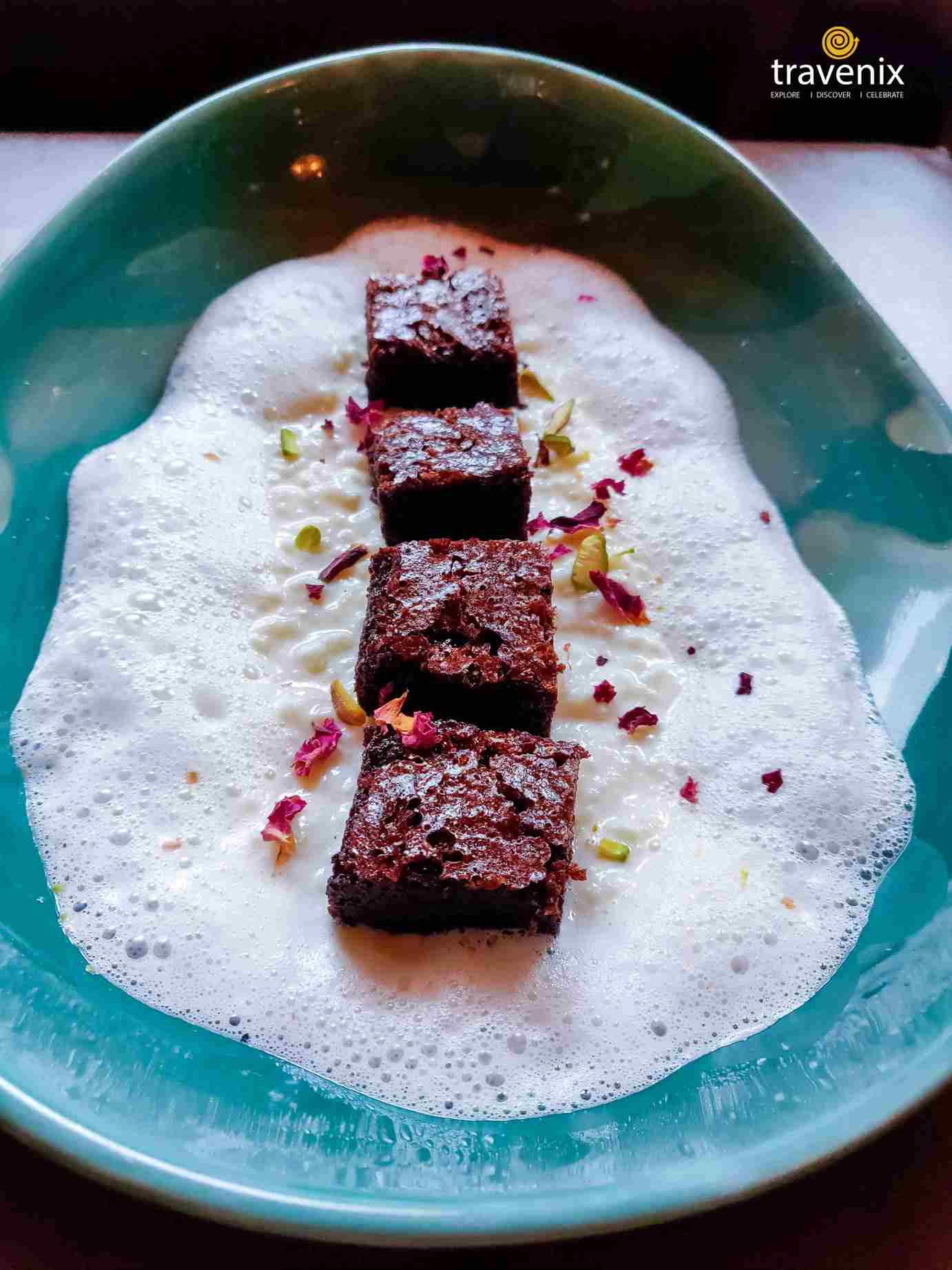 This must try sweet dish is served like stepping stones on the bed of Payasam with big pieces of brownies. Garnished with pistachios and dry rose petals, it is not just a treat to the eyes but also our taste buds.
Visit this rusty vintage place to experience exploding combinations of dishes. Start your meal with a refreshing drink, add on with some cheesy starters, gorge on the delicious main course and last but not the least, end with some fresh brownies.
Plan a visit to this beautiful place anytime or whenever you are around the corner. It is a place of class, taste and celebration.
Latest posts by Vibha Sharma
(see all)