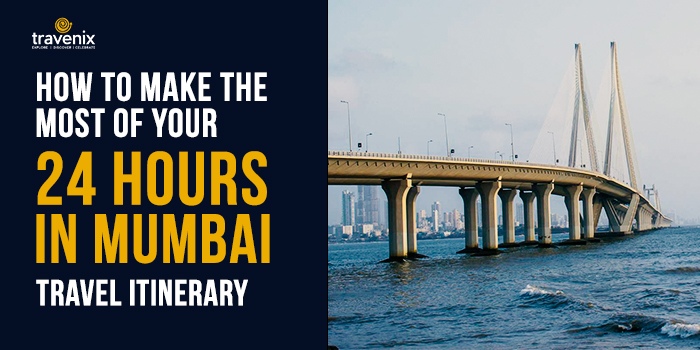 1 Day Mumbai Itinerary – How To Spend 24 Hours In Mumbai
Mumbai is almost on everyone's travel bucket list. Ideally, you'll want to be able to spend more than a day in Mumbai as it's a rich, diverse, and historic city. But if for some reason you only have 24 hours at your disposal during your first visit and want to make the most of your time here, follow this itinerary!
I have put together this post to help you get the most out of your one day in Mumbai. It's going to take you through the highlights of the city – everything you're going to want to see, even on a 24-hour timetable. Simply walking through the streets of the City of Light would be enough to soak in its historic magic.
I'm also going to share some tips for getting around efficiently, saving money in Mumbai, and tips on where to stay if you're here overnight. Let's begin!
Things to do in 24 Hours in Mumbai
Even while having one day to explore Mumbai, it's also possible to see many of the highlights of the city in a day, from Juhu Beach to Marine Drive.
1. A Visit To Juhu Beach
Start your day by strolling along the banks of the Juhu Beach which is one of the most famous Indian beaches. Situated in the suburbs of Mumbai, the beach is located approximately 18 km from the city center, is approximately 6 km long and stretches up to Versova.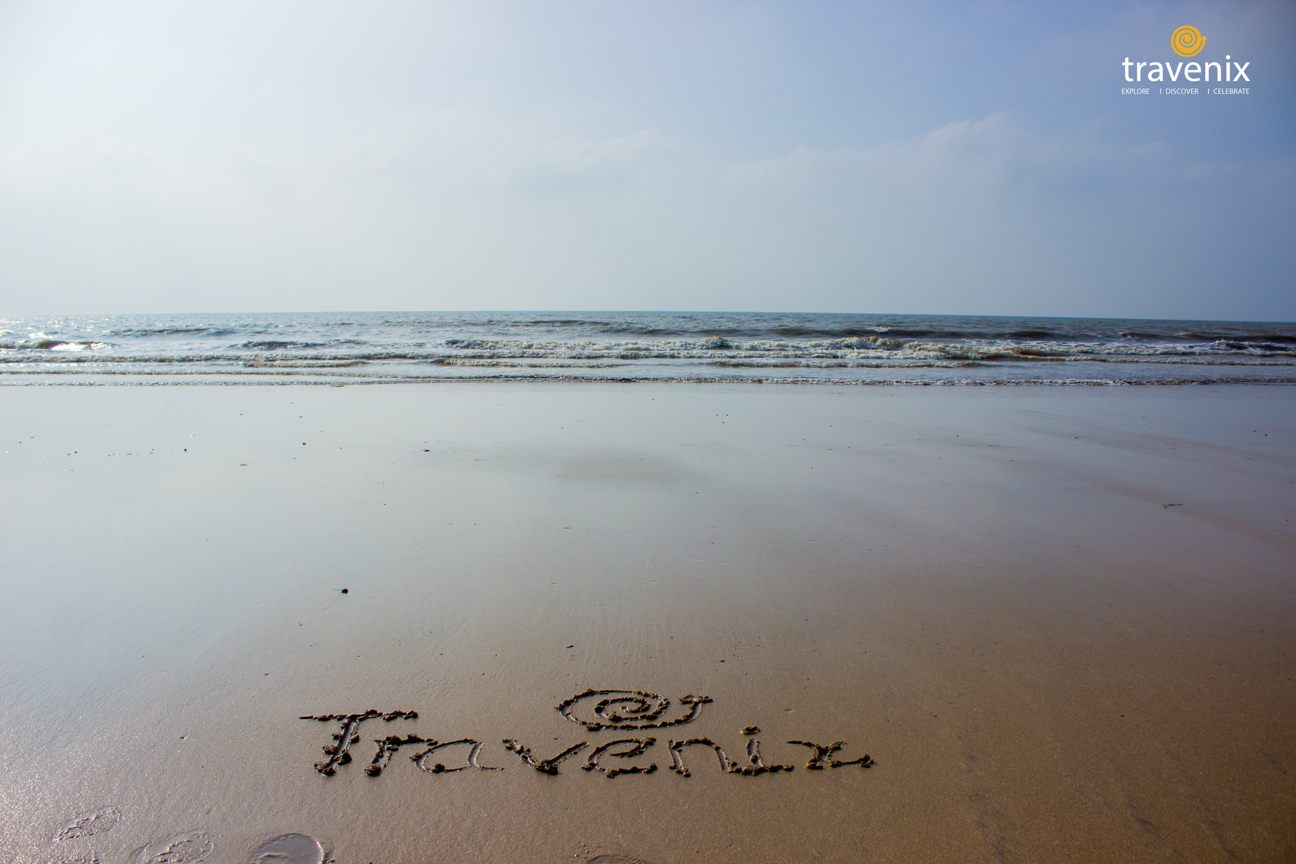 Attractions At Juhu Beach
Juhu Beach is primarily famous for being the desired location for most film shootings. The beach is also popular for its peaceful atmosphere and picturesque magnificence during the sunrise. One can imbibe the serenity and rejuvenate oneself with an early morning walk here amid the cool and fresh air.
Not only this, nearby the beach, you can locate a posh locality where most celebrities stay. If you are lucky enough, you can spot famous celebrities jogging along the sands of this well-known shoreline of Mumbai. This is why Juhu is often referred to as the Beverly Hills of Bollywood.
For breakfast, you can locate many fine dining restaurants viz. Gadda Da Vida, Prithvi Cafe, Tanatan and many more near the beach where along with the scenic view of the beach, you can enjoy the authentic taste of Mumbai food.
Juhu Beach visiting hours are 24*7. You can visit here at any time of the day.
Nearby Attractions:
Juhu Chowpatty Beach, Mumbai
Juhu Beach Vile Parle
Juhu Garden
Mumbai Selfie Point
Silver Beach
Shri Siddhi Vinayak Ganpati Mandir
Kanheri Caves
Mahakali Caves
2. A Visit To ISKCON
Post breakfast, it's time to head toward ISKCON, which is one of the most famous temples in Mumbai and close to Juhu Beach. The ISKCON Temple in Juhu is spread across four acres of land and is made up of marble. The temple was inaugurated in 1978, which was a time when envisioning a temple like this was beyond one's imagination.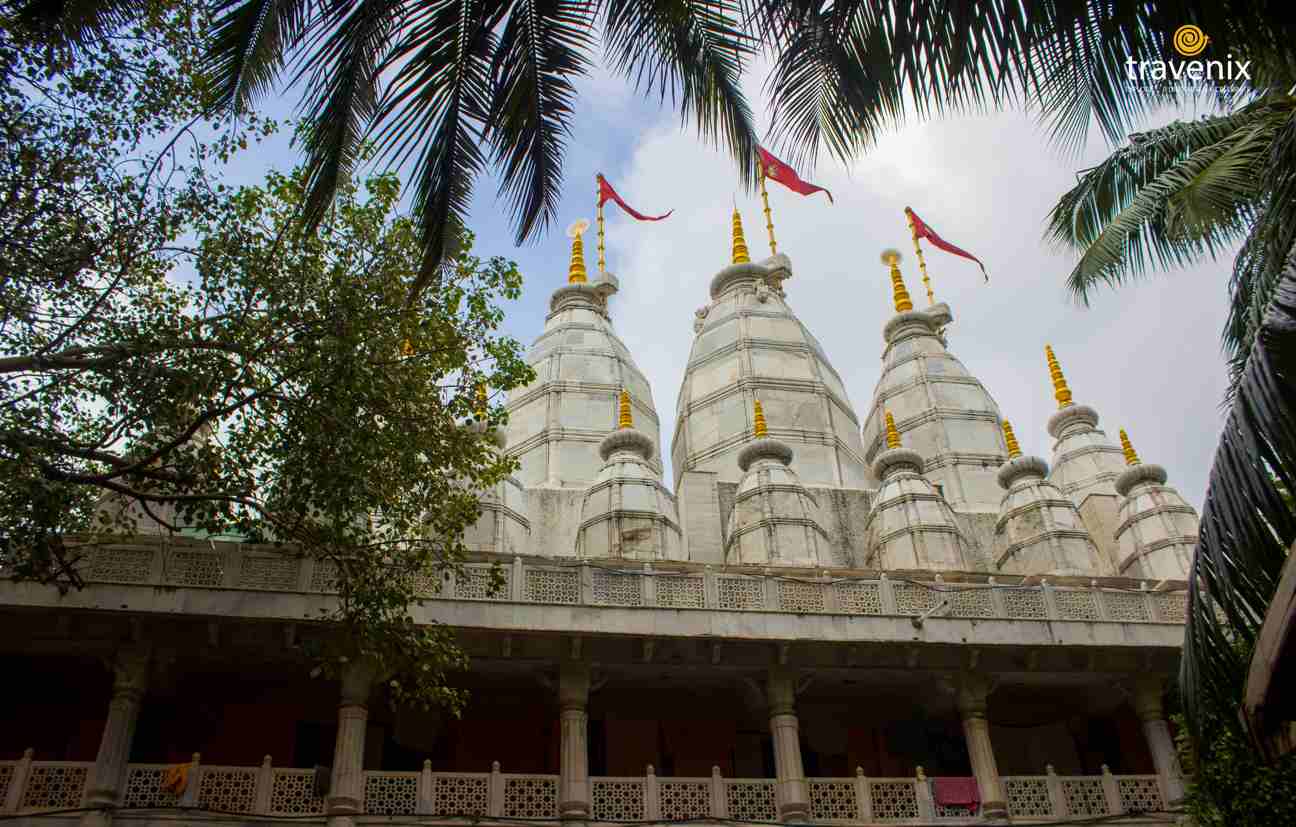 Attractions at ISKCON Temple
A.C. Bhaktivedanta Swami Prabhupada, the organizer of ISKCON, propelled the development of a standout amongst India's most delightful temples of Lord Krishna in Mumbai. The beautifully carved doors, statues, pillars, hanging chandeliers inside the temple, engravings on the main sanctum and ceiling just make the temple extraordinarily attractive.
As for the Deities, there are Sri Gaura-Nitai, Sri Radha Rasabihari, Sri Sita Rama Laxman and Hanuman Deities in front of which people pay their obeisance. The temple possesses an auditorium and a twin-towered seven-storey guest house where the visitors can stay and take an active part in the daily spiritual programs. There is also a restaurant in the complex where one can enjoy karma free food.
Generally, the temple timings are from 4:30 AM to 9:00 PM, during which 1:00 PM – 4:30 PM the temple remains closed.
Nearby Attractions:
Hanging Gardens
Babulnath Temple
Kamala Nehru Park
Mani Bhavan Gandhi Sangrahalaya
Priyadarshini Park
Taraporevala Aquarium
3. A Visit to Bandra Bandstand
Bandra Bandstand is also known as Bandra Promenade and Lovers' Point. Located in Bandra West, Bandstand is a 1.2 km long walkway along the sea. The location is regarded as a popular park, hangout place, and joggers' place. Here you can enjoy the scenic view of the Arabian Sea and Bandra- Worli Sea Link.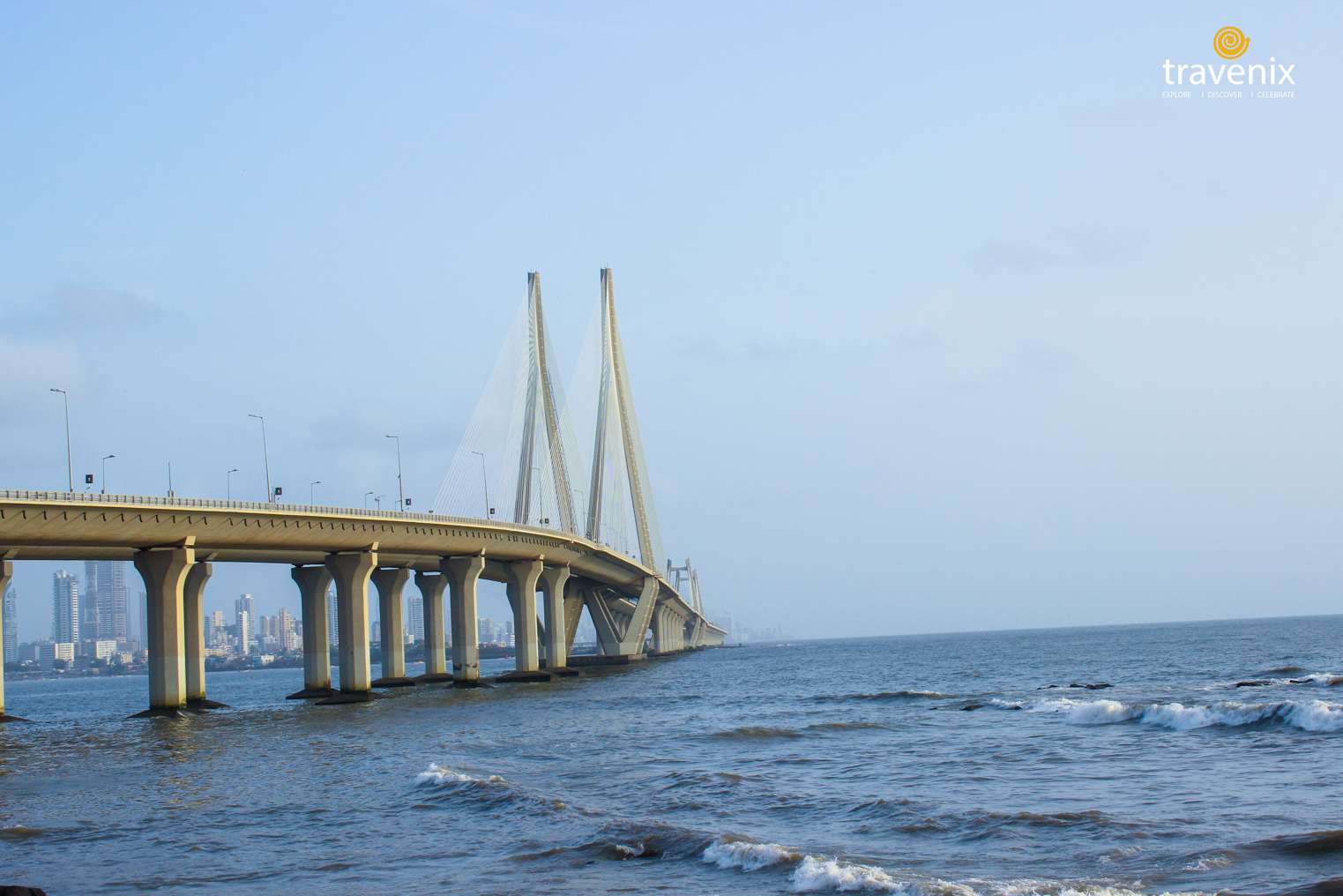 Attractions at Bandra Bandstand
Talking about the attractions, Bandra is occupied with famous celebrity houses. Most of the celebrities' houses can be seen there like Shahrukh Khan's Mannat, Salman Khan's Galaxy Apartments, Rekha's House, Aditya Pancholi's House, Pooja Bhatt's House, Jackie Shroff's House and many more. Apart from this, you can visit Bandra Fort which is known as Castella de Aguada.
The surrounding palm trees, the salty smell, tropical scene, and the searing sun just make you forget about the world for a moment. This is one of the best things to do in Bandra. This place should not be missed when on a trip to Mumbai.
Bandra Bandstand is open on all the days. There is no time limit to visit here.
Nearby Attractions:
Jogger's Park
Love Mumbai
Bandra Fort
St. Andrew's Church
Bandra Worli Sea Link
Clue Hunt Bandra
4. A Visit to Haji Ali Dargah
To reach Haji Ali Dargah, you have to go to Worli. But before heading to Haji Ali Dargah, it's time to have lunch in Bandra. Bandra is full of multi-cuisine restaurants that offer vegetarian and non-vegetarian food at reasonable prices. Among the most popular mosques in Mumbai stands Haji Ali Dargah, which is visited by people of all religions alike. To reach the shrine, the visitor has to cross a narrow pathway of around 800 metres which is only visible during low sea tides.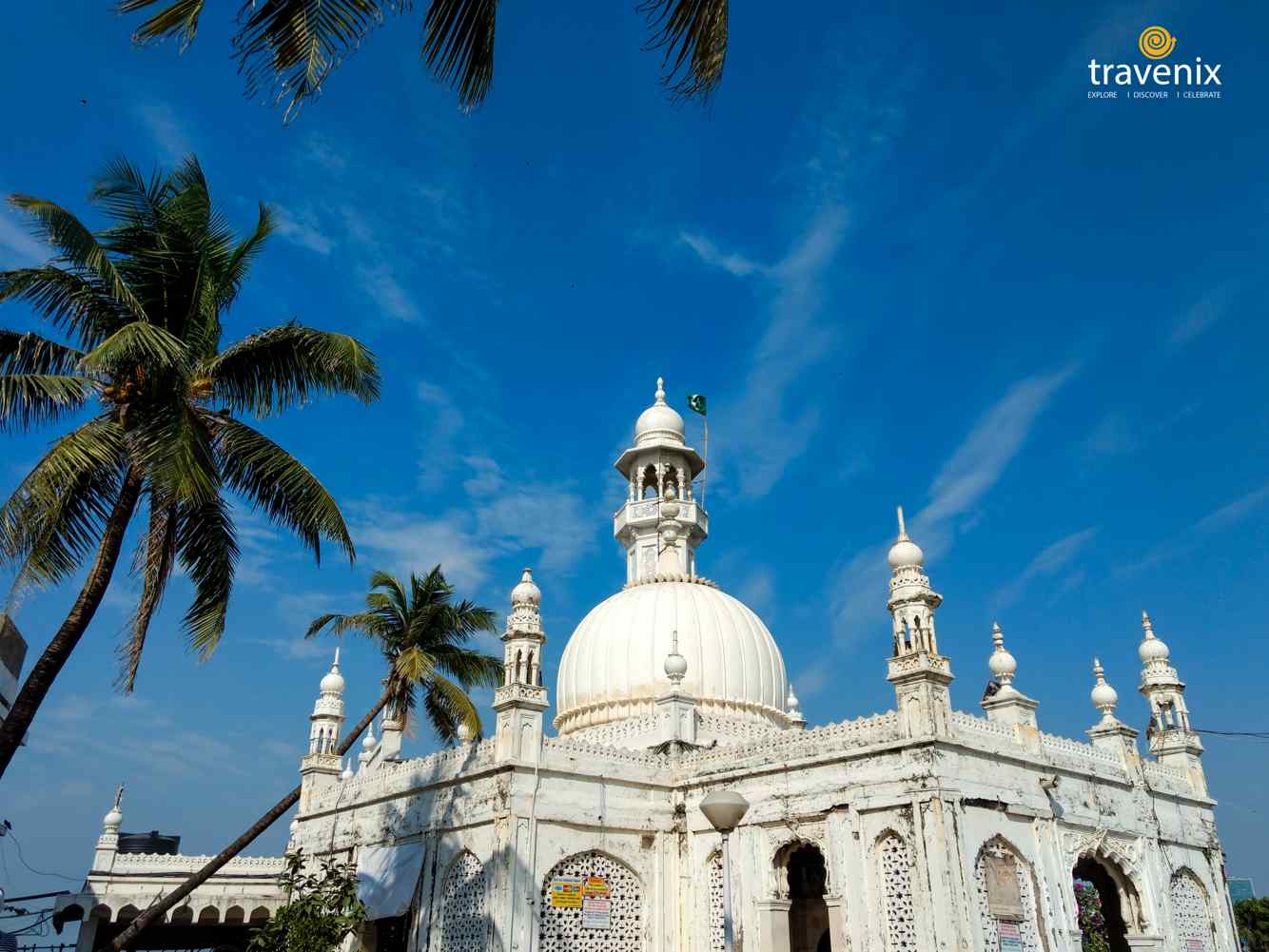 Attractions at Haji Ali Dargah
The holy shrine was built in the earliest years of the 14th century and houses the tomb of the Muslim Sayyed Pir Haji Ali Shah Bukhari. The architecture of the place showcases the Indo-Islamic features through its stunning white marble pillars, domes, and minarets. The combination of cool water and consistent breeze creates a relaxing and pleasant atmosphere to soothe the tense nerves of any visitor.
The tomb is the main attraction here, to which pilgrims from around the world come to pay their respect and offerings. The mirror' decoration on the pillars in the hall of the Dargah makes the place look more aesthetic and attractive. Since the Dargah is situated in the middle of the sea, one can take the Bandra Worli Sea Link to get to Worli, which is another attraction around the place. All in all, this is a great place to spend quality time while being surrounded by the sea.
Timings to visit the Dargah are from 6 AM to 10 PM.
Nearby Attractions:
Shree Mahalakshmi Temple
Nehru Planetarium
Dhobi Ghat Mumbai
Kinara Masjid
Sri Swaminarayan Temple
5. A Visit To Marine Drive
So now the evening is here and night is approaching; it's time to view the nightlife of Mumbai. Marine Drive is the final destination in these 24 hours of Mumbai journey. It is famous for the sunset view and its beauty at night. This arc-shaped boulevard is almost 3.6 km long and seems like a beautiful pearl necklace with all those street lights during the night when viewed from an elevated angle. But before we get immersed in the beauty of the nightlife of Mumbai, we must try some authentic street food on the way.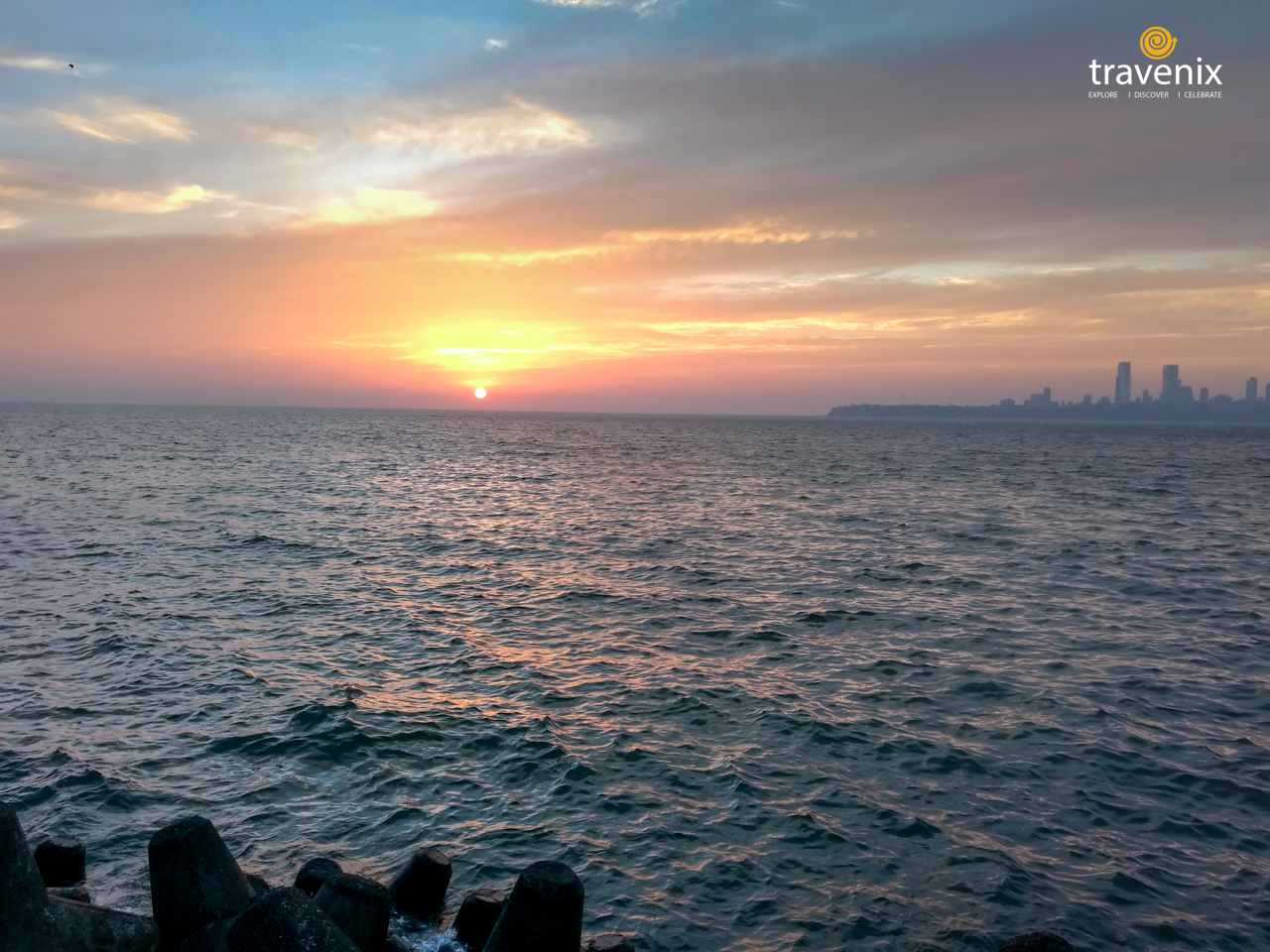 Attractions at Marine Drive
To reach Marine Drive from Haji Ali Dargah, you should go via Girgaon Chowpatty. There you can find a variety of foods like Sev Bhel, Pav Bhaji, Pani Puri, Sandwiches, Chaat, Gola, Tawa Pulao, a variety of Paan, desserts like Faluda, Kulfi and many more.
Eating Mumbai street food while enjoying the sight of sprawling waters of the Arabian Sea is so soothing in the evening time that all your day's tiredness gets faded away. A little further on the same stretch is Marine Drive where you can sit and enjoy the surroundings amid the cool breeze. Later for dinner, you can spot many restaurants with the sea view here which offer a beautiful sea view and serve authentic Mumbai style food.
You can visit Marine Drive at any time of the day. Be it night or day, you will find people here always.
Nearby Attractions:
Gateway Of India
Chhatrapati Shivaji Maharaj Vastu Sangrahalya
St. Thomas Cathedral
Rajabai Clock Tower
Cross Maiden Garden
Jehangir Art Gallery
Tips on getting around efficiently
A decent amount of planning and the right knowledge of the urban layout could help one roam around the city. There are multiple ways to roam around the city; some locations are pedestrian-friendly, whereas for efficient travel around the city one would need to use public transport. Nothing to worry! The city has plenty of transport options to suit the budget and comfort of the travelers.
However, to explore Mumbai in 24 Hours hiring a cab can be the most suitable decision so that you can enjoy every single second of your visit to the place by stopping at the places, locations and street food that attracts you.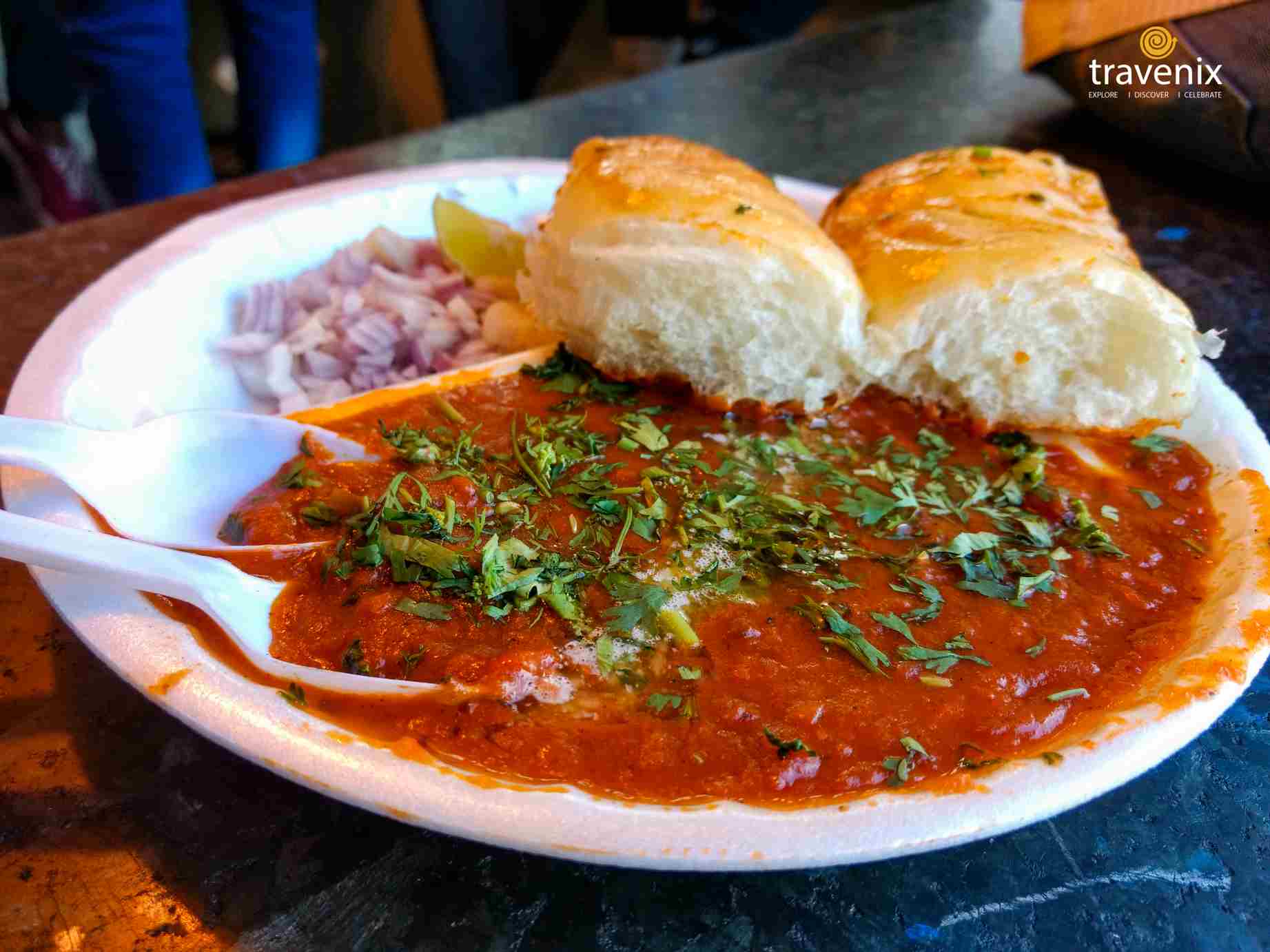 Stay At Mumbai
For your overnight stay in Mumbai, you can locate many hotels and resorts at different locations of the city. Mumbai is the city that got something for everyone. The city offers an array of hotels based on budgets from 5-star hotels to budget-friendly inns.
Final Thoughts
Despite all the tourist attractions the city has to offer, Mumbai also has beautiful historical places where you can go back to the past and explore a little history. Been to Mumbai and didn't shop at least for a souvenier leaves your trip incomplete.  Just a few meters ahead of Marine Drive, there is Gateway Of India from where Colaba Causeway, which is a market in Colaba is very close. There you can shop for a lot of stuff to keep as a souvenir from Mumbai.
If I have missed something which can be covered in the article, don't forget to mention it in the comments. Also, if you want your business to get featured on Travenix or you have your own travel stories to showcase to the world, drop us an email at info@travenix.com. We will help you grab more eyeballs.
Latest posts by Vibha Sharma
(see all)