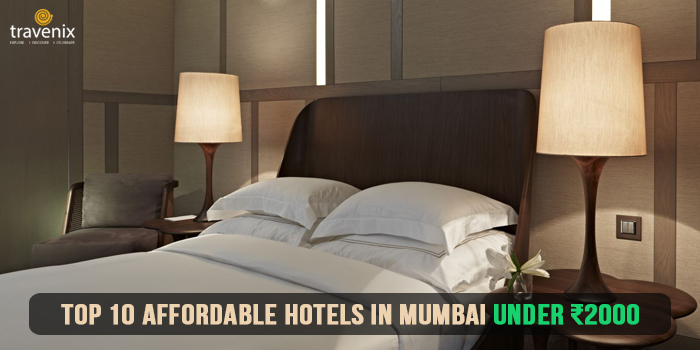 Top 10 Affordable Hotels in Mumbai Under Rs. 2000
As a traveler, it's hard to find a great hotel that won't burn a big hole in your pocket. But if you're planning to come to Mumbai, you can count on us to help you find the best deals available out there. For no-fuss rooms that are ideal for the budget traveler, check out our list of affordable hotels in Mumbai.
Plan A Pocket-Friendly Stay
Basic rooms with TVs, ACs, complimentary breakfast and more — they're all available for under Rs 2000 in Mumbai. All you have to do is go through our top picks and find an area suitable for you; it's actually that simple. But remember, they're all affordable options, so don't expect luxurious rooms there.
1) Hotel Arma Executive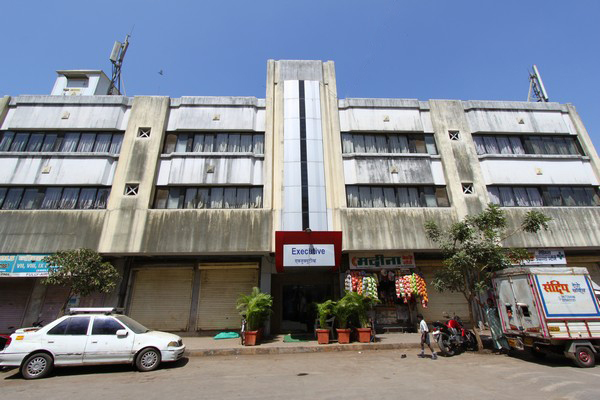 Hotel Arma Executive's proximity to the airport makes it a great option for those travelers who are visiting Mumbai for a short time and who don't want to travel too far to catch their flight. The hotel's room service is always on their feet, so you can expect neat and well-made rooms whenever you drop in. For food, you can visit their restaurant which serves delicious continental fare at affordable rates. Also let the hotel staff know about your flight schedule in advance, they will provide youwith an airport shuttle service. (alprazolam)
Where: Rani Arcade, Shamsudeen Nagar, Jari Mari, Andheri-Kurla Road, Sakinaka
Tariff: Rs 1400 onwards
2) Hotel Alka Residency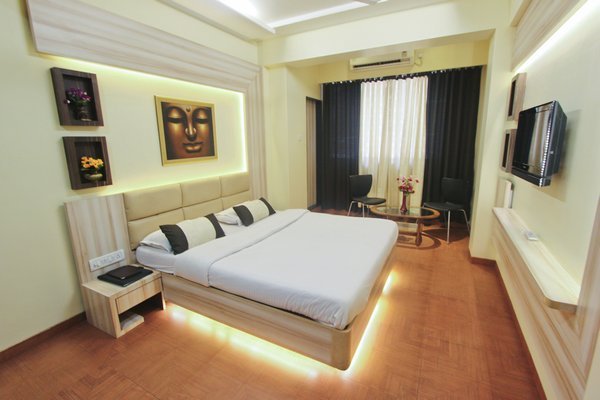 Hotel Alka Residency is situated right next to Thane station, so if you don't mind giving yourself a typical local train experience in Mumbai, it is a great option as accessibility is good. Those who stayed here especially admire the prompt service of the staff, so if you have any concerns, don't hold back. Though their room cost for a night starts from Rs 2500, they keep having discounts every now and then, so it's possible to wrap up your stay in around Rs 1700 per night.
Where: Near Thane Road (W), Station Road, Opposite Ashok Cinema, Thane West, Thane
Tariff: Rs 2000 onwards
3) Hotel Sea Lord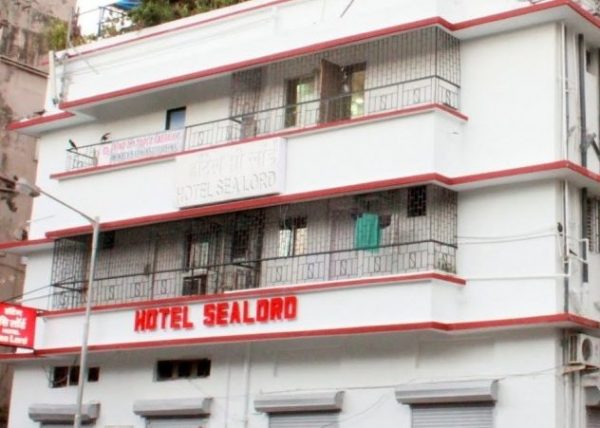 A great choice for solo travelers, rooms at the Hotel Sea Lord are compact. The biggest USP of this hotel is that it is located near the majestic ChhatrapatiShivaji Maharaj Terminus, making travel in South Bombay convenient. So if you're planning to explore the beautiful Victorian architecture, or even if you want to head up north to see the iconic Bandra-Worli sea link, you don't have to worry about travelling too far. However, some of those who have stayed at this hotel in the past, have complained that cleanliness was not that great, so make sure your room is well cleaned before you unpack your luggage.
Where: 167, P. D'Mello Road, Carnac Bunder, Front Of C.S.T. Railway Station New, Terminal
Tariff: Rs 1500 onwards
4) Hotel Alfa Grand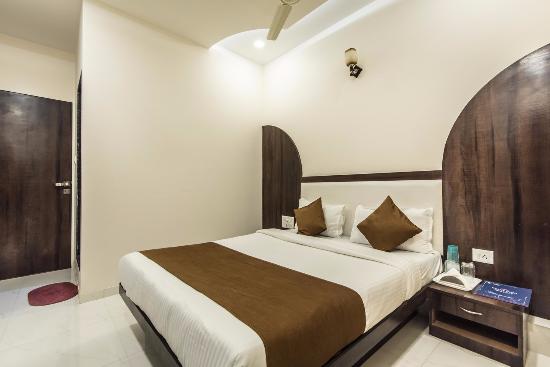 Hotel Alfa Grand's surroundings are congested; but if you're willing to overlook that, be assured you'll get value for your money here. The hotel is near the Andheri area, which is a great place if you want to experience the bubbly nightlife in Mumbai; the metro station is nearby too if you're looking to travel to other areas. Travelers who have stayed here have said the staff is extremely friendly, but room service could be improved.
Where: Saiwadi – Koldongari Link Road, BehindNityan Restaurant, Andheri East
Traiff: Rs 1600 onwards
5) Hotel Cosmo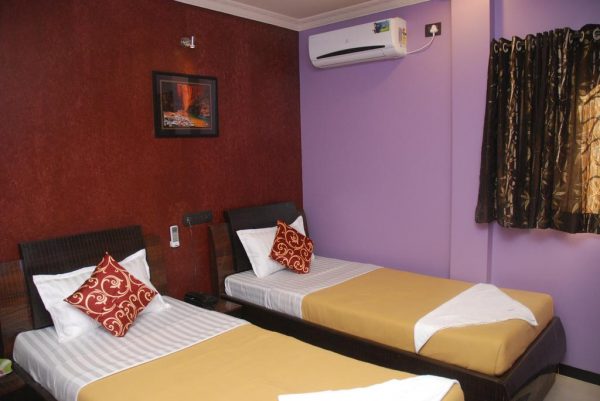 A stay at Hotel Cosmo means that you have public transport all around you, and also have some sightseeing places nearby. Travelers have appreciated their clean rooms, but some of them have noted that they tend to get a little stuffy, as the hotel is in the basement. Their rooms are very basic and ideal for those looking for a budget stay.
Where: Seepz Pocket Cross Road, Near Vijay Nagar Flyover Bridge, Marol Maroshi, Andheri East
Tariff: Rs 1400 onwards
6) Eden Guest House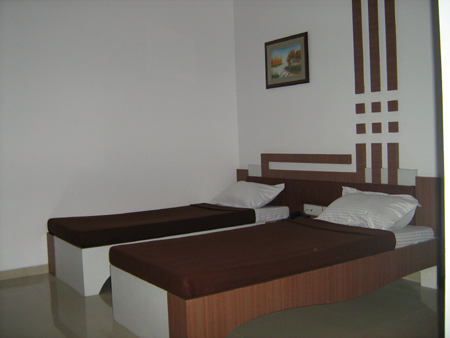 Eden Guest House is one of the best stay options for backpackers in Mumbai. Located close to the International Airport, the Eden Guest House has separate dormitories for males and femalestoo, which start at Rs 400. Their standard rooms are slightly more expensive, but you can still wrap up your stay in around Rs 1500!
Where: No 2-A, Marol Maroshi Road, Opp Seven Hills Hospital, Andheri East
Tariff: Rs 400 onwards
7) Bombay Rooms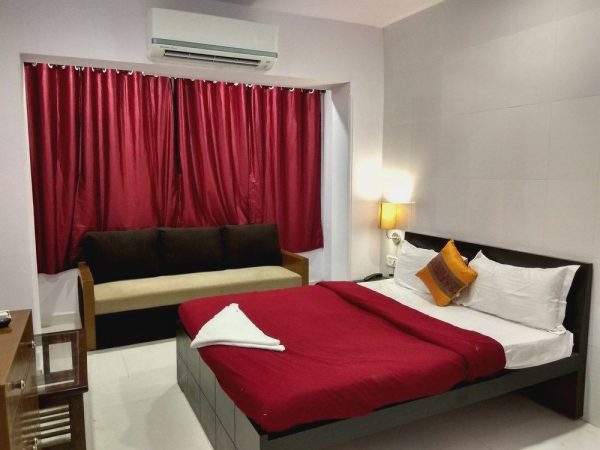 A central location, clean rooms and good accessibility — Bombay Rooms has it all. For all these facilities, the rooms are priced at a very reasonable rate; the rooms start from Rs 1000 onwards. They have basic dormitories as well as suites, so you can take your pick according to your preference.
Where: Bombay rooms, Opp to Crisil House, Kurla road, Chakala, Near to Courtyard by Marriot. Andheri, Andheri East
Tariff: Rs 1000 onwards
8) Hotel Pride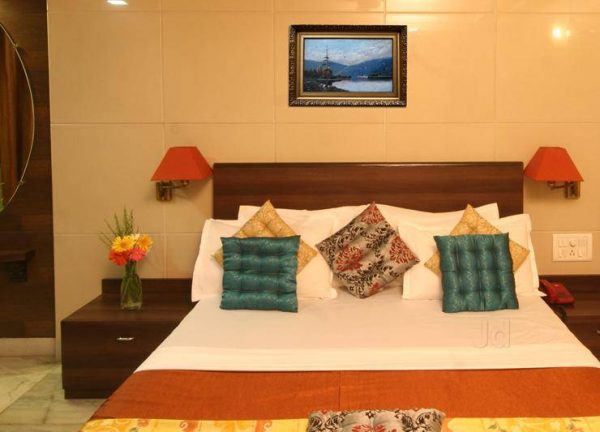 This three star hotel gives you the best of facilities, but unlike all its competitors doesn't charge you a bomb for it. Guests who have stayed here have appreciated the keen detail to hygiene. They say that the rooms are quite spacious too — which is an absolute rarity in Mumbai! It is only five minutes away from Bhandup station, and is easily accessible by road as well; so you don't have to compromise on convenience either.
Where: L.B.S. Marg, Opp. R.R.Paints Co., Next to ICICI Bank and Dreams Mall, Bhandup West
Tariff: Rs 1600 onwards
9) Hotel Liberty Plaza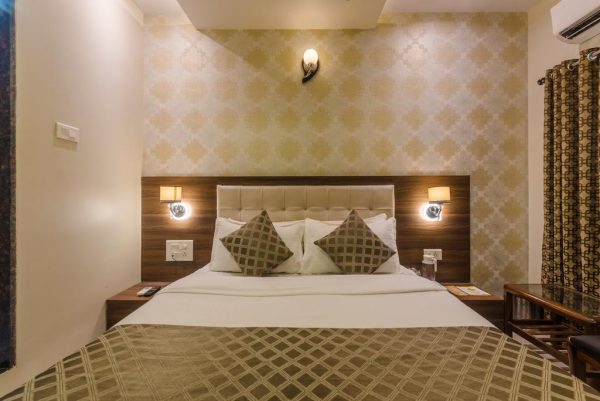 A great budget accommodation, Hotel Liberty Plaza is not very far from the US Consulate, so it is ideal for those coming in for their visas or other work there. The hotel scores well in terms of cleanliness and overall room maintenance; but do not expect an upscale location around it. The staff there is quite friendly; so if you have any complaints, do bring it to their notice right away.
Where: Near Madhuban Toyota Showroom,, Guru Gobind Singh Road, Lal Bahadur Shashtri Rd,, Ghatkopar West
Tariff: Rs 1700 onwards
10) Hotel Kumkum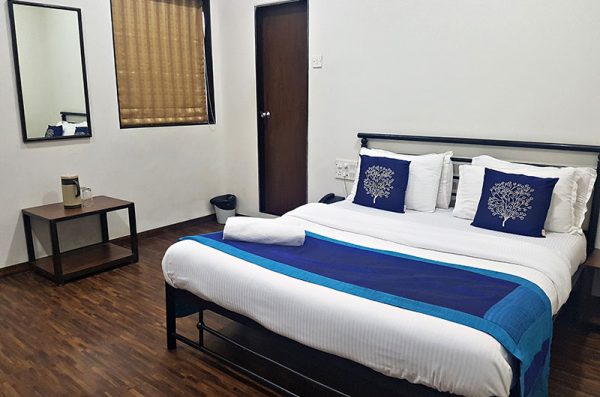 Just 10 minutes away from Mumbai Central station, Hotel Kumkum is convenient for those who have to catch trains while returning. If you are planning to go for some sightseeing, Girgaon Chowpatty beach and Haji Ali Dargah are nearby too. While therooms are extremely neat and well kept, they are slightly small; so they are more suitable for solo travelers or those who do not mind a basic room. The hotel also has a small roof-top café which offers delicious breakfast and snacks.
Where: 165, Lamington Road, Opposite Minerva Cinema
Tariff: Rs 1900 onwards
Mumbai is often called an expensive city, but even for the budget traveler, there are quite a few great stay options. Did we miss out on any other hotels which offer great rooms and services at affordable rates? Let us know about it in the comments section below.
Image Credits: ClearTrip, Trip Advisor, Trip Savvy, Hotel Sea Lord, Booking.com, Eden Guest House, Expedia, Hotel Kumkum, The Thin House
Latest posts by Vibha Sharma
(see all)