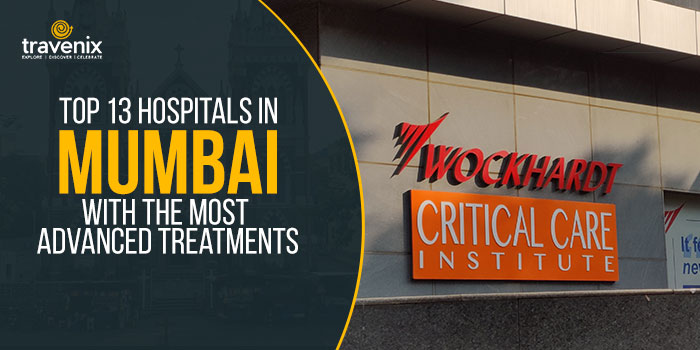 13 Best Hospitals In Mumbai Offering The Best Healthcare
Hospitals are extremely important for a healthy society. Every region across the world that is inhabited by us has the presence of these institutions, either small or large. The bigger cities, especially metros, have the most advanced hospitals in the world, which offer supreme healthcare facilities. Mumbai too has some of the finest hospitals in India.
Heal Yourself
As the most urbanized city in the country, Mumbai has some amazing hospitals that offer the best healthcare facilities with state of the art equipment and the most accomplished doctors and staff. Here, we have listed down the best hospitals in town for your information and assistance.
1. Bombay Hospital
This hospital is ranked among the finest multi-specialty tertiary level medical centers in the country. The doctors here are not only renowned nationally but also known worldwide for their specialization. Because of professional staff, this hospital has patients coming from all across the country. including dignitaries.
Where: 12, Marine Lines, Mumbai – 400 020, India
2. Breach Candy Hospital
Located right next to the former US Consulate which has now moved to BKC, this hospital is right at the center of South Mumbai and has one of the highest nurse to patient ratios in the city, and even boasts of a 1 to 1 ratio in the ICUs. With state of the art technical facilities and an expertise of over 50 years, this is one of the best hospitals in Mumbai.
Where: 60 A Bhulabhai Desai Road Mumbai : 400026
3. Bhatia Hospital
This is one of the oldest hospitals in Mumbai and was founded way back in 1932. Since inception, this hospital has provided the highest standards of patient care with all the latest and most advanced infrastructure facilities and technologies. It is then no surprise that this hospital has won several awards for its services.
Where: Tukaram Javji Road, Tardeo, Grant Road (W), Mumbai – 400 007 India
4. Kohinoor Hospital
A fairly recent addition to the Mumbai hospital scene, Kohinoor Hospital has quickly gained popularity as one of the finest hospitals in Mumbai. A dedicated team of doctors and staff strives to give the very best of medical facilities to patients in a holistic manner here, and does it to perfection.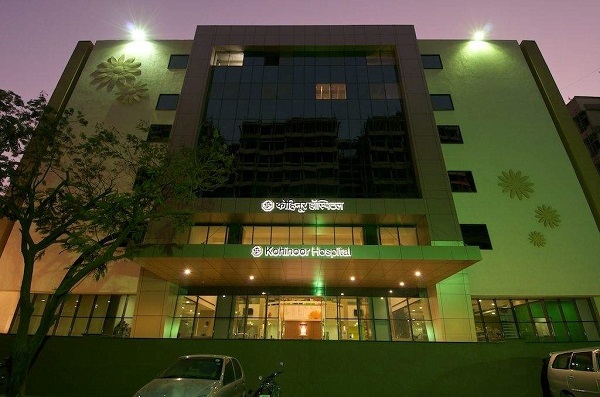 Where: Kirol Road, Off LBS Road, Kurla (West), Mumbai, Maharashtra 400070
5. P.D Hinduja National Hospital And Medical Research Centre
The P. D. Hinduja National Hospital and Medical Research Centre is a nationally acclaimed hospital with world class medical treatment services. It not only draws patients from all across India but also from other countries. With 381 beds, including 57 critical treatment beds, this hospital is indeed one of the best hospitals in India.
Where: Veer Savarkar Marg, Mahim, Mumbai-400 016 India
6. Dr L H Hiranandani Hospital
Located in Hiranandani Gardens Powai, this modern hospital is one of the first hospitals in India to get accredited by the National Accreditation Board for Hospitals and Healthcare Providers. With 240 patient beds, modern facilities and trained doctors and staff, this hospital is considered one of the best in the city.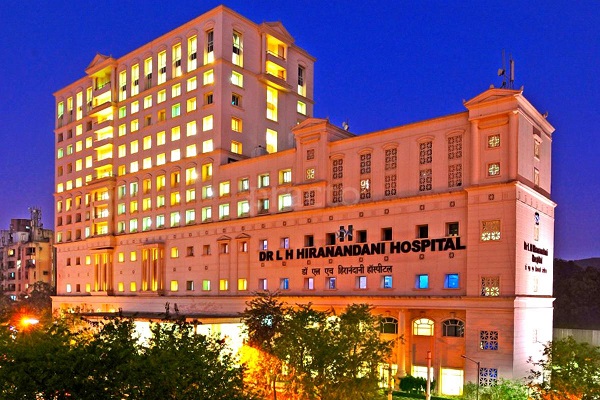 Where: Hillside Avenue, Hiranandani Gardens, Powai, Mumbai 400 076
7. Lilavati Hospital And Research Centre
Formed by the Lilavati Kirtilal Mehta Medical Trust in 1978, this hospital has become the go to place for many ailing from illnesses in Mumbai and across the country. This charitable trust also makes sure that they distribute clothes and medicine in the rural areas and set up clinics in these ill-equipped regions.
Where: A – 791, Bandra Reclamation, Bandra (W), Mumbai – 400 050. India
8. Tata Memorial Hospital
Founded in 1941, this place has nearly 43000 new patients every year coming from all across the world to get treated by some of the finest healthcare facilities in the world. It is also said that nearly 60% of the cancer patients coming here are treated almost free of charge.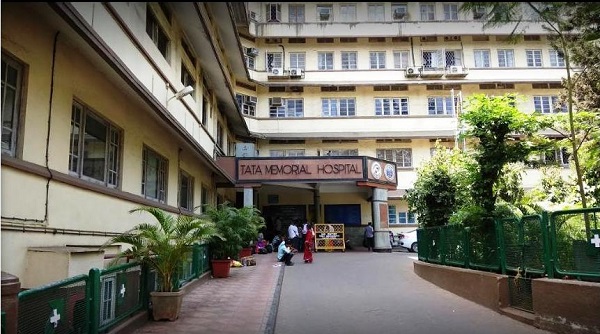 Where: Dr. E Borges Road, Parel, Mumbai – 400 012 India
9. Jaslok Hospital
One of the most prominent names in the Mumbai hospital scene, Jaslok Hospital and Research Centre comes with 364 beds which include 75 ICU beds. With more than 265 consultants and 140 fully trained resident doctors, this is one of the largest hospitals in Mumbai, and attracts patients from all over the world.
Where: 15 – Dr. Deshmukh Marg, Pedder Road, Mumbai- 400 026
10. Kokilaben Dhirubhai Ambani Hospital
This enormous hospital in the 4 Bungalows area of Andheri boasts of 715 beds and 1 million square feet of space. With state of the art infrastructure and technical facilities, this hospital has quickly become one of the finest in the region and serves hundreds of patients on a daily basis.
Where: Rao Saheb Achutrao Patwardhan Marg, Four Bunglows,Andheri (W) Mumbai
11. Nanavati Hospital
This hospital located in Vile Parle is one of the biggest in the city and has over 352 beds. Launched back in 1951, this hospital has since then served thousands of patients who have come here seeking treatments. It also has a cancer treatment facility, which was launched in 2013.
Where: Swami Vivekanand Marg, Vile Parle West, Mumbai, Maharashtra 400056
12. Wockhardt Hospital
This hospital has its chain spread throughout India and over 20 countries around the globe. It is India's 5th largest Pharmaceutical and Healthcare Company.  To reach their customers better, they have GPS enabled ambulances to get the details of critical patients. Its branches have partnered with Partners Medical International, Boston, USA and many more.
Where: South Mumbai A New Age Hospital 1877, Dr.Anand Rao Nair Road, Near Agripada Police Station, Mumbai Central (E), Mumbai- 400 011
13. Holy Spirit Hospital
It was founded in 1967 by the Missionary Sisters Servants for out-patients. As time passed by, they spread their wings and became a municipal hospital with the best high-class infrastructure facility and other services. The treatment model caters to the poor section of the society. They are a NABH accredited hospital and have received the ISO 9001:2008 certification for diagnostic service.
Where: Holy Spirit hospital, Mahakali caves Road, Andheri East, Mumbai – 400093
Conclusion
Have you ever made a visit to a hospital? Seeing doctors and the staff tirelessly working to help heal others is something you don't see on an everyday basis and this is what sets these places apart from others. Mumbai has many more such hospitals that we haven't mentioned in the list but those too work to help patients every single day and we are proud to have such amazing institutions in our city.
Latest posts by Vibha Sharma
(see all)