10 Best Places in Mumbai For Meditation and Inner Peace
Meditation is an extremely healthy practice that should be implemented by each and every one of us, especially those who live in cities like Mumbai where life moves at a very quick pace and there is hardly any time to slow down and relax. In such a case, meditation is the process of unwinding and discovering yourself, which helps you calm down too.
Discover Peace
In such a big city like Mumbai, it is only natural that many meditation centers have popped up which offer people a break from the stressful lives of today and help them relax. Here, we have listed down the top places across town where you can meditate.
1. Mumbai Meditation Centre
This place in Vikhroli provides a peaceful haven away from the hustle-bustle of Mumbai and helps you clean your mind and body through meditation every day. This place gives you a chance to either have a private introduction or join a regular open seminar and rejuvenate.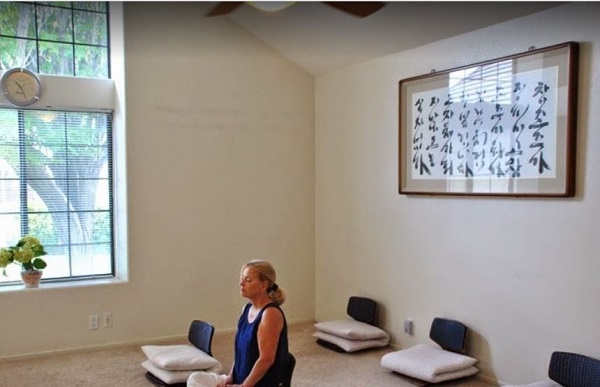 Where: 1109 A-Wing Kailas Business Park, Next To Kailas Complex, Park Site, Vikhroli West, Mumbai, Maharashtra 400079
2. Temple Of Knowledge, Art Of Living Centre
A branch of the world famous organization – Art of Living, this center in Mumbai offers various ways of meditating and also teaches different aspects of yoga, especially hatha yoga. With regular classes every week, this place is the perfect destination to gain peace.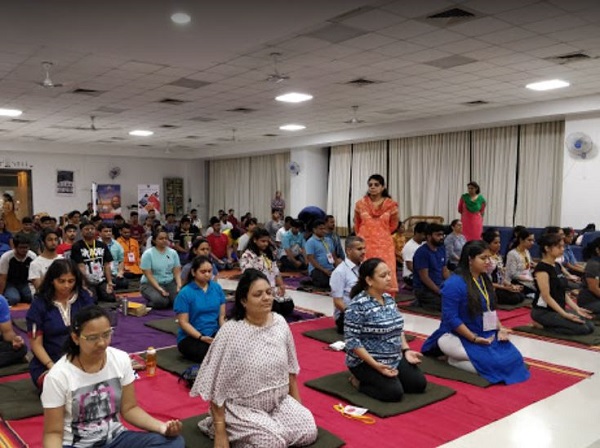 Where: D-2, Parmeshwari center Near, Pandit Madan Mohan Malaviya Rd, MTNL Colony, Keshav Pada, Mulund West, Mumbai, Maharashtra 400080
3. Osho Meditation Centre
You can relax and meditate at the Osho Meditation Centre in Juhu. Various forms of meditation are available here; and you can relax, unwind and rejuvenate and get peace of mind too. Even for busy people, they have special meditation sessions so that everyone can meditate whenever they get time.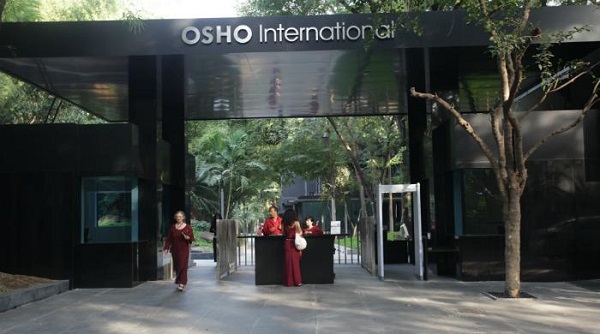 Where: 24, North South Road Number 2, Opp. Bhaidas, Swastik Society, Juhu, Mumbai, Maharashtra 400056
4. A1 Tao Zen Meditation Dojo
This place teaches you 5 stages of meditation to achieve Zen. Their meditation techniques help you develop your mind and spirituality and also work as a stress buster and emotional healer. This is not your traditional meditation where you have to sit and meditate in silence though, it has some movement involved.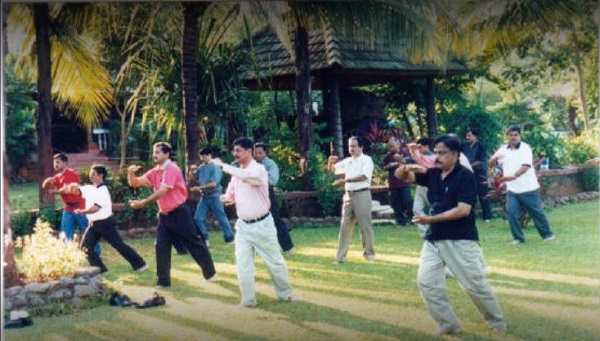 Where: C-link Apartment, New Link Road, Goregaon West, Mumbai, Maharashtra 400104
5. Vipassana Any-Time Meditation Centre
For those who wish to practice Vipassana meditation, this place in Grant Road is a cozy retreat for meditating and finding your inner self. While the center is pretty small, it has the advantage of being extremely peaceful; hence, fostering a great environment for meditation.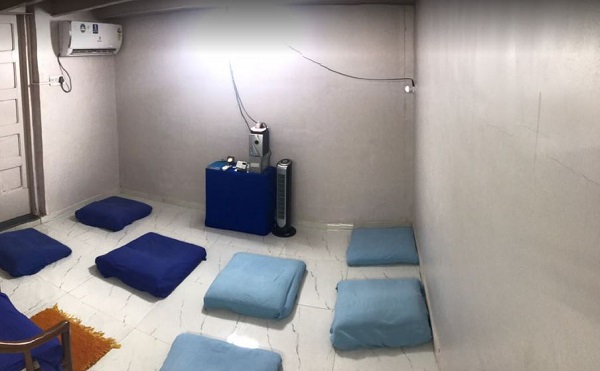 Where: #8 Block B, Grant Road East, Bharat Nagar, Grant Road, Mumbai, Maharashtra 400007
6. Brahma Kumaris Raja Yoga Center
Brahma Kumaris is known for its amazing meditation courses for Raja Yoga. This method provides practical understanding of the relationship between spirit and matter and the classes lead to self-realization and help you create a deeper connection with yourself. This course helps you bust your stress, reduce your temper and helps even with positive thinking and self-esteem.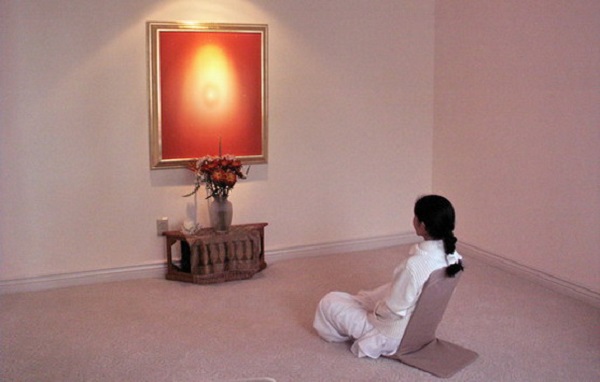 Where: Ghatkopar, Borivali, Chembur, Khar, Mulund
7. Global Vipassana Pagoda
This international symbol of peace in Gorai is a beautiful structure that shimmers throughout the day when it reflects the sunlight that falls on its golden surface. The meditation hall here can hold up to 8000 people at a time and many come here to practice Vipassana meditation. The tranquil surroundings are an additional plus point for this place.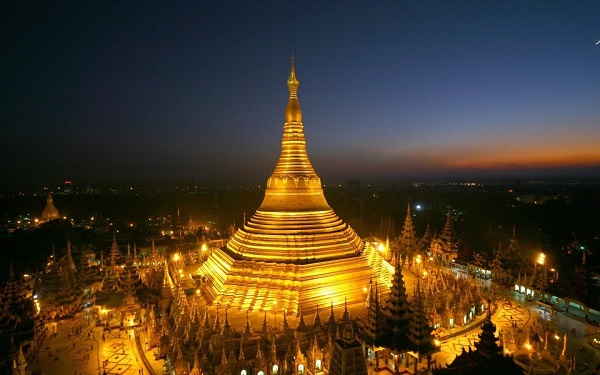 Where: Global Pagoda Road, Next to Esselworld, Borivali West, Gorai Village, Mumbai, Maharashtra 400091
8. YSS Mumbai Kendra
YSS stands for Yogoda Satsanga Society of India and it has centers throughout the country which profess meditation and help thousands achieve inner peace, get de-stressed and bring harmony into their lives. You can enroll for the yoga satsang lesson and experience peace and divine consciousness.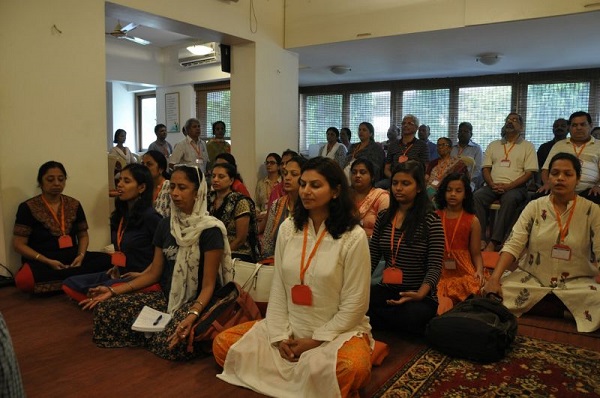 Where: Aashirwad Building,, 20/19 Tilak Road Extension,, Near Wadala Bus Depot, Wadala West, Mumbai, Maharashtra 400031
9. Sawan Kirpal Ruhani Mission – Rajinder Ashram
One of the outreach centers of the Sawan Kirpal Ruhani Mission, this place in Goregaon serves as a brilliant location for meditation, and along with that also offers a dispensary, book stall, library and satsang book stall as well. This place has branches throughout the country and can be trusted for your inner peace.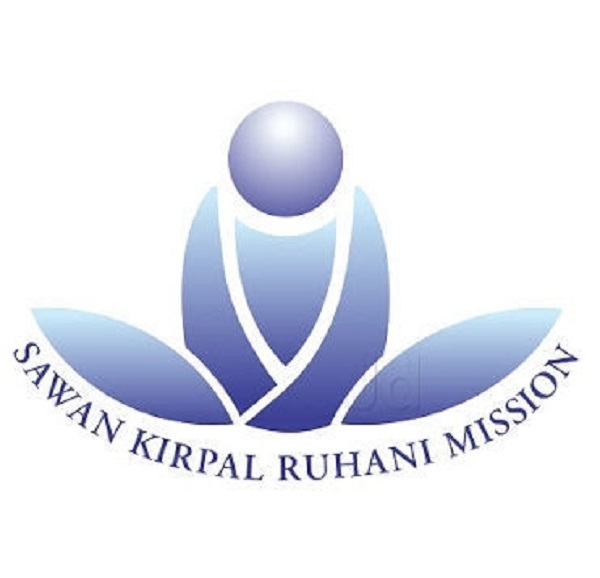 Where: Meditation Center 3rd/4th Floor, Washington Plaza, Topiwala Lane, Near Goregaon Railway Station, Goregaon (West), Goregaon West, Mumbai, Maharashtra 400104
10. Samarpan Meditation Centre
This spot serves as a great place for meditation in Mulund and you can see hundreds of people gather here on a regular basis to unwind and relax. This form of samarpan meditation allows you to completely surrender the physical world and transcend into a totally different realm.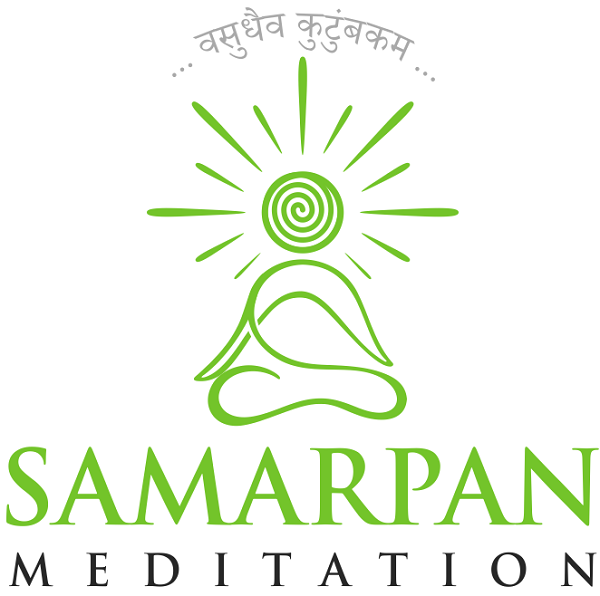 Where: Old Pragji Sundarrji Building, (Mochi Wala Building), N.S Road, Next To Mulund Police Station, Mulund West, Mumbai, Maharashtra 400080
Meditation is an extremely healthy practice that must be done on a regular basis by one and all to remain healthy not just physically, but even mentally. If you've ever been to any of the above listed places or practiced meditation, do let us know your experiences in the comments below.
Image Credits: Mindful, Samarpan Meditation, Just Dial, YSS Kendra, YouTube, The Brahma Kumaris, Vijay Bhatia, A1 Tao Zen Meditation Dojo, Osho, Varun Haria, Mumbai Meditation Centre
Latest posts by Vibha Sharma
(see all)