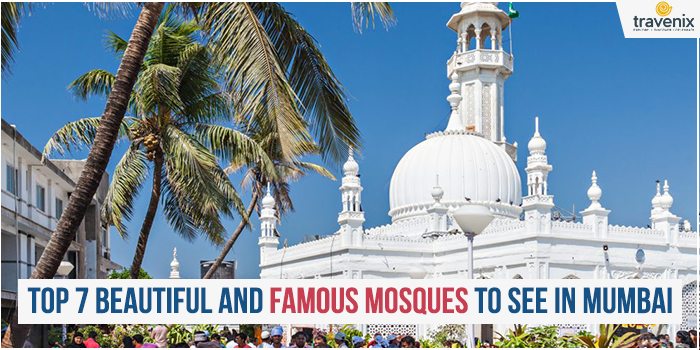 Top 7 Beautiful and Famous Mosques To See In Mumbai
Mosques are religious sites and places of worship for people following Islam. Known for their beautiful architecture and calligraphy on the walls, these places exude a lot of architectural brilliance. India has a vast number of mosques but there are a few that stand apart from the rest. 
Of Aesthetics, Peace And Tranquility
There are many huge and historical mosques located in Mumbai and a few of these have also become important landmarks in the city and are commonly found in every tourist's itinerary. Let's start out our journey to discover the best mosques in Mumbai!
1. Haji Ali Dargah
Located just off the coast of Worli on an islet, the Haji Ali Dargah can easily be spotted against the backdrop of the Arabian Sea. Made in 1431 in the memory of Sayed Peer Haji Ali Bukhari, Haji Ali has the tomb of this saint. The whitewashed structure of the mosque is quite photogenic too and the walk along the causeway to the mosque with water on both sides is something that every person visiting Mumbai must experience.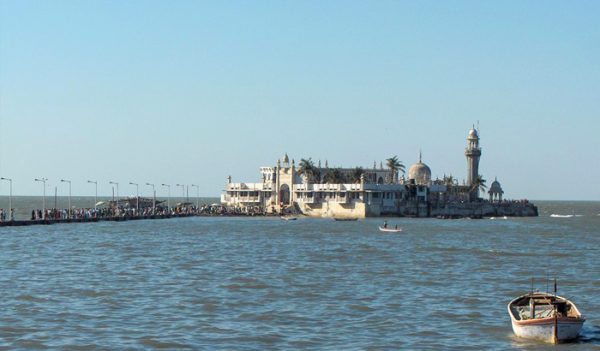 Where: Dargah Rd, Haji Ali, Mumbai, Maharashtra
2. Jama Masjid
The largest and oldest mosque in Mumbai, Jama Masjid is located in the southern part of Mumbai near Crawford Market. The original structure of the mosque was destroyed by the British in 1770, however, the current structure too dates back to 1802 and also has a water tank inside it! The architecture of this building is quite magnificent.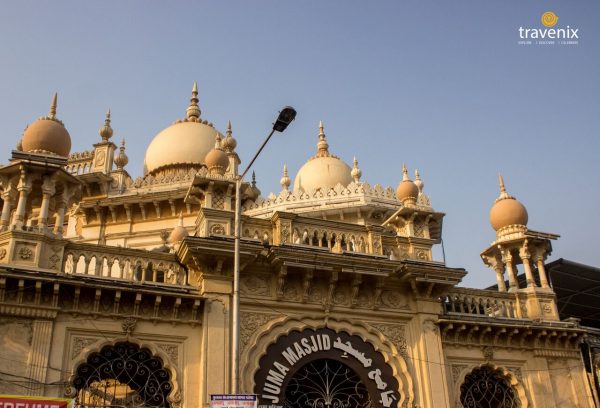 Where: Jama Masjid Building, Nagdevi St, Lohar Chawl, Kalbadevi, Mumbai, Maharashtra 400003
3. Minara Mosque
This beautiful mosque in older regions of Mumbai is located near the bustling Mohammed Ali Road and is an iconic structure in the area. This building has become a landmark and while it looks elegant during the day, its beauty is further amplified with the lighting at night. It is also the first mosque in Mumbai to shift to solar power.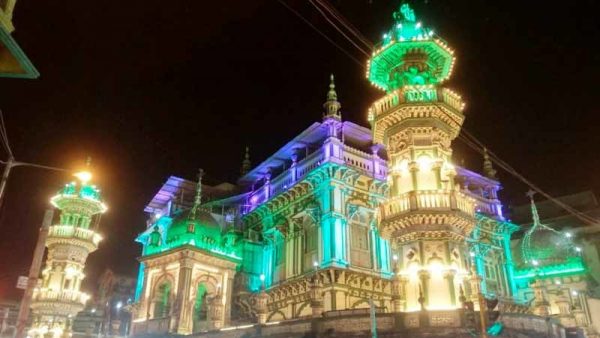 Where: Station Road, Mangal Bazar, Shikawa Tola, Daksh Darwaza, Mohammed Ali Road, Pydhonie, Mandvi, Mumbai, Maharashtra 400003
4. Moghul Masjid
This 158-year old mosque in Dongri region of South Mumbai is different from all the other mosques in the city. It is a place that will transport you to ancient empire of Persia with its ornate carvings and calligraphy on the walls along with a pond and fountain. Built to resemble the mosques in Shiraz, Iran, this mosque is indeed a window to Iran in Mumbai!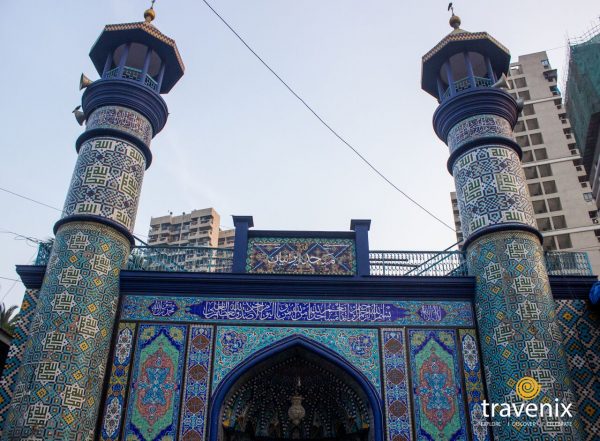 Where: Imamwada Road, Umerkhadi, Mumbai, Maharashtra 400009
5. Al Tayyebi Masjid
This is a Dawoodi Bohra Masjid and is located in the Masjid Bandar area. It is a historical place and features seven spires on its front facade called the sattad. Sattad means seven stars and that represents the seven stars that are on the seven spires. It is located very close to the station and can be accessed with ease.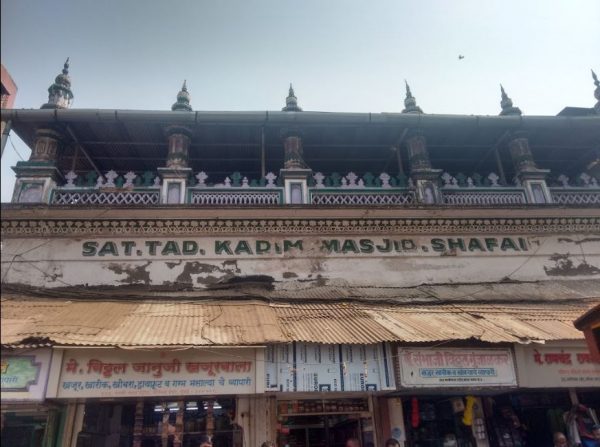 Where: Near Masjid Bandar Station
6. Bandra Grand Mosque
As its name suggests, this is indeed a grand mosque and is always buzzing with people throughout the day. It is located very close to the Bandra suburban railway station and has a huge structure to accommodate hundreds of worshipers on a daily basis.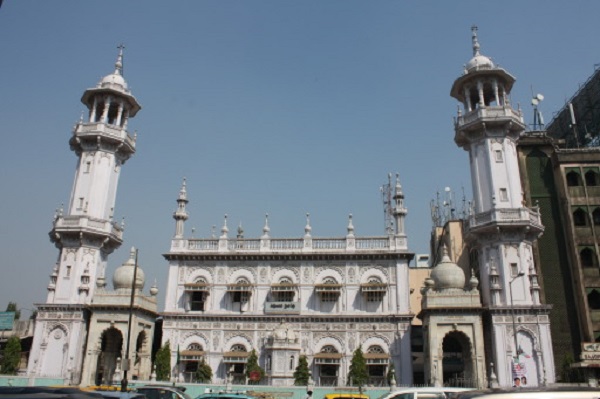 Where: SV Road, Bandra
7. Mahim Dargah
This is the tomb of Makhdoom Ali Mahimi Shafi'i where he was buried in 1431. Today, the dargah here is visited by thousands on a regular basis to pay respects to the saint. Every year, the Urs festival is celebrated here and millions of devotees come to attend it.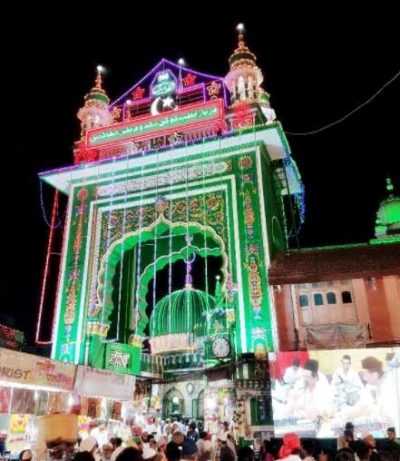 Where: AS Gaya Marg, Wanjawadi, Mahim West, Mahim shareef, Mumbai, Maharashtra 400016
If you have visited any of the above-listed mosques, do let us know about your experiences in the comments below. If you are coming to Mumbai for the first time and are interested in getting to know the cultures of the city, you must check out the mosques, the best temples in Mumbai and the best churches in Mumbai. Do not forget to send write to us about your experiences in the comments!
Image Credits: Smarter Travel, Makemytrip, Times of India, jriou.org, JustDial, Ahmad Nabeel

Latest posts by Vibha Sharma
(see all)