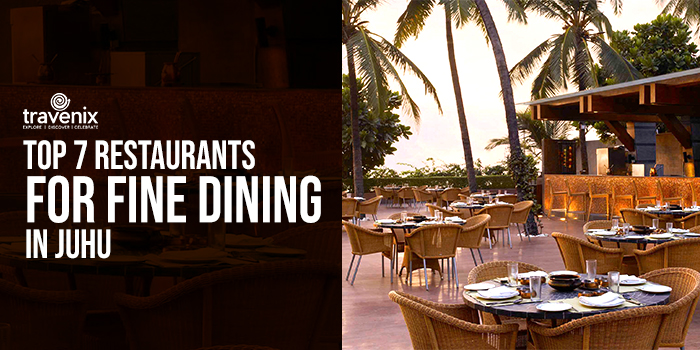 Top 7 Restaurants For Fine Dining In Juhu
Juhu may be known for its upscale residential complexes and celebrity homes along with attractions like the Juhu Beach. However, all this doesn't overshadow its restaurant scene. In fact, Juhu is home to some of the finest restaurants in Mumbai.Whether you're looking for something that is light on your pocket or a place that is fancy, Juhu has it all. 
Every Foodie's Heaven – Juhu
Juhu's restaurants surpass our expectations every single time we visit them. The sheer variety of dishes and cuisines available there is mind-boggling. Even if you're looking for a place to party all night, Juhu has some amazing clubs and lounges for you to shake a leg! Let's check out the best of them.
1. Gadda Da Vida
When we're talking about restaurants in Juhu, it'd be a crime to not start off with Gadda Da Vida. This beachside restaurant gives you spectacular sunset views over the Arabian Sea and is definitely one of the finest places with a sea view in Mumbai. While you're here, don't forget to munch on some fine continental delicacies.

Where: Lobby Level, Novotel, Balraj Sahani Marg, Juhu Beach, Mumbai, Maharashtra 400049
2. Razzberry Rhinoceros
This restaurant by the Juhu Beach is a great place to hangout every night. Do not miss out on the sunset here post which you can have a romantic candlelight dinner with your loved one. They have some of the fanciest Lebanese and Italian dishes on the offer and you could choose to sit in their indoor area as well.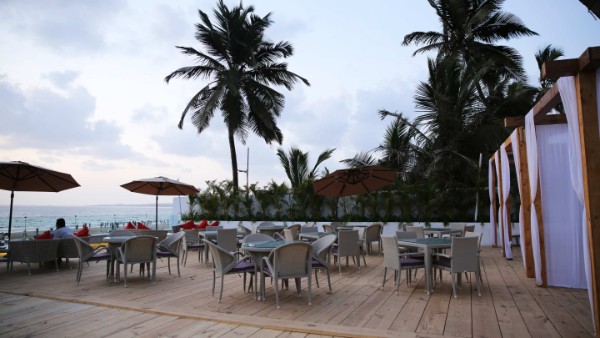 Where: Hotel Bawa Continental, Juhu Tara Road, Uditi Tarang Housing Colony, Airport Area, Juhu, Mumbai, Maharashtra 400049
3. Prithvi Cafe
Located in the iconic Prithvi Theater, Prithvi Cafe has quickly gained popularity for its fast-food, lively ambience and every-bubbling crowd. While most of the restaurants and cafes in Juhu are slightly on the expensive side, Prithvi Cafe is the perfect place to head to if you're on a tight budget. Their dishes are quite affordable.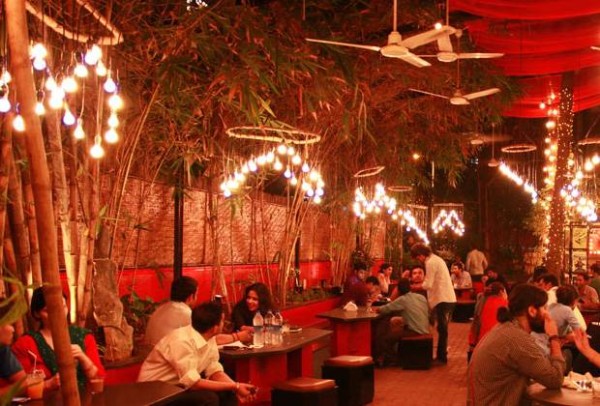 Where: Prithvi Theatre, Janki Kutir, Juhu Church Road, Juhu, Mumbai
4. Yeda Republic
This one is specially for the party animals. Mainly a bar and lounge, this place has a separate restaurant area as well where you can peacefully sit and gorge on their delicacies before jumping off to the lounge and downing some Margaritas! They even have a dance floor where you can dance your way into the night with your friends!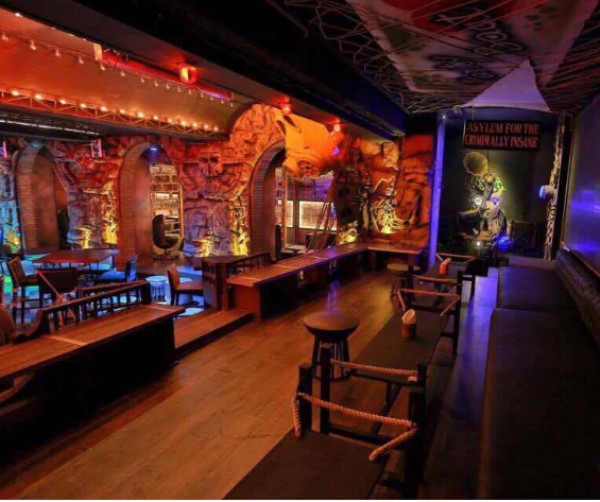 Where: Hotel Ramee Guestline, A.B. Nair Road, Opposite Novotel, Juhu, Mumbai
5. Tanatan
If you're looking for a place to try out some exotic Indian dishes, there can be no competitor to Tanatan. This restaurant in Juhu serves some of the most unique modern Indian dishes like Neer Dosa, Mangalorean Chicken and more. They even have live performances on some days of the week to keep the atmosphere upbeat.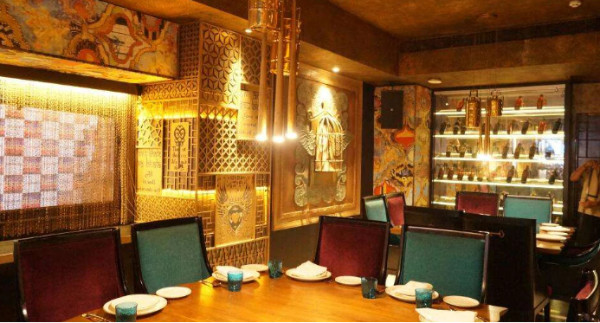 Where: 462, A.B. Nair Road, Opposite Novotel, Juhu, Mumbai
6. B – Kitchen and Bar
Serving some of the finest Mexican, European and Asian dishes, B – Kitchen and Bar has carved a niche for itself in Juhu. The food here is cooked to perfection and the ambience only complements this. Moreover, they are open almost throughout the day so that you can have your favorite dishes whenever you wish to! They even have some great vegan options.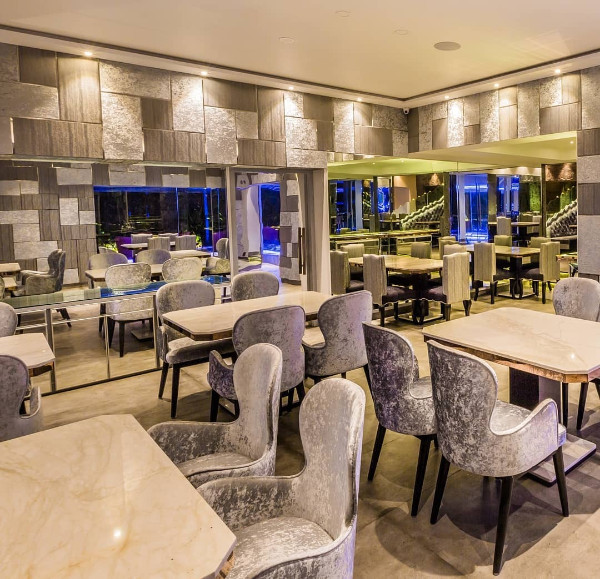 Where: Ground Floor, Near Aza ,Kishore Kumar Bungalow, Juhu Tara Road, Juhu, Mumbai
7. Estella
Yet another restaurant with a spectacular sea view of the Arabian Sea, Estella serves up some fresh seafood and is the go-to destination for all seafood lovers of the area. While the restaurant opens at 6PM, do try to reach when it opens to get some fine sunset views. Do not miss out on the Wild Mushroom Risotto and the Chicken Skewers here.

Where: Ground Floor, Nichani Kutir Building, Opposite HDFC Bank, Juhu Tara Road, Juhu, Mumbai
Have you been to any of the above-mentioned restaurants in Juhu? If so, do write your reviews down in the comments section below. If you do know of any other cool restaurants in Juhu, let our readers know in the comments!
Image Credits: Zomato, Just Dial, Sloshout, LBB, HighApe, 
Latest posts by Vibha Sharma
(see all)