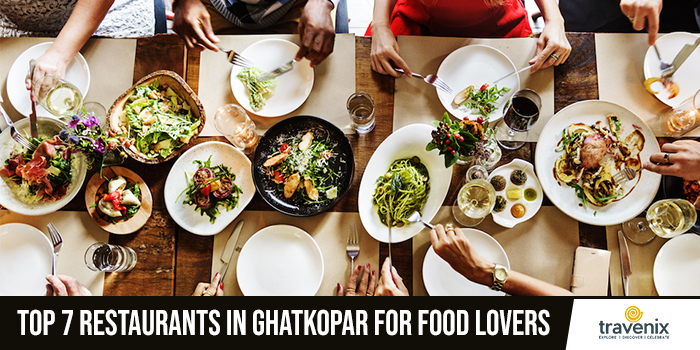 Top 7 Restaurants In Ghatkopar For Food Lovers
Foodies rave about Ghatkopar for the brilliant dosa varieties in its Khau Galli. If you want to try the best street food that Mumbai has to offer, it's definitely a place that'll delight you. But if you're looking for some cafe or fine-dining options, Ghatkopar's restaurants are a better choice.
Best Restaurants In Ghatkopar
From burgers to quick bites and fusion food, we've tried to list down everything that Ghatkopar has to offer. So whether you're in the food for something desi or something exotic, there is something for you in our list of best restaurants in Ghatkopar.
1. Shuruwat
This vegetarian-only restaurant is a good pick when you're in a hurry to finish off a meal and are on a tight budget. Shuruwat's prompt service, affordable rates, and huge portion sizes mean you'll not be complaining about the lack of time or money!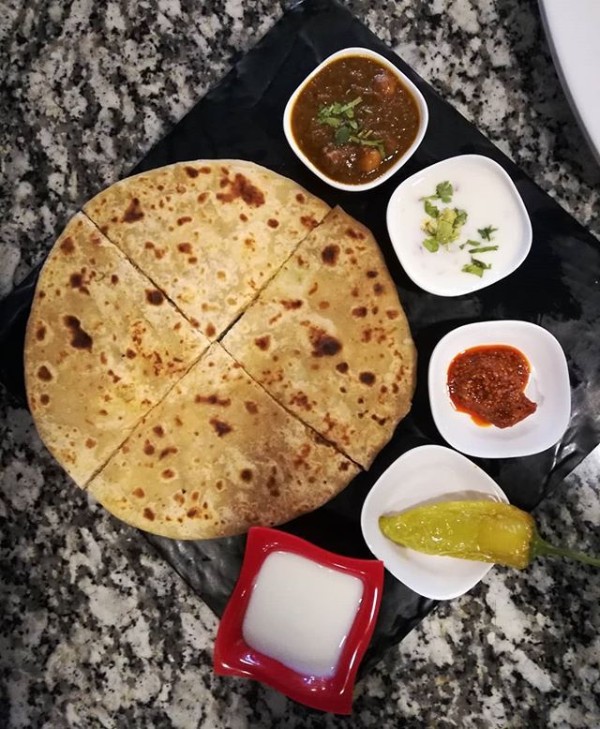 Talking about the food, it's tasty enough to convince yourself to visit it again soon. Their Pav Bhaji, Garlic Bread, and Schezwan Rice are highly recommended.
Where: Opposite Neelkanth Business Park, Vidyavihar, Ghatkopar West, Mumbai
2. TGI Friday's
TGI Friday's is a happening place that is known for its lively ambience and delicious food. As you enter the restaurant, its bright red seats and walls covered in sports gear instantly command your attention.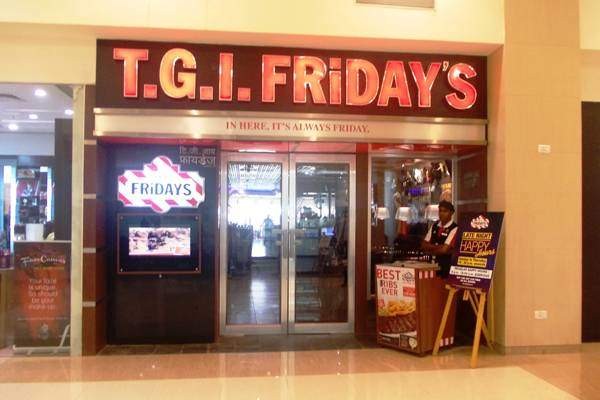 It's much like your typical American sports bar, but only fancier. The rates are on the expensive side too. But if you don't mind spending some extra dimes for good food, head there. Their chicken wings and burgers are to die for!
Where: Ground Floor, R City Mall, LBS Marg, Ghatkopar West, Mumbai
3. Food And Taste Theory
Bored of the same old pizzas, burgers and pasta options everywhere? Trust Food And Taste Theory to get the foodie in you excited! Any restaurant that can give a glamorous makeover to upma deserves a pat on the back.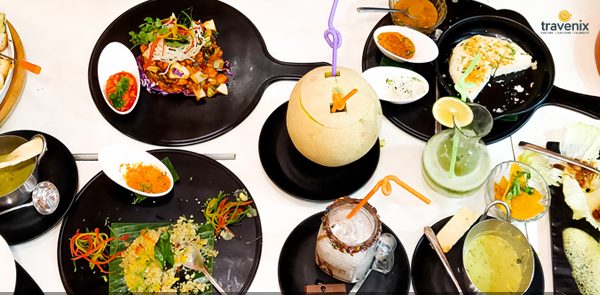 Their couscous upma, which is garnished with three types of bell peppers and grated coconut, is a dish that impressed us with its simplicity. But they've got a lot of other fancy stuff too. From stuffed courgette rolls to Xalapa corn soup, you can check out all their best offerings in our article on the best dishes at Food And Taste Theory.
Where: 400077, C-WING, RB Mehta Marg, Sindhu Wadi, Ghatkopar East, Tilak Rd, Mumbai, Maharashtra 400077
4. Rainforest Resto-Bar
Rainforest Resto-Bar promises to give you a unique experience of dining in a forest in the middle of the city. Its interiors are dimly lit and covered with foliage to make it look like an indoor rainforest. Its unique theme is definitely its selling point, but the food options are decent too. Their veg and fried seafood platters are highly recommended.

Where: R City Mall, LBS Marg, Ghatkopar West, Mumbai
5. Zaffran
Known for maintaining a high standard of decor and food, Zaffran sees a packed house on almost all weekdays. If you're looking for a quiet lunch, Zaffran can be a disappointment. But if you don't mind waiting for a little to get your table, you'll be rewarded with a scrumptious meal. Their special Murgh Biryani and Gosht Biryani are definitely the stuff of legends. We can't get enough of it!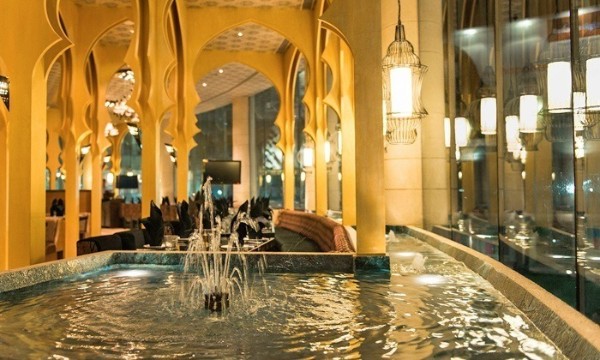 Where: 1st Floor, R City Mall, LBS Marg, Ghatkopar West, Mumbai
6. Indigo Delicatessen
This elegant restaurant chain is well-known for its large continental spread and light international deli delicacies. It's mainly known for its kickass burgers and gourmet pizzas, but we've gone beyond the obvious to explore their food choices. Our list of recommendations includes their Eggs Florentine and Drunken Waffles. Be warned though, the food there can be a little taxing on your wallet.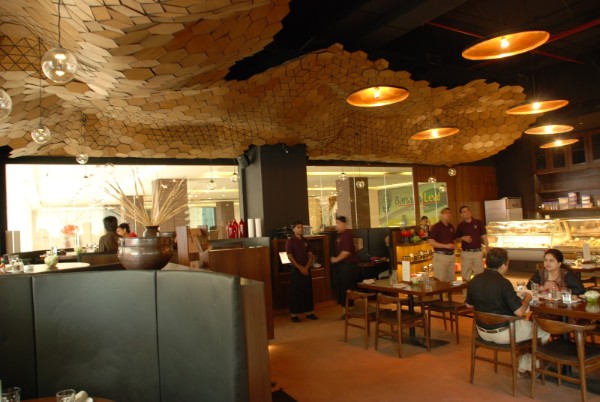 Where: 3rd Floor, R City Mall, LBS Marg, Ghatkopar West, Mumbai
7. Village- The Soul Of India
Want to taste delicacies from all over India? Village – The Soul of India offers it all under one roof with an ambience of a traditional village. Be amused by the sights of colorful curtains hanging from its ceiling and be spoilt for choice as you sample some of the best street food available throughout India. From Gujarati dhoklas to Bengali sweets, you'll get to taste it all!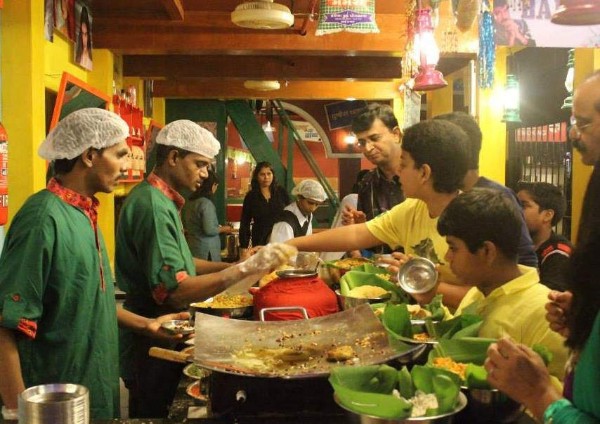 Where: 3rd Floor, North Wing, R City Mall, LBS Marg, Ghatkopar West, Mumbai
Do you know of any other good restaurants in Ghatkopar? Please share with us your suggestions in the comments section below.
Image Credits: Just Dial, Rough Cut Blogspot, NearBuy, Rainforest
Latest posts by Vibha Sharma
(see all)