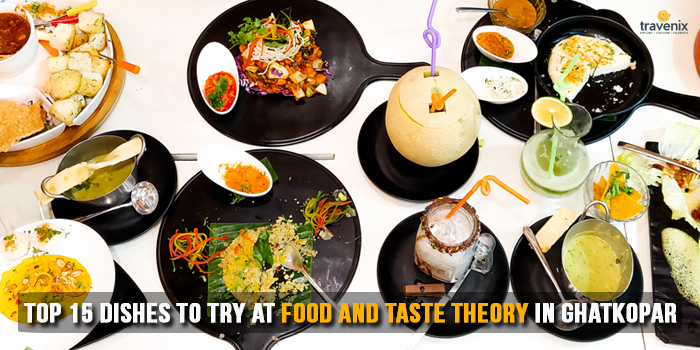 Top 15 Dishes To Try At Food And Taste Theory In Ghatkopar
Ghatkopar is a heaven for foodies. From the Ghatkopar Khaugalli to the fine dining restaurants, it has everything you need. FAT Theory is one such restaurant that has made it their mission to provide quality fusion food. You can find loads of fancy dishes here up for your indulgence.
A Unique Gastronomical Experience
You can choose to sit indoors or in the outdoor seating area at FAT Theory to gorge on their delicacies. From South Indian fusion dishes to mainstream Mumbaiya dishes like Pav Bhaji, they have it all. We had a chance to try out their best dishes, here's our take on them.
1. Thatte Idli
This idli looks nothing like your normal idlies. It indeed looks like a mini-pizza that has podi chutney sprinkled on it. This is the unique south Indian pizza made in the form of an idly and is served with coconut and tomato chutneys along with a zesty sambar!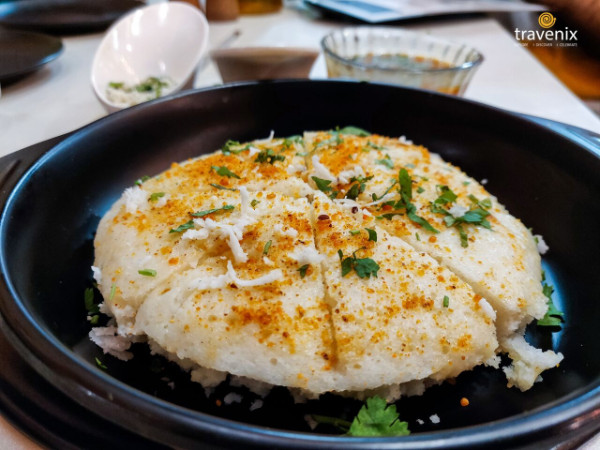 2. Mosambi Tulsi Lemon
This cooler is served in a unique glass which has a big hole in the center where, on closer look, you'll find a couple of pieces of watermelon! The juice itself, as the name suggests, is a combination of mosambi, tulsi, and lemon and is served chilled. It not only works as a cooler but also goes very well with all the dishes.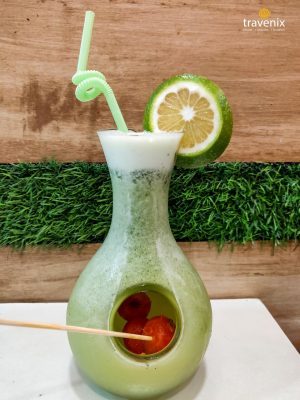 3. Couscous Upma
This is a unique upma that is made with couscous. The dish works as a great breakfast dish and is topped with grated coconut and 3 types of bell peppers. The bell peppers are served on the side too so that you can try them out. The dish is served with a typical tomato and coconut chutney that goes well with the upma.
4. Mumbai Fondue Pot
Mumbai and Pav Bhaji are synonymous and every person visiting this city tries it at least once. At FAT Theory, they've given pav bhaji a fondue twist. The bhaji is served in the melting pot and is heated continuously and as dips, you have cheese balls, khichiya papad, coin idlies, Bombay buns, and onions for toppings!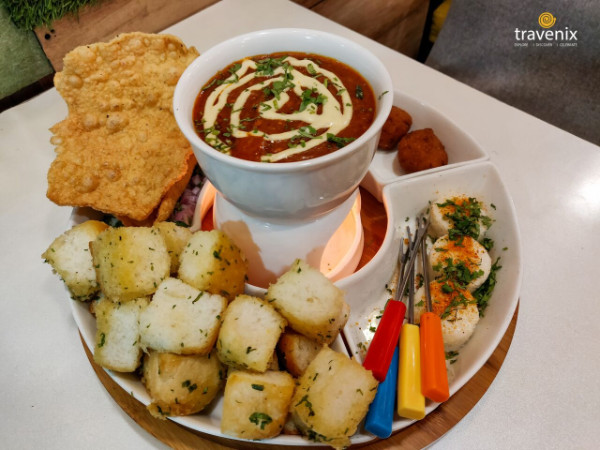 5. Xalapa Corn Soup
This soup is made with Mexican jalapeño base and has corn and coriander in it too. Not a soup that you can find regularly in Mumbai, this soup is served with some nachos and bread which you can have alongside this Mexican delicacy. The soup is slightly on the spicier side so spice lovers will love it!
6. Wok-Stirred Few Things
The name of this dish may sound vague but that's the beauty of this dish. This one consists of crispy corn and water chestnuts that are wok-stirred to bring out their inner flavors and make them prominent. It is topped with rice noodles, some red cabbage, and coriander. The combination works wonders and is a delight for your taste buds!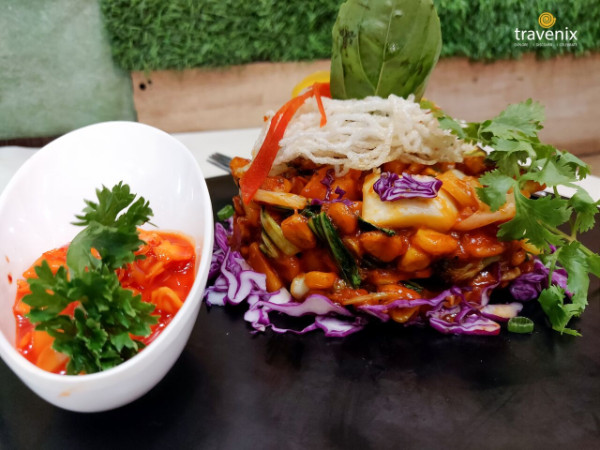 7. Little Coins of Gravyness
This dish is a unique one. A fusion of Thai and South Indian cuisines, this dish has miniature coin-sized idlies that are topped with podi chutney. They are served alongside a coconut curry which is an Indianized version of the Thai curry. This dish gives you the best of both cuisines and is a delightful addition to your gastronomic journey.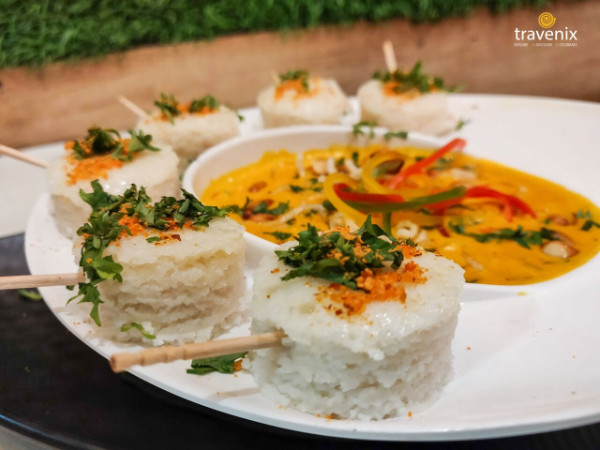 8. Signature FAT Mixture
This signature FAT mixture is served in a very unique manner; inside a muskmelon! Seasonal fruits are mixed to form a brilliant shake that is served chilled inside the musk melon which lends its flavors to the drink and keeps it cool at the same time! A must try!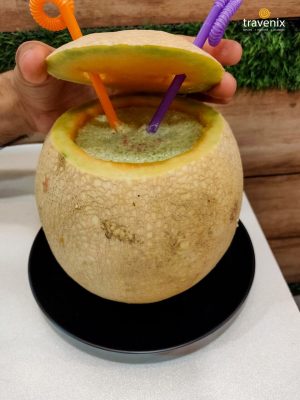 9. Stuffed Courgette Rolls
If you're a paneer lover,this dish is the perfect one for you. The Stuffed Courgette Rolls are made with thin Zucchini strips that are first marinated and then wrapped around huge chunks of paneer and served with some panache! Each bite is filled with flavors and is a delight to eat.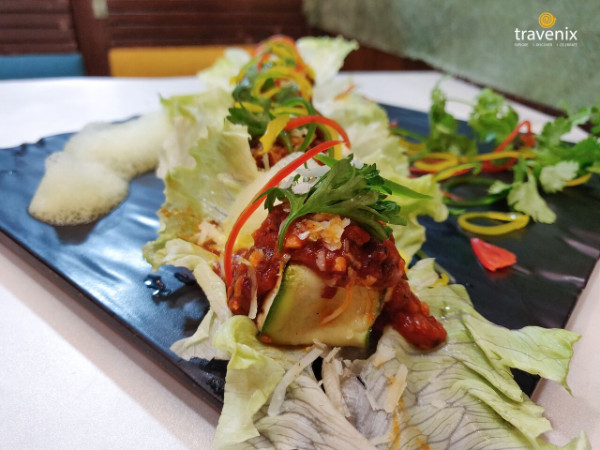 10. Alpine Juice
Upping the ante by serving the juice in a pineapple, this drink is a combination of apple and pineapple and is mixed with a scoop of vanilla ice cream that gives it a cool and thick texture that makes it a delight to devour instantly. The quantity of this mixture is pretty huge, so make sure you drink it slowly.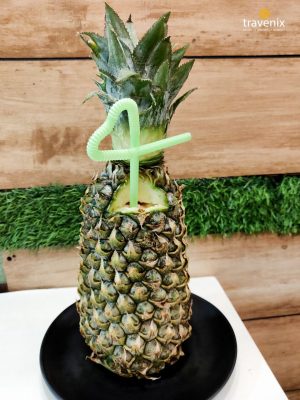 11. Cold Brew Coffee
A perfect delight for coffee lovers, this coffee is cold brewed and is served in such a way that you can make out two very distinct layers. Do try out the coffee at different layers before mixing it all. The upper half is strong coffee while the lower half has a sweeter version. A must try drink for coffee lovers.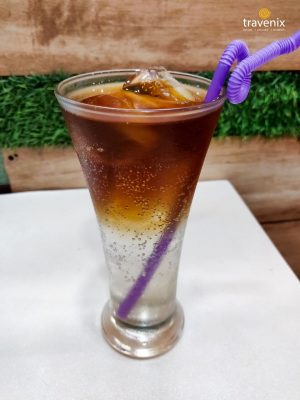 12. Chocolate Pani Puri
We all love Pani Puri, don't we? The pani puris here are given a very unique twist. They are glazed with chocolates and are filled to the brim with condensed milk. They are topped with pomegranate seeds and almonds. The puris are served on a bed of kiwis, which add further to the taste.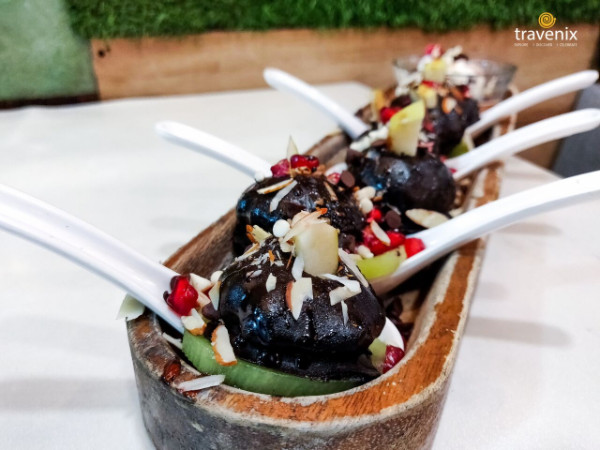 13. Dal Bati
This is your typical dal bati from the heart of Rajasthan. The batis are freshly cooked and are served with a spicy dal, ghee, garlic chutney, finely chopped onions, bits of peanuts and the signature churma. You can break the bati and mix all the ingredients to get the authentic Rajasthani experience.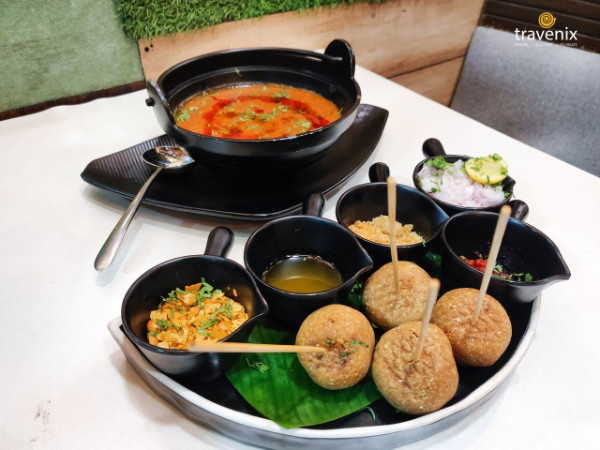 14. Korean Rice
These rice are wok-stirred in the Korean style to give you the authentic Korean experience. Loads of veggies are added to them before stir-frying. The rice are served along with Kung Pao Sauce which is both spicy and tangy at the same time. The quantity of this dish is quite huge so do order other dishes along with it accordingly!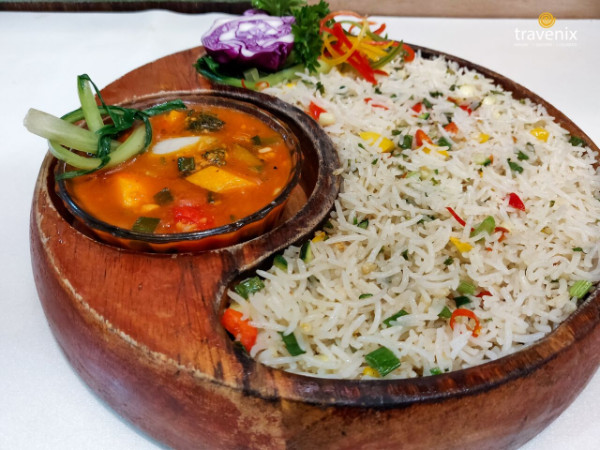 15. The Drowning Brownie
This dessert is a milkshake indeed. You are served two hot brownies with a scoop of ice cream in a jar. Onto this, cold brownie shake is poured. This cool shake can not only be had with a straw but also with a spoon. You can devour the soft and cold ice cream and the hot brownie with the shake. Did we tell you they serve Kit-Kat with it too?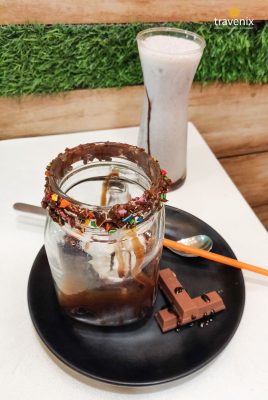 Have you visited FAT Theory in Ghatkopar and tried out their unique dishes before? If so, do let us know your experience and reviews in the comments below. If you haven't do head over there now and start off your gastronomic journey today!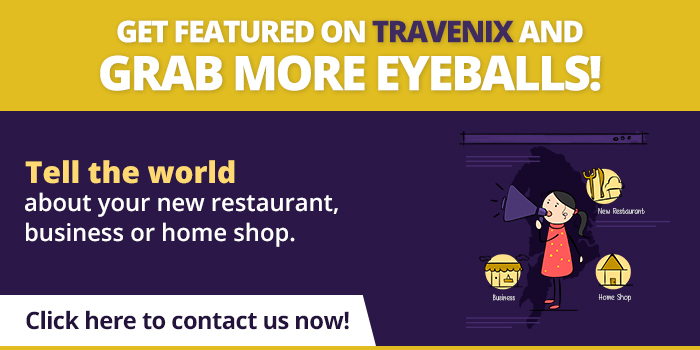 Latest posts by Vibha Sharma
(see all)