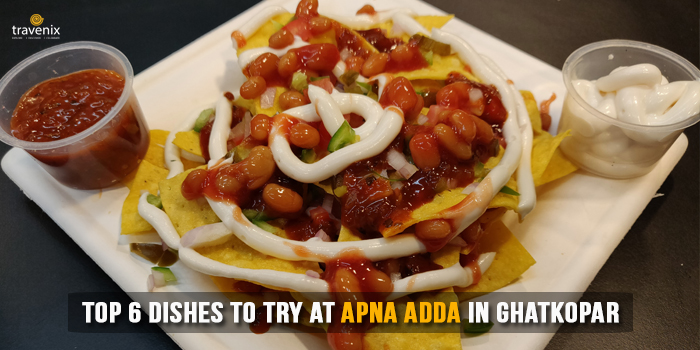 Top 6 Dishes To Try At Apna Adda In Ghatkopar
Apna Adda literally translates to our hangout spot and the Apna Adda branch at Ghatkopar is the perfect place for hanging out with your pals. Be it day or night, this place is always bubbling with people thanks to its chilled out ambience and mouthwatering food. 
Chill With Your Pals
Apna Adda is conveniently situated on the main road so that you can easily access the cafe to enjoy its services. Their dishes are simple snack items that you'll love to munch throughout the day with your friends or on the go. Let us look at some of the best dishes offered by them.
1. Chips and Dips Nachos
This dish has freshly prepared crunchy nachos that are topped with loads of beans, onions, capsicums and melted cheese! If you're a nachos lover, we strongly recommend that you try this dish out. Whether you wish to eat it solo or with the salsa and cheese dips that come along with it, you'll thoroughly enjoy the experience.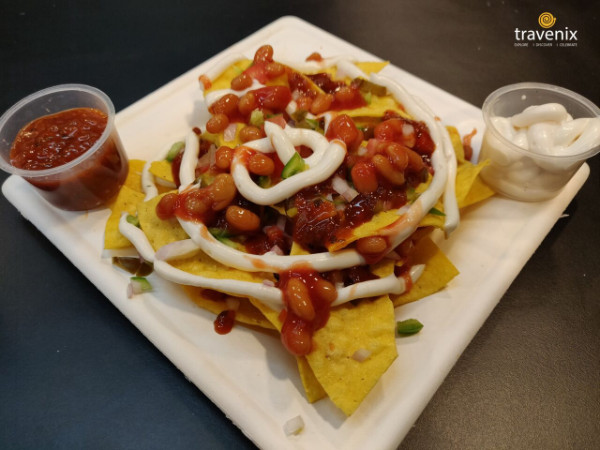 2. Cheese Piri Piri Fries
This one is not for the faint hearted. The fries are your regular fries but they come with the fiery piri piri powder that gives it the spicy and tangy flavor that will be enjoyed by all spice lovers. They are further topped with shredded cheese to give you the complete fries experience.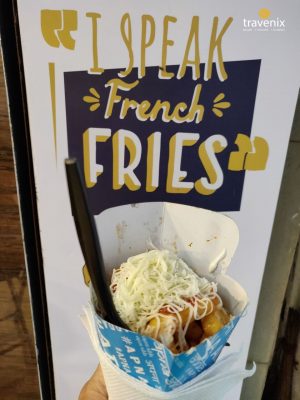 3. Strawberry Milkshake
This milkshake is made right in front of your eyes with fresh strawberries. The mixture of milk, strawberries and some sugar is absolutely delightful and is quite filling too! This is the perfect milkshake to pair up with any of their dishes.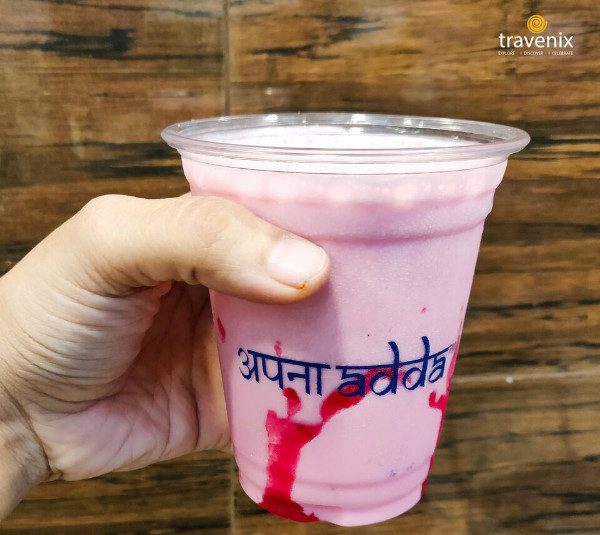 4. Lemon Mojito
The perfect cooler for any season and a drink that goes with every single dish served here is the Lemon Mojito. If you're ever craving for a mojito, this is the one you should try. The lemon juice is topped with mint leaves that render a mild flavor of mint to the mojito and give it that added twist.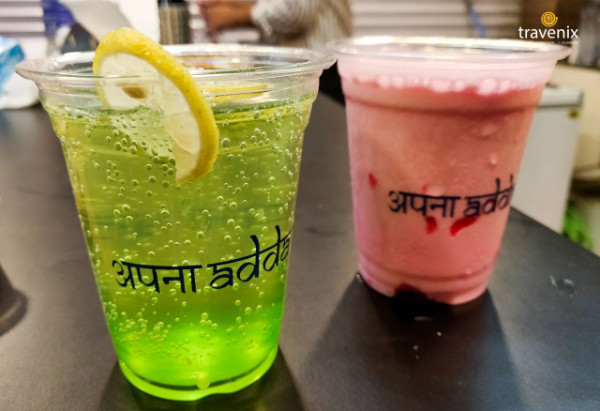 5. Simple Spicy Veg Pizza
Pizza cravings, sorted! This pizza may be the "Simple" Spicy Veg Pizza but it is the exact thing that will satiate your pizza cravings. Made right in front of your eyes, this pizza is slightly spicy and has a soft crust. It is topped with jalapeños to give it the added spice, olives, tomatoes and loads of cheese.

6. Corn and Capsicum Momos
Any momo fans around here? This one's for ya'll! The momos at Apna Adda are made in front of you and are served hot so be careful while eating them! The momos are filled with loads of corn and capsicum pieces and some cheese that gives you the added punch of flavors.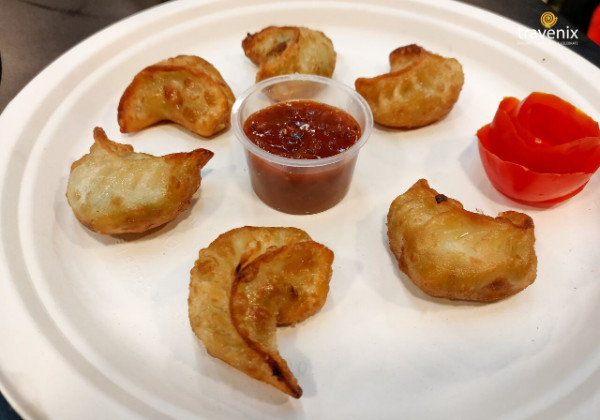 Have you tried out any of the above-mentioned dishes at Apna Adda? If so, do let us know your experiences in the comments section below. If you haven't you can head over to Apna Adda in Ghatkopar, you can find it at Shop 8/A, Kailash Plaza, Plot 355, Vallabh Baugh Lane, Ghatkopar East, Mumbai
Other branches are located at:
6, Ground Floor, New Silver Oaks CHSL, Cypress, Mulund West, Mumbai
Shop 5, Highstreet Phoenix, Near Sky Zone Entrance, Senapati Bapat Road, Lower Parel, Mumbai
Latest posts by Vibha Sharma
(see all)