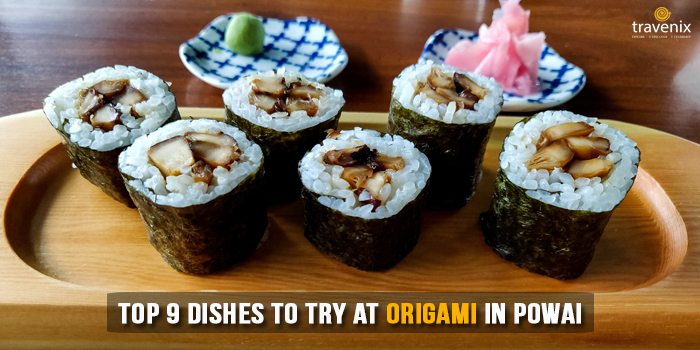 Top 9 Dishes To Try At Origami In Powai
Have you ever wondered of what Japanese and Korean dishes would taste like? Korea and Japan may be a bit too far but their cuisines are definitely not. You can find the most authentic Oriental cuisines right at the heart of Mumbai at Origami in Powai.
Eat To Your Heart's Content
Origami brings to you the most authentic Korean and Japanese cuisines and serves them right, everytime. We had a chance to head over there and try out some of their most popular delicacies. Here's our take on them:
1. Kimchi Dubu Jeongol

This is the stir-fried kimchi that is serve with tofu along with pork. The hotpot is slightly on the spicier side and will be loved by everyone who loves to have zesty food. This is the perfect dish to start off your gastronomic journey.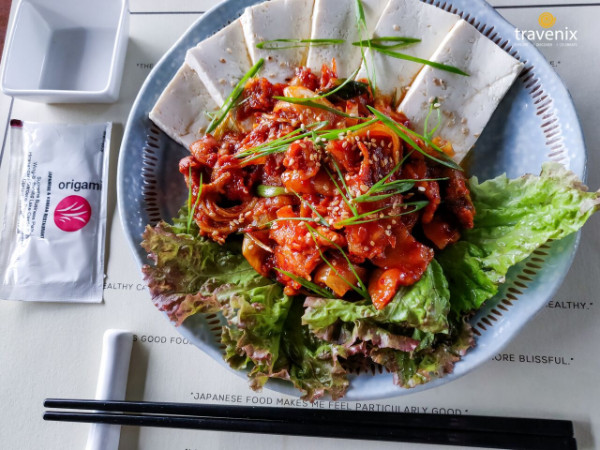 2. Eel Don
If you're a seafood lover, this is the dish for you. If you've ever fancied eating an Eel, you can try it out in this dish. The pot rice here has pieces of eel cooked and is topped with a sweet sauce that renders a slightly sweet flavor to this dish.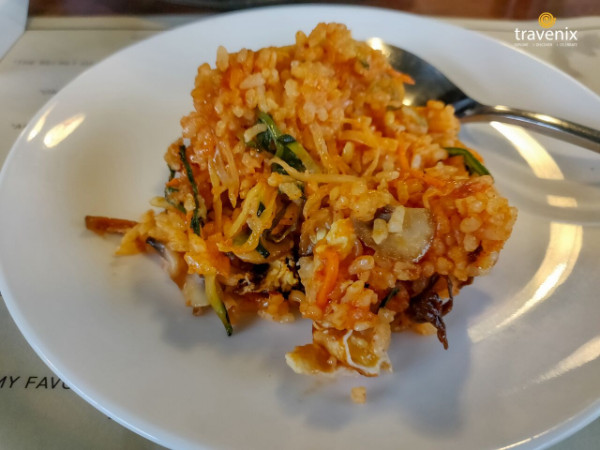 3. Yaki Soba
This dish is mainly stir-fried noodles that are served with chicken and loads of veggies. The veggies and chicken are cooked to perfection and are soft, juicy and full of flavors. The noodles are served with a side of radish pickle that is both sweet and sour in taste and has a slightly spicy flavor too.
4. Mandu Guk
This soup is a healthy combination of veggies, eggs and meat. The dumpling soup has zucchini, pork, seaweed, and shredded egg for your indulgence. These ingredients even add to the overall flavor of the soup but still keep the overall flavors mellow, which is a great thing. It has a slightly strong flavor of garlic and gyoza.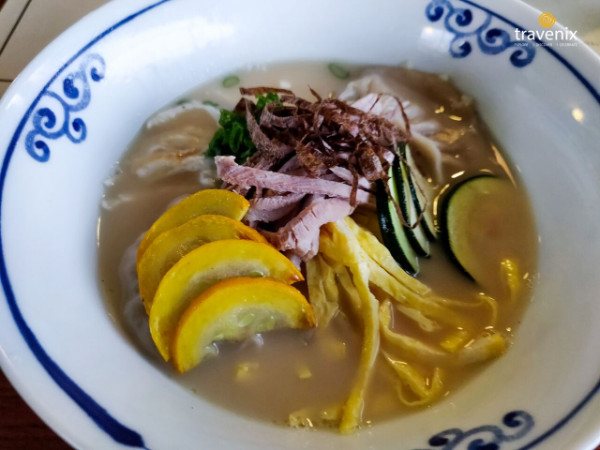 5. Dolsot Bibimbap
Dolsot Bibimbap is a spectacular combination of loads of flavors. The base of this dish is made from typical sticky rice which have vegetables mixed with them. The dish is cooked in a hot pot and that keeps it hot for a long, long time. It is then topped up with half-boiled egg, sesame oil and Gochujang sauce. You can then go ahead and mix all the ingredients and devour this dish in minutes!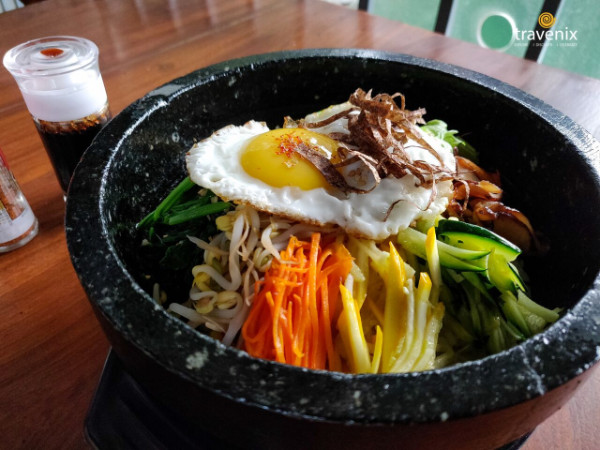 6. Shitake Mushroom Maki

This dish is for the sushi lovers. The sushi is made with sticky rice on the outside and is densely packed with Shitake Mushrooms. Like every other sushi, it is served in the traditional manner with wasabi, pickled ginger and soy sauce. Pick, dunk and enjoy this dish to get a taste of Korea.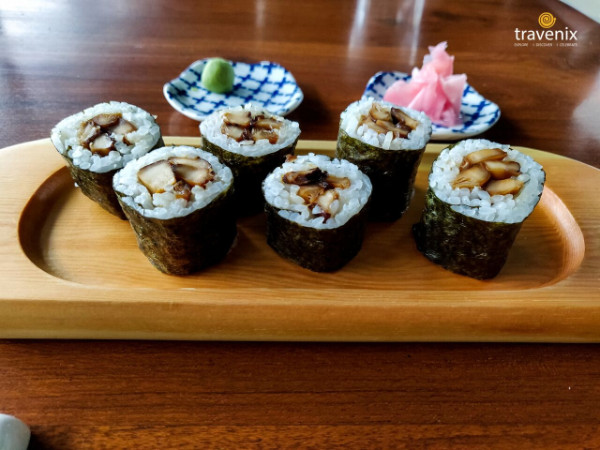 7. Lemongrass Cooler – Lemon Grass Drink
This drink works as a great cooler during the summers and even otherwise, it is a great side drink with the dishes served here. The Lemongrass cooler has loads of ice in it to keep it cool and has a strong flavor of lemongrass that is both cooling and refreshing at the same time. The sweetness too is just perfect.
8. Bhuta Shogayaki
This is a simplistic pork dish that will be loved by all pork and meat lovers. The pork is stir-fried along with ginger and soy sauce. It is served alongside a slow-cooked tomato. The speciality about this dish is the pork itself, which is imported all the way from Belgium and is of top-notch quality. It is soft, not very chewy and delightful to taste!
9. Mochi Ice Cream – Unique Japanese Ice Cream
This is your chance to try a Japanese ice cream right at the heart of Mumbai. It is made with rice flour, potato starch and strawberries. It is then served with a sweet sauce that is made from kidney beans. If you're an avid ice cream lover, you simply cannot miss out on this dessert at Origami.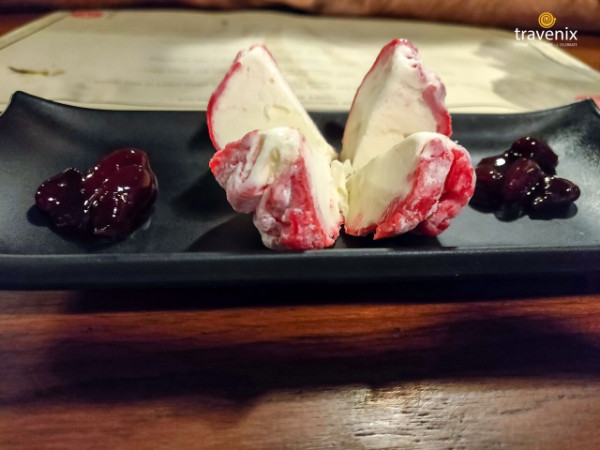 Have you visited Origami in Powai and tried out its exceptionally unique dishes? If so, do let us know your reviews in the comments. If not, do head out there this weekend and drown yourself in the world of oriental cuisines.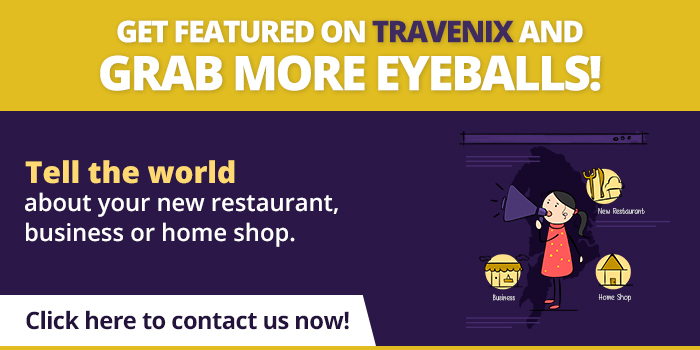 Latest posts by Vibha Sharma
(see all)