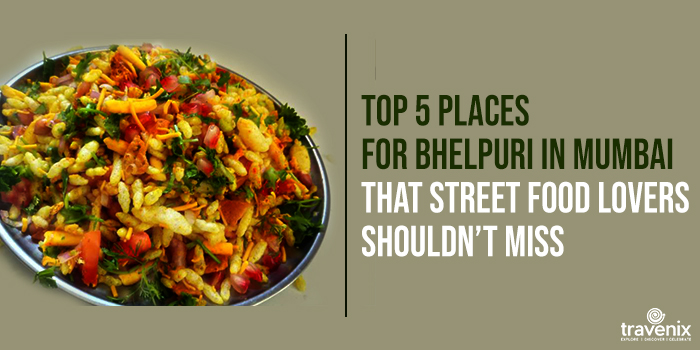 Top 5 Places For Bhelpuri In Mumbai That Street Food Lovers Shouldn't Miss
If Mumbai were to be defined by its food, street food would have a special place in the description. It's a city that has hundreds of hawkers throning every beach and khau galli in Mumbai. If you want to try Mumbai's street food, make sure you don't miss out on bhelpuri.
Finding The Best Bhelpuri In Mumbai
It's a savory snack made out of puffed rice and made flavorful with some veggies on it. Tangy tamarind sauce and spicy mint sauce are what give it an added punch. Every hawker has their own secret ingredient that makes it special. If you want to try out some tasty bhelpuri, check these chaat food stalls in Mumbai:
1. Sharmaji Bhelpuri House
A visit to Juhu Beach is incomplete without taking a slight detour for some delicious street food at Sharmaji Bhelpuri House. It's almost always crowded because it is a very popular chaat center.
While its bhelpuri is the one that we love the best, we've heard other foodies rave about their sevpuri and dahi batata puri as well. A lot of tourists complain about the prices being expensive, but we don't mind paying a few extra bucks when the food is as amazing as that.
Where:  Kamla Bhawan, Mahatma Gandhi Rd, Opp. Municipal Garnden, Vile Parle East, Mumbai, Maharashtra 400057
2. Jhama Sweets
At Jhama Sweets, it's really hard to keep a check on your cravings. It is one of the best sweet shops in Mumbai, but their chaat is equally popular too.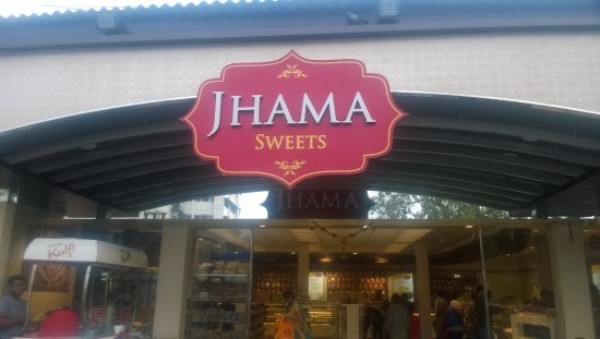 We love their bhelpuri and panipuri, both of which can send our tongues tingling, thanks to the extra spicy chutneys in it. But we aren't really complaining! We love to finish off our meal with their unique Rabri Falooda every time we visit this chaat center.
Where: Jhamamal Sadhuram Chowk, Dr. CG Road, Chembur Colony, Chembur East, Chembur Colony, Chembur East
3. Food Arcade Chaat
If you're always avoiding chaat corners because you're unsure about the hygiene standards, Food Arcade Chaat should be your stop. It's a small chaat food joint but everything there is very clean and systematic.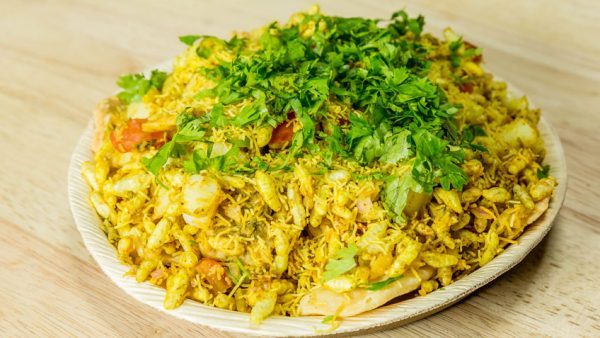 They have a token system in place, which makes sure that even when there is a huge crowd there, orders do not get mixed up. It's got some great varieties for chaat.
Where: 591, Amrut Dhara Heights, Jame Jamshed Road, Behind Kapol Niwas, Matunga East, Mumbai
4. Monsoon The Chaat Corner
From Bombay-style bhelpuri to Dilli-style aloo tiki, you'll find everything at Monsoon The Chaat Corner. It's a tiny shop, so there isn't much space for too many people inside. But they are very systematic and make sure that everyone around is comfortable.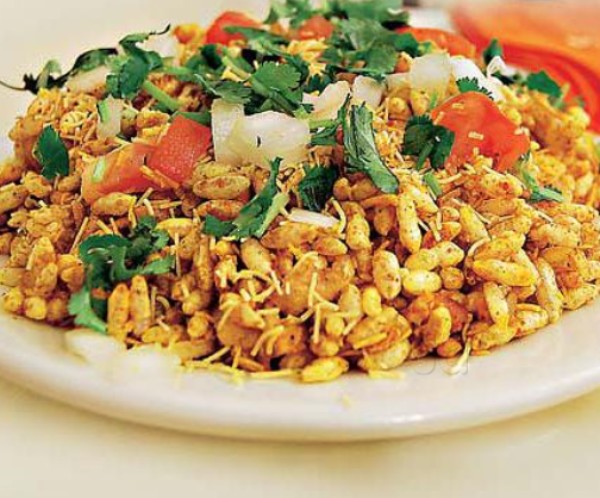 It's a popular place for chaat and if you're looking around you might even spot some celebrities there. Their bhelpuri and pani puri are highly popular, but their dal pakwaan is like an underdog there. We hope it gets noticed soon too — go there on Sundays to try it out.
Where: 16 Benzar, 2nd Lane, Lokhandwala Complex, Andheri Lokhandwala, Andheri West
5. Jain Sweet & Bhelpuri House
Jain Sweets & Bhelpuri is for snack lovers who want different varieties of chaat at one place. From Vada Pav and Pav Bhaji to Bhelpuri, Samosa, and Jalebi, you can get it all under one roof there.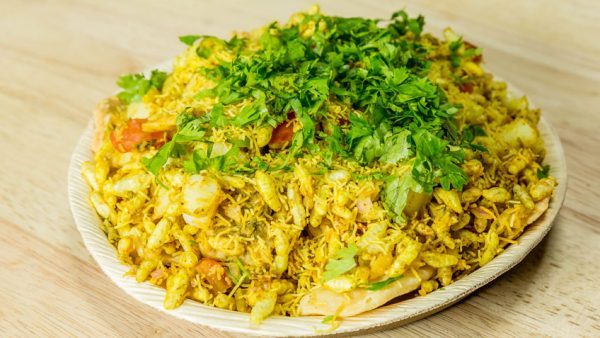 Where: Dattani Center, Akurli Road, Govind Dalvi Nagar, Kandivali East, Mumbai, Maharashtra 400101
Which other places do you go to for amazing bhelpuri? Give us your suggestions in the comments section below.
Image Credits: Just Dial, Trip Advisor
Latest posts by Vibha Sharma
(see all)