Top 5 Stationery Stores In Mumbai For Those Who Love DIY Items
The sight of colorful paper, eclectic patterns, sketch pens, and geometry boxes are enough to get any arts and craft lover excited. If you're the kind of a person who finds immense satisfaction in making your own craft products, you'll love these stationery shops in Mumbai that have a lot of DIY stuff.
Let's Create Some Art
Whether you need to finish up a personal project or are working as a professional artist, there is something for everyone in these stationery shops. You'll find quirky printed papers, fun gift articles, DIY kits and more. We've already covered the best stationery shops in Mumbai, but this list is especially for the fans of DIY art.
1. Sky Goodies
This shop in the bylanes of Chium village in Khar is making some waves with all art lovers in town. They've got DIY kits to make lanterns, tiny showpieces, pen stands and more. All the goodies at Sky Goodies have one thing in common — extremely attractive designs.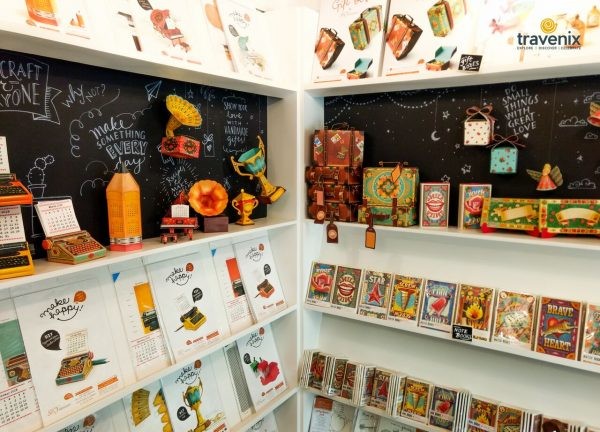 The owners, Amit and Misha Gudibanda, spend at least 2-3 months to create the designs for each of these DIY products. The appeal of Sky Goodies lies in the fact that it is really easy to use, and is as much fun for adults as it is for kids. Their products make for excellent gifts too!
Where: Ground Floor, Bungalow No. 29, Chuim Village Rd, Khar West, Mumbai, Maharashtra 400052
2. Veerat Paper Shop
This shop in Bandra has two floors stocked with DIY supplies for all craft lovers. As you enter the shop, you'll find both the sides of the shop covered with paper sheets of different sizes, designs, and colors.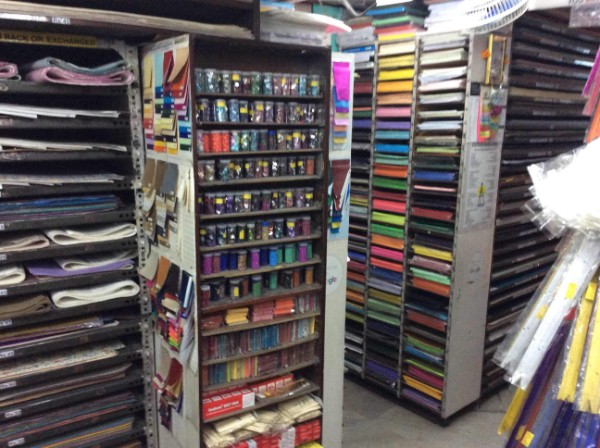 Inside, you'll also find shelves stocked with colorful ribbons, 3D model making supplies and other accessories. They even have things like landscape miniature models and fake grass! As unusual as they may sound, they could be really helpful in making school projects.
Where: Shop No. 2, Coin House, Opposite Janata Book Centre, Station Road, Bandra West, Mumbai, Maharashtra 400050
3. Anupam Stationery Plaza
Anupam Stationery Plaza has everything that you'll ever need for a DIY project. From papers, pens, colors, and notebooks to calligraphy pens, sketch pens, pigment liners, and fountain pens, there is everything there.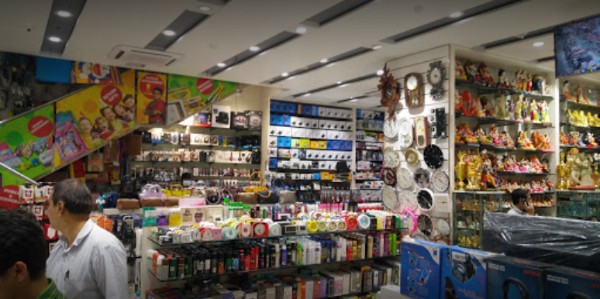 Moreover, they have specially designed DIY kits for kids who want to bring out their artsy side. Sometimes, you'll also find some beautiful home decor accessories, educational toys, and silverware there.
Where: 8 -10, Accord Classic, Goregaon
4. Chimanlals
For more than 50 years, Chimanlals has been making an exclusive range of paper products that are all inspired by traditional Indian art. From warli, bandhani to ghumar and patola, all traditional art forms have inspired their designs for envelopes, folders, bookmarks, picture frames, wedding cards, pen stands and more.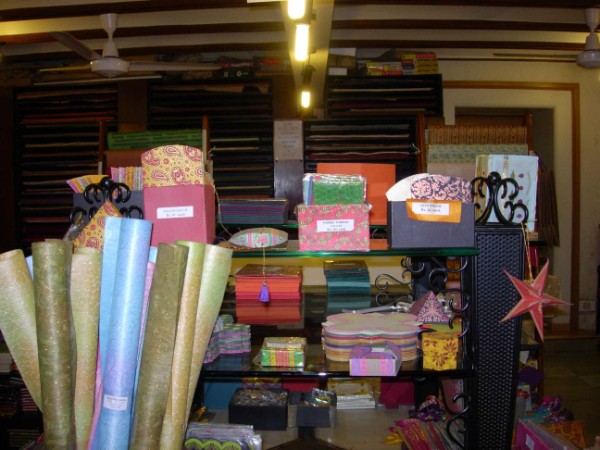 Their handmade paper is extremely popular with foreign tourists who are looking for good quality handmade paper. For DIY projects, their tassles, deco hangings, butterflies and shopping bags are very useful.
Where: A2 Taj Building, 210 Dr. D.N. Road, Wallace St, Fort, Mumbai, Maharashtra 400001
5. Komal Stationery Shop
This stationery shop on Nepeansea Road has a whole section dedicated to DIY craft material. Their collection isn't extensive but it has some really good printed papers. From vibrant stripes to paws, turtles, elephants and other animal prints, it's a paradise for eclectic stuff.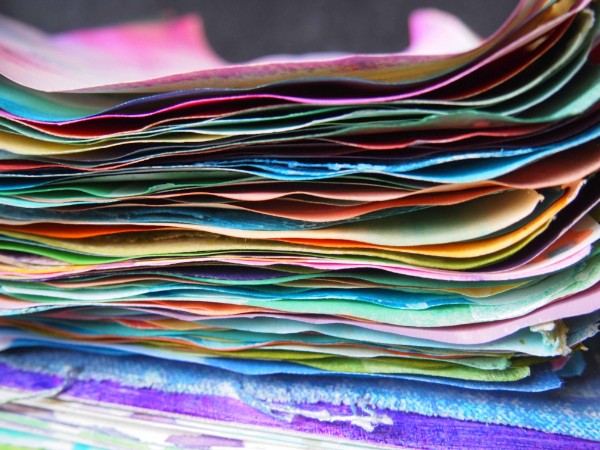 Where: 66, Petit Hall Shopping Centre, Nepean Sea Road, Malabar Hill, Mumbai, Maharashtra 400006
Do you know any other stationery shops where you can buy really good DIY stuff? Do give us your suggestions in the comments section below.
Image Credits: A Colorful Journey, Just Dial, CNN Travel
Latest posts by Vibha Sharma
(see all)