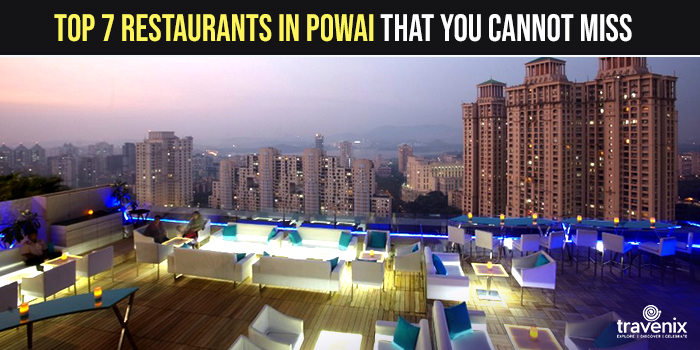 Top 7 Restaurants In Powai That You Cannot Miss
Powai is a vibrant area during both day and night. You can find some of the finest restaurants and bars in Mumbai here. Not only is the restaurant scene great but so is the nightlife of Powai. This upmarket area is also made beautiful by the sprawling Hiranandani Complex and the Powai Lake.
Powai's Gastronomy Scene
You may have already checked out some of the best street food places in Powai. However, if you're looking for places where you can sit back in comfortable furniture and enjoy the services of the restaurants, you can check out some of the best restaurants in Powai. Here, we've listed them for you:
1. Mirchi and Mime
Mirchi and Mime is one of the finest restaurants in Powai if not all of Mumbai. They offer some of the finest Indian cuisine options along with street food all the way from South East Asia. The best part about this place is that you have to communicate with the staff in sign-language.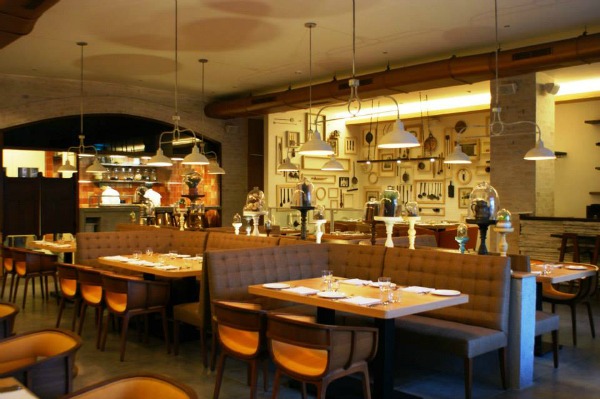 Where: Trans Ocean House, Lake Boulevard, Hiranandani Business Park, Powai, Mumbai
2. Red Olives
Situated in the sprawling Hiranandani Complex, this restaurant gives you an Asian vibe and serves some of the finest Indian, continental and Chinese food. Their Mangalorean and North Indian food is especially well-known among all their patrons. You can even find Chinese, Thai, and Malaysian food.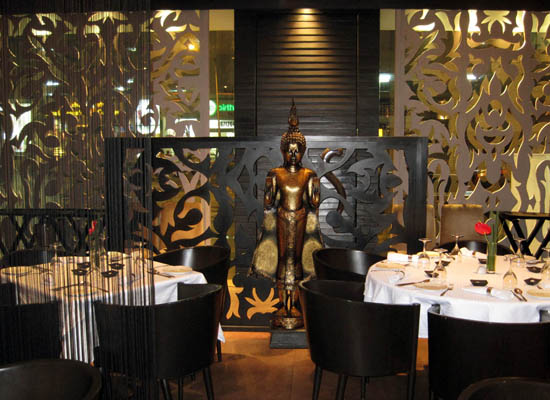 Where: G-19, Ventura Building, Next To Axis Bank, Central Avenue Road, Hiranandani Gardens, Powai, Mumbai
3. Bijoli Grill
If you're a fan of Bengali food, Bijoli Grill is THE place to be. The place may be hidden away in an amusement park for kids but the people who really love Bengali food will find the place absolutely amazing. Do try out their Mutton Cutlets and Fish Fry and don't forget to finish it off with a cup of Mishti Doi!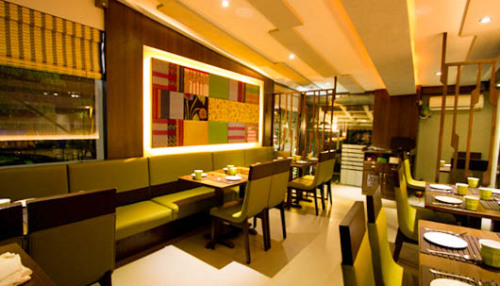 Where: Hakone Children's Park, Hiranandani, Powai, Mumbai
4. Origami
If you're in the mood for some Japanese and Korean dishes, then Origami is the perfect place for it. Korea and Japan may be a bit too far but their cuisines are definitely not.  You will be able to find the most authentic Oriental cuisines right at the heart of Mumbai at Origami in Powai.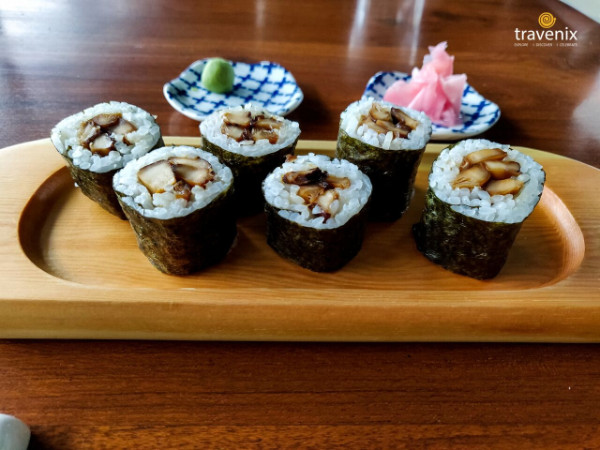 Where: B – Wing, Supreme Business Park, Hiranandani Gardens, Powai, Mumbai, Maharashtra 400076
5. The Finch
This resto-bar is the perfect place to unwind after a long, dreary day. The best part about this place is the music that they play. Their playlist is absolutely brilliant and is filled with jazz, R&B, soul and world music. They even have live music performances every month. Do not miss out on their carefully crafted beer!

Where: John Baker, Saki Vihar Road, Ganesh Nagar, Powai, Mumbai
6. HITCHKI
If you want to have some really innovative modern Indian cuisine, you should straightaway head to HITCHKI in Powai. They serve some of the finest dishes out there and the lively ambience will make your dining experience even more fancier and will liven up your gastronomic journey here.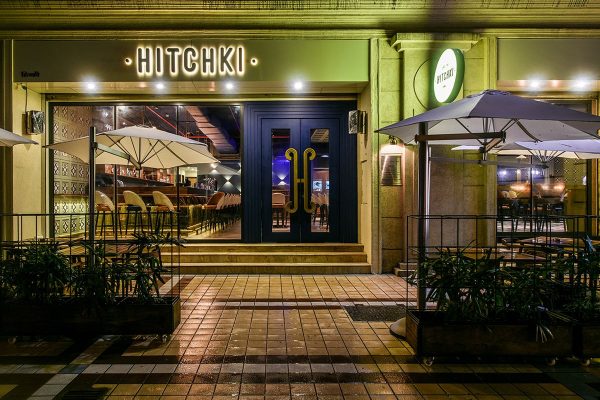 Where: 5, Transocean, Hiranandani Business Park, Lake Boulevard Road, Powai, Mumbai
7. Cafe Mangii
Cafe Mangii is known for its peaceful dining ambience and for its mouthwatering continental food. Do not miss out on their salads and pizzas, which are favorites of all their regular customers. Meat lovers will absolutely love their chicken Mangii and Cajun Chicken. For vegetarians, their risotto is an absolute delight!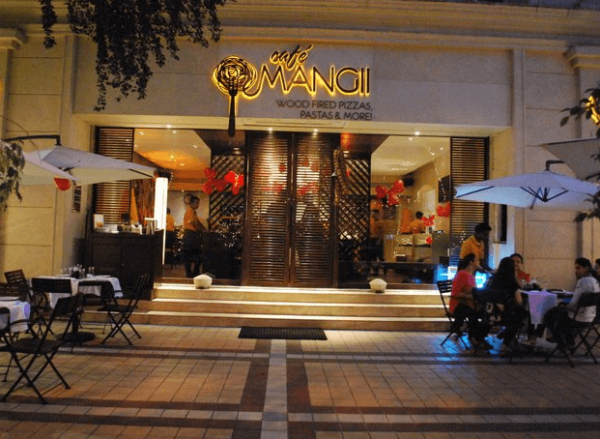 Where: 3, Transocean House, Hiranandani Business Park, Powai, Mumbai
Have you been to any of the above-mentioned restaurants in Powai? If so, do let us know your reviews and experiences in the comments section below. If you do know any other cool restaurants or lounges in Powai, list them down in the comments for our readers.
Image Credits: HungryForever, Just Dial, Zomato, DishKhoj, Bootlegger, The Daily Pao
Latest posts by Vibha Sharma
(see all)