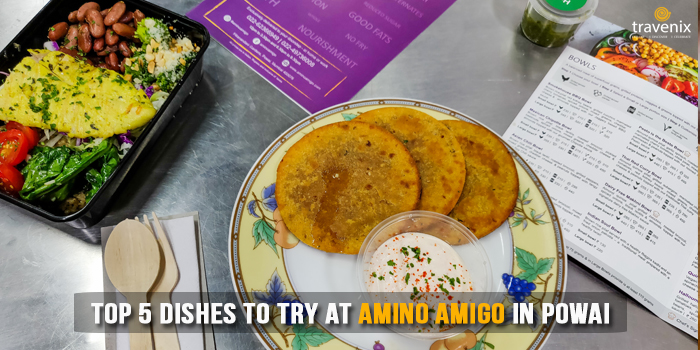 Top 5 Dishes To Try At Amino Amigo In Powai
For those who have ditched junk food and are focusing on eating healthy food, it can be quite a struggle to find and innovate tasty recipes. If you are stuck and wondering how to make healthy food tasty, try rice bowls and wraps from Amino Amigo, a delivery kitchen in Powai.
Guilt-free, Tasty Meals
Everything on their menu is the kind of food that won't make you feel guilty for cheating on your diet. Their rice bowls offer a balanced meal of superfood grains, grilled proteins, veggies, and greens. Their wraps aren't maida based either. They are mini organic meals that are made with whole wheat and sweet potatoes. If you are a calorie-conscious foodie, you might want to check some of the best dishes that they have to offer.
1. Quinoa Tabouli Salad
We all know the merits of quinoa. It's a superfood that has more protein than any other grain and is also high in iron and potassium. Your body will thank you after any meal that has quinoa in it. But what about taste?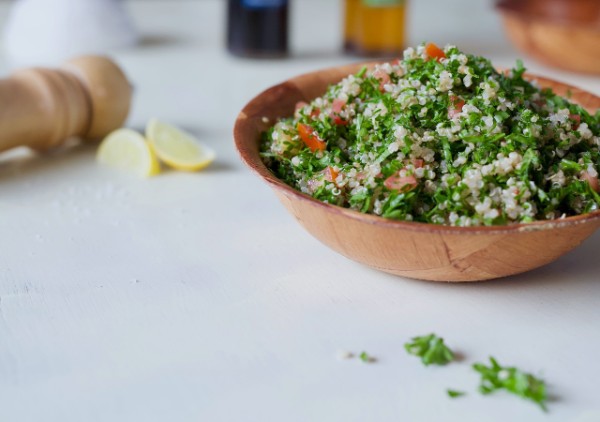 Amino Amigo's Quinoa Tabouli Salad is one that checks both the boxes. It's highly nutritious and delicious. Finely chopped parsley, tomatoes, pepper, and mint add all the flavor in this dish. The portion size may look small, but be warned, you'll be full before you know.
2. Spicy Mediterranean Wrap
This wrap is for all those foodies who can't get enough of spicy food. Amino Amigo's Mediterranean Wrap features grilled spiced chicken stuffed inside a wrap that's made with whole wheat and sweet potatoes. It also has grilled aubergine that adds a pop of flavor to the dish.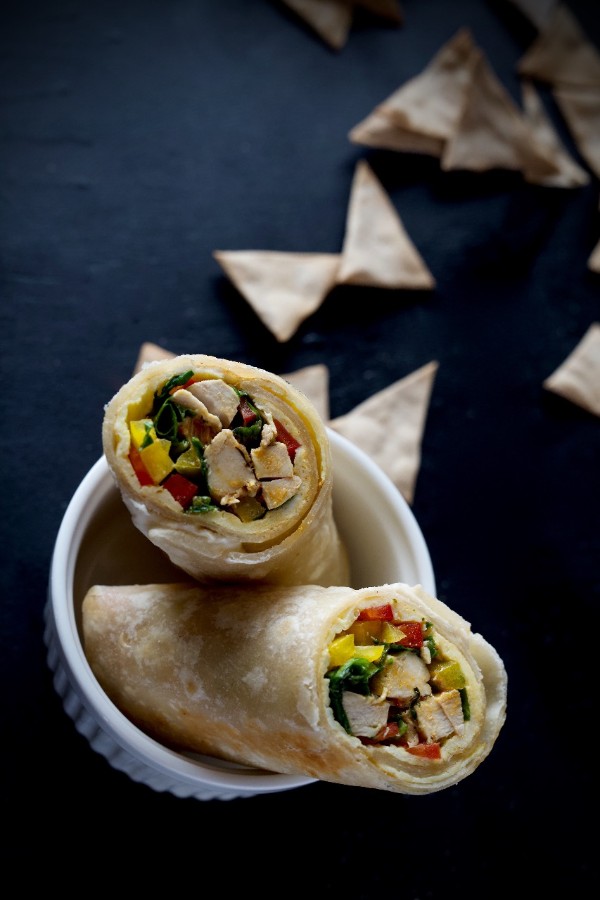 No Mediterranean wrap is complete without the addition of some chickpeas to it. Following the norm, it has chickpeas along with jalapenos, mixed greens, and cheddar cheese. To add a final dash of spice, it's all covered in their homemade pepper sauce. It's fiery and absolutely finger-licking delicious!
3. Pesto Is The Besto
Amino Amigo mixes up pesto sauce with some grilled veggies and other healthy food to create a salad that's unlike anything we've had before. It's a dish that is full of colors and absolutely vibrant.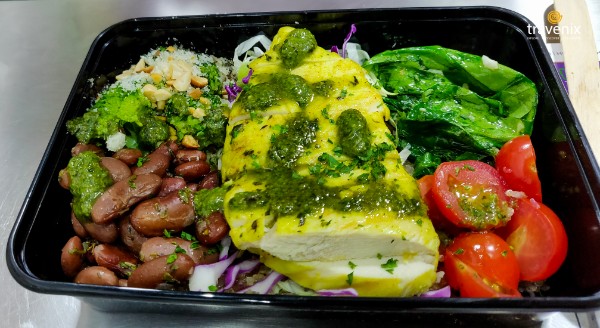 One side you have rich green broccoli and garlic spinach with the yellowish tinge of the tender chicken on top. Then you also have beans adding some brown, cherry tomatoes a little bit of red, and parmesan some white to it. It's all neatly laid on a bed of quinoa. You can also add grilled tofu, paneer or baked spiced fish based on your preferences.
4. Amaranth Parantha
We've heard of Egg Parantha, Oats Parantha, and even Sprouts Parantha from all our friends who love to make healthy food. But Amaranth Parantha is something we discovered for the first time here. It's apparently quite popular too! For those who are confused about what exactly Amaranth is, we'll save you the effort of googling it up. In Hindi, Amaranth translates to rajgira, which is known to be a superfood.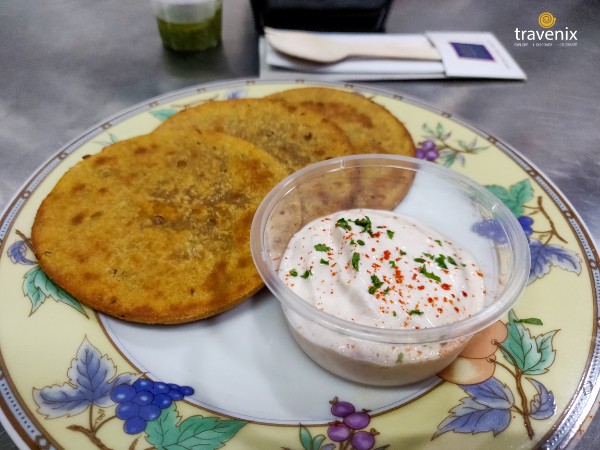 This gluten-free dish is slightly thicker and firmer than your normal aloo paratha. We love the nutty flavor that rajgira brings and are actually considering replacing our morning breakfast aloo parathas with these Amaranth Paranthas completely.
5. Gluten-free Brownie
Got a little bit of a sweet tooth? It's really hard to refrain from buying cupcakes or brownies when you are on a strict food diet. But what if we told you that you actually eat a brownie without loading up on calories?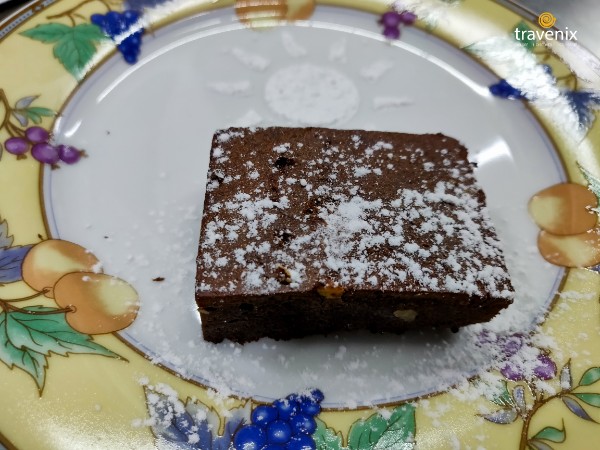 Amino Amigo's gluten-free brownie is made from banana flour and baked to gooey perfection. It has a slightly strong aftertaste of banana and dark cocoa which makes it absolutely delicious.
If you want to try some healthy dishes at Amino Amigo, just give them a call on 022 62366949 or 022 49736008. If you've already tried some of their dishes, do tell us about your food experience with them in the comments section below.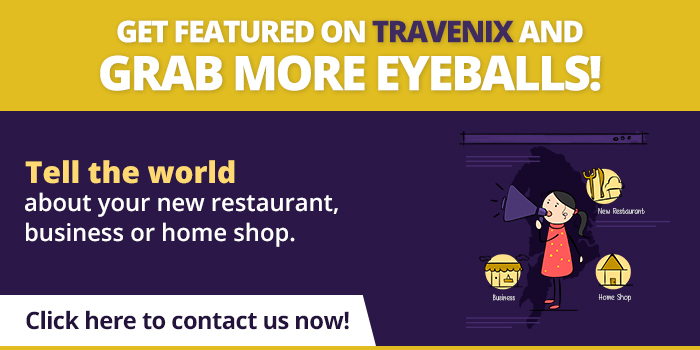 Latest posts by Vibha Sharma
(see all)