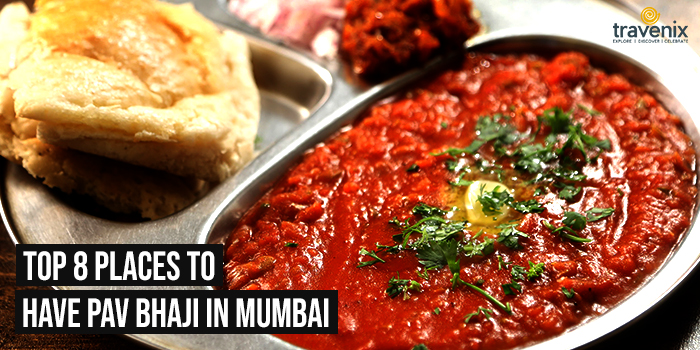 Top 8 Places To Have Pav Bhaji In Mumbai
Mumbai's street food specialties amaze foodies from all over. While Vada Pav may be associated closely with the identity of the city, Pav Bhaji shares a special bond with the maximum city as well. Mumbai is actually the place where the dish originates from!
Mumbai's Best Pav Bhaji Picks
It's widely popular across India, but its humble origin story isn't too well-known. You can trace its origins back to the 1850's when Mumbai's mill workers were working overtime to earn a living. With long working hours and less money to spend, they needed a cheap dish that was nutritious too. That's when street vendors in the city came up with Pav Bhaji's recipe. And the rest they say is history! If you want to try the best pav bhaji in Mumbai, make sure you don't miss out on these places:
1. Sardar Refreshments
Ask any foodie in Mumbai about best pav bhaji places and we're sure Sardar Refreshments will feature in everyone's list! It's a simple snack bar with a rustic yet plain ambience. Their pav bhaji comes with dollops of butter in it, so if you are calorie conscious, you'll need to settle in for a cheat day. Sardar Refreshments is usually cramped up with people, so you might have to patiently wait to get a seat there.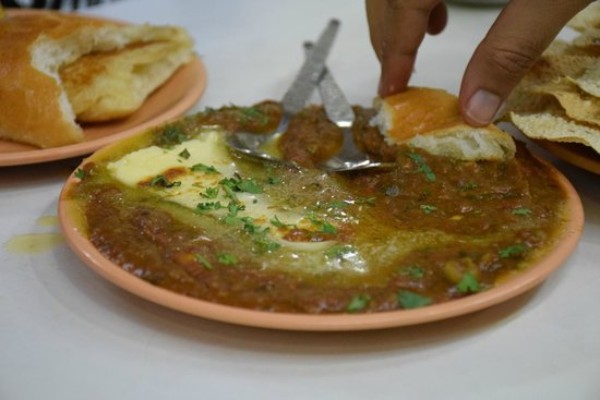 Where: 166-A, 166-B, Tardeo Road Junction, Tardeo, Mumbai, Maharashtra 400034
2. Cannon Pav Bhaji
Cannon Pav Bhaji is a favorite breakfast spot for office-goers in the city. It is located right next to the iconic Chhatrapati Shivaji Maharaj Terminus, so it is convenient to just grab a quick bite from there on their way to the office. It is a tiny stall that is easy to miss, but if you can't find it, just ask anyone around. It is quite famous!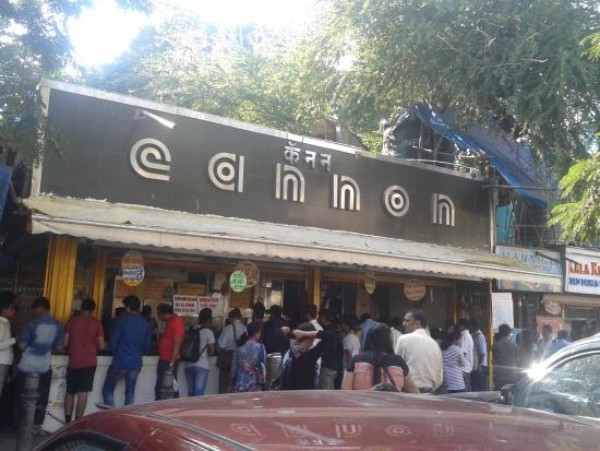 Where: Mahapalika Marg, Opposite Chhatrapati Shivaji Terminus, Hazarimal Somani Road, Fort, Mumbai, Maharashtra 400001
3. Sukh Sagar
Mumbai's famous Chowpatty beach draws in a lot of tourists, so it doesn't really come as a surprise that the beach is dotted with food stalls. For the best Pav Bhaji in Chowpatty, head straight to Sukh Sagar. The best part is that it is open even after midnight, so it is a favorite spot for those who love late-night beach walks. Along with delicious Pav Bhaji, Masala Pav, Paneer Bhurji, and Veg Lasagna are also popular dishes there.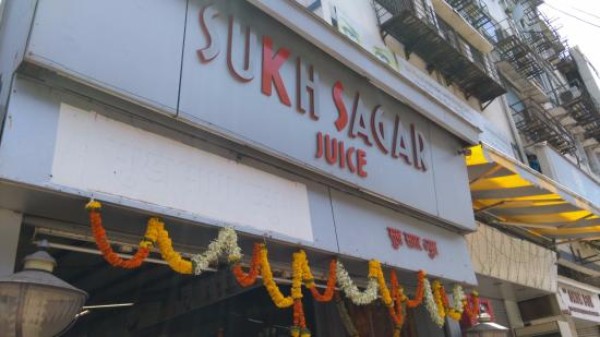 Where: Sukh Sagar Building, Sardar Vallabhbhai Patel Road, Gamdevi, Girgaon Chowpatty, Mumbai, Maharashtra 400007
4. Amar Juice Centre
Amar Juice Centre is definitely one of the best juice centers in Mumbai but it's sort of ironical that their Pav Bhaji is the most popular item on the menu. While you're there, also give their home-made ice-creams a try; they are delightful! We loved their Calcutta Pan and Rainbow Fruits flavors.
Where: Vile Parle, Marol, Vashi, Chowpatty, Tardeo, Chakala, Borivali
5. Maruti Pav Bhaji
Get set to give Pav Bhaji a black makeover! Maruti Pav Bhaji uses a special masala that gives it a darker shade than the normal bhaji. It's definitely spicier, so everyone who loves some extra chilies should head there right away! Also, try their Masala Pavs, they are lip-smacking!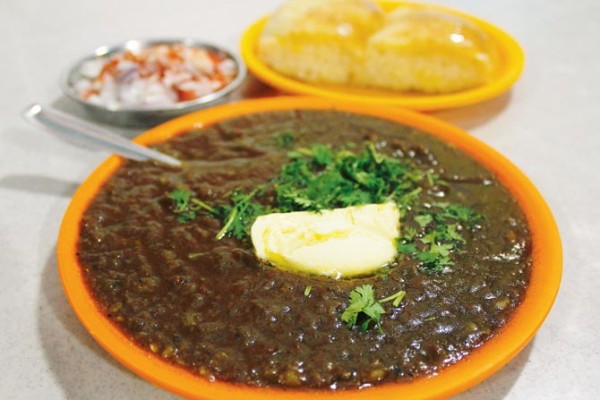 Where: Shop No:24, Angelina Apartment, Ground Floor, Old Police Station Road, Kamala Nagar, Vile Parle, Mumbai, Maharashtra 400056
6. Shree Siddhivinayak Fast Food
No outing to Juhu Beach is complete without gorging on some street food in the nearby food stalls. While there are many places to go for food if you're looking for delicious pav bhaji, head straight to Shree Siddhivinayak Fast Food. It's a buttery delight that is to die for!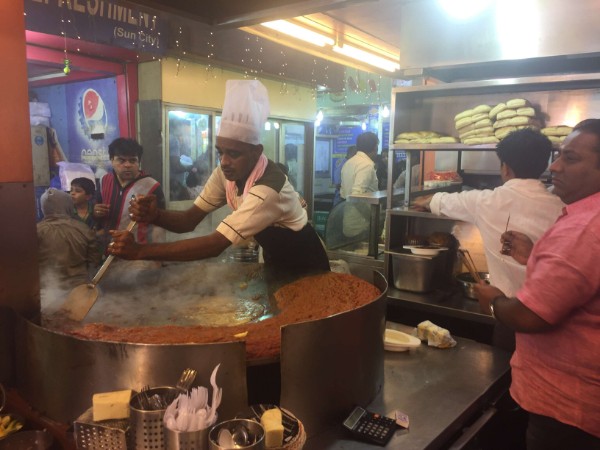 Where: 1, Juhu Tara Road, Nazir Wadi, Theosophical Housing Colony, Juhu, Mumbai, Maharashtra 400047
7. Achija
At Achija, be ready to experience Pav Bhaji in an absolutely new avatar. Their Pav Sandwiches feature pavs that are filled with bhaji. So unlike your traditional dish, this one is more like a sandwich. (Cialis) Also, try their Masala Pav if you're going there.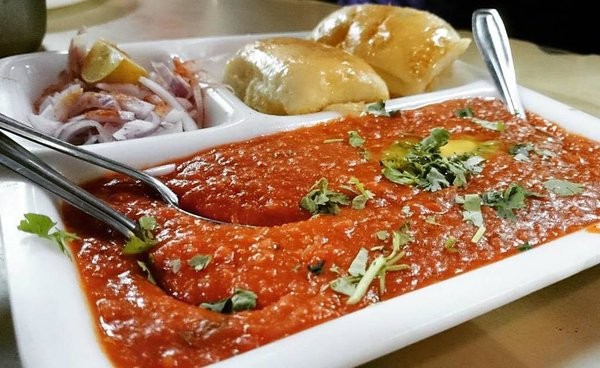 Where: Thane, Ghatkopar, Mulund
8. Soli Pav Bhaji
This hole-in-the-wall eatery outside Heera Panna Shopping Centre is supposedly Anil Ambani's favorite pav bhaji joint. They've been in the business for more than three decades. They have a loyal clientele who say that their pav bhaji is definitely the best in Mumbai! They have a special masala that adds some extra flavor to their bhaji.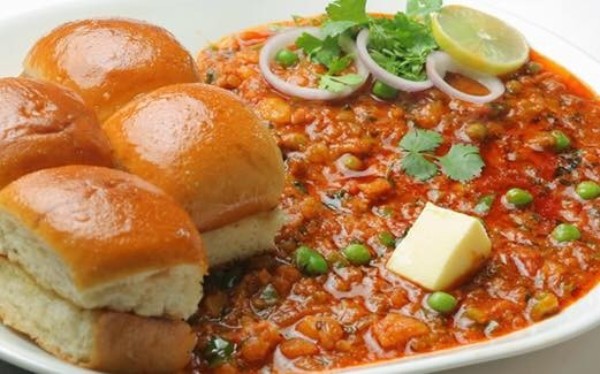 Where: Outside Herra Panna Shopping Centre, Tardeo, 400034, Haji Ali, Mumbai, Maharashtra
Which are your favorite street food joints for Pav Bhaji in Mumbai? Share with us your suggestions in the comments section below.
Image Credits: Sarfaraz Shaikh, Trip Advisor, Mumbai My Love, Zomato, Bytesofindia
Latest posts by Vibha Sharma
(see all)