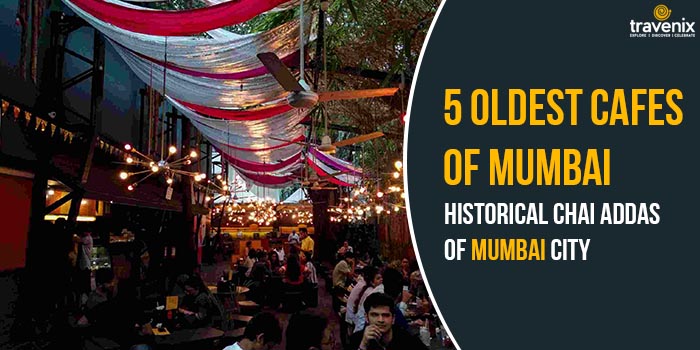 Top 5 Ancient Cafes You Must Visit In Mumbai
Mumbai, a city which has its arms wide open for those who come with dreams, ambitions and desires. It's a city with enormous diversity socially, culturally and economically. Here you'll see people living in mud houses to people owning sea facing penthouses. Some call it Bombay and some call it Mumbai, but honestly, I've experienced living in both at some point.
We strongly believe that a way to someone's heart goes through their stomach and Mumbai proves it. More than anything that attracts me to this city is the food. You'll get mouth-watering food everywhere, from food stall vendors on the street to best five star hotels. If you want to fulfill your desire for good food with amazing ambiance, you must check out the cafes. Mumbai and its cafes, it's a whole new world. 
The oldest cafes of Mumbai
Cafes are a place of so many stories of love, friendship, heartbreak, laughter, tears and much more. The specialty is that cafes have been here since decades, the trend isn't recent. We have some of the oldest and beautiful cafes hidden in this city.
 1. Leopold Cafe
This cafe is one of the oldest in Mumbai, established in 1871 and presently owned and run by Iranis, Sherezad Dastur, New York City, Pers and Company. The popularity of the cafe can be traced back to many novels as well. It was one of the first sites attacked in the 26/11 Mumbai attacks in 2008. The café has marked its history by coming ahead with a heart of steel and sustaining the bullet marks. These marks are still visible and are kept as a sign of remembrance of those who died.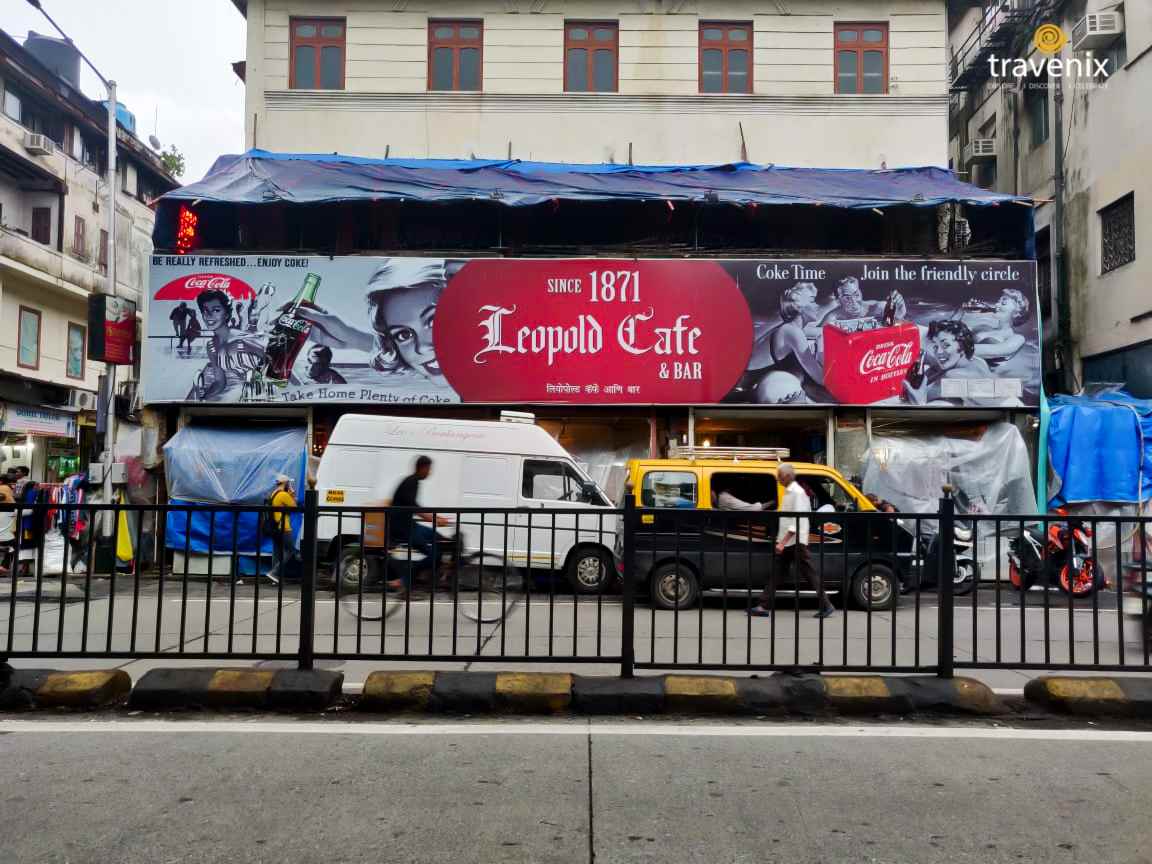 Location: Opp Olympia Coffee House, Shahid Bhagat Singh Road, Colaba Causeway, Mumbai, Maharashtra 400001
  Cost: Rs.1600/- for two
  Open timing: 7:30AM-12AM everyday of the week
2. Britannia and Co.
 Established in 1923 for British officers stationed in the Fort area, the café has sustained the test of time. There are not many cafes around where we see the owner hanging around. Visit this café and you will see the current owner, Boman Kohinoor hang around and take orders. By this gesture, we understand what a warm-hearted man he is.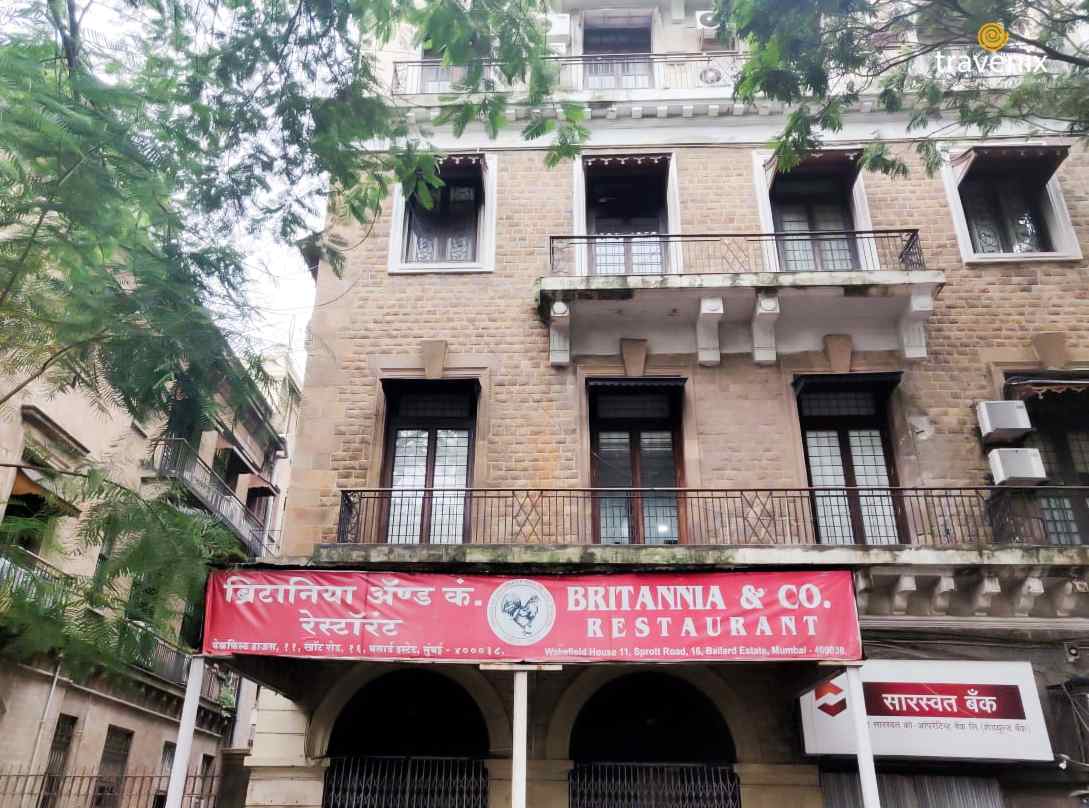 Location: Wakefield House, 11, Sport Rd, 16 Ballard Estate, Opp New Custom House, Mumbai, Maharashtra 400038
 Cost: Rs.1000/- for two
 Opening Hours- 12PM – 4PM on Weekdays
12PM – 10PM on Saturdays
 3. Cafe Mondegar
 It is one of the oldest and most iconic cafes of Mumbai along with Leopold Cafe. Interestingly, this was the first cafe to set up a Jukebox and has amazing caricatures climbing up the walls. These famous mural paintings inside the restaurant were made by Mario Miranda. When in Mumbai, we know that only heritage sites and landmarks are not a tourist attraction, but cafes as well. It was established on 1 April 1932 and is currently owned by Rusi Yazdegardi, Hoshang Yazdegardi and Family.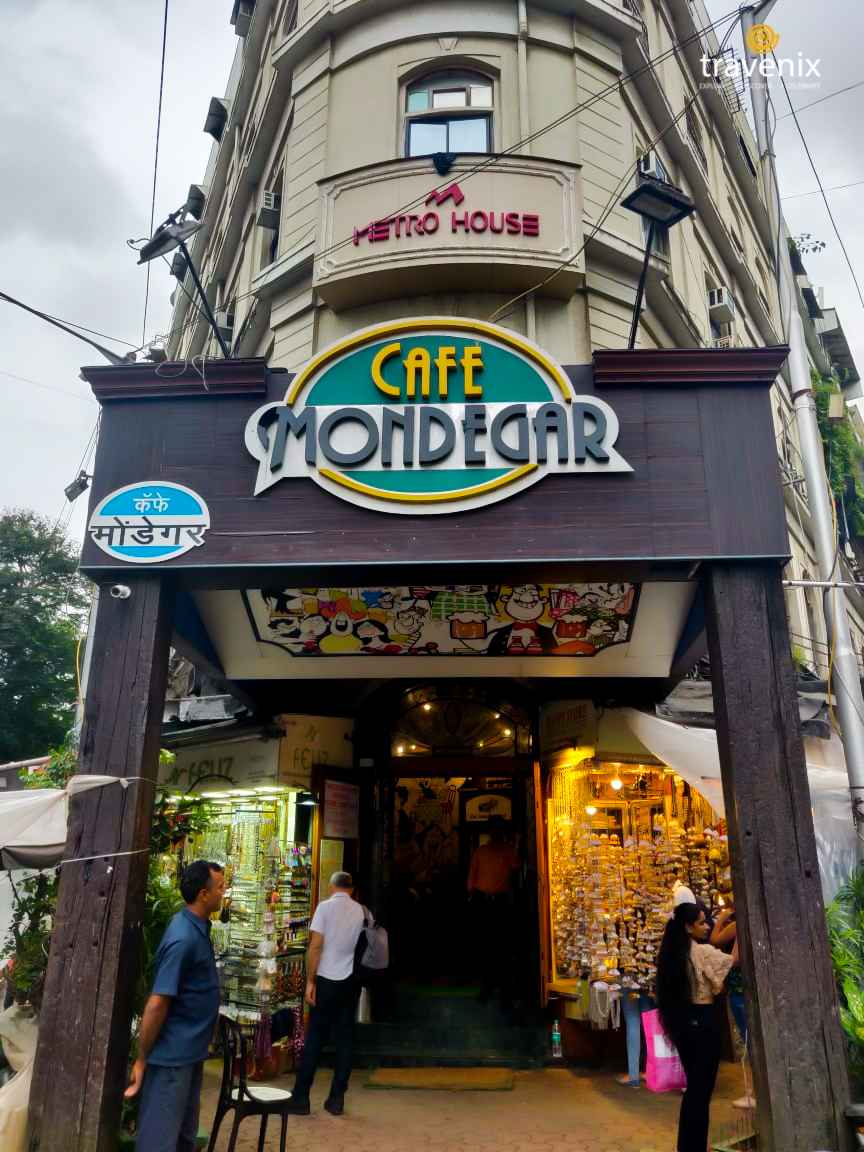 Location: Metro House, 5A, Shahid Bhagat Singh Rd, Apollo Bandar, Colaba, Mumbai, Maharashtra 400039
 Money for two: Rs.1300 for two
 Opening Hours: 7:30PM-12AM
 4. Prithvi Cafe
The cosy beautiful ambiance and delicious food, is Prithvi's specialty. Famous for cutting chai, chole-kulcha, brownies and Irish coffee, it has always made sure to bring back the people who step outside. The place is attached with the iconic Prithvi Theatre. So you usually find singers, actors and several artists around. I would recommend you to visit this in the evenings with prior reservations. It was formed in remembrance of Prithviraj Kapoor, father of Shashi Kaporr in 1951. It is owned by the Kapoor Family.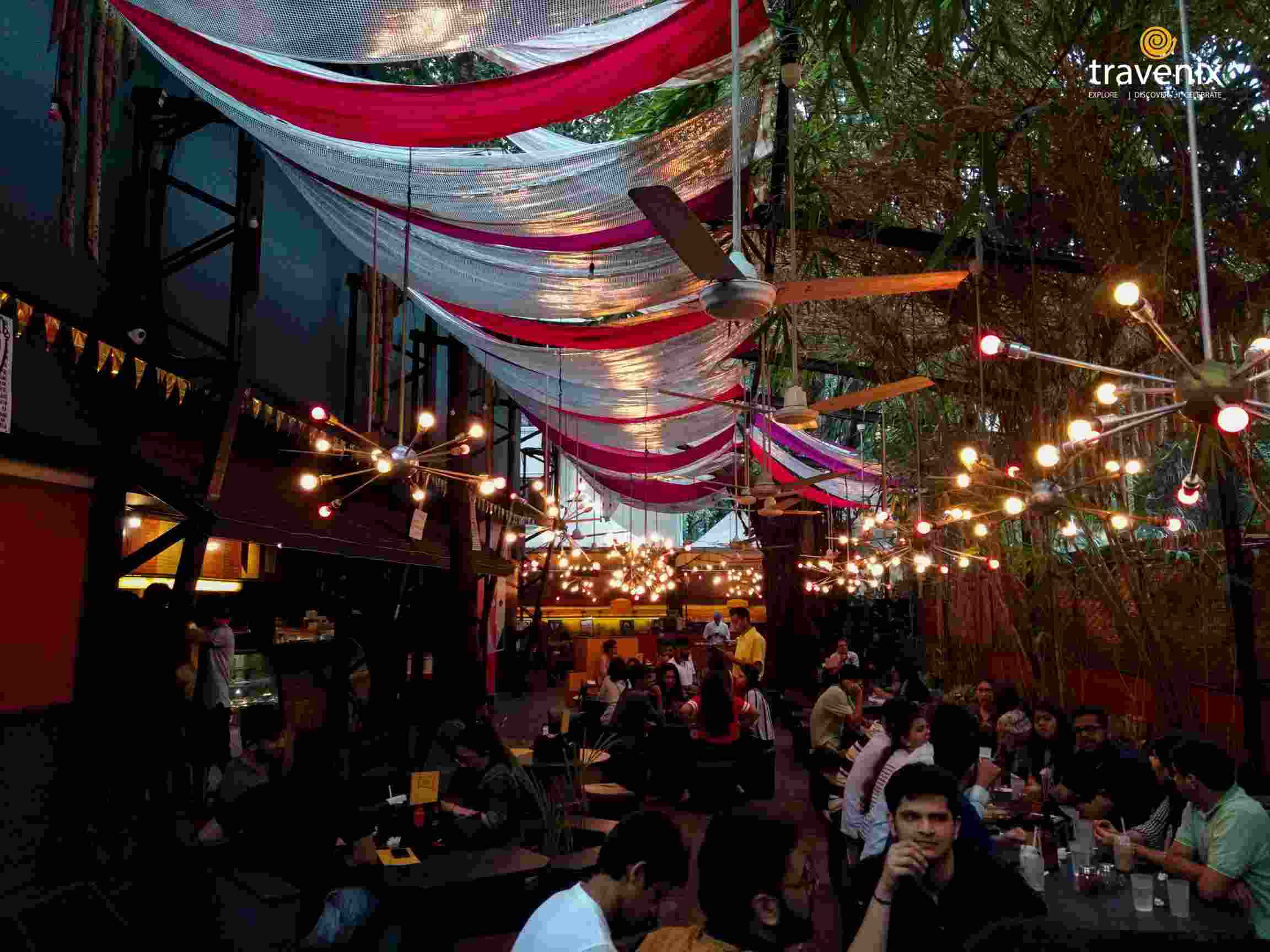 Location: 20, Janki Kutir Apartment, Alongside Prithvi Theatre, Juhu Church Rd, Mumbai, Maharashtra 400049
Money for two: Rs.700/- for two
Opening Hours: 10AM-10:30PM everyday of the week
 5. Cafe Excelsior
 Cafe Excelsior is a place for everyone from schoolkids to working professionals. The place not just serves amazing non-vegetarians dishes and caramel custard, but also memories. One of the oldest Irani cafés, it has been around for almost a 100 years now. This cafe was opened by Ardeshir Mazkoori in 1919 and the place is currently run by his grandson. Even though he studied commercial arts and opened up his own agency, Adi Mazkoori, the owner, still has his heart and love for the cafe. The cafe not only serves good food, but also has a very warm historic vibes. Unlike all other Irani cafes, this is open all week long from morning till late night.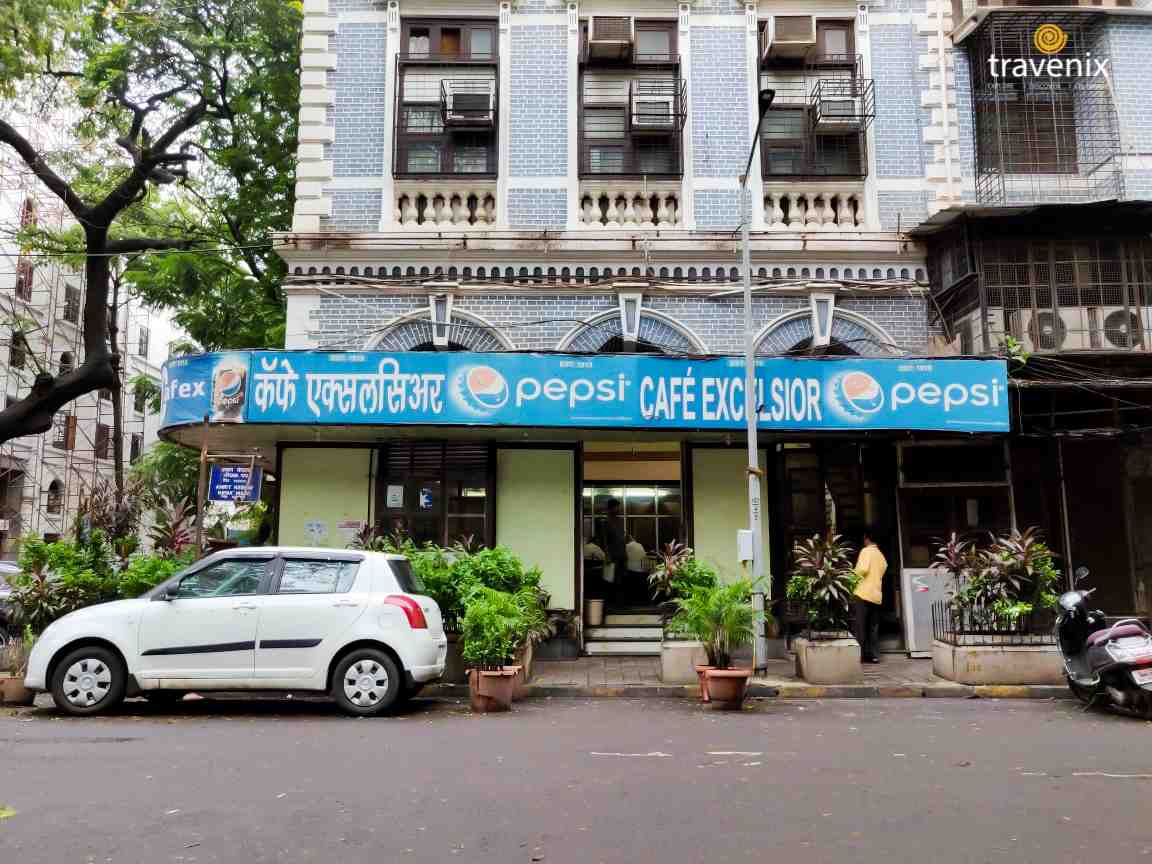 Location: 23, AK Nayak Marg, Opp. Excelsior Cinema, Azad Maidan, Fort, Mumbai, Maharashtra 400001
Cost: Rs.700/- for two
Opening Hours: 8AM-11PM everyday of the week
 Conclusion
These are some of the oldest and immensely loved cafes in Mumbai. Let's call them the heart of Mumbai filled with loads and loads of food. From Irani chai to Lebanese food, you can have it all. While you are visiting these cafes, make sure to try their fluffy, perfectly sweet and delicious caramel custard. We guarantee, you will not regret even a bite of it. Visiting these cafes will give you a sense of history with taste and undying memories. These cafes are a perfect combination of food, history, and entertainment. Next time when you plan to hang out with your friends, I bet these will be in the top list of your preferences. 
Go grab a bite at these mesmerizing places to feel the taste of enormously delicious dishes, and make thousands of memories. These memorable places will make you come back over and over until they become a part of your life. As we say, even walls have ears; the walls of these cafes have stories to tell and memories to store.
Have a happy hogging time!
Latest posts by Vibha Sharma
(see all)