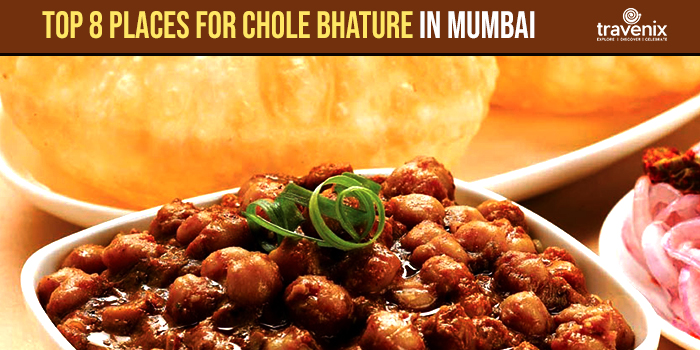 Top 8 Places For Chole Bhature In Mumbai
Foodies in Mumbai usually have one common complaint from the city that is known for its street food varieties. That is: Mumbai doesn't have good Chole Bhature! We agree that Mumbai's Chole Bhature varieties come nowhere close to street-style chole that's available in every corner of Delhi.
Relishing Dilli-style Chole Bhature
But that are a few restaurants and food stalls in Mumbai that do have delicious Chole Bhature. Give the food at these restaurants a try and then let us know if you think they're anywhere close to the typical Delhi ones.
1. Guru Kripa
For more than 40 years, Guru Kripa has been the go-to place for foodies craving some delicious street-style chaat. We've already included it in our list of top places to go for the best pani puri in Mumbai, but it's Chole Samosa and Chole Bhature deserves some fame too.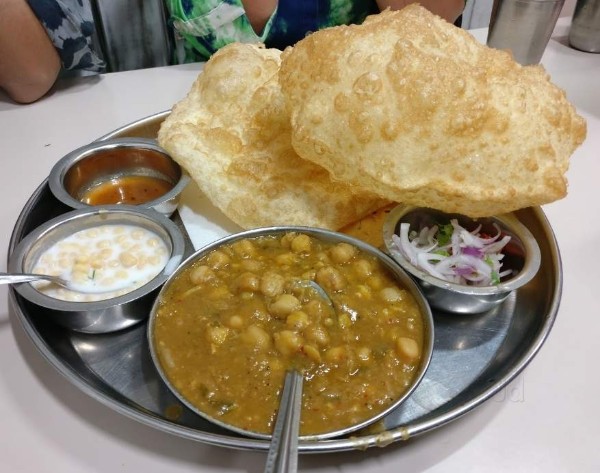 Ask them what makes their Chole so delicious and they'll stay tight-lipped about what the secret ingredient is. Whatever it is, we love their Chole! If you're there, also try out their Tikki Chole and Sindhi breakfast items.
Where: 40, Guru Kripa Building, Road 24, Near SIES College, Sion, Mumbai
2. Cream Centre
Cream Centre is known for its all-veg fare that includes not just continental dishes but even Mumbai's street food dishes. Their Bhatura is the almost size of an American football, only slightly smaller, so it can be overwhelming to look at.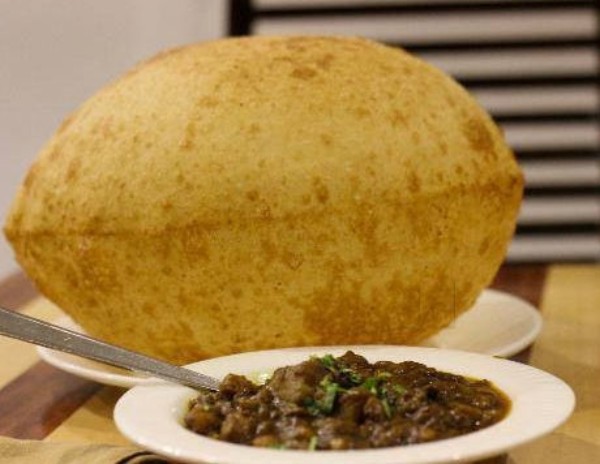 But once you dig into the dish, we promise you'll want to hog it all right away! Their signature Chole Bhature is apparently made from a recipe that has been passed down for decades in the owner's family. We really wish we could find out what makes it so lip-smacking. Their creamy nachos and brownies are top-notch too!
Where: Chowpatty, Lower Parel, Kurla, Ghatkopar, Malad, Andheri, Thane, Vashi, Goregaon
3. Kailash Parbat
Want to try street food in Mumbai but concerned about hygiene? Kailash Parbat is the place to go to. It's been ruling the culinary scene in Mumbai for more than five decades now! While their Sev Puri, Pani Puri, and Bhel are extremely famous, we love their masaledar Chole. The best part is the Bhature is soft and not excessively oily.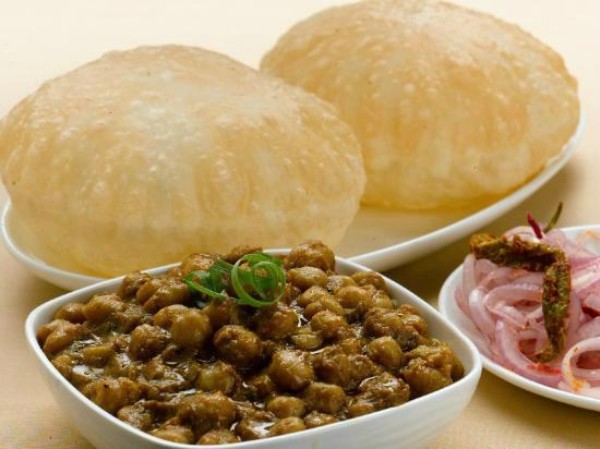 Where: Vile Parle, Colaba, Andheri, Khar, Gurgaon, Malad, Borivali, Kandivali, Vile Parle, Ghatkopar, Mulund, Chembur
4. Vig Refreshments
Vig Refreshment is a tiny no-frills food stall that is famous for its snacks. If you're not sure about the directions, ask any shopkeeper in the area; Vig Refreshments is very well-known. It opens its doors at 6.30 am, so if you're looking for a scrumptious breakfast, this is the place you should go to.
They're known for their Sindhi delicacies, so make sure you don't miss out on their Dal Pakwaan. We also recommended their Chole Bhature, Pattice, and Lassi; it is absolutely delightful!
Where: Doctor Choitram Gidwani Road, Chembur Colony, Mumbai, Maharashtra 400074
5. Oye Kake
It comes as a surprise that a place that serves some of the best Punjabi food in town is actually all-vegetarian. But we aren't complaining. Their Amritsari-style Chole Bhature is cooked with masalas that come straight from Punjab.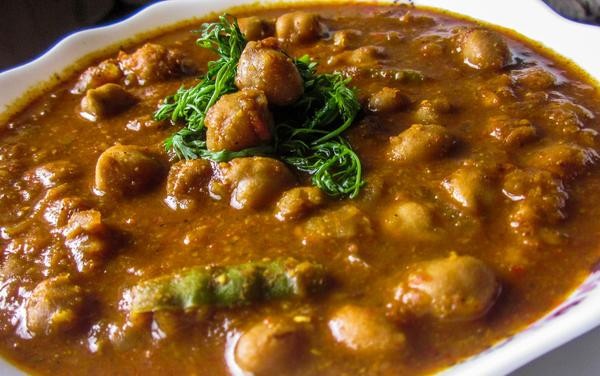 We love how zesty and aromatic their Chole is! If you are looking for a full Mughlai spread, also try their Mirchi Lasooni Paneer Tikka and Mirch Malai Subzi.
Where: 13-C, Cawasji Patel Street, Fort, Mumbai
6. Gulati's Sweets
If you are headed to Gulati's sweets, make sure you are going on an empty stomach. There is so much to try that you'll be spoilt for choice. From hot jalebis to spicy Chole Bhature, everything that they have there will tempt you to give up on your diet.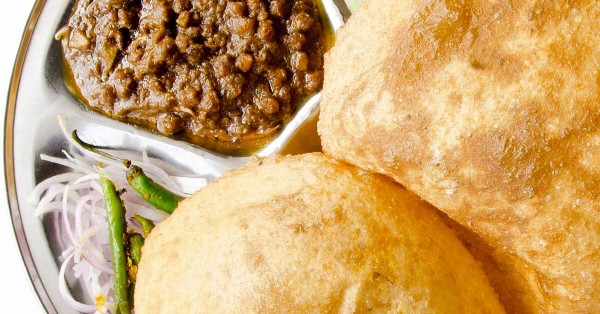 We promise you it'll be a sinful indulgence that will be absolutely worth those extra calories. The best part is the prices there are super affordable.
Where: 35, Sher E Punjab Society, Mahakali Caves Road, Andheri East, Mahakali, Mumbai
7. Kapital Kitchen
If you're from North India and feeling a little homesick, a visit to Kapital Kitchen will make you feel better. The aroma of Chole Bhature and Rajma Chawal will welcome you right from the moment you step in.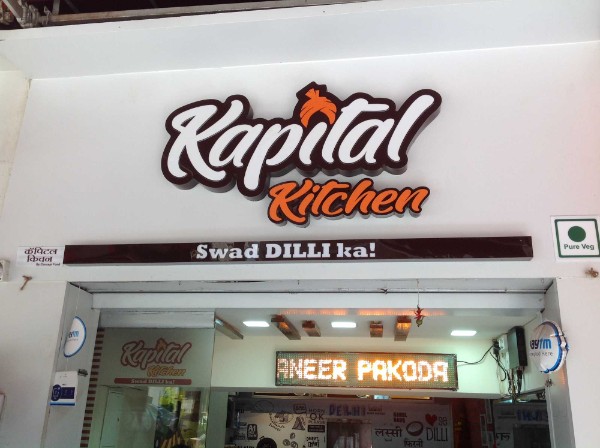 Foodies have also praised their Lassi, Dahi Bhalle, and Tikki Chaat, but we are yet to give it a try. Whatever you order, expect the authenticity of the flavors to bowl you over.
Where: Shop 1, B-2 Green Land Apartments, J.B Nagar, Chakala, Mumbai
8. Shree Chole Bhature
The simple shop in Mira Road is named after their signature dish itself! Their Chole Bhature is the stuff of legends really!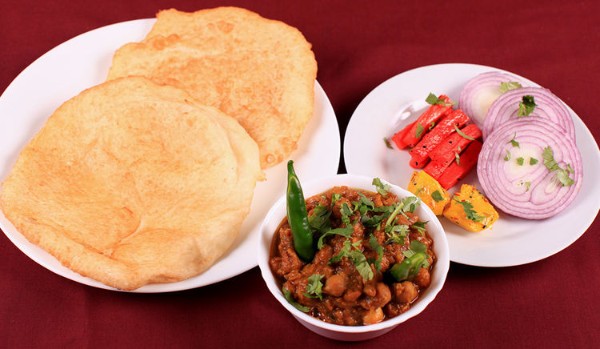 So it doesn't come as a surprise that a lot of people drive from South Mumbai or even Navi Mumbai just to eat a plate of Chole Bhature. They've got Chinese food varieties too but hardly anyone orders anything else except Chole Bhature there.
Where: 12, Iraisa, Beverly Park, Kanakia Road, Mira Road East, Mira Road, Mumbai
Do you know of any other places that serve delicious Chole Bhature in Mumbai? Give us your suggestions in the comments section below.
Image Credits: Just Dial, EazyDiner, Ketchupp Blog, Mast Bites, Trip Advisor
You may be interested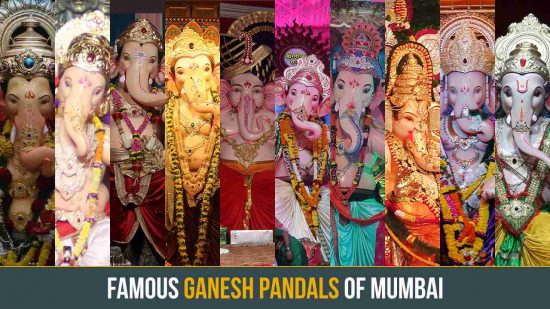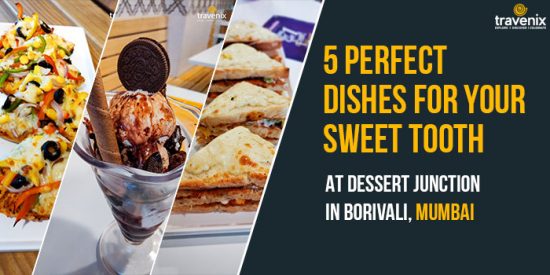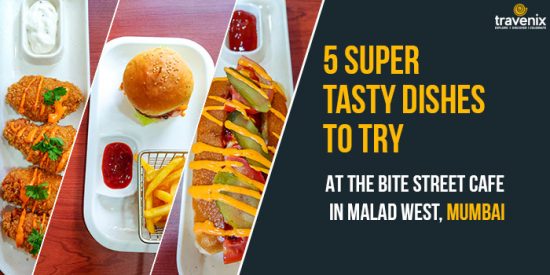 Most from this category