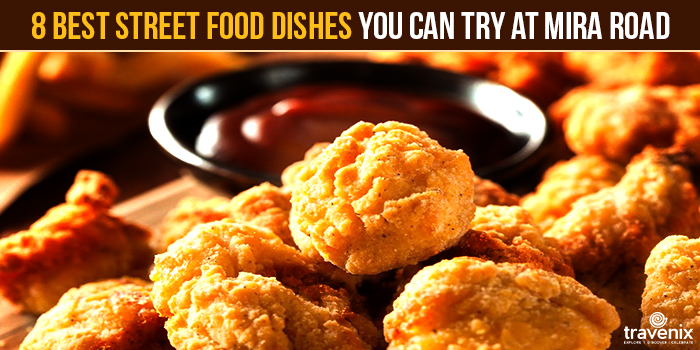 8 Best Street Food Dishes You Can Try At Mira Road
Mira Road was an agricultural area that slowly started commercializing into a residential one due to Mumbai's real estate prices. Today, it is one of the fastest growing areas of the city and is home to many prominent residential townships. To cater to the population here, many food outlets have opened up, offering a variety of unique dishes.
Mira Road's Delicacies
Mira Road offers easy connectivity between Mumbai, Thane and Navi Mumbai, so you may find yourself in this area someday while traveling. When you're on the go, , finding a kickass food place can be a difficult task. To make this task easier for you, we've listed down the best places to eat in Mira Road.
1. Mud Cake- Bake and Brew
This sponge cake is all you need to satisfy all your cake cravings. Don't go by its simple looks, because the burst of flavors right from the first bite will start to overpower you. The covering of the cake is by milk chocolate and the inner part is made from dark chocolate, which is simply heavenly. The combination of both melting in your mouth is sinfully good and makes you a fan of this dish instantly.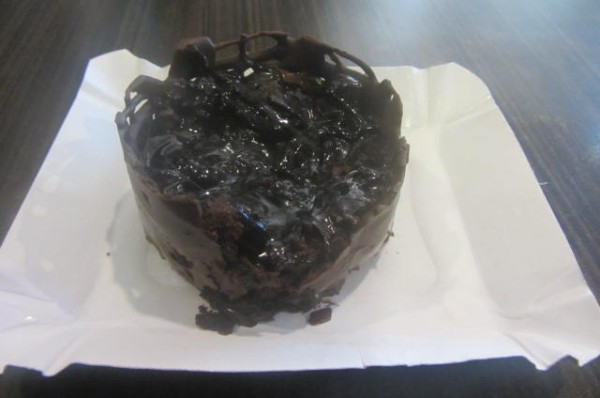 Where: 1,  Geeta Arcade Building, Opposite Life Care Hospital, Near MTNL, Sheetal Nagar, Mira Road East, Mira Road, Mumbai
Price: ₹70
Rating: 4.7/5
2. Mawa Jalebi With Rabdi- J.J Jalebi
The jalebis here are perfect! Freshly fried and served hot, they have a distinct taste of mawa, and when the cool rabdi is poured on the top, the dish becomes irresistible. The combination of both the flavors along with the small pieces of malai makes this dish an instant favorite. The feeling of having them melt in your mouth is heavenly.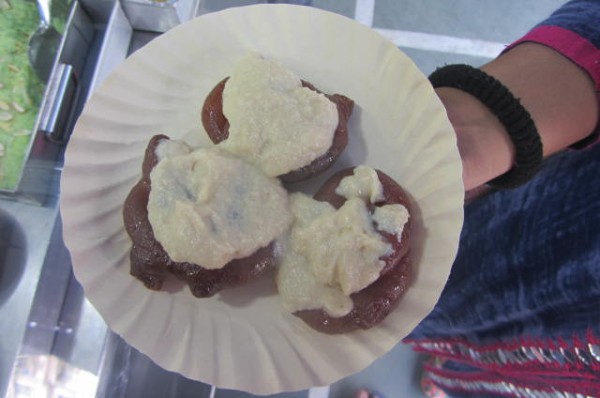 Where: Shop no.1, B-34, Heli Shanti Nagar, sector no.11, Mira Road East, Mira Road, Mumbai
Price: ₹50
Rating: 4.7/5
3. Mini Meal- Spice of Karjat
This is the perfect mini-meal that we found on our quest. The aam panna is the highlight of the meal, is very refreshing and has a distinct flavor of mango and jeera. The fries are freshly fried, crisp on the outside and soft on the inside. Along with this is the world-famous dish of Mumbai, Vada Pav! The Vada is cooked well and the pav is fresh and soft, and to it, schezwan chutney and mayonnaise are added. All these flavors combine for something truly unique!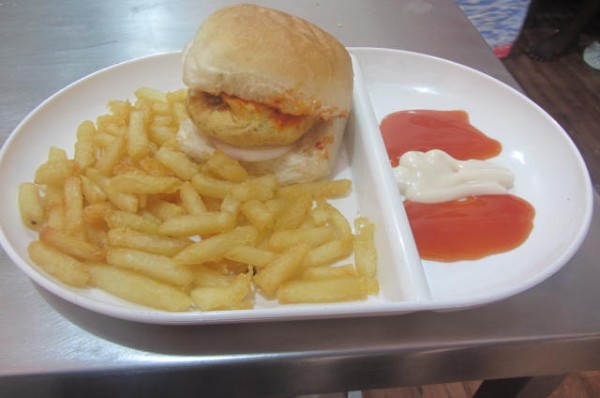 Where: Shop No 3, Surya Shopping Center, Shrusti Complex, Mira Road East, Mira Bhayandar, Mumbai
Price: ₹70
Rating: 4.5/5
4. Chicken Pie- Casadella
The chicken here is tender, soft and juicy, and has taken in all the flavors of masalas very well. Onions are added to the pie, and this makes it slightly sweet and spicy as well. The pie is crisp, and the flavor of chicken combined with that of onions lasts long in the mouth.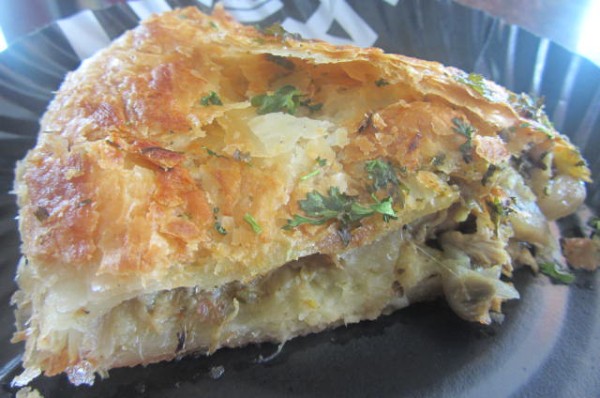 Where: 36, Asmita Super Market, Near Poonam Sagar Complex, Mira Road East, Mira Road, Mumbai
Price: ₹60
Rating: 3.5/5
5. Mix Fruit Shake- Cream Overload
This shake has Kala jamun, blackcurrant, mango, chikoo, berry and pineapple mixed together. The flavor of blackcurrant and pineapple is very distinct, and the blackcurrant flavor stands out among all others to linger in your mouth for quite some time. Pieces of blackcurrant and kala jamun are mixed in the shake and give tiny bursts of juices in your mouth, which makes the whole experience better. It is served chilled, and the smooth texture of this shake lures you right away.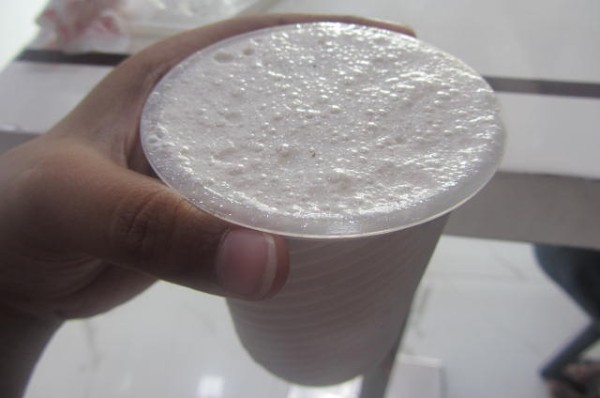 Where: Shop 11/B/1, Nupur Palace CHS Ltd, Chandra Vihar Society, Sheetal Nagar, Mira Road East, Mira Road, Mumbai
Price: ₹120
Rating: 3.5/5
6. Aloo Wadi- Agarwal
The aloo wadi is made from potatoes and has a mix of sweetness and spiciness, which makes it delightful to eat. There are pieces of black mustard added for better flavor, and the dish is served with pudina and tamarind chutney. The tamarind chutney is sweet and the pudina chutney is spicy, and as a result, they both complement the overall flavor.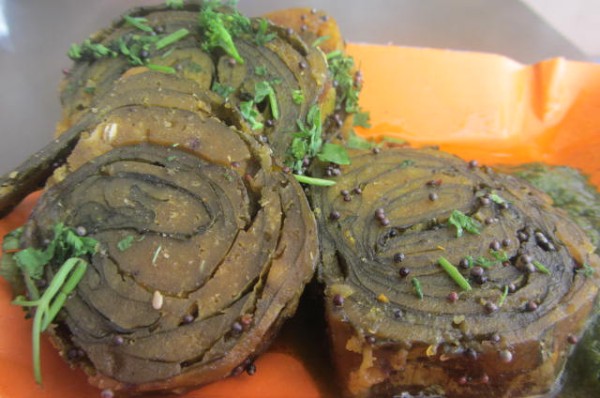 Where: Shanti Nagar, Sector 1, Mira Road East, Mira Road, Mumbai
Price: ₹22
Rating: 3/5
7. Chicken Popcorn- Al-Baek
Chicken popcorn is a delicacy among all chicken lovers and this place gets it right every single time! The chicken is made extremely well, is crunchy and juicy, and the aroma gets you mesmerized instantly. The oil content is less too, which makes it better to eat.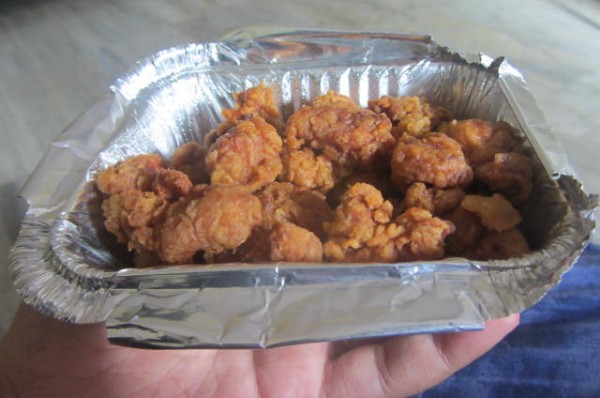 Where: Shop 2, C – 38, Ajita Apartment, Sector 11, Opposite Corporation Bank, Naya Nagar, Mira Road East, Mira Road, Mumbai
Price: ₹55
Rating: 3/5
8. Chicken Fried Rice- A-1 Chinese Corner
Want some good Chinese? Head over to A-1 Chinese Corner, the closest you can get to authentic Chinese food. The rice here is fried well, served with white chicken and has a distinct taste of omelet and garlic. The taste of soya sauce and garlic lingers on in your mouth and makes you reminisce about the experience for a while afterward.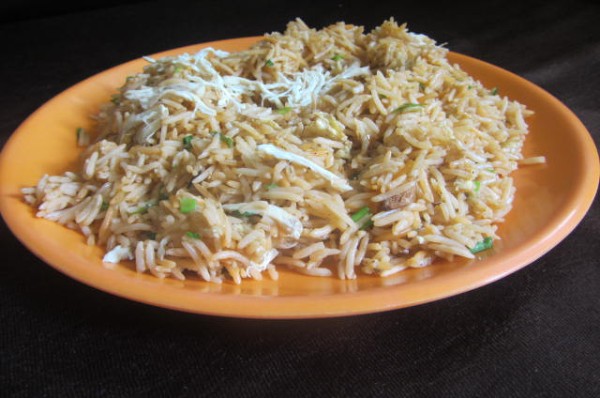 Where: Shop No 4, D/1, Narendra Park, Naya Nagar, Opposite St. John School, Mira Road East, Mira Road, Mumbai
Price: ₹50
Rating: 3/5
With such an array of delicacies, Mira Road is THE place to be if you are a food lover. We hope that you're already on your way to taste some of these dishes and share them with us!
Latest posts by Vibha Sharma
(see all)