Top 5 Hookah Lounges In Navi Mumbai
Smoke might usually be associated with foul smell, however, hookah is one thing that challenges this misconception. Pleasant smelling smoke with different flavors and scents makes up the entire hookah experience. While hookah has been trending since the 15th century, it has gained a lot of popularity now.
Puffing Up!

Loads of restaurants and hookah lounges have opened up in Navi Mumbai and you can find both youngsters and the older generation enjoying taking puffs from it. Here are the best places in the city for you to have a great evening out with your close ones smoking hookah.
1. The Smoque Cafe
This cafe in Kharghar is a great place to chill out with your family and friends all day long. Situated right across the railway station, you can easily reach this place and enjoy their delectable preparations. Along with such amazing food, they have a whole range of hookah options available for you to choose from.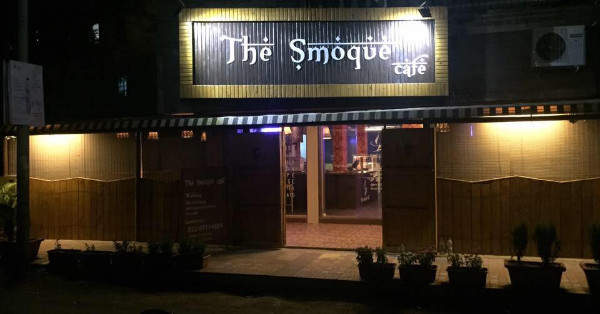 Where: Plot E 68, Sector 3, Shiv Krupa, Opposite Kharghar Railway Station, Kharghar, Navi Mumbai
2. Mint Lounge
Don't mistake this for one of the best karaoke restaurants in Navi Mumbai, The Mint Leaf, for this place is one of the best places in Navi Mumbai to indulge in some good ol' hookah. You can enjoy multiple flavored puffs of hookah here and enjoy the bubbly atmosphere of this restaurant with your friends.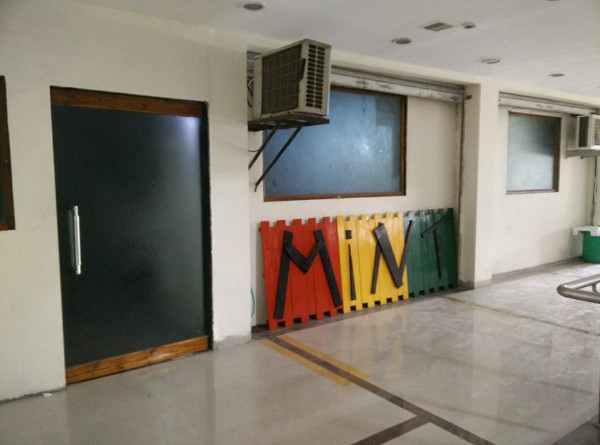 Where: Shop number 15/16/17,level-3, prime mall, plot #D66 sector 12 Kharghar, Prime mall lane, Navi Mumbai, Maharashtra 410210
3. Splitsvilla Cafe and Sheesha Lounge
As the name itself suggests this place in Vashi is a great sheesha lounge where you can enjoy a wide range of hookahs. For your gastronomic requirements, they have continental and Mexican food options. To keep the whole ambiance upbeat, they have a DJ playing some kick-ass music!
Where: Shop 26, Sector 19D, Satra Plaza, Vashi, Navi Mumbai
4. Comrade Cafe Hookah Lounge
This cafe in Sanpada is a fairly recent addition to the hookah-friendly places and has spectacular interiors. They have a huge list of options for you to choose from for your very own hookah night-out. They serve some authentic Italian dishes to go along with your hookah too to keep your hunger pangs in check.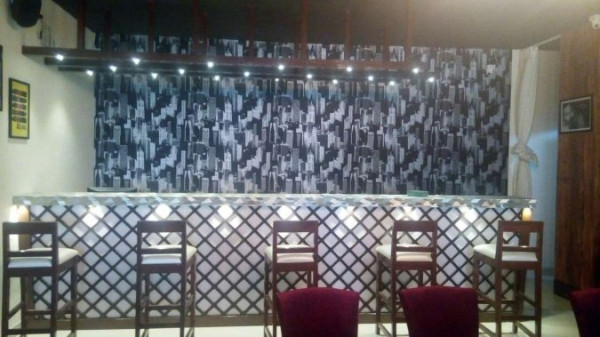 Where: 11th Floor, The Corporate Park, Lakhani & Bhairav Building, Plot 14/15, Sanpada, Navi Mumbai
5. Zenzibu Da Sky Lounge
If you're looking to have the hookah in the open on a rooftop restaurant, there is no better place to head to than Zenzibu Da Sky Lounge. The lounge has an upbeat ambiance with cozy furnishings and a trippy lighting. They serve some amazing Indian, continental, Italian and Chinese dishes to satiate your hunger while you enjoy your very own hookah.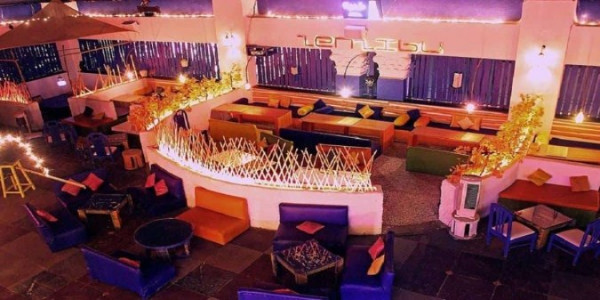 Where: 3rd Floor, Shubham Palace, Commercial Wing, Above HDFC Bank, Near D Mart, Sector 15, Kopar Khairane, Navi Mumbai
Have you been to any of the above-mentioned hookah lounges in Navi Mumbai? If so, do let us know your experiences in the comments section below. In case you haven't, why not plan a weekend party at one of these places?
Do you know of any other cool hookah places in Navi Mumbai? Do let us know in the comments. If you're in Mumbai, you can check out the best hookah lounges in Mumbai!
Image Credits: Zomato, Just Dial, Mint Lounge, The Smoque Cafe, Desi Diaries

Latest posts by Vibha Sharma
(see all)