Top 10 Restaurants and Lounges for Hookah in Mumbai
Ever stepped into a restaurant or a bar and gotten mesmerized by the smell of the smoke filled air? That's hookah for you, ladies and gents. Blowing out some smoke after a meal from a hookah has been a trend since the 15th century and even today it is all the rage among society.
Scent in the Smoke
Hookah has been a popular attraction among people of Mumbai and it is common to find both youngsters and the older generation relishing this smoky delight. Here are the best places in town for you to spend an evening with your close ones.
1. 24 Sheesha Sky Lounge
Located in Khar, this rooftop lounge gives you a spellbinding view of the city's skyline, and having your favorite hookah in the open air here with this view is the perfect way to unwind. It is common to spot people with their cameras shooting the beautiful night sky of Mumbai here.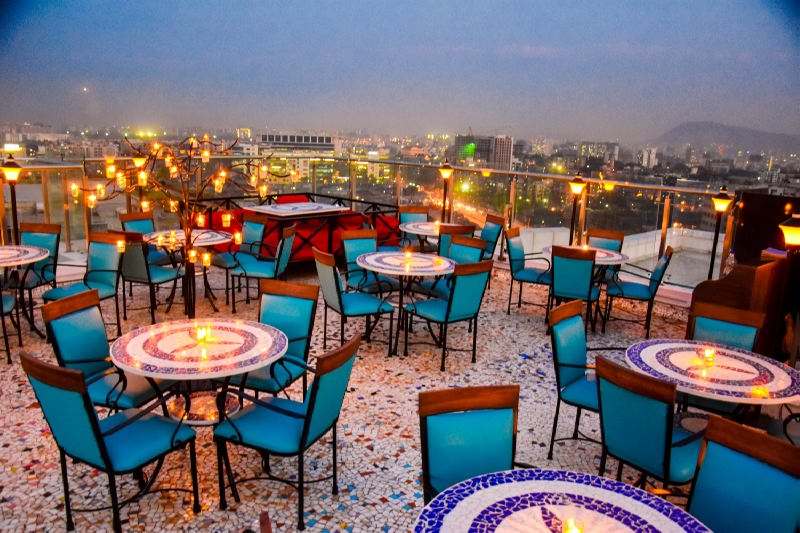 Where: 10th Floor, Empresa Building, 2nd Road, Khar West, Mumbai
2. Air Lounge
Located right opposite the Infiniti Mall in Malad, this rooftop lounge is a great place for you to hangout far away from the hustle and bustle beneath, and enjoy hookah with your friends. With a stunning view of the city, you can be assured that your night here will be pleasant to the eyes too!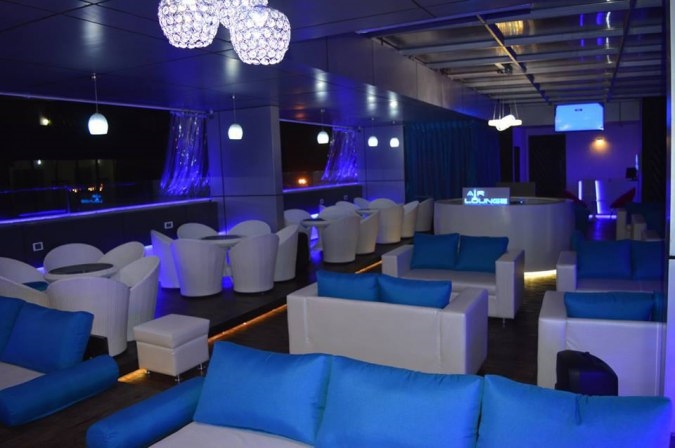 Where: 702-Terrace, Solitaire 1, Opposite Infinity 2 Mall, Link Road, Malad West, Mumbai
3. Anarchy
Located in the posh Lokhandwala locality of Mumbai, this club has quirky lit interiors and is the perfect place for hookah lovers. With a dance floor and a full bar, you can have the best of everything here!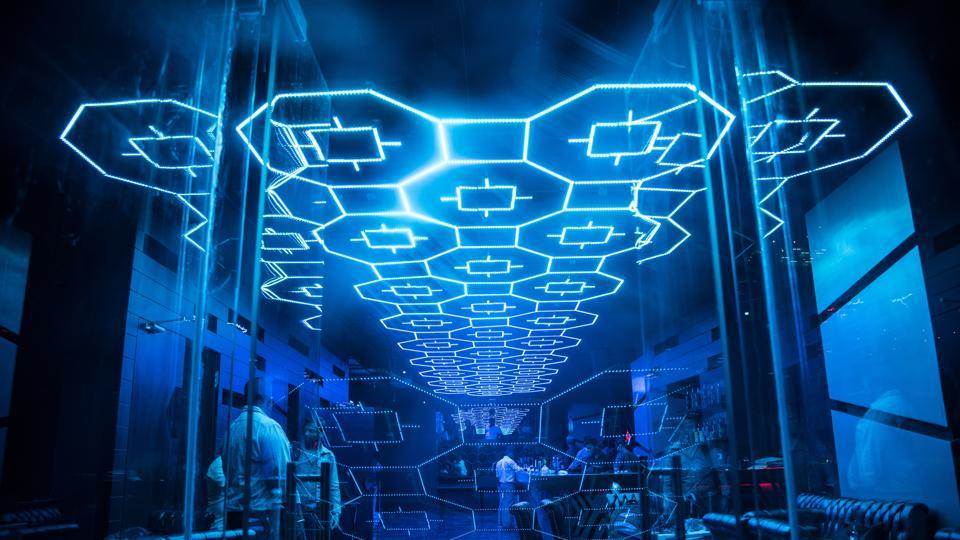 Where: 101, Morya Blue Moon, Near Tanishq Showroom, New Link Road, Andheri Lokhandwala, Andheri West
4. Blanco
A rooftop lounge with bright interiors is the perfect way to relax and have some hookah. The open terrace makes the whole experience very calming and there is also a dance floor here for those wishing to dance to the beats of some epic music!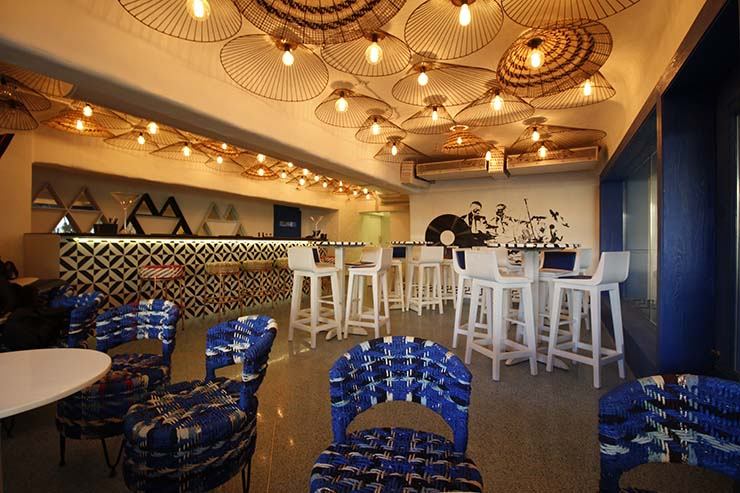 Where: 201/202, Samarth Vaibhav Cooperating Housing Society, Opposite link Road, Andheri Lokhandwala, Andheri West
5. Bombay Breeze Café
Yet another terrace café, this place is so named because of the beautiful breeze that flows here. This makes it a perfect place for having some hookah and spreading the scent all across. With music playing in the background and delicious food to go with it, you can be assured of a breezy evening here.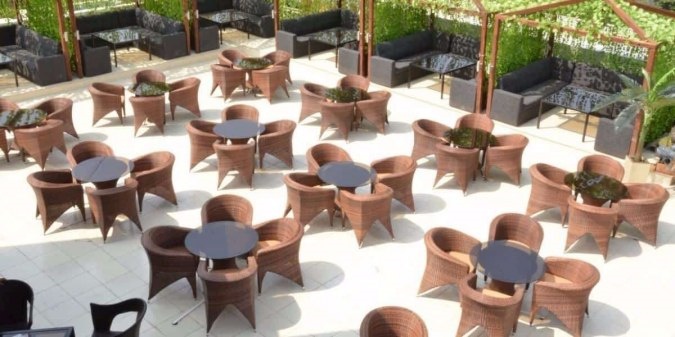 Where: 6th Floor, Trance Avenue Building, Next to Mhada Telephone Exchange, 4 Bungalows
6. Kasbah Grand
This rooftop hookah paradise is open till 4AM and this makes it a special place for all night owls. Having hookah with nearly no sounds to disturb you late at night in the cool breeze is a great feeling. Even the foodie in you will love the variety of cuisines that this place has to offer. This is one of the best late night food places in Mumbai.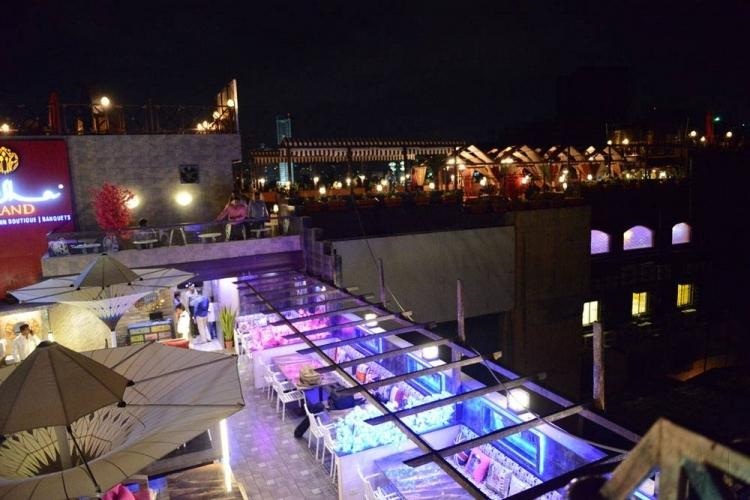 Where: Top Floor, Chandiwala Arcade, Opposite Bangur Nagar, Goregoan Link Road, Goregaon West, Mumbai
7. Koyla
What better place to have your favorite hookah than a rooftop lounge with a sea view? This place near Gateway of India and one of the best 5-star hotels in Mumbai, Taj Mahal Palace Hotel, serves exotic North Indian and Mughlai cuisines and you can sit in the shamianas here and smoke like an emperor!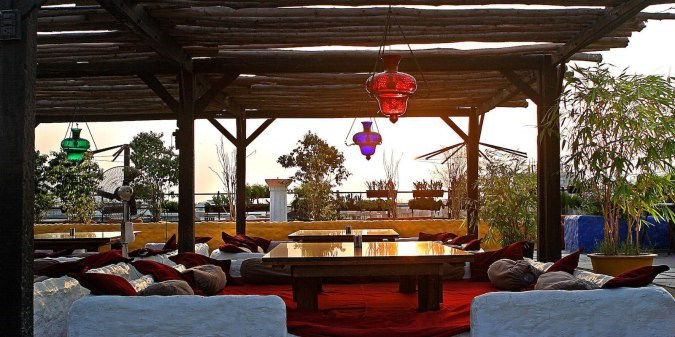 Where: Gulf Hotel, HNA Azmi Marg, Colaba, Mumbai
8. Opa! Bar and Café
Amazing décor and a great atmosphere await you at the Opa! Bar and Café. A perfect place for a person who loves everything ranging from hookah to dancing, this place has something to offer to everyone. The upbeat music here is sure to keep you tapping your feet before you get onto the dance floor!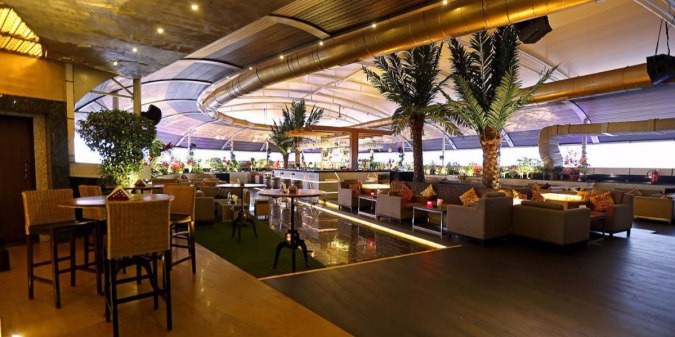 Where: Hotel Peninsula Grand, Rooftop, Opposite Sakinaka Metro Station, Andheri Airport Road, Sakinaka, Mumbai
9. R Adda
This 'Adda' is always filled with office-goers and has quirky interiors that are sure to grab your eyeballs. With some quirky music to go with the delicious food, you can have your hookah while tapping your boots!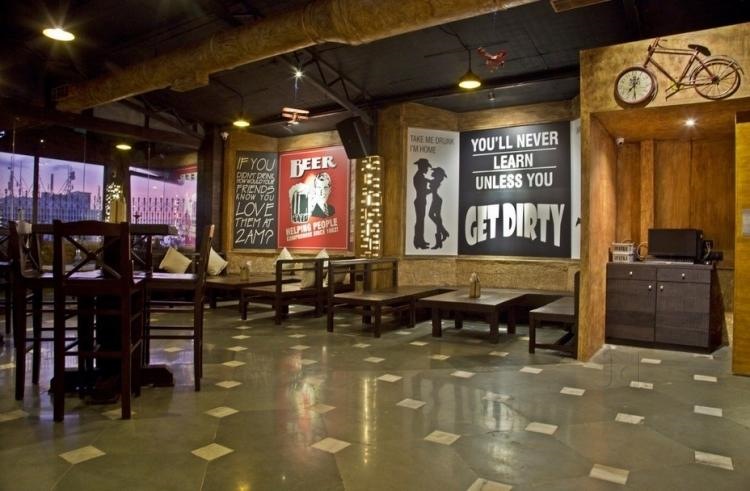 Where: 3, AB Nair Rd, Juhu, Mumbai
10. Sheesha Sky Lounge
A cozy rooftop lounge with the facility of hookah made to perfection is what makes a perfect night. This place gets brownie points from the night owls for remaining open till 3AM. So next time you're out for a night out, don't worry about finding some lip smacking food!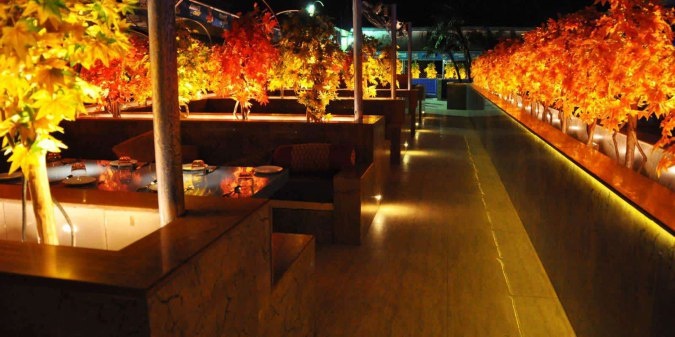 Where: C 18/21, 201, 2nd Floor, Dalia Estate, Off Link Road, Near Fun Republic, Veera Desai Road, Veera Desai Area, Mumbai
If you've visited any of the above places, do let us know your experiences in the comments below. In case you come across any other such lounge, do share it with our readers in the comments section.
Image Credits: Ambrosia Hospitality, Zomato, JustDial, Hindustan Times, Firefly Daily
Latest posts by Vibha Sharma
(see all)