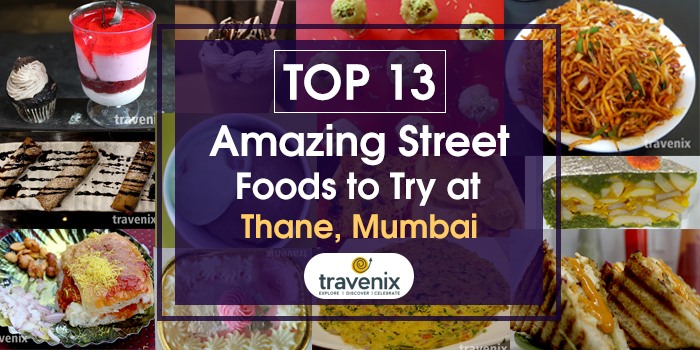 Top 13 Amazing Street Foods to Try at Thane – Mumbai
Thane is located right next to Mumbai and is one of the most populated metropolitan cities in India. It is a part of the Mumbai Metropolitan Region and has 33 lakes, which earns it the nickname 'City of Lakes'. This historical city has been around since the times of Ibn Battuta and was also the first ever terminus for a passenger train in Asia. It is currently connected by Central and Trans-Harbor lines of Mumbai Suburban railway. With a population density of 33,000 people per sq. km., this area has quite a few food outlets to serve this huge crowd.
Eating in the City of Lakes
With so many lakes in the city, this is one area that people would love to visit to escape from the hustle and bustle of the city life. Making a visit to an area with such a huge population density can be time consuming, and in this process, one can become hungry. To make your search for good food easier, we have listed down the best places to eat in Thane.
1. Biscotti Crunch- Fresspresso
This drink is loaded with cold coffee and smothered with a thick layer of cream on top of it. The drink also includes yummy chocolate sauce and pieces of our favorite biscuit-Oreo! This combination of chocolate and coffee is delicious and makes you fall for it instantly.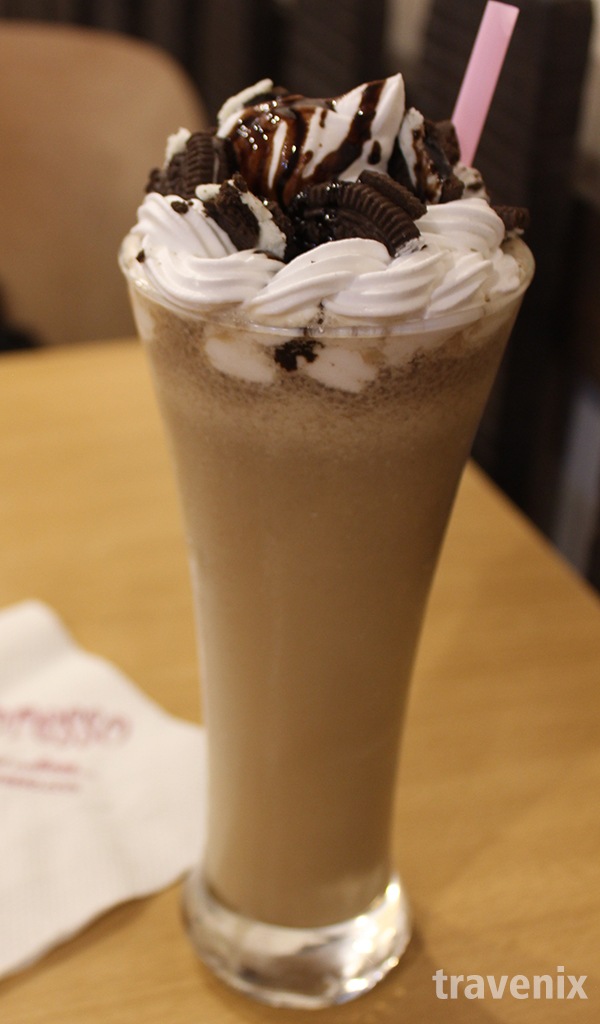 Where: Navpada, Thane West
Price: ₹ 120.00
Rating: 5/5
Recommended Combination: Chocolate Grilled Sandwich
2. Chocolate Cigar- Fresspresso
Gone are the days of the traditional cigars; make way for chocolate cigars, ladies and gents! These delicious cigars are filled with chocolate sauce and covered with a waffle that has sugar sprinkled on top of it. These sweet cigars give you a soft, crispy and a very chocolaty experience that is unparalleled.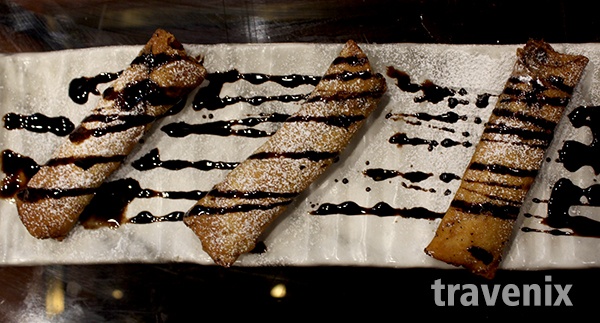 Where: Navpada, Thane West
Price: ₹ 120.00
Rating: 5/5
Other Great Dishes Here: Deep Fried Ice-Cream
3. Cannon Special Pav Bhaji- Cannon Pav Bhaji and Snacks Center
This is a very special and royal pav bhaji with dry fruits added to it to give it the royal feel and loaded with cheese to give you a delightful cheesy experience. The dry fruits give small sweet bursts in your mouth, in perfect contrast with the spicy bhaji. This different flavor is probably the reason why they attract so many customers.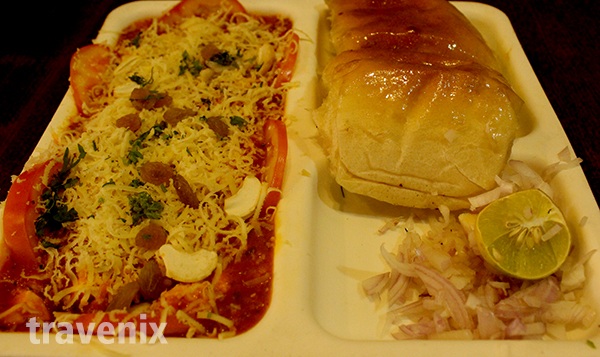 Where: Shop No.5, Thakur Niwas, Thane West
Price: ₹ 150.00
Rating: 4/5
4. Red Velvet Shooters and Oreo Cookie Cup Cake- St. Anthony's Bakery
The Red Velvet shooter is a glass full of vanilla cream and red velvet jelly that has a sweet taste and rich feel attached to it. The quantity served is well worth the price tag. The Oreo cupcake is topped with crushed biscuits and cream that give it an enhanced flavor and look; the combination of cake, biscuits and cream is a great one pleasing to one's taste buds.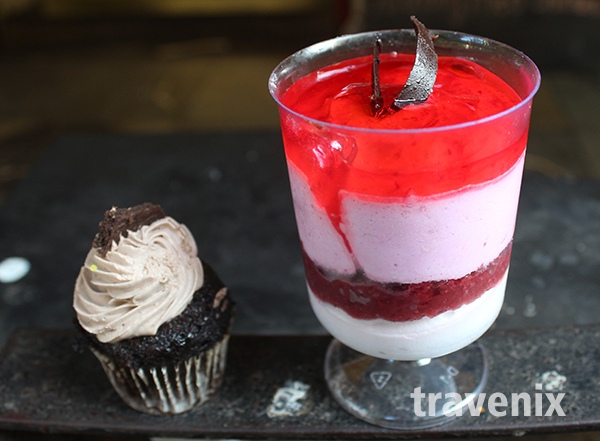 Where: 171, Kolbad Road, Thane West
Price: ₹ 75.00
Rating: 4/5
5. Mint Marble and Belgium Bite- Apsara Ice Cream
This ice cream is the perfect combination of mint flavored ice cream and Belgium dark chocolate ice cream. The slightly bitter-sweet taste of dark chocolate and cool mint gives you the best of both worlds and leaves you satisfied at the end.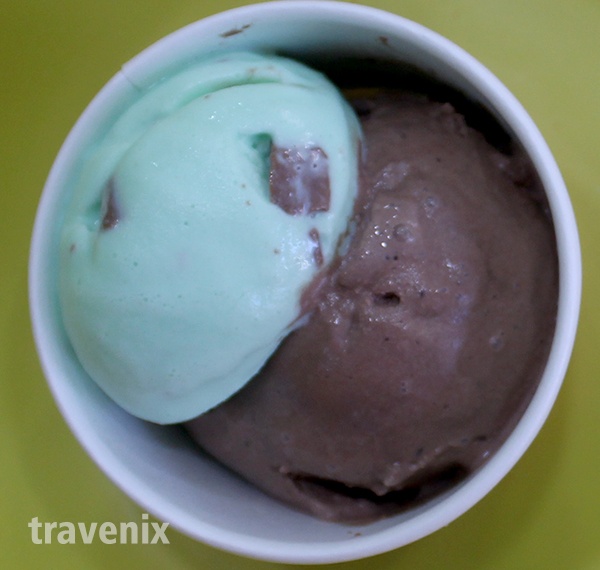 Where: Shop No.9, Gagangiri CHS
Price: ₹ 90.00
Rating: 4/5
6. Hakka Noodles- Silly Chilly
These are the typical hakka noodles made well. The noodles are well cooked and are soft to bite on; the vegetables added to them include carrots and capsicums. The owner makes your experience smooth by adding some additional oil and soya sauce, which enhance the overall flavor and feel.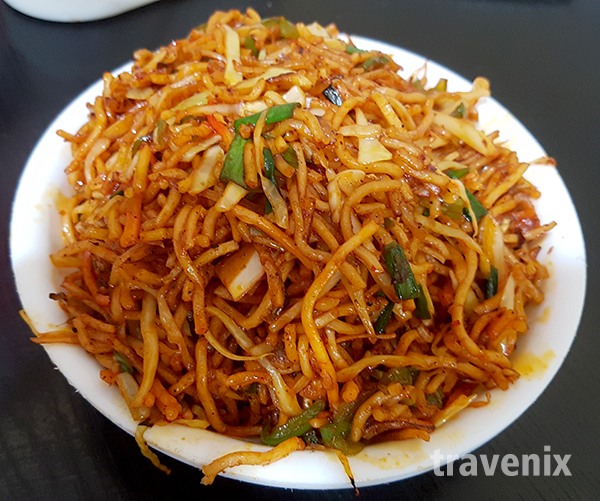 Where: Kolbad Road, Dream Planet, Thane West
Price: ₹ 120.00
Rating: 3/5
7. Paneer Pataka Sandwich- Green Box Express
This is a healthy sandwich stuffed with some yummy ingredients like onions to give it a spicy twist as well. The sandwich is served with chipotle sauce and this sets it apart from all the other sandwich stalls that usually serve just coriander chutney or tomato ketchup with the sandwich.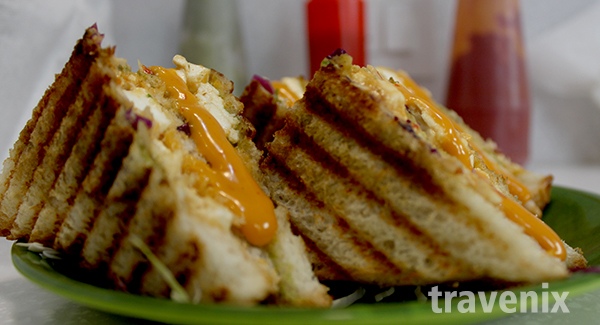 Where: Near Malva Hotel, Panchpakhdi, Thane West
Price: ₹ 94.00
Rating: 3/5
8. Diamond Cake- Prashant Corner
This is a dessert filled with cashew nuts which give it a unique flavor that is delightful. The cake appears green from inside and is served with silver paper on the top with crushed pistachios used as toppings.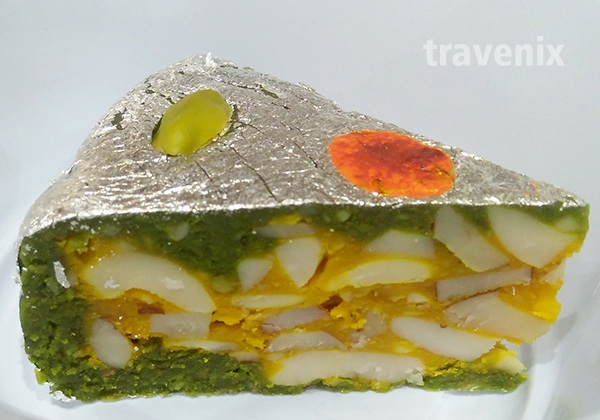 Where: Panchpakhdi, Thane West
Price: ₹ 31.00
Rating: 3/5
Other Great Dishes Here: Dry Fruit Anjeer Moon
9. Dabeli- Snack Attack
This dabeli is made just right; it is pan fried in ample of butter to give you an utterly butterly delicious feeling. This dish is very mouthwatering and has a perfect blend of spices and masalas to give you the best of all the flavors.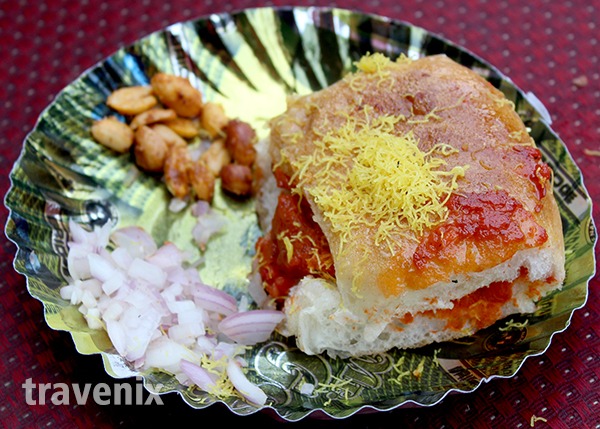 Where: Shop 006, Soham Plaza, Manpada, Thane
Price: ₹ 15.00
Rating: 3/5
10. Strawberry Roll- TipTop Mithaiwala
This is a mini box filled with delicious rasmalai. It also includes some amazing strawberry flavored milk cakes that are sure to make you fall in love with them. These guys sure know how to impress their customers; they do this by giving complimentary dry fruits!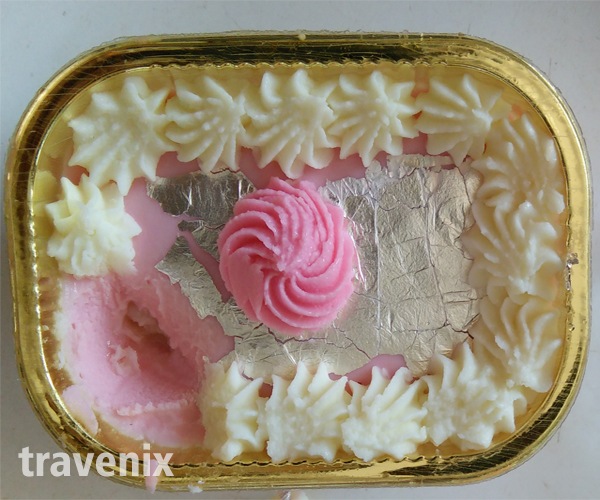 Where: Near Railway Station, Thane West
Price: ₹ 30.00
Rating: 2/5
11. Pani Puri Shots- Kings of Chaat
The word 'shots' has usually been associated with hard drinks, but well, our favorite pani puris pose some serious competition to these drinks now. The pani puri shots here are basically small shot glasses that have pudina water in them with masala puris on top; these shots are definitely bound to give you an out of the world experience.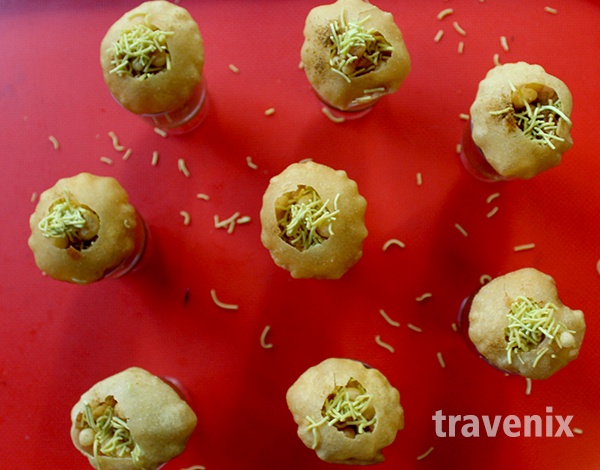 Where: Arun Vaidya Marg, Thane West
Price: ₹ 50.00
Rating: 2/5
12. Chai Masala and Chai Ginger- Ekk Cup Chai
The name of the restaurant is exactly what one says when they enter this food outlet 'Ek cup chai!' This tea is flavored with spicy ginger that gives you warm feeling in the stomach that is very refreshing. The other tea is the typical masala tea that we all adore and drink daily; it has a strong flavor and aroma that is sure to make you its fan.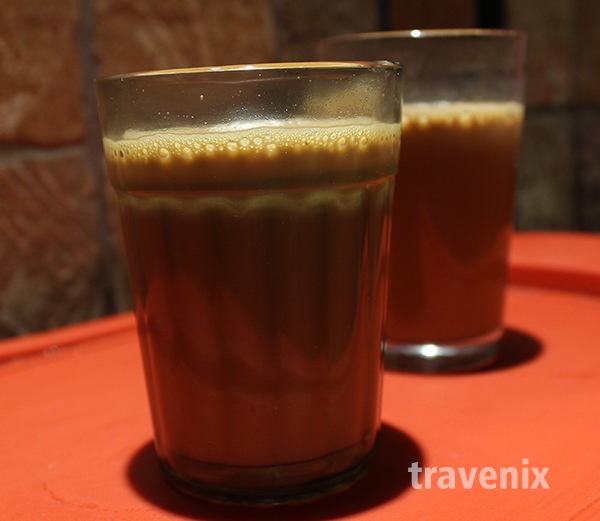 Where: Shop No.3, Galleria Hsg.Soc, Thane
Price: ₹ 40.00
Rating: 2/5
13. Rajvanshi Special Omelet- Rajvanshi Restaurant
This is the regular omelet covered with finely chopped onions that give it a spicy taste, and some tasty tomatoes that give it a mildly sour taste as well. It is garnished with finely chopped coriander leaves to give it a good look and enhance the overall flavor.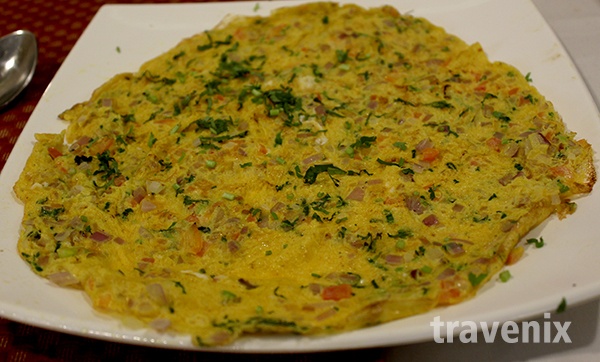 Where: Opp. Tatvi Dyan Vidyapeeth, G.B Road, Thane
Price: ₹ 108.00
Rating: 2/5
If you have tried out any of the above dishes before, then do let us know about your experience in the comments below. If you do come across any such unique dishes that captivate your attention instantly, do write to us so that we can share it with our fellow readers.
Latest posts by Vibha Sharma
(see all)