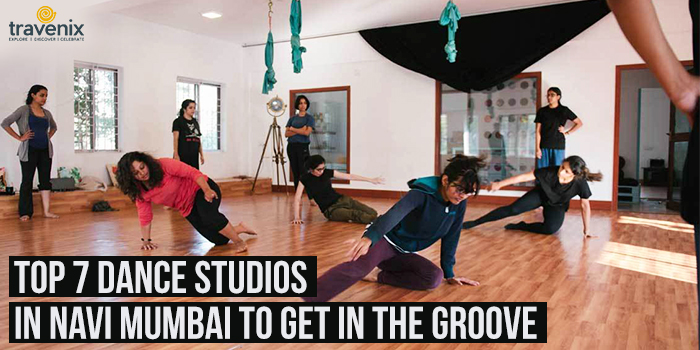 Top 7 Dance Studios In Navi Mumbai To Get In The Groove
If you're looking to learn a new dance form but don't know where to go, do not worry. There are loads of dance classes out there that teach various dance forms to perfection so that you can rock the dance floor. Be it classical dancing or even Bollywood dances, you can find classes for all.
Tap Your Feet

Navi Mumbai has some great dance studios where you can learn dancing. Be it as a hobby or a career option, you will be able to learn dancing from the best in business. With loads of dance academies in the city, it can be difficult to spot the best ones. To make this easier, we've listed down the best dance academies of Navi Mumbai below.
1. Fusion Elementz Dance Academy
Fusion Elementz Dance Academy has 3 branches across Navi Mumbai where you can go to learn dancing. They teach contemporary, hip-hop, jazz, funk, Bollywood, belly dance, and many other fusion dances. If you wish to learn guitar, Zumba or even Yoga, you can do that as well.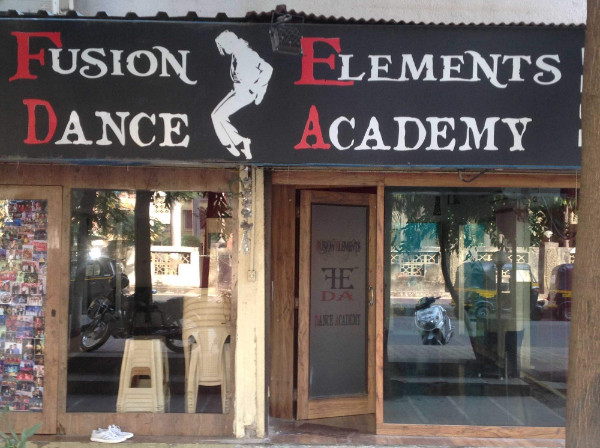 Where: Nerul, Vashi
2. Dancing Passions
Whether you're looking to learn salsa, ballroom, western or Bollywood dancing, they have classes for all. Not only do they have classes for children but even have professional and well-experienced teachers for adults. The best part is that they have multiple centers in Navi Mumbai so that a class is never far!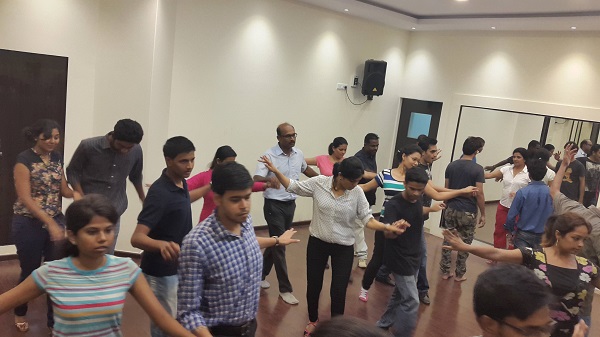 Where: CBD Belapur, Nerul, Vashi
3. Soul 2 Sole Dance Academy
Soul 2 Sole Dance Academy is the one-stop destination for all dancing enthusiasts. They teach multiple dance forms and whether you wish to learn classical dancing, western dancing or even Bollywood dancing, you can learn it all right here. They have a highly experienced staff to make sure that you can learn dancing to perfection.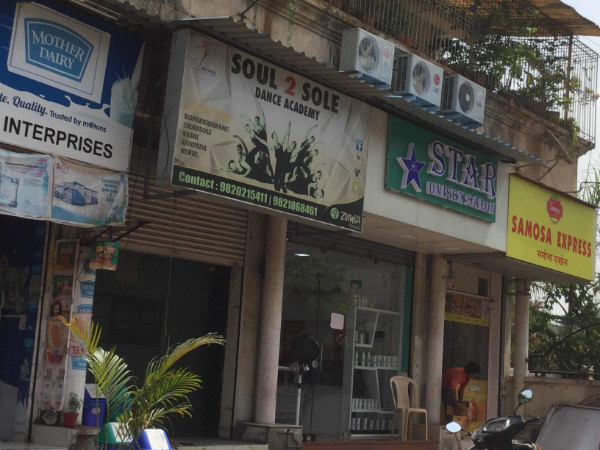 Where: Classic Sky Lark Building, Shop No-14, Sector-14, Near D-mart, opposite ghalot college of management Koperkhairne, Navi Mumbai
4. Elevate Dance Institute
Elevate Dance Institute has branches in both Mumbai and Navi Mumbai so you are never too far away from the classes. They have classes for both kids and adults and have well-experienced faculty adopts a thorough approach to ensure that you can learn the art form to perfection.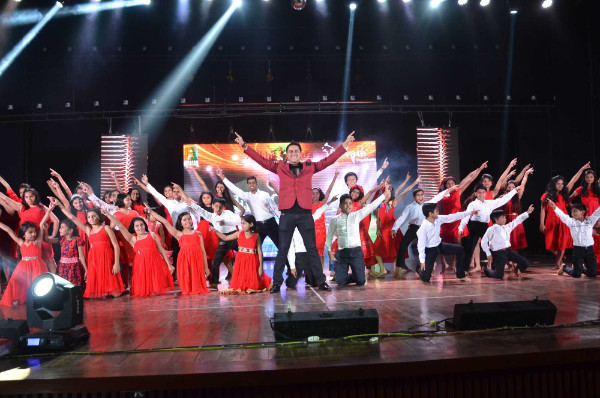 Where: Nerul, Vashi, Kharghar, Seawoods
5. 5ive 6ix 7even 8ight Dance Studio Art & Activities
At this dance studio in Navi Mumbai, you can learn various dance forms like western, hip-hop, Bollywood, and more. They have highly trained tutors who ensure that you can get the finest experience and learn to dance like a pro! They even have special classes for children who want to learn dancing.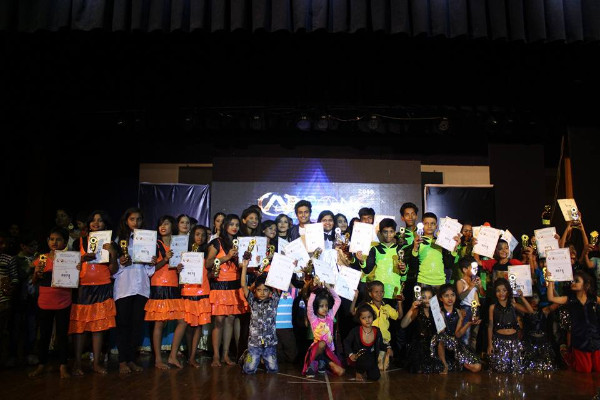 Where: Shop no 3, Plot No. 360A 360B, Matoshree Building, Darshan Darbar Marg, Sec 6, Nerul West, Navi Mumbai 
6. Alistair's Dance Academy
Alistair's Dance Academy is the go-to place for all residents of Vashi who wish to learn dancing. They teach a variety of dance forms like Bollywood Bhangra, western, Zumba, and even ballet! They have special classes for kids and adults alike so that you can learn your favorite dance form to perfection here.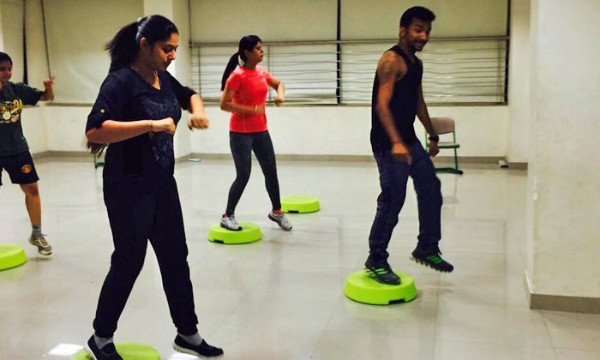 Where: Satra Plaza Shop, 403 Fourth Floor Sector19D, Navi Mumbai
7. Shiamak Davar International
If you wish to learn dancing like a professional, you should head over to Shiamak Davar International's branch in Vashi. With a staff that is well-trained and overlooked by Shiamak Davar himself, you can be assured that you will be able to learn dancing to perfection here.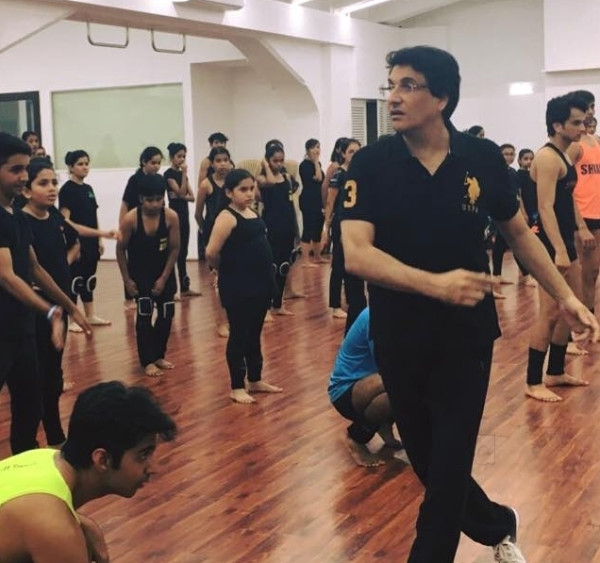 Where: Plot No. 59, Sector-29, Vashi, Navi Mumbai, Maharashtra 400079
Have you enrolled in any of the above-mentioned dance classes to learn dancing before? If so, do let us know your experiences in the comments section below. Do you know of any other cool dance classes in Navi Mumbai that deserve to be on the list? Drop in their names in the comments! If you're in Mumbai, check out the best dance classes in Mumbai.
Image Credits: 5ive 6ix 7even 8ight Dance Studio Art & Activities, Just Dial

Latest posts by Vibha Sharma
(see all)