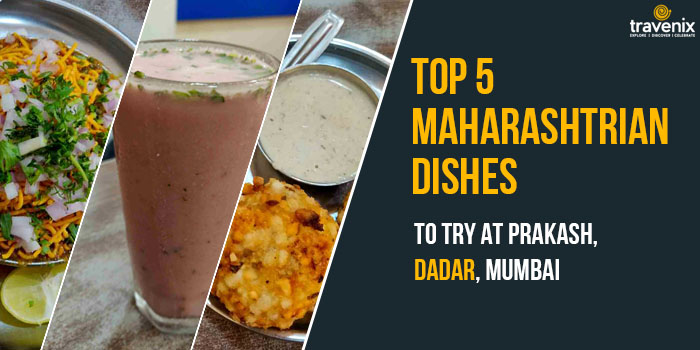 5 Famous Maharashtrian Dishes at Prakash Shakahari Upahaar Kendra, Dadar, Mumbai
If you have never had Marathi Cuisine, or even if you have had a variety of Maharashtrian dishes, we ensure you haven't had food as flavourful as found in Prakash. Prakash Sahakari Uphar Kendra in Dadar offers authentic, original Maharashtrian food at pocket-friendly prices. One of the many oldest Maharashtrian Eateries in Mumbai, Prakash was established around 30 years ago. The service here is quick with the waiters dressed in Gandhi Topis, and recommending their best to you. From Misal to Batata Vada to Solkadhi, even a variety of sweets, the food here is absolutely delightful.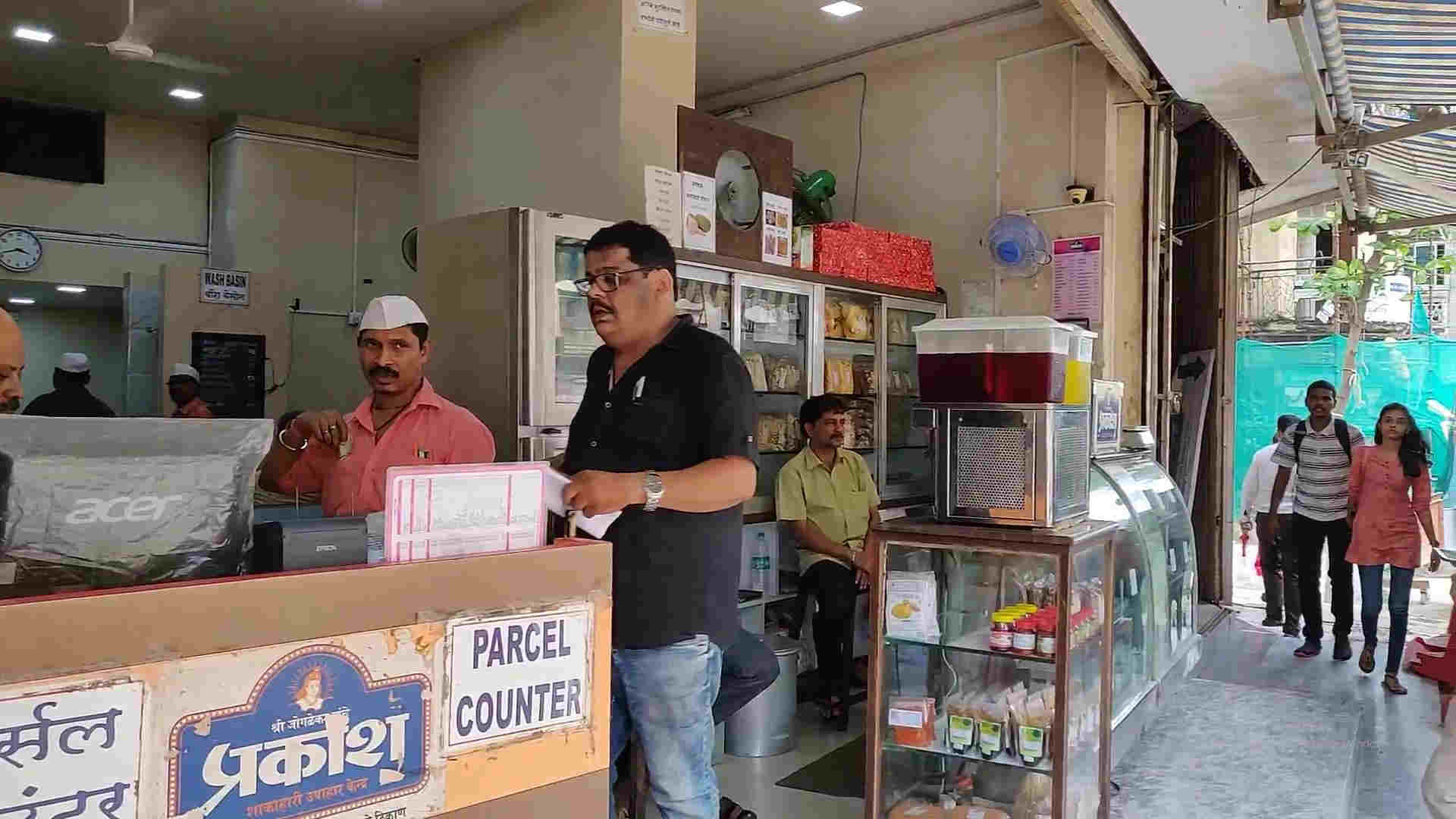 Top 5 Dishes to Try at Prakash in Dadar
We got a chance to try top 5 authentic Marathi dishes at Prakash Shakahari Upahar Kendra, and here's what we think.
1. Thalipith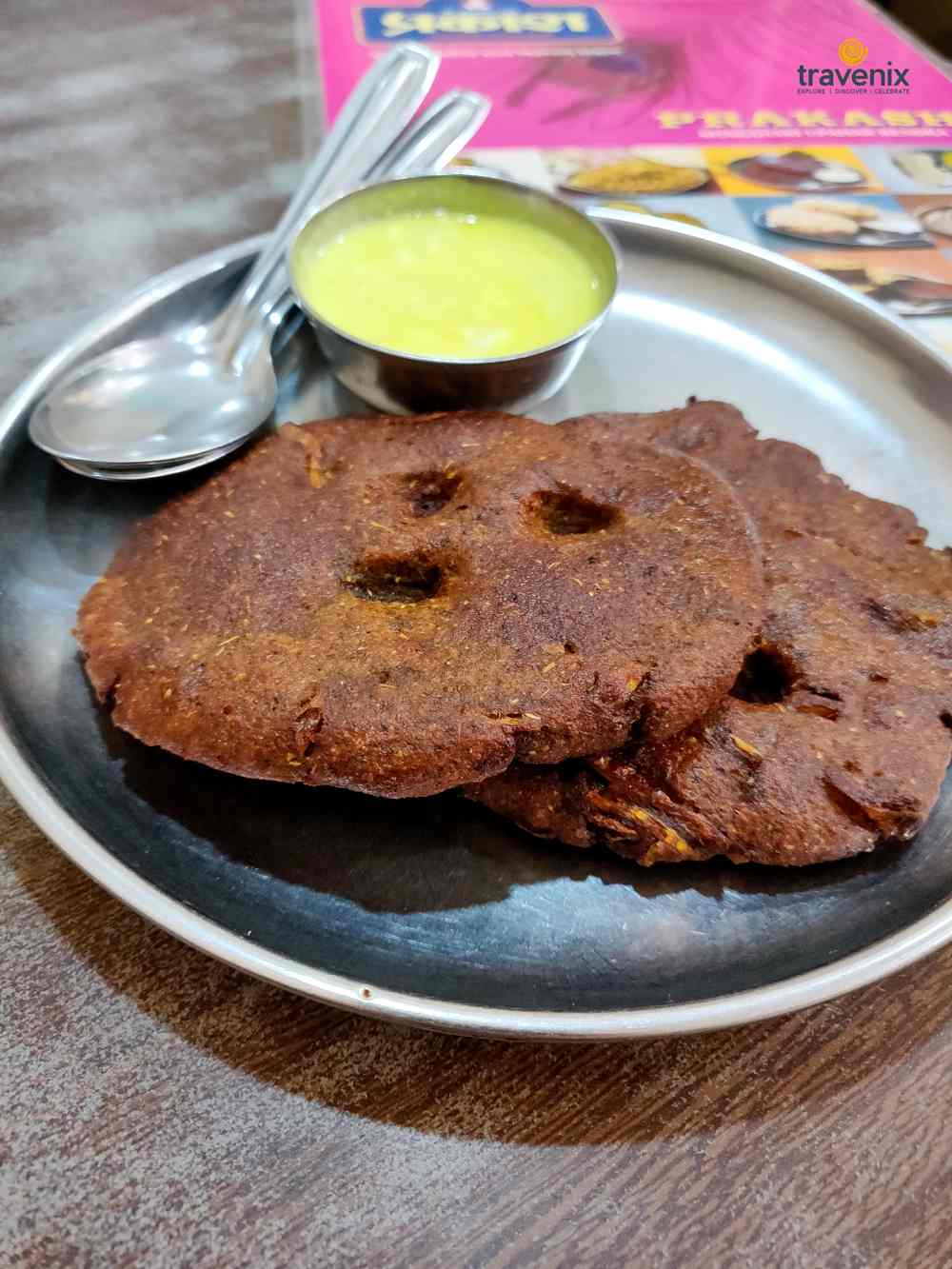 One of their best-sellers, Thalipith is kind of a savoury pancake made with a blend of various grains and flours. Vegetables like onions and coriander are added to the mix, along with ginger to give it flavour. It is served piping hot with curd. This dish is perfect for any meal. A simple dish, but with a high nutritional value, we absolutely loved it!
Travenix Rating – 5/5
Price – ₹55/-
 2. Dudhi Halwa
A perfect way to end your meal, Dudhi i.e. Bottlegourd Halwa is a sweet lover's heaven. Grated Dudhi, cooked in milk, ghee and topped with cashews is just the right amount of sweet, and we couldn't get enough of it. The Halwa here is another of their hits and we totally understand why. A definite recommendation!
Travenix Rating – 5/5
Price – ₹48/-
3. Misal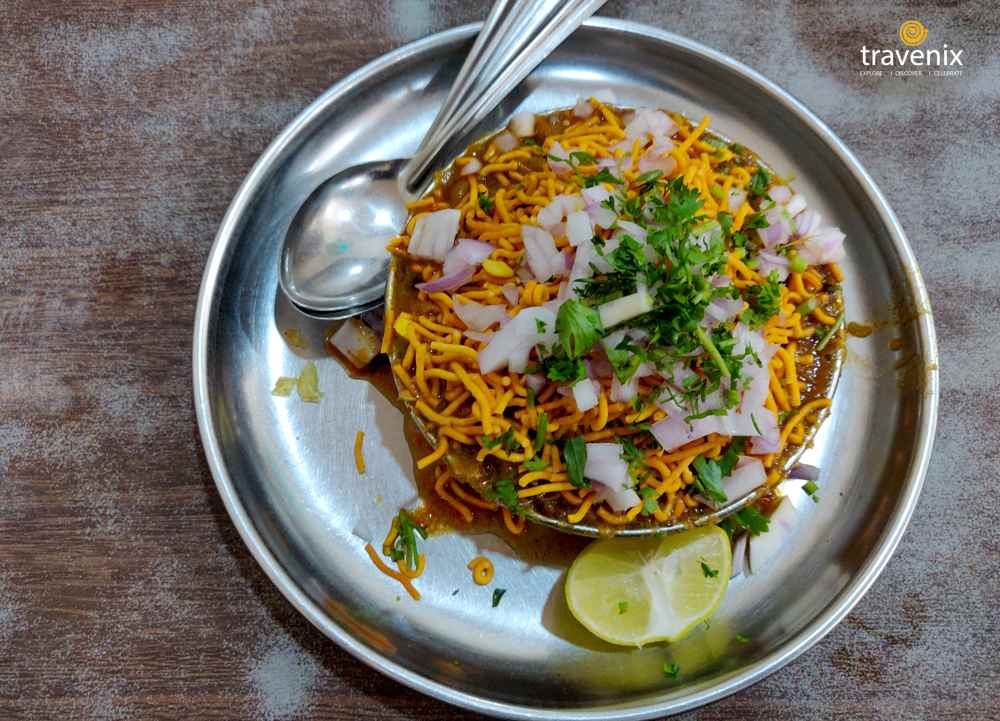 The traditional Maharashtrian Misal is served here, without the Pav; and it is amazing. Another of their best-sellers, Misal here is topped with peanuts, onions, sev and of course coriander. Just a little bit on the spicier side but totally worth it!
Travenix Rating – 4/5
Price – ₹55/-
 4. Solkadhi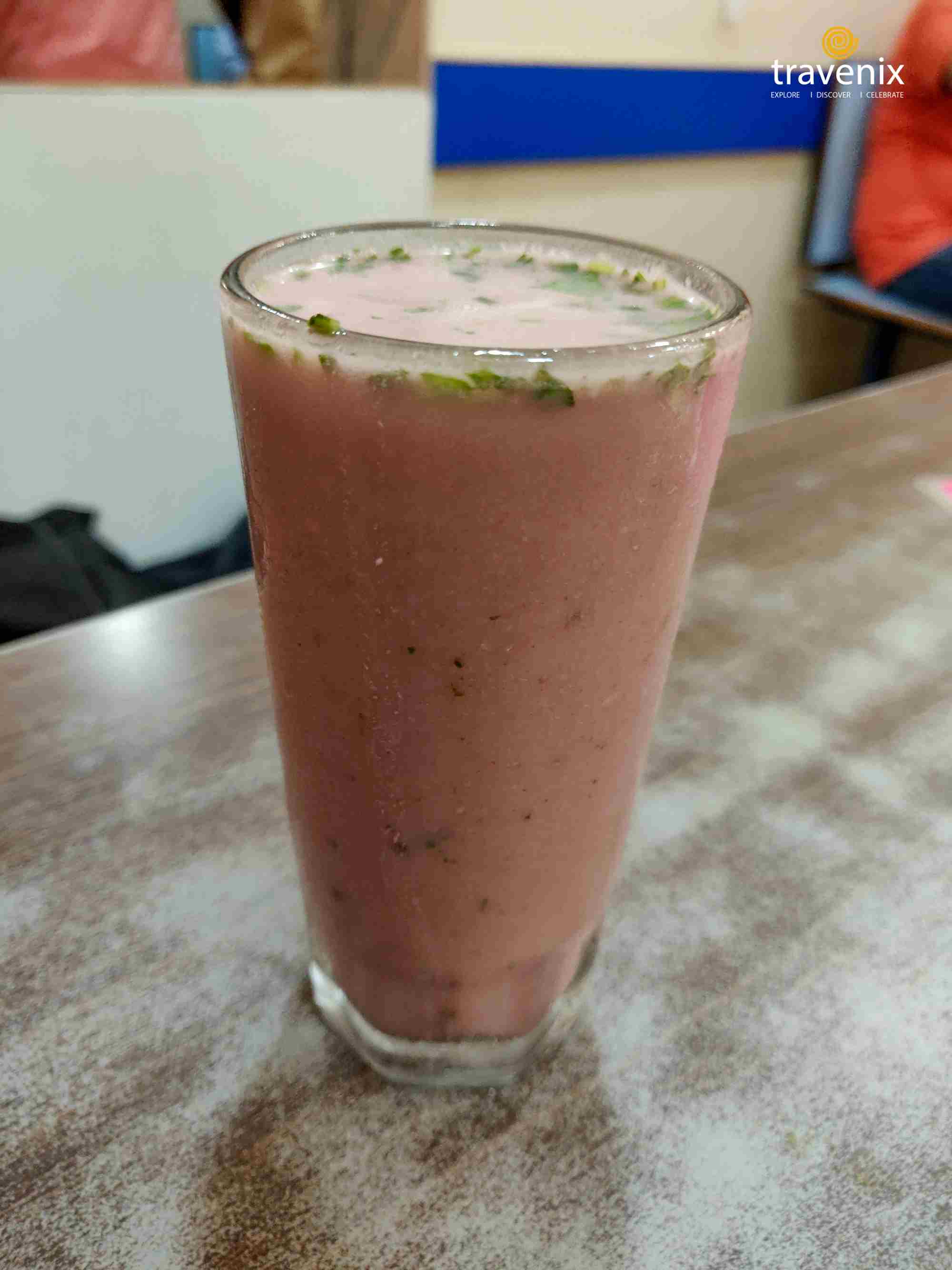 This strong pink drink is a common accompaniment to Maharashtrian food. It is made with Coconut Milk and Kokum mixed together, along with lots of Ginger and Coriander. Known for its cleansing and cooling properties, Solkadhi is a little spicy, but definitely worth a try.
Travenix Rating – 4/5
Price – ₹40/-
5. Sabudana Wada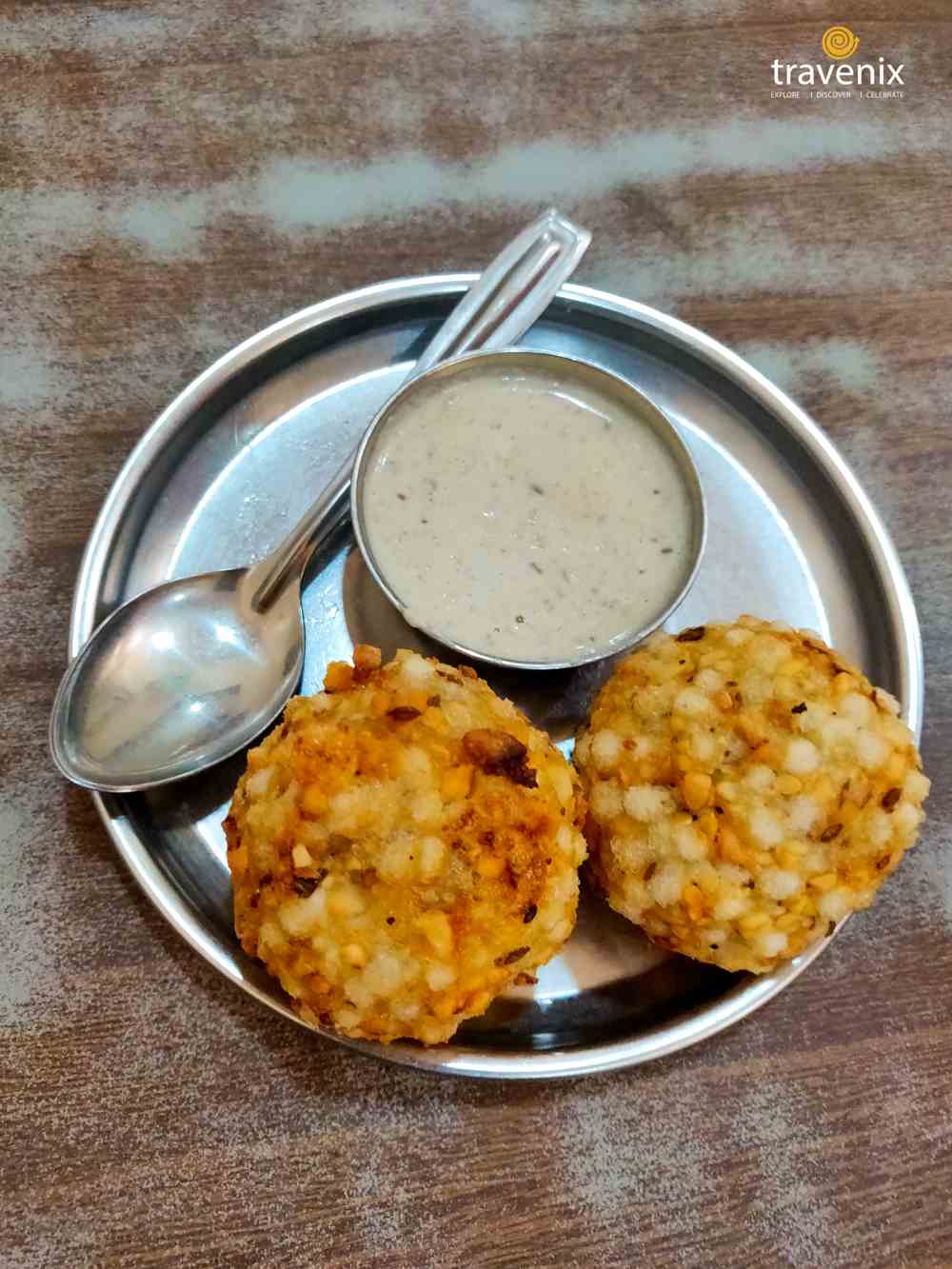 A deep-fried snack, Sabudana Wada is made from sago, potatoes and peanuts mixed with different spices. A perfect treat for a long day, Sabudana Vada here are served hot with white chutney. It is absolutely delightful.
Travenix Rating – 4/5
Price – ₹60/-
Menu:
Know more about other scrumptious dishes and their prices here.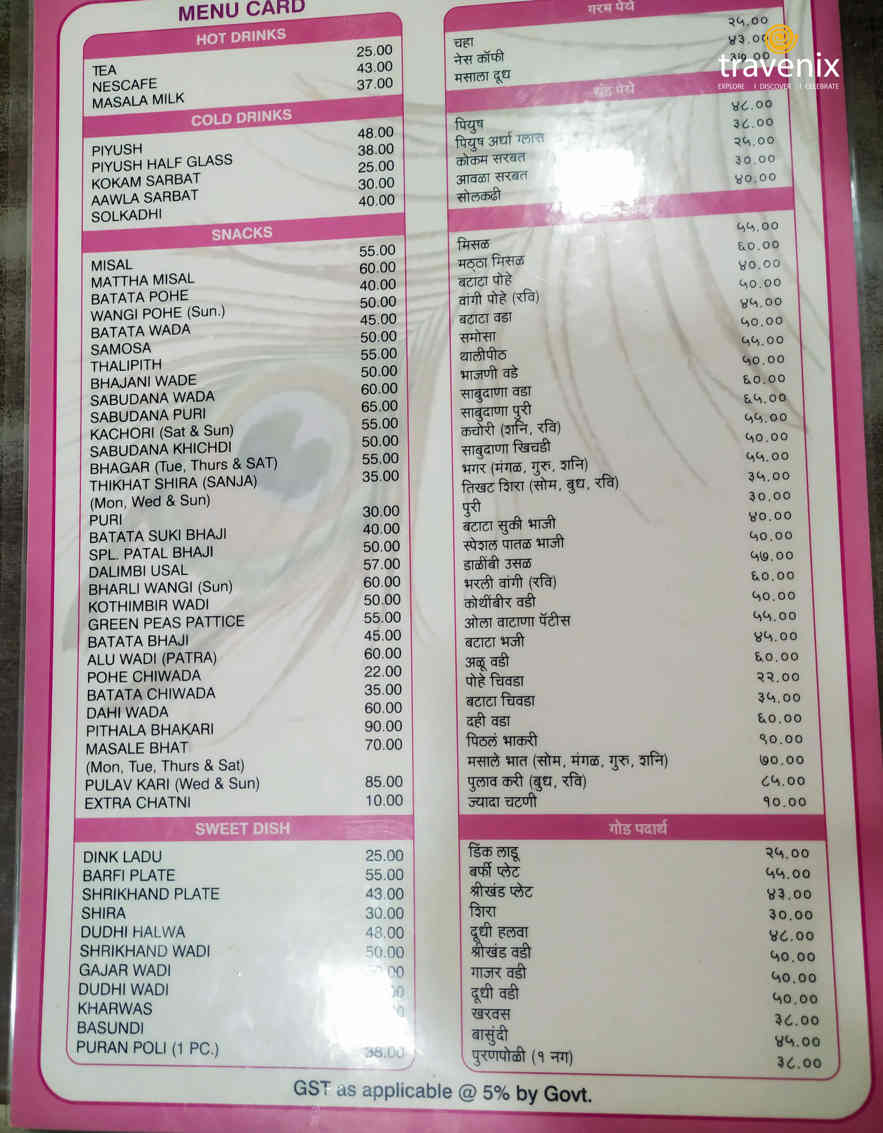 Conclusion
All in all, we assure you, the experience here will be downright wonderful. From the service to hygiene to the food and even the prices, this restaurant carries on its legacy of serving original Maharashtrian food quite successfully. 
Latest posts by Vibha Sharma
(see all)