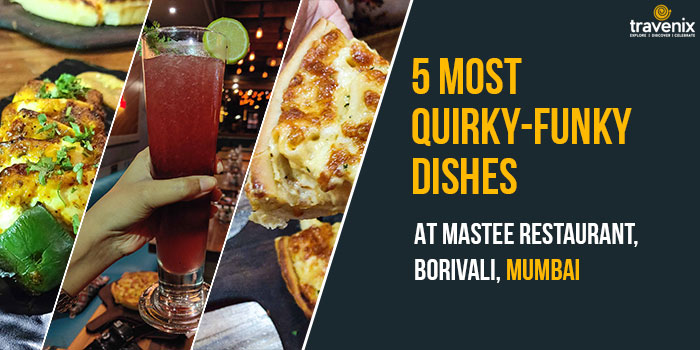 5 Must Try Dishes At Mastee Restaurant In Borivali, Mumbai
For all the vegetarians out there, we have found you a perfect place with cuisines ranging from Continental and North Indian. Mastee is a cozy and friendly place with quirky and bright colors, just as the name suggests. Mastee is spread over two floors, with the ground floor being a restaurant and the 1st floor being a lounge-bar. It is big enough to accommodate a large number of people. They are famous for serving some of the most delicious starters among the famous restaurants in Borivali and we wouldn't deny that fact. The place just got added to our favorites list due to its luminous lightings and turquoise sofas and we hope it gets added in yours too.
Besides all this, if you want to forget your weekday blues, there are several gigs and events always that are always on loop here. Join in to let them take away your worries while gorging on great food. Start with some refreshing drinks, tender-soft starters, overloaded cheese pizza, and end with some heartwarming desserts.
Here are the must-try dishes at Mastee:
1. Imli Chimli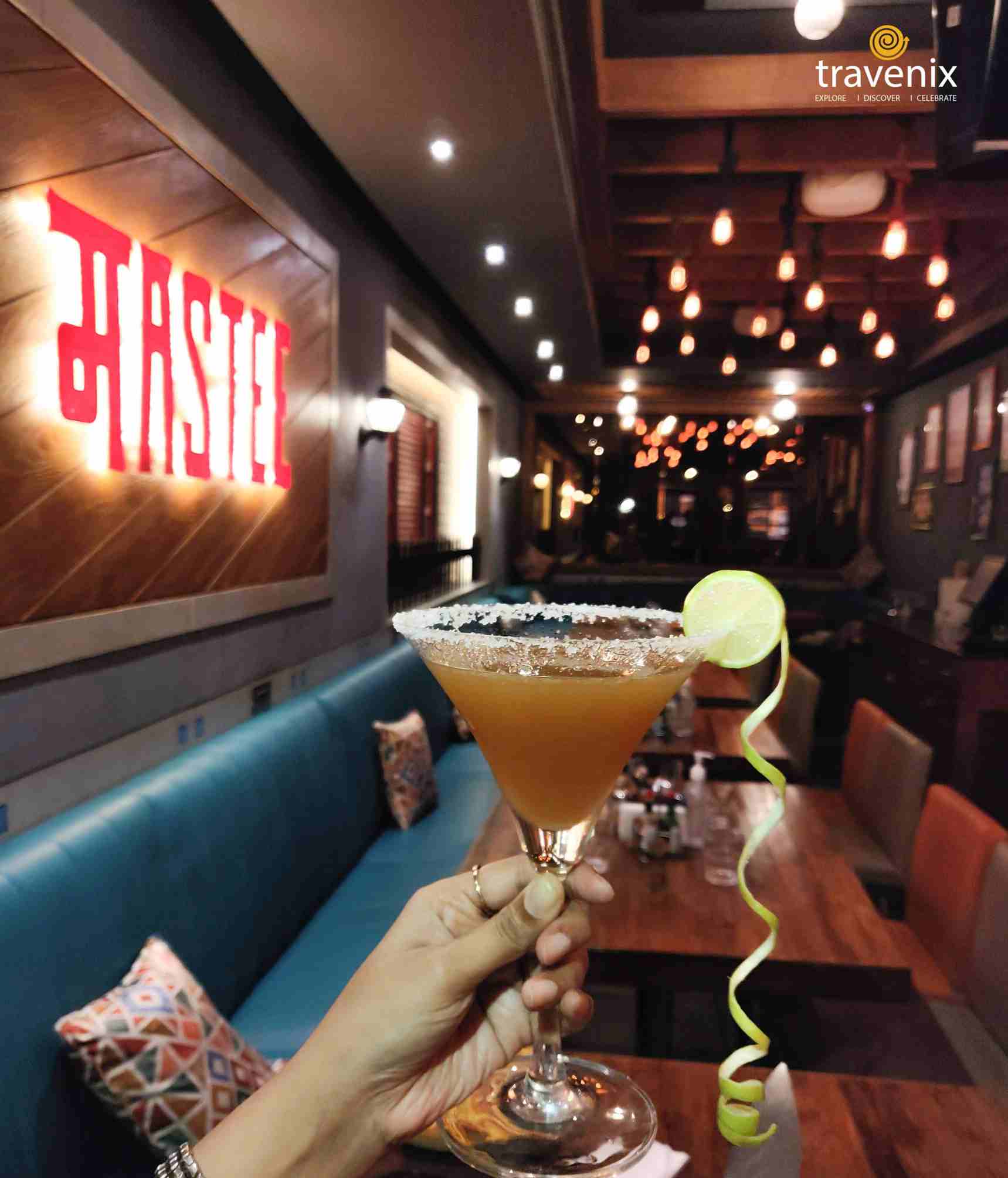 For those 'Jo Daaru Nahi Peete', this mocktail is the perfect blend of Imli, Orange and Lemongrass. The tanginess along with salt lined on a sassy glass is a must-try. So, don't hold back and say cheers with your gang.
Travenix Rating: 5/5
Price: Rs. 125/- 
2. Mac n Cheese Pizza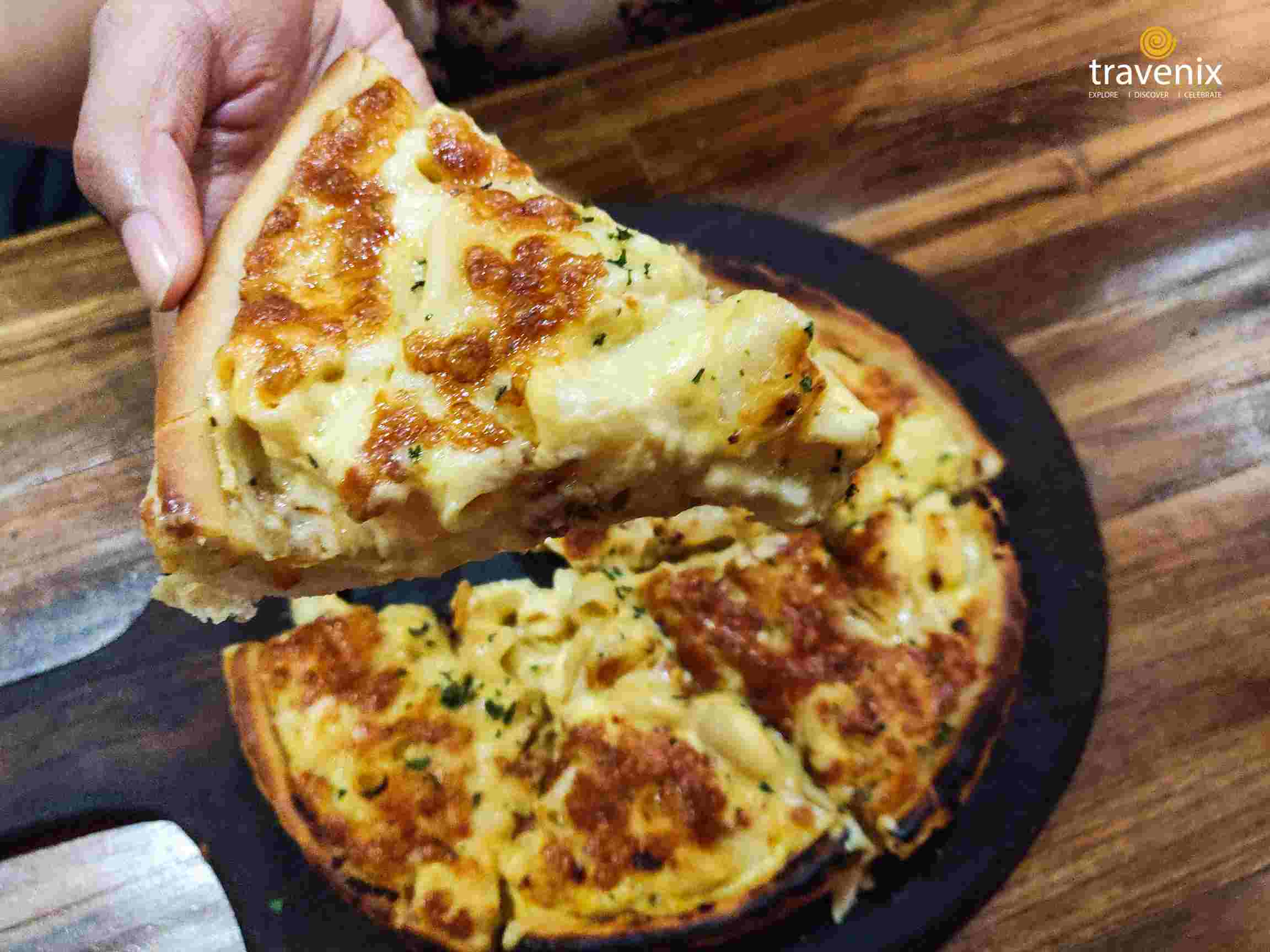 Haven't we all always dreamt of hogging some huge pizzas? This Chicago style pizza is stuffed with mac and cheese along with a topping of Habanero hot sauce. Forget your diets for a day and fill your stomach with this overloaded love.
Travenix Rating: 4.5/5
Price: Rs. 625/-
3. Angoori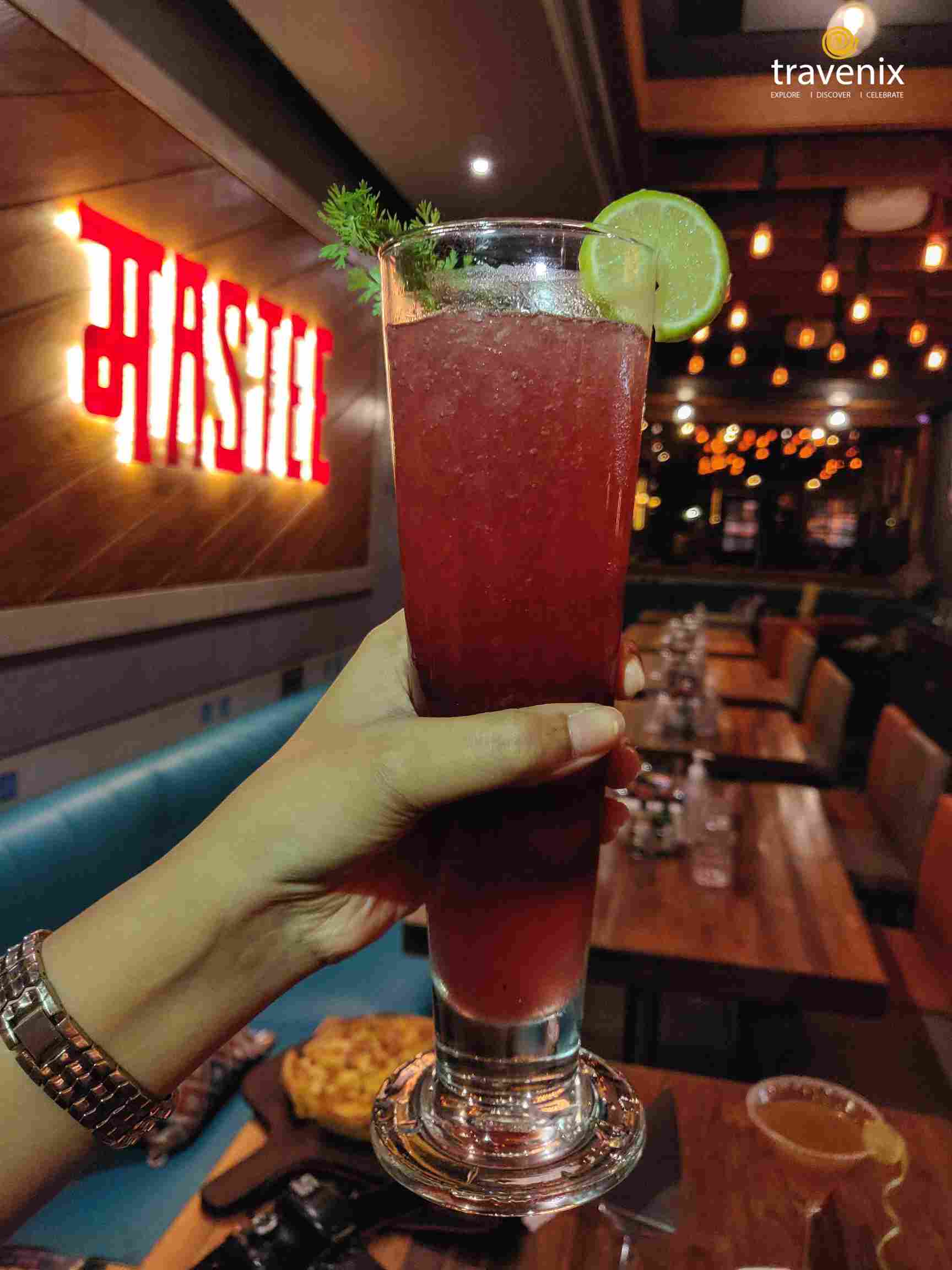 A mocktail with a mix of grape juice, vanilla, herbs, lime, and ice, turns out to be the perfect cooler summers. Served in a long-necked glass with its cooling red color, it is definitely a refreshing drink which you shouldn't miss.
Travenix Rating: 4/5
Price: Rs. 215/-
4. Persian Joojehtikka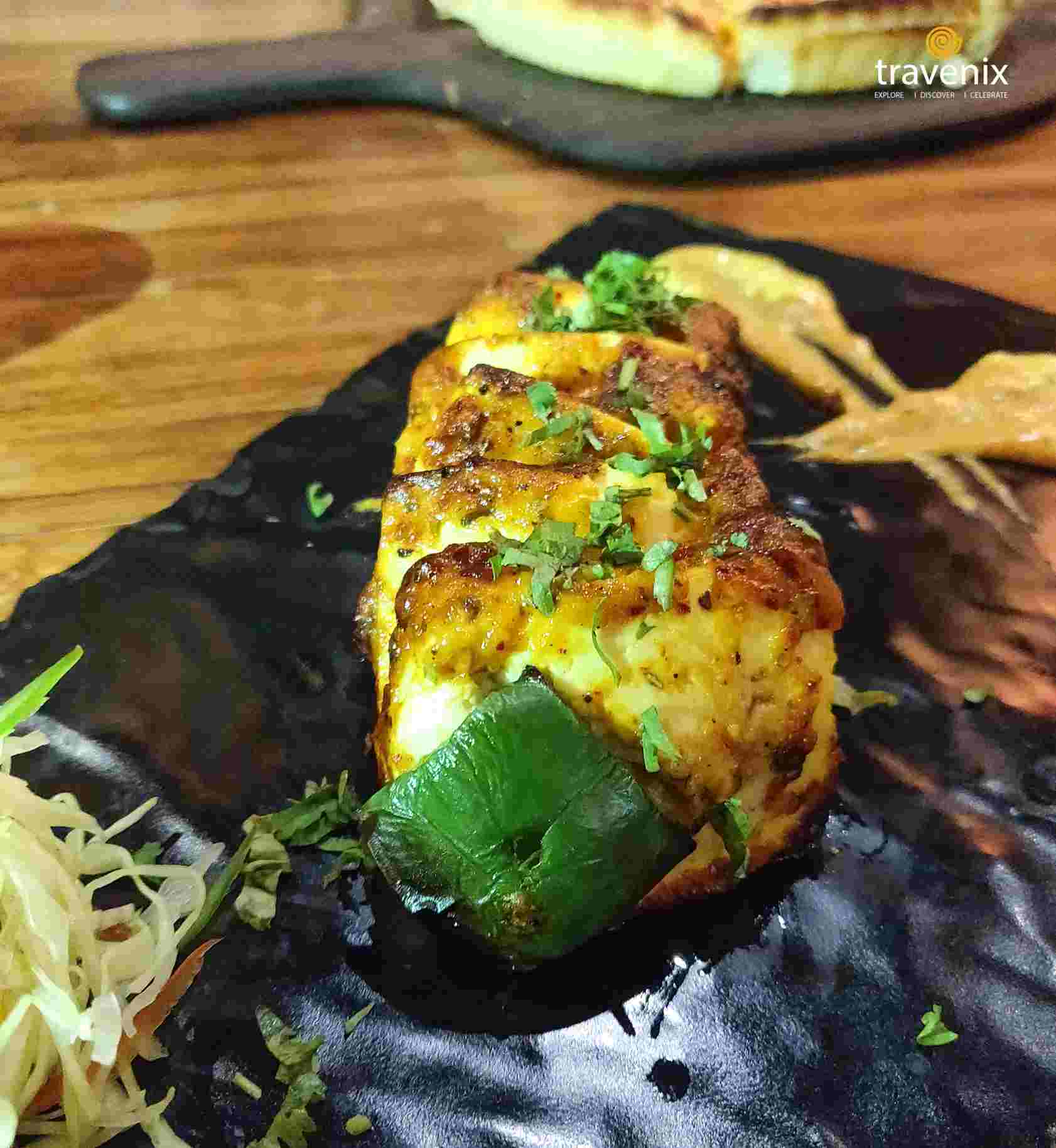 Presented like a boulevard of Persia, this section of 'tandoor ke atrangi tikke' is served with some great mix and match dishes. This Persian Joojehtikka starter is marinated with Tomatoes, Yoghurt, Onions, Saffron, Peppers along with the tikka of your choice. The paneer is extremely soft and will melt in your mouth. To add a little more flavor, it is served with mint chutney and mustard mayo.
Travenix Rating: 3.5/5
Price: Rs. 325/-
5. Veggies and Paneer in Thai Basil Sauce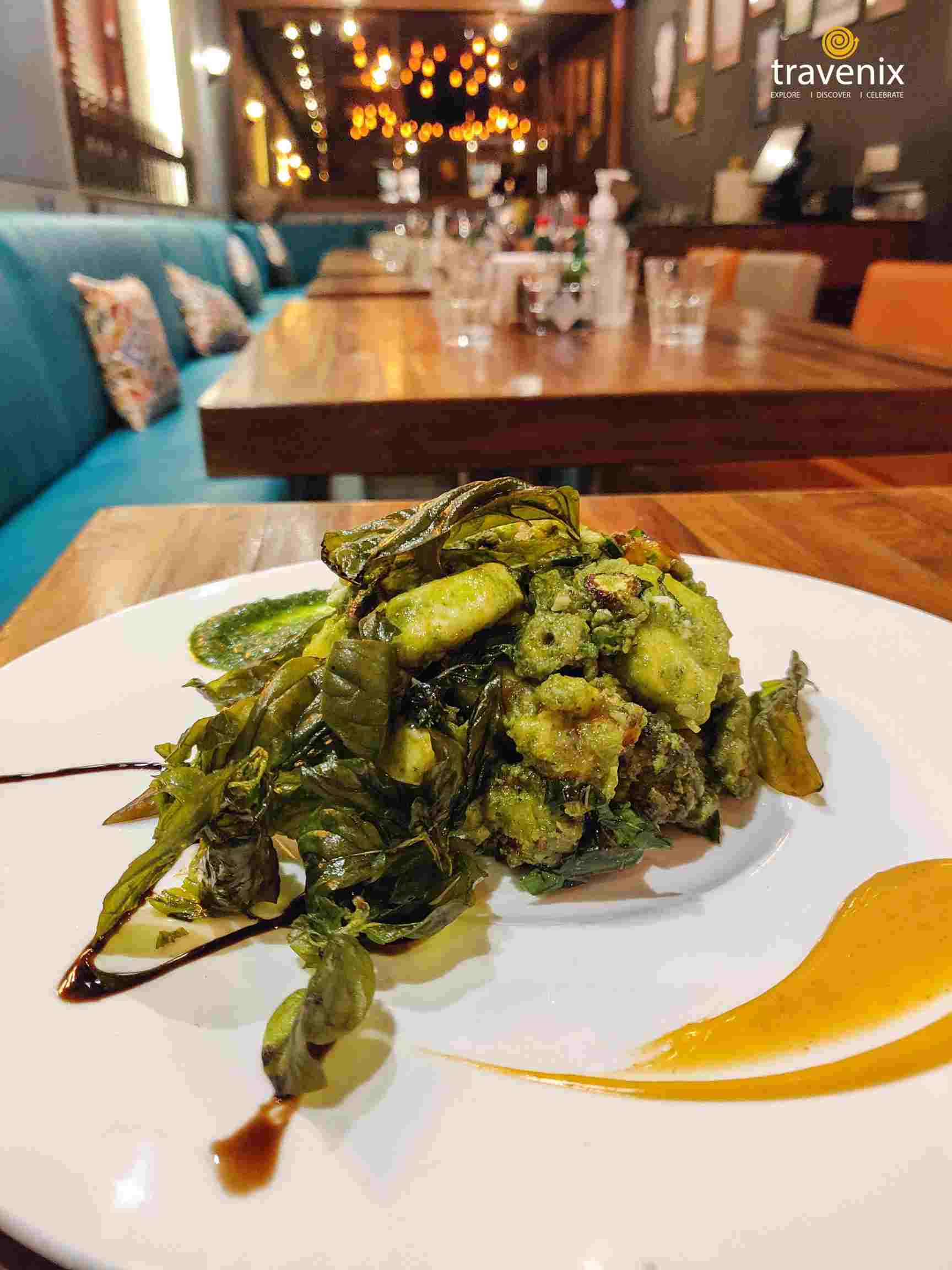 Standing bold under the menu section 'Oriental Grand Mastee', this dish is blended with Thai-Basil sauce and loaded with fried zucchini, cauliflower, baby corn and capsicum; making it taste absolutely flavorsome. Though slightly oily, it is topped with loads of fried basil leaves, enhancing its flavor.
Travenix Rating: 3.5/5
Price: Rs. 325/- 
Conclusion
By now we are sure that must have realized that the place has filmy-quirky names and there is no way that you won't giggle over them. Some might raise your eyebrows, while some might instantly take you to Bollywood. The dishes being served here will not make you regret even a penny spent.
With several festivals lined-up and holidays in hand, plan a day out with friends, go on a much-awaited date or drop by with your family members. We can assure you that the place will not leave you disappointed. 
Latest posts by Vibha Sharma
(see all)