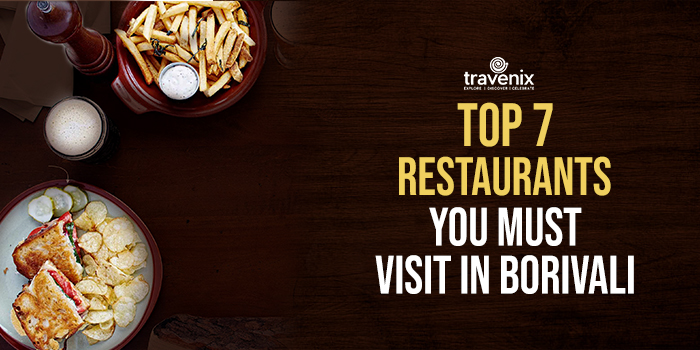 Top 7 Restaurants You Must Visit In Borivali
Mumbai's suburbs get the bad reputation of not being as happening as South Mumbai. But we've been trying our best to let Mumbaikars know how much there is to do and explore. We've covered things to do in Borivali before, and now we're going to check out some of the best restaurants in the area.
Borivali's Best Restaurants
In case you're the kind of foodie who prefers street food to classy restaurants, we've got something for you too. Borivali's street food joints impressed us, so our expectations are already high when it comes to the best restaurants in Borivali. Let's see what the area has to offer to foodies.
1. Spice Republic
Spice Republic goes an extra to make sure the ambience is lively and the restaurant exudes a dynamic vibe. With fancy lights, colorful furniture and funky posters around, they've made the interiors really vibrant.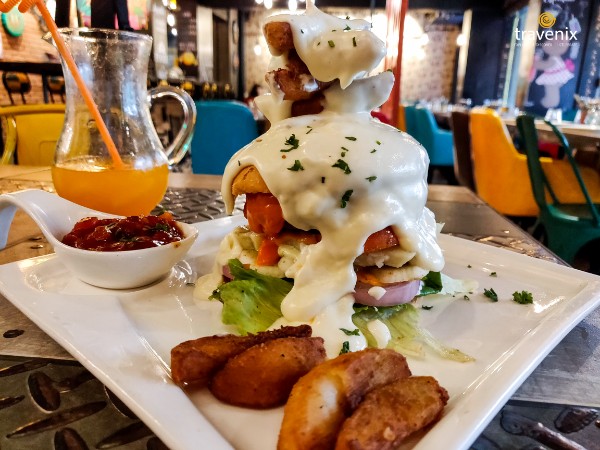 They've got Mexican, Chinese, Italian, Mediterranean, and Continental varieties, so all the choices can get a little overwhelming. We highly recommend their Volcano Cheese Burger and Pink Lady Mocktail.
Where: Shop 5, Ajanta Estate, Market Road, Borivali West
2. The Fusion Kitchen
The first time you go through their menu, you might find yourself questioning some of the combinations they have on offer. But trust The Fusion Kitchen to bowl you over with their innovations.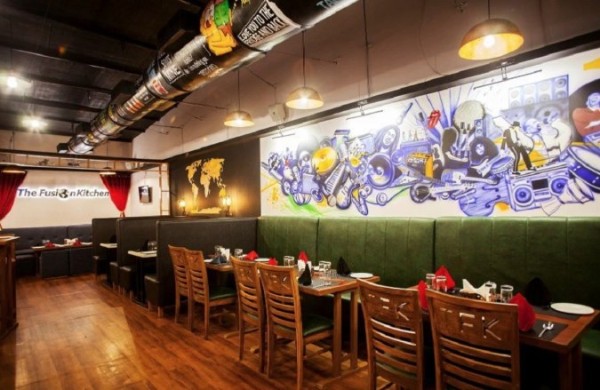 They've got the world on a plate, not kidding! From Turkish kebabs to Swiss mushrooms and Costa Rican delicacies, they've got it all. Before you head there, make sure your palate is ready to take on new flavors and experiment fully.
Where: Shop 1, Opposite Veda Building, Near Bhavdevi Garage, Holy Cross Road, IC Colony, Off New Link Road, Borivali West, Mumbai
3. B-103
B-103 is one of the few restaurants in Borivali that is known to offer a happening nightlife experience. Fridays are the best days to visit it if you are counting on a super lively atmosphere.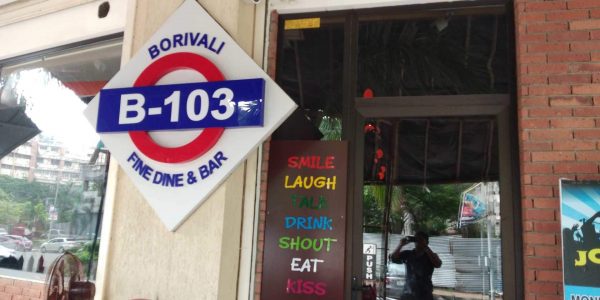 That's when they usually have all the fun stuff happening — live performances, karaoke nights and more. Their Blood on The Top cocktail is one of the meanest cocktails you'll ever try, don't miss out on that one.
Where: Shop 7/8, Saffron Building, IC Colony, Borivali West, Mumbai
4. Biryani Barbeque Chinese
Biryani Barbeque Chinese is a venture by Borivali Biryani Centre which is already quite popular for its brilliant biryanis. So, there is a certain expectation you can go with when you're ordering biryanis there.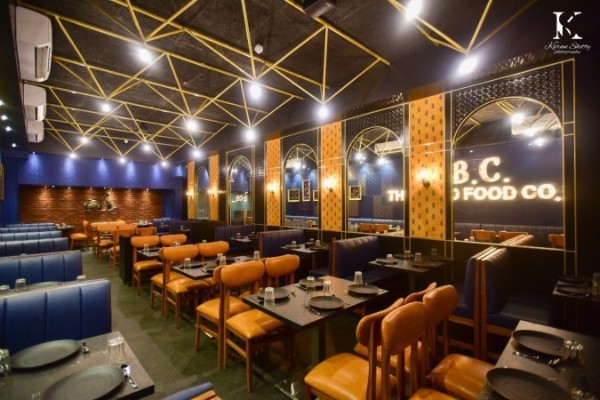 They have more than 20 different biryanis varieties to choose from, but if you are looking for a recommendation, we can vouch for their Mutton Biryani and Chicken Dum Biryani.
Where: Shraddha Heights, Babhai Naka, Opposite Kam Dhenu Building, Borivali West, Mumbai
5. Mad About Burgers
Mad About Burgers is for burger-lovers who want to have meaty burgers but are on a tight budget. They've got monstrous burgers that will really challenge your appetite but still won't burn a big hole in your wallet.
We tried their Triple Threat Burger which is almost like a formidable food tower in itself. Took us a long time to finish it off the three-layered burger, but it was absolutely juicy and delicious. We highly recommend it!
Where: Shop 12, Avirahi Homes, New Link Road, IC Colony, Near Sardar Vallabhbhai Patel college, Borivali West, Mumbai
6. Cafe Chokolade
Midnight dessert cravings? Cafe Chokolade could be your savior. It's one of the few dessert parlors that stays open till 12.30 AM. It's a popular hangout place, so it tends to stay crowded, especially on weekends.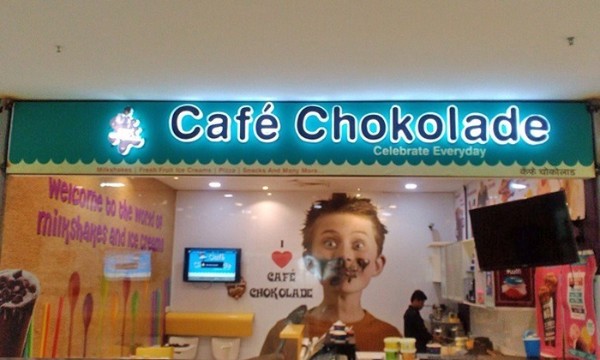 It can be off-putting but if you have the patience to wait it out till you get a table, be assured, you'll be rewarded with delicious treats. They've got some snacks on the side too, but we've heard the desserts are the ones to look out for. Try their Nutella Freakshake and Chocolate Mountain.
Where: Shop 8, Bhattad Towers, Opposite Kora Kendra Ground, Bhattad Road., Borivali West, Mumbai
7. Cafe Hydro
This restaurant in Borivali provides one of the most unique dining options out there. You can enjoy your favorite dishes inside a water tunnel!
This three-storeyed cafe has more than a dozen different species of fishes inside the tunnel. While you are dining, you may spot a starfish or even a Suckerfish pass by! While you're there, you can enjoy burgers, pasta, or even seafood dishes.
Where: Esspee Tower, Rajendra Nagar, Dattapada Road, Borivali East, Mumbai
Have any other restaurant recommendations in Borivali? Let us know about it in the comments section below.
Image Credits: Zomato, NearBuy, Just Dial
Latest posts by Vibha Sharma
(see all)