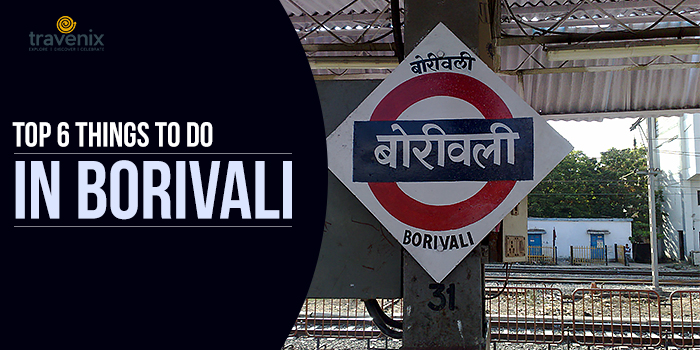 Top 6 Things To Do In Borivali
When it comes to Mumbai's suburbs, there is a general notion that there is hardly anything to do. The suburbs miss the happening nightlife and spark of South Mumbai — that's the conventional idea. And we're here to break that stereotype for you. Take for example Borivali's buzzing attractions.
Borivali In A Nutshell
You can spend an entire day in the lush greenery of Sanjay Gandhi National Park. It'll make you forget that you live in a crowded metro city, we promise! Then there are tons of themed restaurants and street food joints to give the best mix of local and world cuisine on a platter. Check our list of things to do in Borivali so that the next time you're headed to the western suburbs, you can explore the area.
1. Get close to nature at Sanjay Gandhi National Park
Sprawling across an area of 103 square kilometers, this protected forest area is home to 274 species of birds, 35 species of mammals, 170 species of butterflies, and 1300 species of plants. Wedged between Borivali and Thane, this national park is one of the best places to enjoy nature in all its serenity in Mumbai.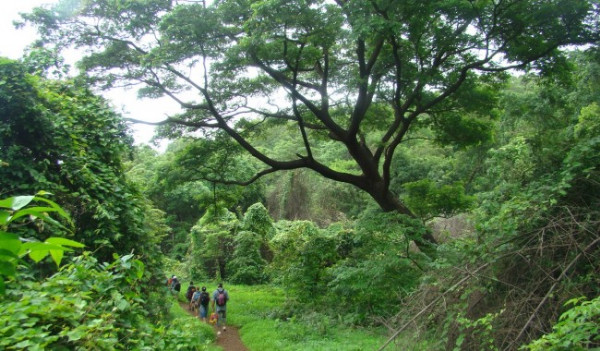 Inside the park, you can also visit another important tourist attraction, the Kanheri Caves. These caves were an important learning center and a pilgrimage site for Buddhist monks between 1st and 9th century BCE. You can still see some of their beautiful inscriptions inside the caves.
Where: Mumbai-Gujarat Road, Borivali East
2. Give yourself an adrenaline rush with Essel World's rides
Give yourself some thrill as you take on mighty roller coasters and other rides at one of the largest amusement parks in India, Essel World. Reaching there itself is an adventure; you have to board a jetty from Borivali.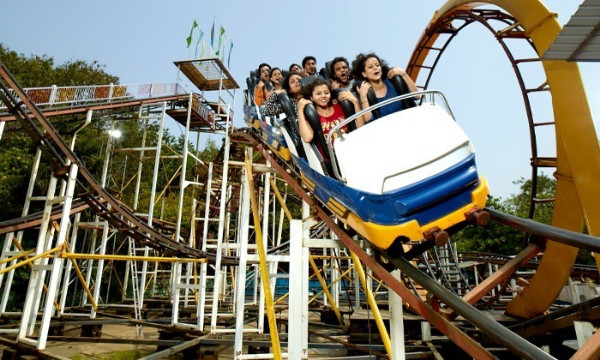 Just next to Essel World is the Water Kingdom, one of the best water parks in Mumbai. Make a splash as you conquer water slides and dance your worries away at their Rain Dance area.
Where: Global Pagoda Road, Gorai, Borivali West
3. Dine at fancily themed-restaurants
Themed-restaurants is a trend that is slowly catching up in the city and Borivali is definitely joining in. Trains are the lifelines of Mumbai, but if you want to experience dining in one, head over to Hungry JD's in Eksar Village. It's minus the hassle of tugging and nudging your fellow passengers, so you can enjoy a meal in peace.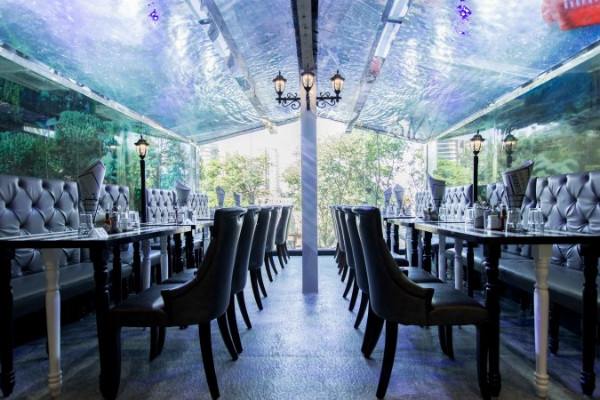 Cafe Hydro will appeal to all the water babies out there. Its interiors are wonderfully done up to make it look like an aquarium. They also have a huge wall aquarium which is surrounded by hammocks and pouffes, giving off a relaxing vibe. Apart from these, there is Cafe Meter Down where auto rickshaws rule the ambiance. Some of their dishes are even served in mini auto rickshaws that can be easily stationed on your table.
Where: Borivali
4. Meditate At Global Vipassana Pagoda
If you're headed to Essel World or the Water Kingdom, you'll be able to spot a shimmery structure peeking out from the trees around. That's Global Vipassana Pagoda for you. This meditation center is a stunning sight when sunlight reaches its golden surface in the morning, making it shine brighter.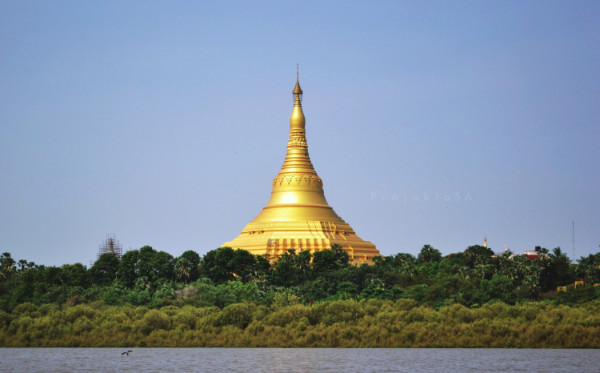 The design of this beautiful structure is actually inspired from the famous Shwedagon Pagoda in Myanmar. Dedicated to peace, harmony, and meditation, it holds workshops and meditation camps where participants can learn Vipassana meditation. Their meditation hall is quite large; it can host up to 8000 people at once.
Where: Global Pagoda Road, Next to Esselworld, Borivali West, Gorai Village
5. Check out different fish varieties at Fish Park
Spread across an area of 10,000 square feet, this fish park is the first one of its kind in Mumbai. This park features eight big tanks with has a capacity of 460 liters of water.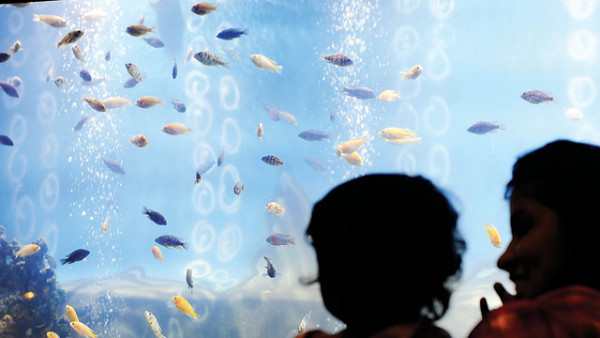 Each of these tanks has a different theme and features 25 to 30 different kinds of tropical fishes. The park is a great place to head out with your children for a day's outing. It also attracts joggers and fitness enthusiasts who utilize the free space for morning strolls.
Where: I C Colony, Borivali West
6. Sample some street food
Street food is something you should try anywhere and everywhere in Mumbai. While Borivali has its share of chaat corners and snack houses, we love its numerous egg stalls.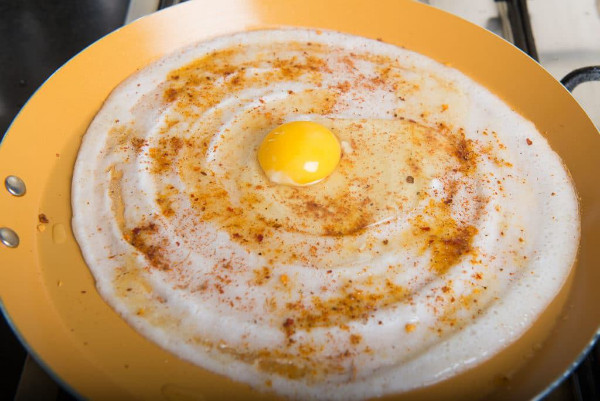 Egg Station, Andawala, and The Eggelicious are some of the places that egg lovers should definitely try out. Egg Dosas, Egg Pizzas and even Egg Paplets, there are a whole lot of new varieties of egg dishes that you can try at these places. Some of these places are even open to recipe suggestions; so if you have some unusual combination in mind that you would love to try out, just let them know!
Where: Borivali
Know of more places to explore in Borivali? Give us your suggestions and let us know about your experience of exploring Borivali, in the comments section below.
Image Credits: Superfast1111/Wikipedia, Manthan Park, DNA India, NearBuy, 365Hops, Zomato, Whisk Affair

You may be interested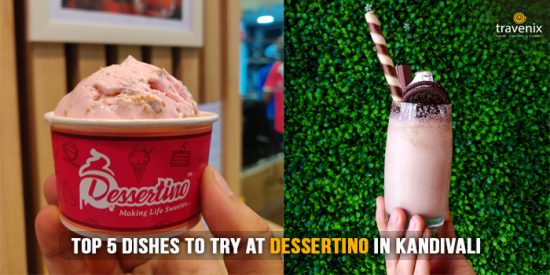 Food
21 views
Top 5 Dishes To Try At Dessertino In Kandivali
Tasmai Dave
-
January 19, 2019
Dessertino is the latest outlet in Mahavir Nagar that brings to you the finest of thick shakes, milkshakes, and ice creams! This particular place is known for…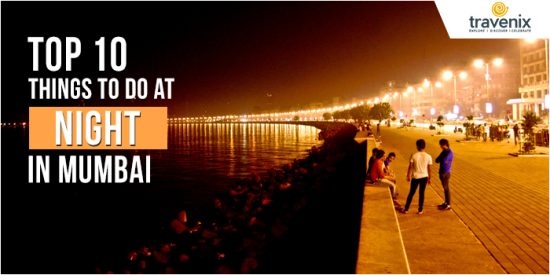 Mumbai
1270 views
Top 10 Things To Do At Night In Mumbai
Ishita Dave
-
January 13, 2019
Unlike other cities and towns, Mumbai doesn't wear a dreary look at night. As they say, it is a city that never sleeps. Mumbai's vibrant nightlife offers…
Most from this category