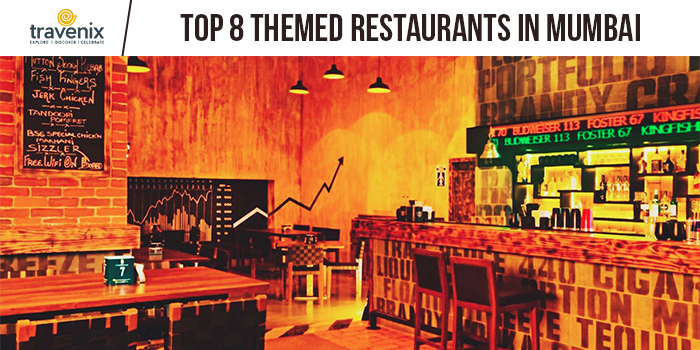 Top 8 Themed Restaurants In Mumbai
Mumbai's foodscape is really competitive, so along with top-quality food, restaurateurs are constantly getting creative with the decor and ambience to grab more eyeballs. Themed-restaurants is a trend that is slowly catching up in the city.
Ambience Matters
While Taipei's toilet-themed restaurant has managed to grab global attention with its out-of-the-box concept, New York's Ninja restaurant is a favorite for a complete ninja-like experience. Mumbai has its own quirky themes that you should definitely visit when you want to try something new.
1. Wild Dining Restaurant
Ever read Jungle Book as a kid? A dinner at the Wild Dining Restaurant will take you back to the adventures from the life of Mowgli. As you enter their dimly lit dining area, a bright blue tribal face etched on the wall greets you, and the indoor rainforest only adds further to the mystery and excitement at this restaurant.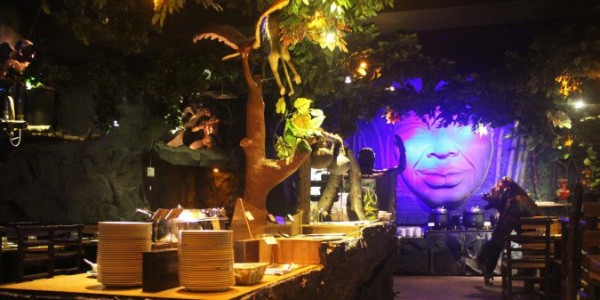 Where: 3rd Floor, Om Heera Panna Mall, Oshiwara, Andheri West
2. UFO Revolving Restaurant
While geeks might still question the existence of UFO's and aliens, this restaurant in Kandivali promises an unforgettable experience of dining in a spaceship without going too far.  The restaurant gleams with white walls and neon lights, but its revolving concept is what is its USP. Whether you want to be loyal to your roti sabzi or go for some pasta or pizzas, this UFO has its storage well-stocked!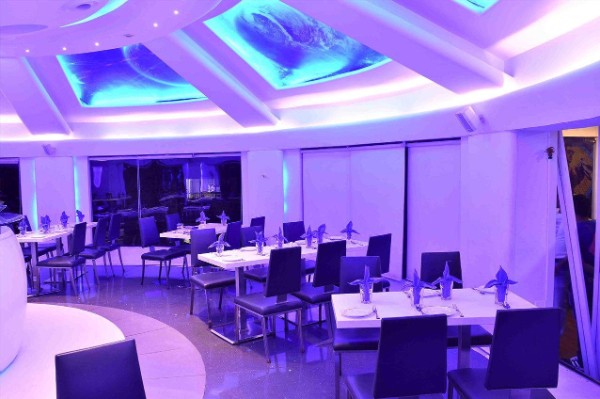 Where: 321-322, Dimple Arcade, Thakur Complex, Kandivali East
3. The Bar Stock Exchange
Mumbai's Dalal Street comes straight to your bar at this popular pub in Mumbai where you can place your bets on vodka or rum gaining big in the pub market. The Bar Stock Exchange works in a unique way as the prices for their drinks are not fixed. They fluctuate every minute, according to the demand in the pub every night! They have a special app too, so you can keep a track on the prices whenever you want.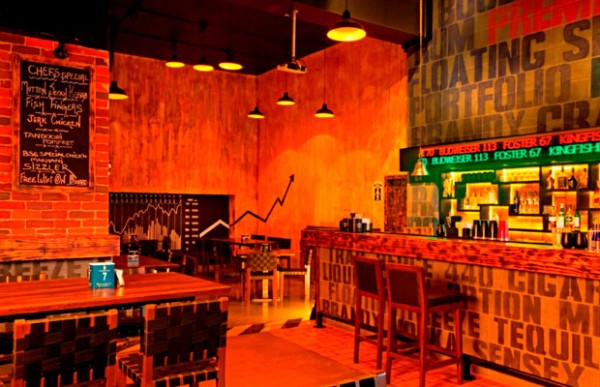 Where: Andheri East, Chembur, Malad, Juhu, Kurla, Sakinaka, CBD-Belapur, Colaba, Lower Parel, Dadar, Thane
4. Village – The Soul Of India
Village – The Soul Of India gives you a unique buffet experience with an ALL-YOU-CAN-EAT spread of delicious traditional Indian dishes. Along with dishes from Rajasthan, Punjab, Gujarat, Karnataka, Tamil Nadu, Kerala, and Maharashtra, they also have live counters where you can gorge on chaat and street food.
Expect to be enthralled by the food as much as by the ambience — it has colorful curtains, traditional cots, bullock carts and quirky accessories adorning the whole dining space. If you want a little break from hogging, head to see their amusing puppet and magic shows.
Where: Thane, Ghatkopar, Mulund, Kandivali, Vashi
5. Poush — Essence of Kashmir
Poush's arched wooden windows and thin curtains are made to resemble the traditional shikaras or houseboats that are popular in Kashmir. Everything at this restaurant has its own Kashmiri touch to it — you even have thin mattresses where you can sit cross-legged for a traditional meal. Try their Wazwan for a hearty meal — it is essentially like a wedding feast and comprises of 5 starters and 5 main course dishes.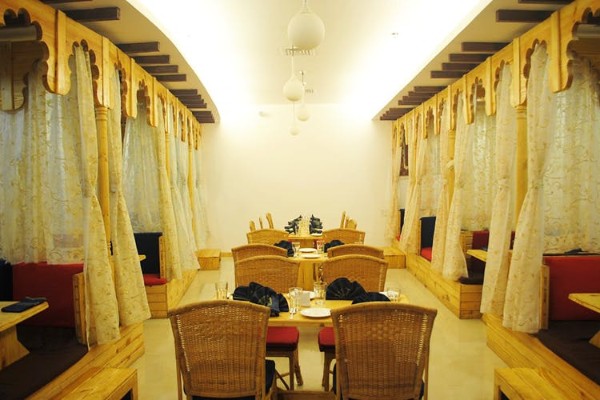 Where: S-25, Floor 2, Phoenix Market City, LBS Road, Kurla
6. Diva Maharashtracha
Stained glasses, beautiful lanterns, and vibrantly colored walls light up the simple furniture and give the interiors of Diva Maharahtracha an upbeat vibe. Just as the name suggests, it is a place where you can get the best of traditional Maharashtrian food. From the delightful Puran Poli to the tasty Bombil fry, there is a lot to try out here. This restaurant is also connected to a Goan restaurant, so you can get amazing Konkani dishes too.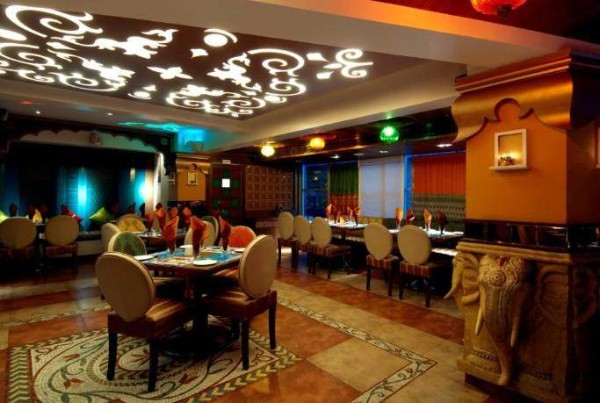 Where: Next to Goa Portuguesa Restobar Near Hinduja Hospital, Shivaji Park, Matunga West, Mahim
7. Kofuko
Kofuko's wooden tables are complimented with a Japanese-style seating area that has the traditional tatami mats. The decor is subtle yet stays true to its Japanese theme in a very sophisticated style. If you haven't tried Japanese cuisine before, Kofuko is a great place to start. They have everything from maki rolls and sushi to varieties of Chilean sea bass and lobsters. Vegetarians don't need to get disheartened, they have a lot of options for them as well.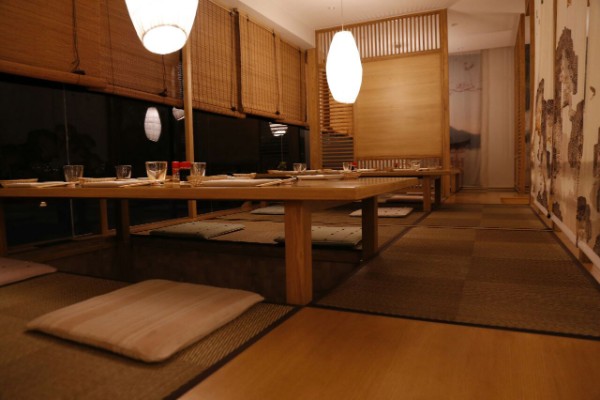 Where: 6th Floor, Suburbia Mall, Next To Shoppers Stop, Linking Road, Bandra West
Have you been to any other restaurants that have unique themes? Share with us your experiences and recommendations in the comments section below.
Image Credits: Kofuko, Just Dial, Zomato, LiveInStyle, LBB, Indibeat
Latest posts by Vibha Sharma
(see all)