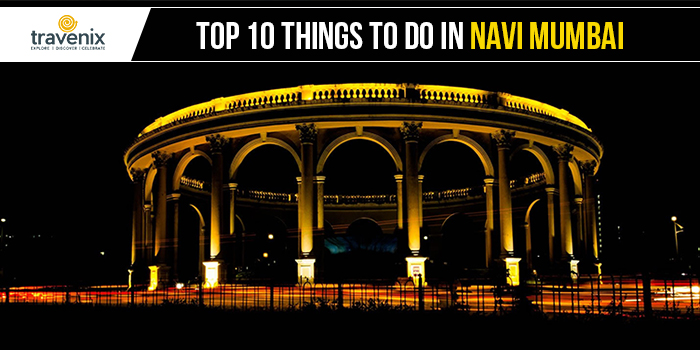 Top 10 Things To Do In Navi Mumbai
Mumbai's attractions are well-known and you can find some amazing sightseeing places here. However, just next to Mumbai is Navi Mumbai, which literally translates to 'New Mumbai'. This city falls in the Thane district but is a part of Mumbai's metropolitan region. Navi Mumbai too has some great places to discover.
Discovering Navi Mumbai
Navi Mumbai is a huge city and while most of it is used for residential purposes, there are many suburbs that are dedicated to industries, many of which have recently shifted from Mumbai. However, there are loads of things to do in Navi Mumbai and many places to explore. Let's start our journey and take a tour of this beautiful city!
1. Wonders Park
Wonders Park is located in Nerul and as the name suggests, it has replicas of the seven wonders of the world. The park serves as a recreational spot and it also boasts of a huge amphitheater. Moreover, there are a few rides inside the park and these will ensure that you can have fun time when visiting here. All of this comes for just a small fee of Rs. 35!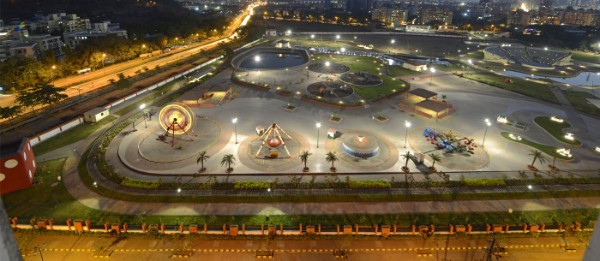 Where: Uran Road, Sector 19A, Nerul, Navi Mumbai, Maharashtra 400706
2. Jewel Of Navi Mumbai
The Jewel of Navi Mumbai is a great place for those looking to go for peaceful morning walks or jogs. The park is filled with joggers and walkers everyday but it thankfully doesn't remain crowded. Along with the 2.6km long jogging track, there is ample of greenery and even a water flowing around the park.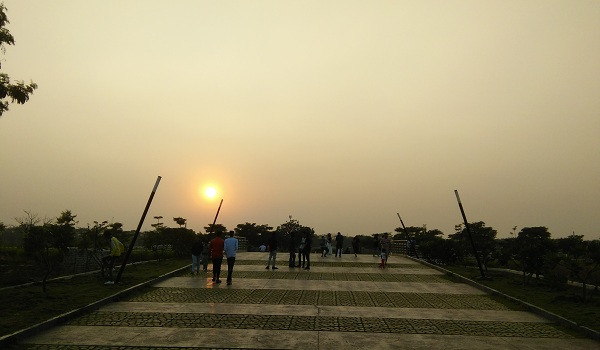 Where: Sector 26, Nerul, Navi Mumbai, Maharashtra 400706
3. Belapur Fort
This fort is located in Belapur area of Navi Mumbai and it was built in 1570. While this fort was built by the Siddis of Janjira, it was ruled by Portuguese, Marathas and even the British. Today, however, it lies in a dilapidated state but it does tell you the story about the times when it stood there, mighty as ever.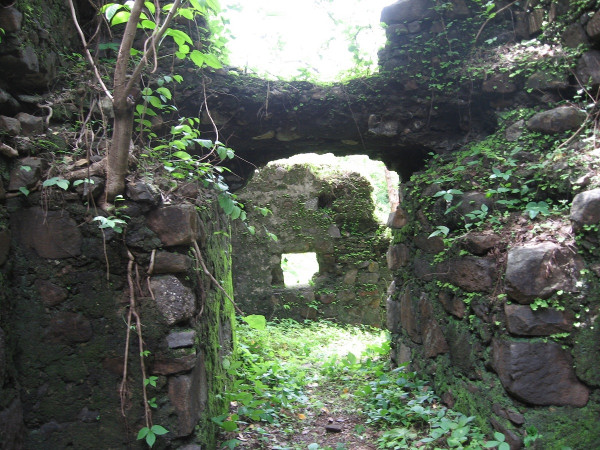 Where: Sector 32, Seawoods, Navi Mumbai, Maharashtra 400706
4. Rock Garden
This garden in Navi Mumbai is a lush oasis in the middle of the city and takes you away from all the hustle-bustle. You can find models of animals here and feel like you're right in the middle of a forest. The lush surroundings and peaceful environment make this a favorable spot for everyday outings.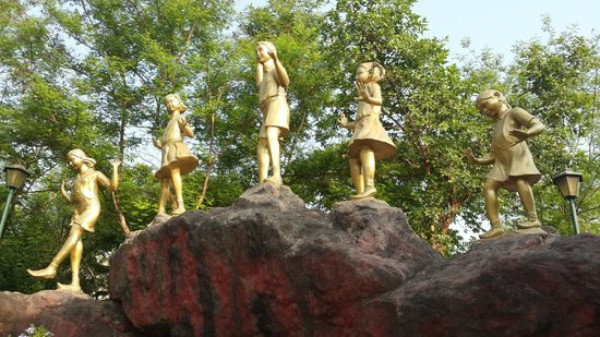 Where: Sector 21, Nerul, Navi Mumbai, Maharashtra 400706
5. Pandavkada Falls
This waterfallin Kharghar is a plunge type waterfall and has a height of 107 meters! Neatly falling as one stream, this waterfall is located in the midst of lush environs of the forest region of Kharghar. It is a great place for one day picnics and outings in Navi Mumbai.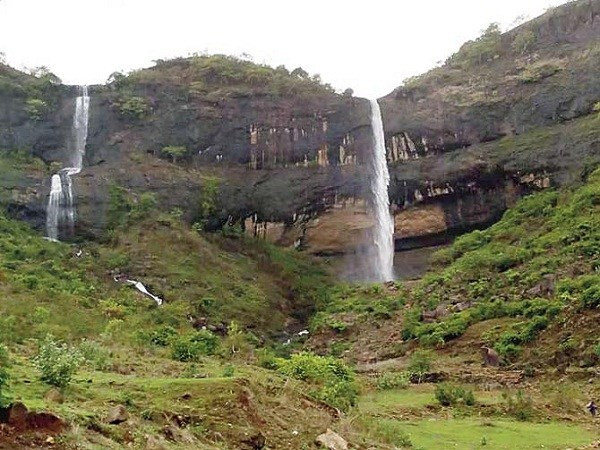 Where: Kharghar, Navi Mumbai
6. Central Park, Kharghar
The central park in Kharghar is spread out across 119 hectares and is a huge park that features some amazing attractions like theme parks, jogging tracks, cricket and football grounds and sports clubs. It also has vast botanical gardens, watersports activities and amphitheaters. Once fully developed, it is expected to be one of the largest gardens in Asia.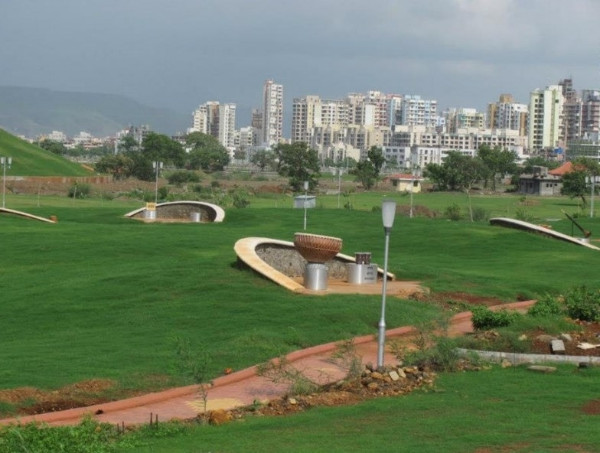 Where: Sectors 22, 23 & 24, Kharghar, Navi Mumbai, Maharashtra 410210
7. Coastal And Marine Biodiversity Centre
This centre in Airoli area of Navi Mumbai is a great place to explore marine biodiversity. It has a beautiful garden with fountains and features a special area where you can learn more about birds and other biodiversity. They have also started special boat rides for seeing the flamingoes that come to the Thane creek.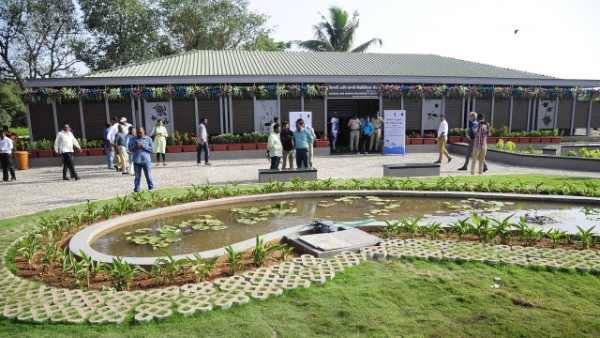 Where: Mangrove Forest, 2, Diva Nagar Rd, Mangrove Forest, Airoli, Navi Mumbai, Maharashtra 400708
8. Mango Garden Belapur
Mango Garden serves as a fun destination for your entire family. It has various activities for your kids like slides and ponds with ducks swimming in them. The peaceful environment of the garden is perfect for having a relaxed outing. A well-developed walking track is present in the park too.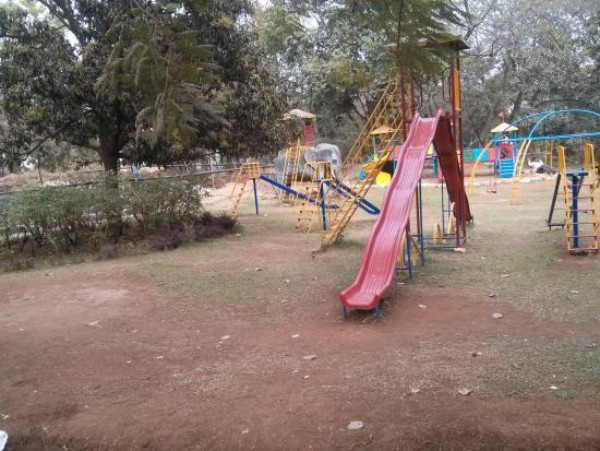 Where: C-5/22, Sion – Panvel Expy, Sector 1A, CBD Belapur, Navi Mumbai, Maharashtra 400614
9. Rajiv Gandhi Joggers Park
This garden is located near the Thane creek and is a peaceful haven for all those looking for some time away from the city's hullabaloo. You can choose to sit in the green grass of the garden or by the creek and enjoy the soft sounds of the water hitting the shores.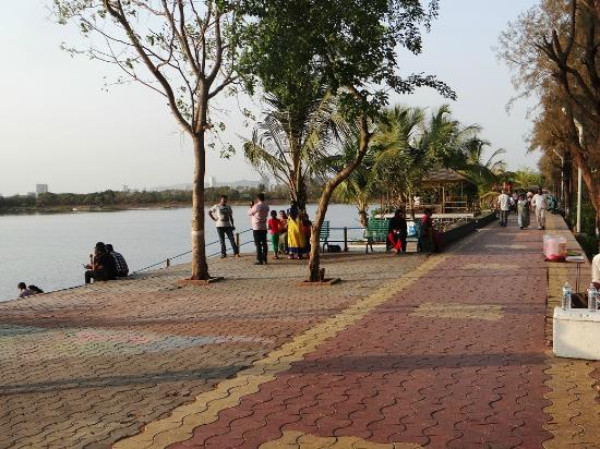 Where: H-32, Parmarth Niketan Marg, Sector 10A, Juhu Chowpatty, Navi Mumbai, Maharashtra 400703
10. D Y Patil Sports Stadium
This cricket stadium was inaugurated in 2008 and boasts of a capacity of 55000 people. It also serves as a football stadium and you can see it in all its grandeur whenver any match is being hosted there. It truly is one of the finest stadiums in the country.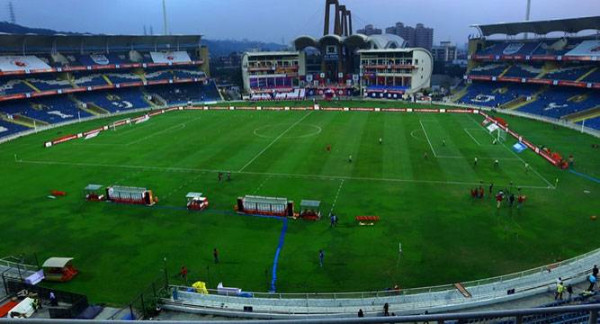 Where: Sector 7, Nerul, Navi Mumbai, Maharashtra 400706
Have you been to Navi Mumbai before and explored its amazing attractions? If so, do let us know your experiences below. Know of any other such places? Do share them with us and we'll try and cover them!
Image Credits: HSA, Navi Mumbai Post, The History Hub, PraveenBoda, Myowncity, Just Dial, DNA India, Arunangshu M, Great Runs, News Nation

Latest posts by Vibha Sharma
(see all)