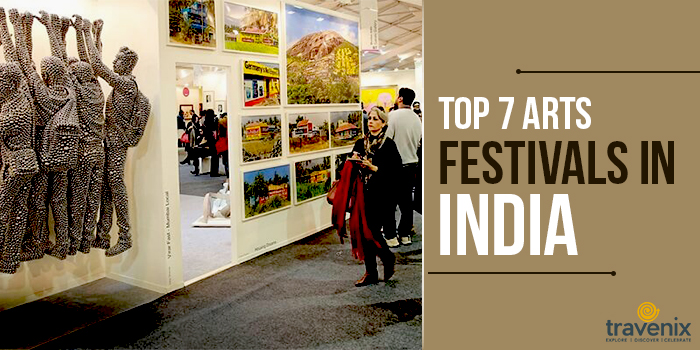 Top 7 Arts Festivals In India
As a tourist destination, India has a lot to be explored. From the scenic beauty of the Western Ghats to marveling at the architectural gems of monuments from the Mughal era, there is a lot to be discovered. For the traveler looking to experience all the melange of its different cultures, there is no better way to explore the country than to attend an art festival.
Let Art Flow Over You
Art in this context is inclusive of the many classical dances and music forms that the country has been practicing for centuries. It also showcases the vibrant art forms and the diverse culinary landscape that each region offers. India is truly a diverse nation, so if you want the most out of your travel experiences, plan your trips so that you can attend these art festivals across the country.
1. Kala Ghoda Arts Festival

The Kala Ghoda Arts Festival paints the town red every year as it celebrates the vibrancy of Mumbai with a slew of inspiring workshops, thought-provoking discussions, innovative exhibitions and exciting performances.
Spread out over nine days, the festival features some of the most prominent Indian artists, musicians, dancers, illustrators, comedians, chefs, literature enthusiasts and theatre personalities. Entry for all events at the Kala Ghoda Arts Festival is free; so it really is an open-for-all cultural extravaganza. The art installations that adorn the whole area of Kala Ghoda in Mumbai make the streets lively and colorful.
Where: Mumbai
2. Delhi International Arts Festival
Delhi International Arts Festival was started in 2007 with the aim of promoting international cultural tourism. It is the first public-private International Arts Festival in India, so government agencies, NGO's, corporates as well as independent artists are involved in it.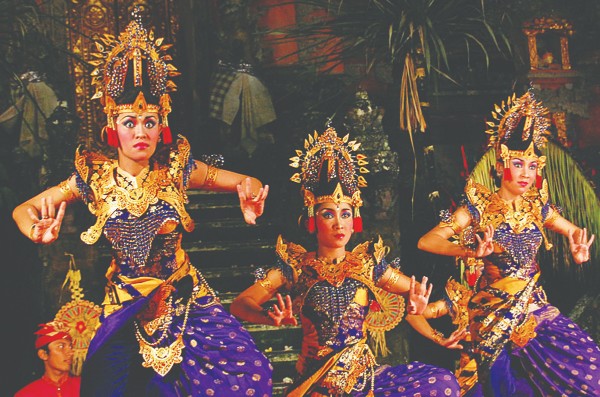 This annual festival is the longest one of its kind in the country; it goes on for more than 15 days! Spread over more than 40 different venues across the city, the festival comprises of exhibitions and discussions that revolve around music, dance, theatre, films, cuisine,  literature, poetry, folk music and dance, traditional theatre, and western music.
Where: New Delhi
3. Goa Carnival
Goa is a tourist hotspot round the year owing to the relaxed vibe that the state exudes. It's extremely welcoming to tourists to enjoy its serene beaches, but if you want to see Goa in its most vibrant form, go there after Easter, during the annual Goa Carnival.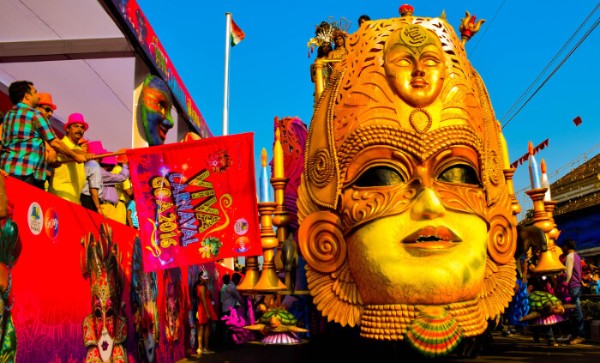 One of the few carnivals in Asia, Goa Carnival is a mix of music and dance performances, street plays and colorful carriage processions that showcase the culture of the region. It started off as a rural festival in the 18th century, but after the 1960s, it has become a way of celebrating the culture of Goa.
Where: Goa
4. Rajasthan International Folk Festival
Rajasthan International Folk Festival brings into limelight traditional folk music and arts from the state as well as other parts of the globe. Started in 2007, this festival is supported by UNESCO as a platform for creativity.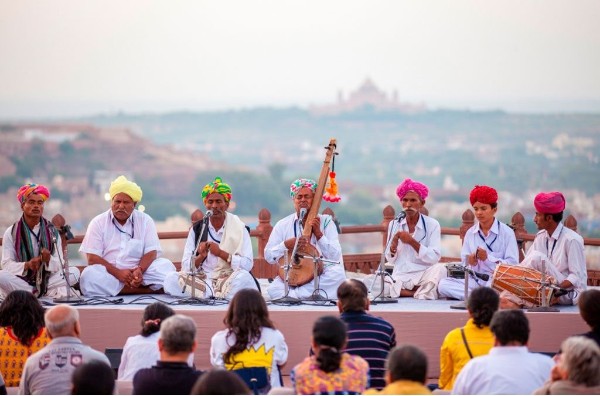 It gathers more than 250 musicians and artists every year in the month of October. Maharaja Gaj Singh, erstwhile king of Jodhpur is the chief patron of this festival.
Where: Mehrangarh, Jodhpur
5. Taj Mahotsav
This 10-day annual festival celebrates the golden memories of the Mughal era in Uttar Pradesh. Just like the victory processions during those times, this festivals begins with a road show that is led by decorated elephants and camels.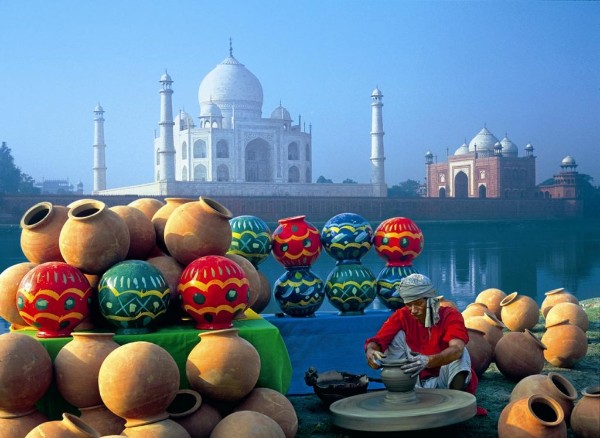 The festival gives a platform to more than 500 artisans from across the country to showcase unique works of stone art, wooden carvings, bamboo furniture, cane work, marble work, pottery, silk work, chikan work, zardozi work and more. The entry ticket for Indian nationals is Rs 40, while it is free for foreigners.
Where: Agra
6. Elephanta Festival
This 3-day cultural extravaganza is held at the Gateway of India in Mumbai every year as a tribute to all the classical performers of India. It is an initiative to popularize classical music and Indian heritage.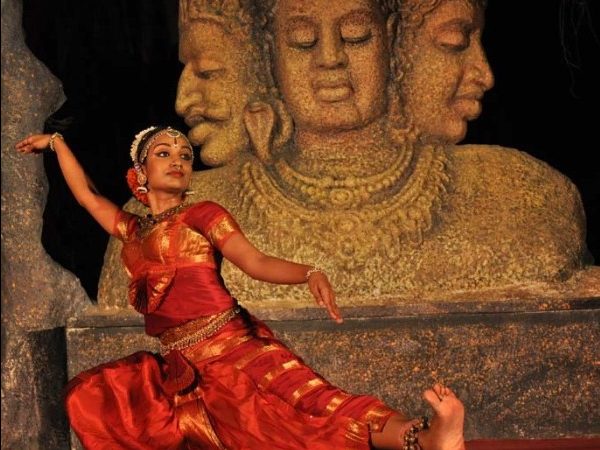 Maestros like Pandit Shiv Kumar Sharma and Pandit Jasraj have performed at this festival in the past. This festival also provides an opportunity to explore the beautiful island of Elephanta, which is only around half-an-hour away from the main city of Mumbai, under the guidance of experienced academicians.
Where: Mumbai
7. Rann Utsav
Organized by Gujarat Tourism, Rann Utsav is equally a celebration of the splendor of the magnificent Rann of Kutch in Gujarat, and also its grand folk dances, music performances and elaborate crafts of the region. It is a one-month long fiesta that invites people from all over the world to experience the desert in all its glory in the winter months of December and January.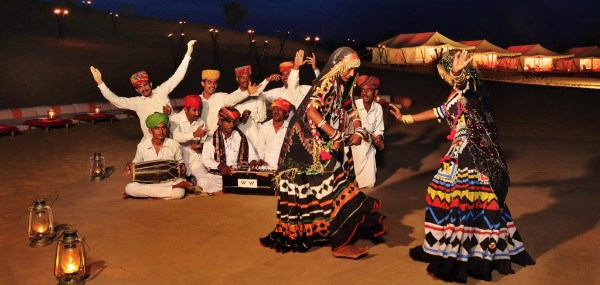 This festival begins in Bhuj, but its events are spread across all the parts of the region. The final performances are held at a small village called Dhordo, near which more than 400 luxurious AC and non-AC tents are set up. Expect to be enthralled by Rann Utsav's handicrafts and folk dances; and once the day is wrapped up, lay back and immerse yourself in stargazing in Bhuj's clear skies.
Where: Bhuj
Have you visited any of these arts and cultural extravaganzas before? Share with us your experiences in the comments section below.
Image Credits: Travel Triangle, Nat Geo Traveller India, Travel Blog By Thomas Cook India, Skymet Weather, Universal Holidays
Latest posts by Vibha Sharma
(see all)