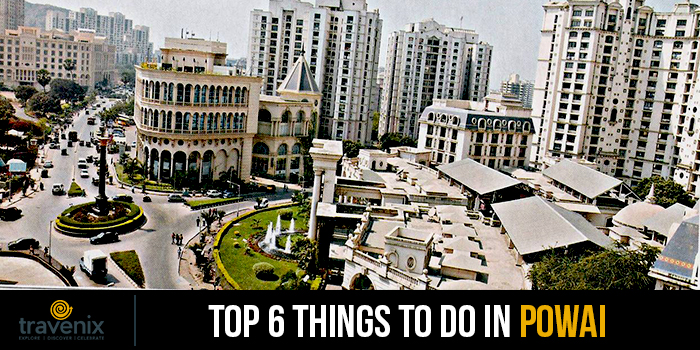 Top 6 Things To Do In Powai
Powai's upmarket complexes have the best offices in Mumbai, but the area has a lot more to offer than just office spaces. From the prestigious Indian Institute of Technology – Mumbai to the scenic Powai Lake and Sanjay Gandhi National Park, there is a lot that you can explore in this area.
Powai In A Nutshell
Along with all these tourist hotspots, it has a lot of unique restaurants and cafes that ensure that nobody goes back home hungry. Whether you're headed to the area to check out the sprawling IIT campus or just to check out the neighborhood, make sure you don't miss out on these places in Powai.
1. Enjoy Sunset At Powai Lake
This artificial lake in Powai is one of the best places to spend a leisurely evening, and the credit for rejuvenation it goes to the students of IIT Bombay who worked with the government officials to give it a makeover.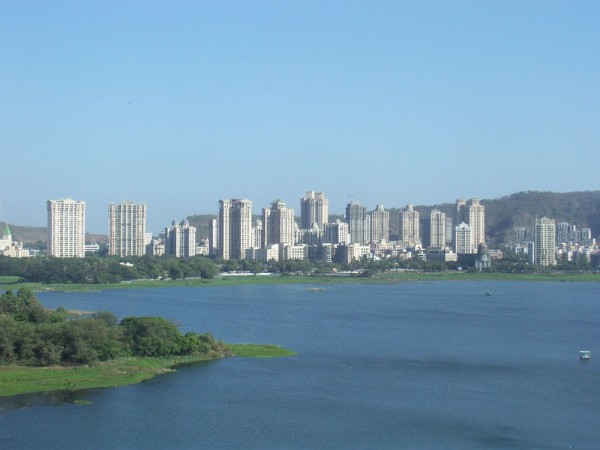 Originally constructed in the 19th century, the lake was almost dying when the rejuvenation project brought back life to the lake Today, it is a great place for bird-watching in Mumbai; you can spot kingfishers, Brahminy kites, spotted doves, Purple-rumped sunbirds and a lot of other exotic birds. Apart from these, the lake also hosts a small colony of crocodiles, eels, carps and many varieties of fish.
Where: Powai
2. Enjoy Go-Karting At Hakone
Hakone is Powai's hub for food as well as entertainment. You can spend a whole day moving from bumper cars and mini-golf to paintball and go-karting. Their go-karting track is around 200 meters long, so even beginners can give it a shot.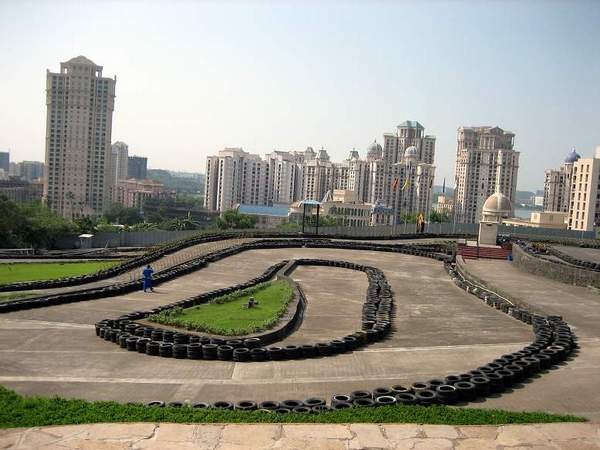 Once you are done with your gaming quota, head out to their food zone which for some quick bites. The Hungry Head has Maggi varieties in forms you wouldn't have expected — Maggi Burger, Maggi Pizza, and even Maggi Khao Suey! If you'd like to try something fiery, opt for their Aglio-E-Olio Maggi or the Red Dragon Maggi; they're brilliant!
Where: Central Avenue, Opp Nirvana Park, Next to Powai Plaza, Hiranandani Gardens, Powai
3. Take A Walk At Nirvana Park
One of the biggest gardens in Powai, Nirvana Park gives you a completely oriental feel. Powai is blessed with many such spacious gardens, but Nirvana Park stands out among all because of its attractive landscape.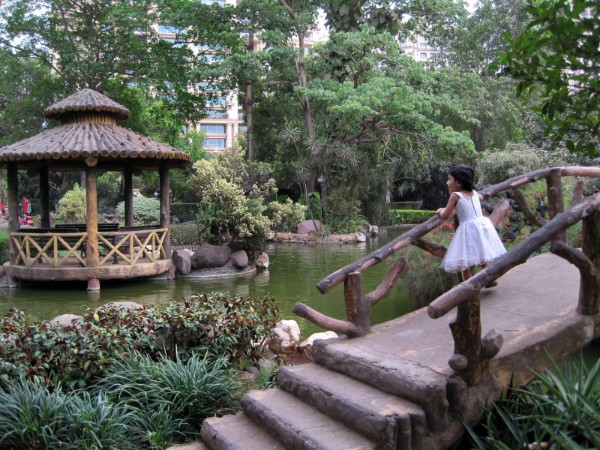 A great spot for relaxation, the garden also has various fish ponds and private pavilions for you to enjoy some time with your family. The whole park is extremely well maintained and decorated with Asian lanterns. You can sit back and relax, while your children can have fun in their play area.
Where: Central Avenue Marg, Hiranandani Gardens, Powai
4. Visit Gurudwara Punjabi Sabha
This is a newly built place in Powai and is spread out across 7000 sq. ft. Renovated in 2008, this place is located centrally in the area and you can see hundreds of people lining up here for langar.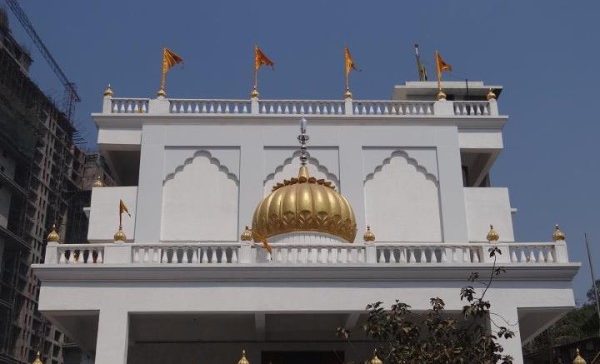 If you want to attend the main weekly congregation held there, go on a Sunday from 8-9.30 am. The langar takes place after this gathering.
Where: Hari Om Nagar, Behind Hiranandani Hospital, Powai
5. Shop At Galleria
Galleria is the heart of Powai where you can shop for anything from bracelets, necklaces, skirts, gowns to traditional Indian attire and sports goods. While shopping, if you hit a block and need some energy to get refreshed, head to their food section.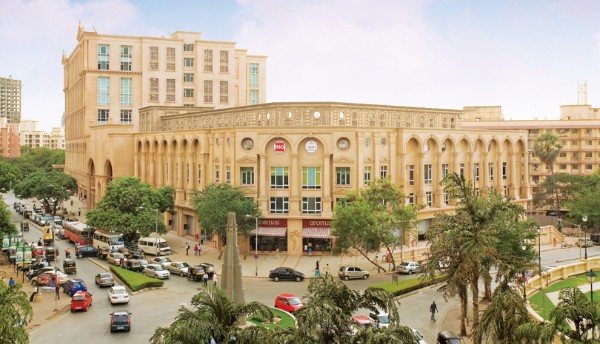 From budget restaurants to fancy pubs, there's everything available there. Hangla's, Hoppipola and China House are some of the most popular restaurants there that you can check out.
Where: Galleria Shopping Mall, Central Ave, Hiranandani Gardens, Panchkutir Ganesh Nagar, Powai
6. Enjoy The City View From Breeze
With spectacular views of the elegant suburb of Powai and the serene Powai Lake, Breeze Lounge is the perfect place for a romantic date with your loved one. You can delight in the cool breeze here while gorging on delectable Mediterranean cuisines and enjoying the long Happy Hours!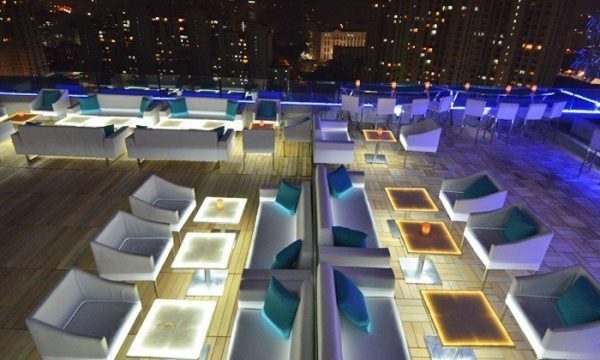 The best time to visit this rooftop restaurant is around 6 pm, so that you can see the sunset on the glitzy Mumbai skyline. While the tables on the edge of the terrace are the most popular spots, make sure you reach there early to reserve a spot. If you're going in a group, make sure to ask for a reservation in advance.
Where: 8th Floor, A Wing, Supreme Business Park, Hiranandani Gardens, Powai
Powai has a lot of good food to eat, and a fair number of fun activities to keep you engaged, but even if you are just passing by the area, the colossal structures and its wide, well-planned roads are sure to catch your eye. It is unlike most of Mumbai where heavy traffic jams cram up the narrow roads. If you're a resident of Powai or have visited the area before, do let us know what else is there that is worth visiting. We'll be glad to take a detour on our next outing and will definitely check it out!
Image Credits: Powai.info, Hiranandani Developers, Tourmet.com, Databison, nearbuy
Latest posts by Vibha Sharma
(see all)