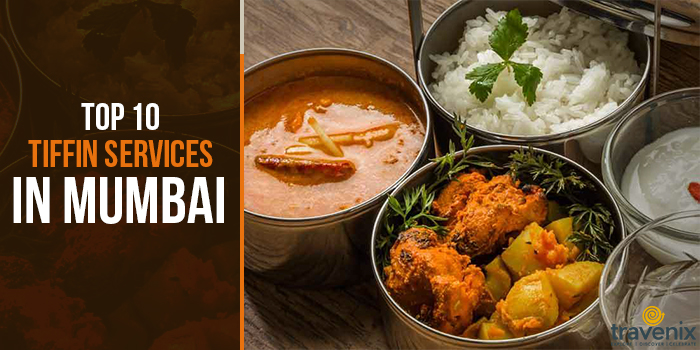 Top 10 Tiffin Services In Mumbai
Mumbai's fast life makes it difficult to find time for cooking and eating healthy food during both lunch and dinner. Long travel hours in the local trains of Mumbai and hectic work hours take a toll on the body too, which demands lots of good food in return. In such a case, eating outside on a daily basis turns out to be harmful and even expensive. Tiffin services are saviors in this case. 
A Whole Meal's Inside
Tiffins are essentially full meals that come in small boxes and are delivered to your office tables or doorsteps by the restaurants or services. These tiffins don't cost much and give you healthy homely food that is nutritious too. Let's take a look at the best tiffin services of Mumbai!
1. Spice Box
SpiceBox gives you a chance to order your tiffins with the click of a button. All their services are completely online and they deliver their meals throughout Mumbai in microwaveable boxes so that you can easily heat the meals up. Moreover, they serve you every single day of the month so that you don't need to rely on unhealthy junk food on weekends. The best part is that no dish is repeated in the month!

2. Kitchen On My Plate
If you're craving for the true 'Ghar Ka Khaana' experience, Kitchen On My Plate is a great option. They offer pre-planned meal packages that you can customize yourself so that you can get the food that you like! They offer a wide range of both vegetarian and non-veg options that too at affordable rates! They deliver in most locations of the city.
3. Bhukkad Panti
As the name suggests, Bhukkad Panti is the perfect place for you if you're hungry all the time. They deliver in major areas of Mumbai, however, they do take extra charges for delivery. This is compensated by the affordable cost of the dishes that they serve. If your area doesn't fall in their list of service areas, they charge slightly more for the delivery but ensure that you get your food at your doorstep!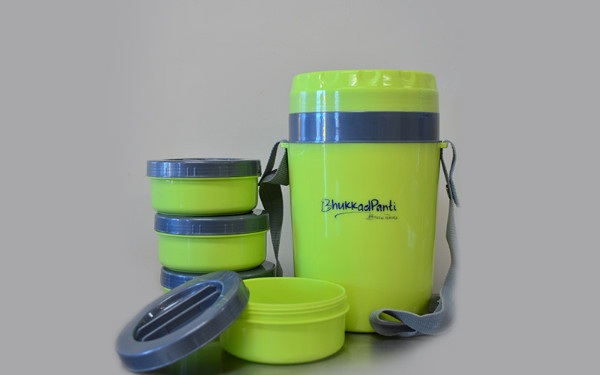 4. Daily Tiffin Service
The chefs at Daily Tiffin Service make homely food and they do it right from the scratch, just like it is done at home. From state-to-state native cuisines to mix of pasta and desserts, they serve it all so that you never get food repeated on a day-to-day basis.  They also give free home delivery in western regions of Mumbai!

5. Yummy Tiffins
Yummy Tiffins ensures that you get mouthwatering food at your doorstep which is homely too. With prime focus on keeping the food hygienic and healthy, they provide adequate nutritional options so that your health is taken care of too. With over 40 dishes that change every single day, you'll never get bored of their food. Moreover, they also serve some snacks like Hakka noodles and cheese balls!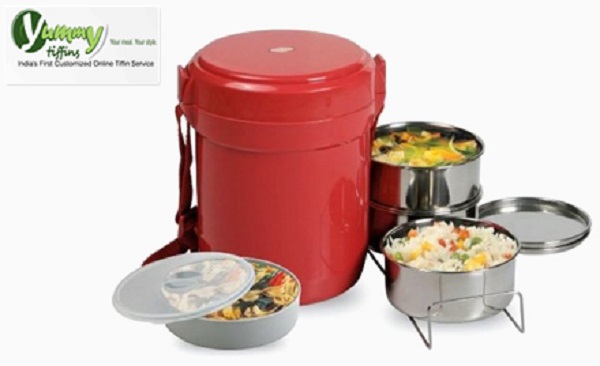 6. Vital Foods
Vital Foods is no ordinary tiffin service. All their meals are approved by nutritionists so that you can get the most vital nutrients with every single meal. From regular meals to diet and mini meals, they have various options for you. Moreover, they even have healthy snack options. You also have the option of customizing your meal according to your requirements.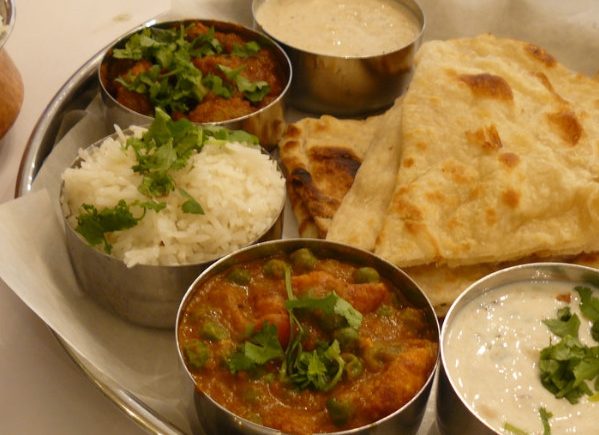 7. Homely Meals
Homely Meals are what you get when ordering with them. They have different options for you to choose from based on your dietary requirements. While they serve just lunch, you can choose a different meal every single day! They also have Jain food options and serve across wide areas of Mumbai in both western and eastern suburbs.

8. Mobiskribe
With tiffin services all across Mumbai and Thane, Mobiskribe provides homely food services with no repetitive menus. Whether you're a vegetarian, non-veggie, eggetarian or prefer to have Jain or vegan meals, they have special food for all of you. You can also add or skip meals on a daily basis before their cutoff timings! They also have a mobile phone app from which you can subscribe to their services.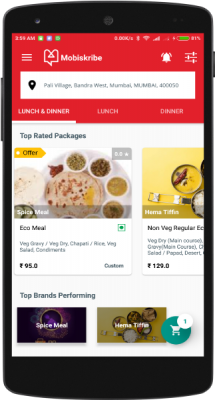 9. YumYumSouth
YumYumSouth provides healthy tiffin services throughout the year. If you're a fan of South Indian cuisine, you will absolutely love the dishes here. They have loads of options for you to choose from too. While they are slightly expensive, the food is absolutely mouthwatering and worth the price.
10. HappyGrub
This place serves healthy and nutritious food that has been certified by their very own in-house nutritionist. They only use the highest quality of ingredients to ensure that you get the finest food delivered at your doorstep. The ordering process is made easy too thanks to their website. They also serve Jain and diabetic meals. With affordable rates under Rs. 100, you can be sure that the meals won't be too heavy on your pocket too.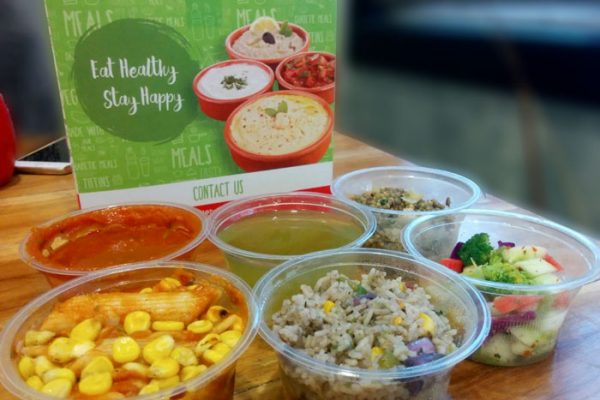 Have you ordered your daily tiffins from any of the above places? If so, do let us know your experiences in the comments below. In case you're considering to start a tiffin service, contact one of the above places and we're sure that you'll enjoy your meals every single day!
Image Credits: Happy Grub, Yum Yum South, Mobiskribe, Homely Meals, Vital Foods, Yummy Tiffins, BhukkadPanti, Daily Tiffin Service, KOMP, Spicebox, Mydala

Latest posts by Vibha Sharma
(see all)