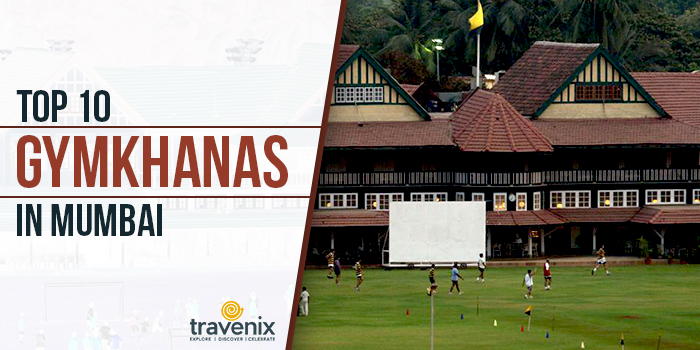 Top 10 Gymkhanas In Mumbai
Gymkhanas in India are a British legacy that has only gotten better over the years. During the British era, most of these gymkhanas were private-members only clubs meant for the elite class and were limited to sports facilities. But a few of them also have everything that you need to keep yourself entertained!
Mumbai's Elite Gymkhanas
From fancy multi-cuisine restaurants to libraries, nightclubs, and spas, there are plenty of things to do there. Check out what the legendary Bombay Gymkhana, Parsi Gymkhana, Khar Gymkhana and others have to offer.
1. Bombay Gymkhana
Bombay Gymkhana's appeal lies in its exclusivity — it is only open for the most elite crowd of Mumbai. You can only enter if you are with a member, but if you want to buy their membership yourself, you have to be ready to shell out a bomb. It is more than 100 years old, but all its corners are extremely well-maintained.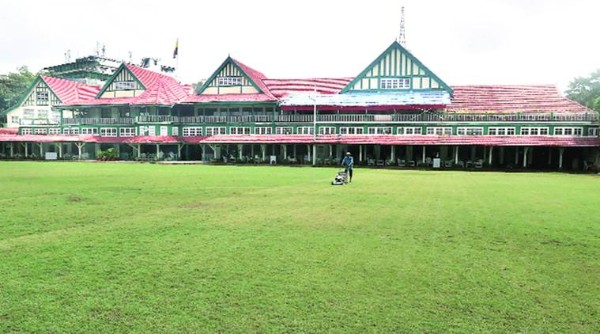 With three badminton courts, five squash courts, six tennis courts, six tables for billiards and snooker, one swimming pool and a fitness center, this is definitely the place to head to for a good evening of sports. It also has restaurants, salons, and spas inside — all of which are very reasonably priced, which is quite ironical, considering that it caters only to the creme de la creme of Mumbai.
Where: MG Road, Fort, Mumbai
2. Parsi Gymkhana
Opened in 1888, this gymkhana was built primarily for Parsis, for sports as well as social activities. It was founded by Parsi cricketers and was famous for hosting Bombay Quadrangular and Bombay Pentangular cricket tournaments.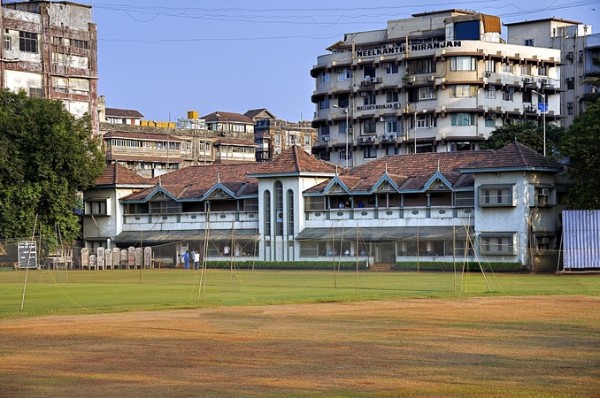 Since 2010, the Parsi Gymkhana has been organizing various events with the aim of reviving interest in cricket among the community. Though mainly it hosts sports events, for 30 days a year, it is also permitted to host non-sports events. The launch of the world's cheapest car, Tata Nano, was one such high-profile event hosted there.
Where: Netaji Subhash Chandra Bose Rd, Kalbadevi
3. Khar Gymkhana
Built in 1935 in the Khar suburb of Mumbai, this gymkhana kick-started as a full-fledged establishment only in 1958. It has facilities for sports like cricket, badminton, squash, swimming, table tennis, and tennis.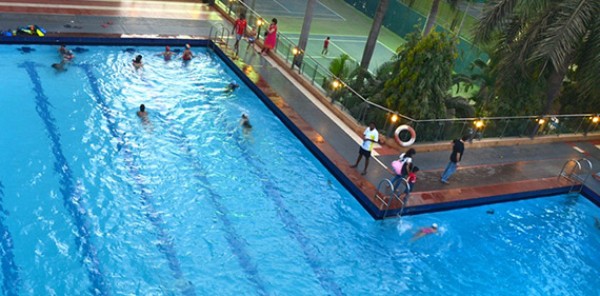 Khar Gymkhana is also a great place to learn swimming during summers. Their swimming pool, which has a depth of 12 ft and length of 25 meter, is ideal for beginners as well as professionals.
Where: 13th Road, Khar West
4. Islam Gymkhana
A Heritage Grade IIA structure, Islam Gymkhana was started as an institution that would organize social and sporting events only for the Muslim community. But over the years, that has changed. It is now open to people from all communities.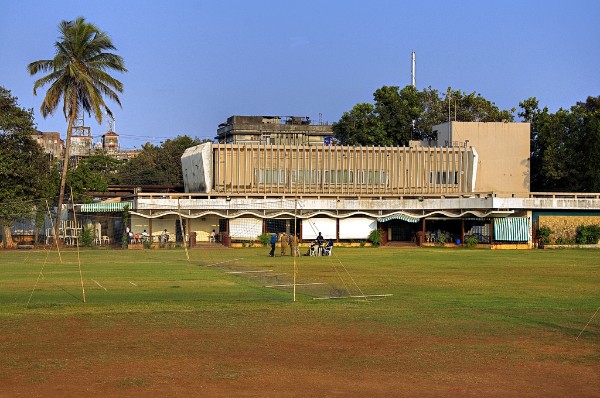 The land for this gymkhana was allocated by Lord Harris, Governor of Bombay during the British era. Till 1942, it was the headquarters of the Bombay Cricket Association. Now along with sports, it has facilities for yoga and spa too. For 25 days a year, it also remains open for non-sports events.
Where: 75, Netaji Subhash Chandra Bose Road, Marine Lines, Adjoining Marine Lines Station
5. P J Hindu Gymkhana
The Parmananddas Jivandas Hindu Gymkhana was formally founded in the year 1894. However, the idea of it was floated around by a few young enthusiasts in 1878 when they saw that the Parsi community of Bombay was making progress in the game of cricket.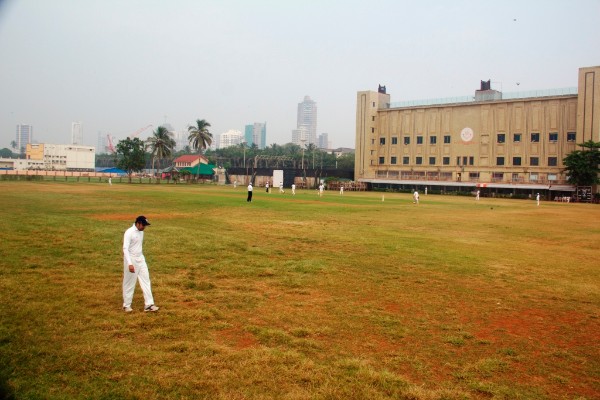 Today, the gymkhana boasts of facilities for billiards, badminton, tennis, cricket, football, volleyball and other sports. It also has a gymnasium, restaurant, bar and special halls and grounds for non-sports events.
Where: Netaji Subhash Road
6. Wodehouse Gymkhana
Wodehouse Gymkhana was started in 1909 as Bombay Commercial Gymkhana. Its name was changed in 1935 to commemorate Sir Philips Wodehouse, the Governor of Bombay from 1872-75.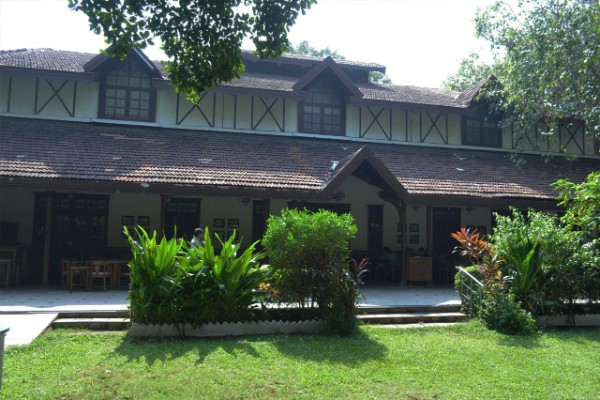 Initially, Indians weren't allowed inside the club even as guests. It was only at the time of India's freedom struggle that started taking Indian members in. Now, it has facilities for tennis, billiards and table tennis. It also has a separate lawn where corporate parties or social events are conducted.
Where: Maharshi Karve Rd, Nariman Point
7. Willingdon Catholic Gymkhana
The Willingdon Catholic Gymkhana started off as a small clubhouse for Catholic residents of Santacruz in 1928. It only had two tennis courts, a card room, and a restaurant-cum-bar during those days.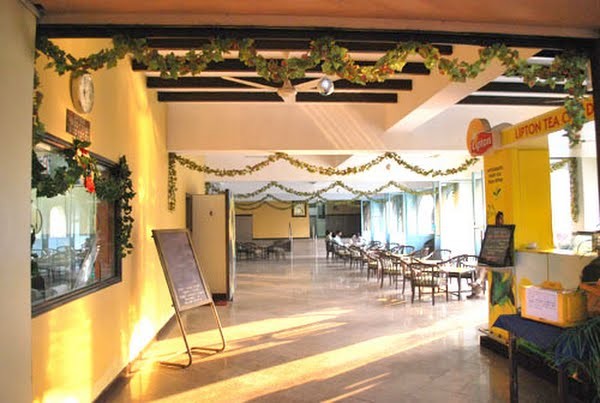 Now it has grown in scale and size: it welcomes members from all communities for entertainment, health and fitness, sporting pleasures, wining and dining, parties and festive celebrations.
Where: Church Ave, Willingdon, Santacruz West
8. Matunga Gymkhana
Matunga Gymkhana is the result of an idea sowed 85 years ago by four young Matunga residents who wanted better health and sports facilities for the youth. They started Matunga Kreeda Mandal which would organize events and competitions for Indian games like Dund Baithak, Lathi, Kho kho, Malkhamb, and others.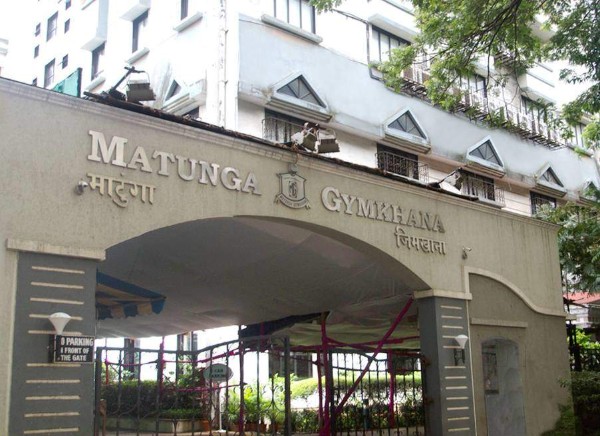 Over the years, tennis, billiards, table tennis, cricket, gymnasium and other games were also added to its list; but it has maintained its reputation as a sports-centric gymnasium. Recently, there have been proposals to include restaurants, spa, and sauna in its premises too.
Where: Lakhamsi Napoo Road, Matunga Railway Colony, Matunga
9. Wilson College Gymkhana
The Wilson College Gymkhana is more than 100 years old and attracts sportspersons for games like football, volleyball, cricket, and badminton. Their indoor games section includes chess, carrom and table tennis.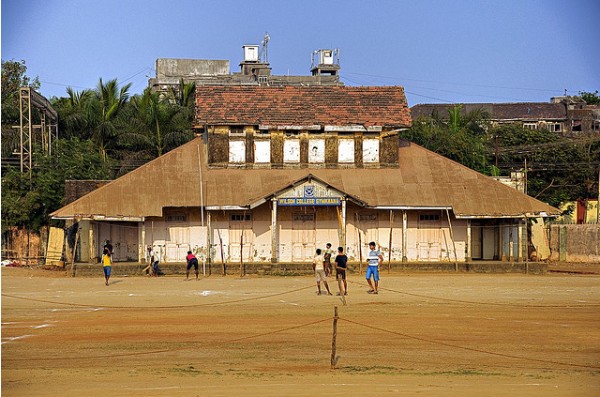 Wilson College's gymkhana is your best bet if you are looking for a corporate cricket event or something on similar lines — they regularly give out their field on rent.
Where: Marine Drive, Kalbadevi
10. Princess Victoria Mary Gymkhana
The Princess Victoria Mary Gymkhana was set up in 1909 to provide a separate space for women to organize social events. Along with a fine dining restaurant, it has huge lawns which are ideal for outdoor events. (hotcanadianpharmacy.com)
They also have outdoor spaces for lawn tennis, badminton and more. Indoor activities like carom, billiards, and table tennis are also there.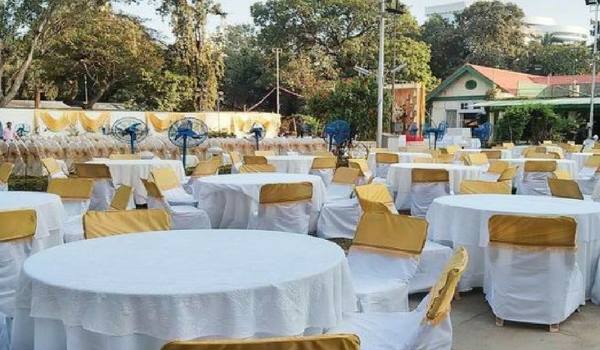 Where: 165, Maharshi Karve Road, Dr. Ambedkar Statue Chowk Area, Colaba
Have you been to any of these gymkhanas before? Share with us your experiences in the comments section below.
Image Credits: Wikimedia Commons, Hamaraevents, Just Dial, Wodehouse Gymkhana, Scoreboard Pressure, Flickr/ humayunnapeerzaada, Wedding Z, Khar Gymkhana, The Indian Express, Matrimony Planner
Latest posts by Vibha Sharma
(see all)